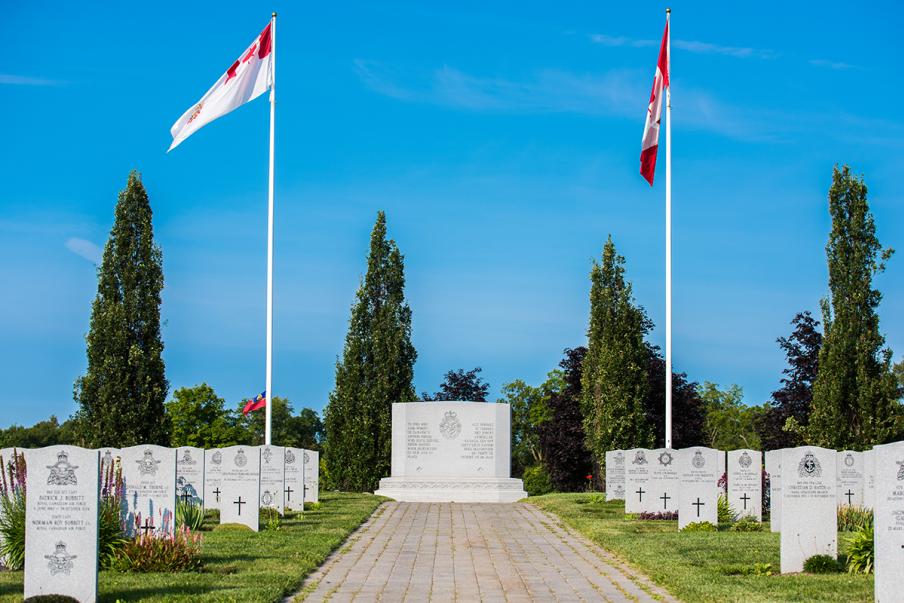 Woman fought for soldiers exposed to chemical
OBITUARY – W2805 Gloria Sellar
Posted By IAN ELLIOT, WHIG-STANDARD STAFF WRITER
Gloria Sellar, a campaigner who fought tirelessly to get compensation for Canadian soldiers exposed to Agent Orange after her own husband died of a rare cancer linked to it, kept her own illness quiet.
Last Thursday, Sellar died of cancer at age 82.
Her husband, Gordon, a decorated war veteran and retired brigadier general, in 2004 became the first person in  Canada compensated for illnesses connected to the herbicide to which he was exposed while serving at CFB Gagetown.
Her family and friends wonder if the cancer that claimed the untiring Sellar was also linked to the chemical to which she would have been  exposed in New Brunswick while her husband was posted there.
"It's always been a question that has never been answered, whether the two were connected," said her son-in-law, Jim Rahn, yesterday. He said Sellar's mission to get compensation for those she always called "my vets" – members of the Black Watch Regiment, in which her husband served – never waned.
She never spoke of her own illness and never let it slow her down, say family and friends.
"She was very sick and she didn't tell anyone," Rahn said.
"She was doing it for her husband and all the vets. She had a mission that carried on after her husband died, and she never wavered."
Ken Dobbie knew Sellar well. He was exposed to Agent Orange as a civilian while working as a teenager on a brush-clearing crew at Gagetown, and attributes his severe health problems to the chemical.
While he worked to get compensation for civilians, she concentrated on the military and the two formed a close alliance as they fought what could be called a pincer action against the government.
Sellar was a reluctant public figure who only joined the fight to make sure that other members of the military were compensated for the illness that could be attributed to their military service. She was incensed that other veterans in the same situation were denied pensions.
"She never wanted this known, but for the last four years, she travelled all over the country at her own expense attending hearings of Black Watch members who were appearing at pension appeal boards after the government had turned them down for compensation," Dobbie said.
"I think at last count she had attended 78 of them. She would go to lend moral support, and at the end of the hearings, which are very restrictive in terms of what can be said, she would go up to the arbitrator and say, 'My husband was exposed to these chemicals and he received compensation and I think it is a disgrace that this man, who was also in the Black Watch, is not getting the same compensation.'
"Generally, the veteran would receive a full pension. Perhaps not attributed to exposure to Agent Orange, but he would get a full pension."
He put that down in part to the moral authority Sellar exuded.
"She had a presence about her, a very commanding aura about her," he recalled.
"Any time I was with her, I always felt I was in the presence of someone extremely special."
Sellar's daughter, Susan, remembers her mother as a model military wife, effortlessly supporting her husband in the many postings and hosting the social events that come with rank.
At the same time, she taught her two daughters and son to be independent.
"She and my father made a wonderful team," she recalled.
"She had this storybook life, and then after the death of my father, it was like she started on a new mission."
Born in Alberta, Sellar met her future husband while riding in the foothills. He worked at a riding stable and, after he left to attend Royal Military College, mailed her a letter proposing they get married after he graduated.
She ecstatically accepted in a letter her family still has, and the two were together for 62 years.
During the war, while her husband fought in Europe, Sellar was a member of the Birks Jeweller Show revue, entertaining troops on the Alaskan Highway.
Her favourite tale was after the highway was completed, the troupe entertained a crowd of tens of thousands of troops, starved for female companionship, and the troupe drew lots for a series of lunch dates so they could talk to a woman for the first time in months.
After her husband retired from a life spent travelling around the world, the couple's dream was to own a farm and horses, and soon she had a hunting stable, complete with a pack of hounds, which became another set of children to her.
After her husband developed a rare form of leukemia, Sellar spent more than a decade researching the side-effects of Agent Orange and assembling medical proof that her husband's illness was, indeed, caused by the herbicide.
In June 2004, Veterans Affairs wrote Sellar to say his application for compensation had been approved. It was the federal government's first acknowledgement that the herbicide it allowed the U. S. military to test around CFB Gagetown could have caused deadly illnesses.
Her husband died just weeks after his first cheque arrived.
In an interview, Sellar said she was doing it because there is a tradition in the Black Watch of looking out for other members.
"There is tremendous loyalty in this regiment and that is what kept spurring me on," she told theWhig-Standard in 2005.
Sellar will be cremated but a service celebrating her life will be held at RMC's Currie Hall at 11 a. m. on Nov. 29, followed by a reception.
She is survived by daughters Susan and Robin and son Rodney.
________________________________________________________________________
5236 Whitney Arthur "Ted" Cook (RRMC RMC '61) – Passed away peacefully at the Penetang General Hospital on Friday, September 19, 2008 in his 72nd year. Ted was the beloved husband of Ethel "Su" Cook; loving father of Tanya and Chris Thompson, Tim Cook, and Gord Cook. Ted will be forever cherished in the hearts of his grandchildren Brandon, Kayla and Max Thompson and Theo Cook.