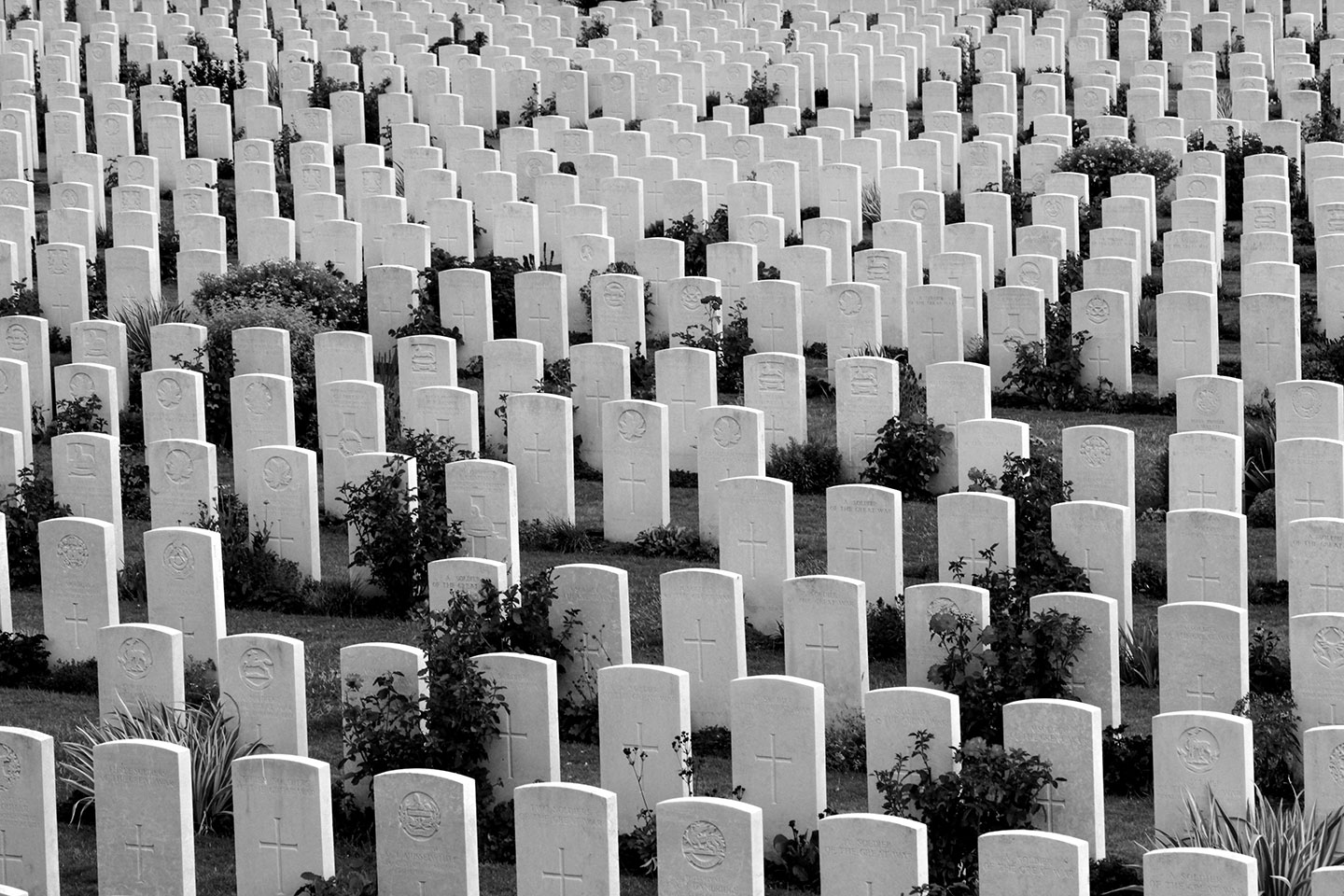 4243 Paul Robison, RRMC, Class of 1958
Loving husband to Donna Robison passed away suddenly at the age of 86 of a brain aneurysm. He is survived by his brother Michael, 3 daughters Cheryl Robison, Elisa Robison and Lisa Mah (Raymond). He was adored by his grandchildren, Tessa, Curtis and Avery. Paul was an Administrator at the U of A for many years and was a proud Veteran. He enjoyed history, reading, he walked daily and enjoyed all music. Paul will be missed by his many friends, family and the love of his life Donna. Salvation Army was Paul's favorite charity.
---
2716 James Wilkin MBE, RIA, BMSc., RMC, Class of 1939
James "Dan" Edward Wilkin died peacefully at Royal Brock Retirement Living in Brockville with his son Ian by his side.
Predeceased in 2006 by his wife of 61 years, Pamela Mary (nee Hill), Dan is survived by his sons Christopher (Sylvi Lafontaine) of Hudson, Québec, Timothy (Diane) of Kingston, Ontario, Andrew (Barbara Carter) of Waterloo, Ontario, and Ian of Brockville, Ontario, his grandchildren Vanessa, Erika, Kristen, Geoffrey and Leslie, and his great-grandchildren Darius and Clio.
Raised in Montréal, Dan entered Royal Military College of Canada in 1939. With his education cut short by the War, Dan was commissioned as a Lieutenant into the First Canadian Armoured Corp (Royal Canadian Dragoons).  First serving in Italy as an armoured car troop leader, Dan was promoted to Captain and appointed Aide de Camp to Lieutenant General "Tommy" Burns, Corps Commander of the Canadian Army in Italy, and later to Lieutenant-General Charles Foulkes, Corps Commander of the Canadian Army in Italy and the Netherlands.  In recognition of his wartime service, Dan was awarded the Member of the British Empire.
Dan returned to Montréal with his English war bride, Pamela, where for the next 40 years he rose to be Vice-President of Air Liquide and later Westmount Life Insurance Company. Together with Pamela, they raised their family in Beaconsfield, Québec.  In 1991, Dan and Pamela moved to Brockville where they enjoyed the friendship of their many neighbours and friends living in Country Club Place and at the Brockville Golf and Country Club.
In 1994, Dan received a Bachelor of Military Science from the Royal Military College of Canada.
Cremation has already occurred and a Celebration of Life and interment ceremony at the Old St. Peter's Cemetery in Brockville will take place at a later date.  The family would like to extend their deepest appreciation to all the staff at Royal Brock Retirement Living who gave Dan and now give Ian wonderful care and attention.  Donations in Dan's memory to the Royal Military College Club of Canada Foundation ( https://www.rmcfoundation.ca/en/donate-today/ )  or the charity of your choice would be appreciated.
Arrangements entrusted to the Irvine Funeral Home, Brockville. Send condolences or make a donation online at www.irvinememorial.com.
---
3279 Ian Flemming CD, RRMC/RMC, Class of 1954
Surrounded by his family, Ian Flemming of Dartmouth, NS, passed away peacefully on December 12, 2021 in the Dartmouth General Hospital, after a brief illness due to cancer of the brain. Ian, known for his great wit and sense of humour often joked that though he was born in Toronto, June 17, 1932, he considered himself a true Nova Scotian as the first of the Flemming clan came to NS in 1792. After spending his early years in Jamaica, Ian was happy to return to his Nova Scotia roots at 6 years of age. Later he lived his childhood and adolescent years in Albany, PEI and Hampton, NB with many enjoyable vacations at his grandfather's farm in Folly Mountain, NS.
After graduating from Hampton High School, NB, Ian attended Royal Roads Military College and Queens University where he received his mechanical engineering degree. He served for 22 years in the Royal Canadian Air Force with postings in Canada and the United States. In Tullahoma, Tennessee, Ian was assigned for three years to the Arnold Engineering Environmental Facility as one of three Canadian duty officers. This large complex of flight simulation test facilities was on the fringe of the NASA Space program where various concepts and ideas pertaining to the US space program were carried out. Ian's job was to help monitor these programs. Following this experience, Ian served 7 years with the Department of National Defence, Halifax, as a civilian. Ian also was involved for many years in the construction and ownership of Woodhaven Park Campground in Hammonds Plains, NS.
Ian had many favorite past times. Curling was a strong interest of Ian's as well as church work at St. James United Church in Dartmouth where he served on various committees and sang in the church choir. Singing was definitely his favourite hobby. He sang a few years in the Dartmouth Community Chorus but the Barbershop Harmony Society, which he joined in 1971, was his main musical interest. Ian sang in two choruses (Dartmouth City of Lakes; Halifax Harmonizers) and several quartets, reveling in the comedy roles assigned him. He served the society in an administrative capacity with PAPPYS and the Honor Society of Newcaneweng of the North Eastern District, US. Moreover, in connection with the Barbershop Society, he served on the Board of Directors of the Halifax Hearing and Speech Centre for 26 years. Ian, also, enjoyed his associations and interactions within the PROBUS clubs of Halifax and Dartmouth.
Above all, Ian was very proud of his wife Irene, his daughter, Dianne, and his granddaughters, Jennifer and Laura. He always was ready to support them in their endeavours and celebrate their successes. Moreover, he loved, enjoyed, and cherished his two great-grandchildren: Nolan and Oliver- the first boys in three generations. Time with family was of utmost importance to Ian.
Ian is survived by his soul mate and love of his life- his wife, Irene; daughter, Dianne Cleveland; granddaughters: Jennifer Cleveland (Kyle Paulsen), and Laura Stewart (Spencer); sister, Carol Jordan; nephew, Andrew Jordan (Kim); nieces: Tracey Jordan (children, Rachel and Drew); Nicole Jordan (daughter, Maya). Ian was predeceased by his father, Charles Leslie Flemming and mother, Marjorie Hope Flemming (Kelly), as well as his son-in-law Patrick Embree.
Cremation has taken place under the direction of the Mattatall Funeral Home, Dartmouth. Due to Covid restrictions, there will be no visitation; a celebration of Ian's life will be announced at a later date. Burial will be at Folly Lake. The first member of Ian's clan was buried in Glenholme in the 1700's with the remainder buried at Folly Lake. Ian will be the last member of his clan to be buried at Folly Lake.
In lieu of flowers, donations in Ian's memory may be made to the NS Cancer Society, Sing Canada Harmony (Barbershop), St. James United Church, Dartmouth, or a charity of your choice. Online condolences may be sent by visiting: www.mattatallfuneralhome.com
Special thanks to the nursing staff of 4 West, Dartmouth General Hospital for their excellent care and compassion during Ian's stay.
"Let us go singing as far as we go: the road will be less tedious." – Virgil
" Keep the whole world singing". (Barbershop motto and theme song)
---
5529 Bruce Watson CD, RMC, Class of 1962
We have just received information that Bruce Watson from the Class of 1962 passed away on Friday 21 January 2022.  We will update once the obituary is received.
From Classmate 5604 Ken Smee:
Bruce loved being a pilot. While he was in the Air Force, he won the Top Gun Award in Germany in a competition with pilots from our NATO allies. He was very proud to take the training and then qualify as an RCAF test pilot. As a civilian, he was a test pilot of the Challenger jet, and had many fun tales of his experiences.
Before Bruce moved to Victoria he lived in Toronto, about a 20 minute walk from my house to his. I got to know Bruce well when we were at RMC, as in our third and fourth years, we had similar academic programs. In recent times, we both had our wives die of cancer, and we often got together for breakfast. He also joined our Toronto Classmates for our annual dinner before he moved. When he moved to Victoria, we continued to be in close contact, often by FaceTime, phone, or text messaging. I have enclosed a photo from a few months ago of Bruce with his dog Zoe.
Bruce was such a positive, cheerful person, so enjoyable to be with. I shall miss him, as will his family and his many friends.
---