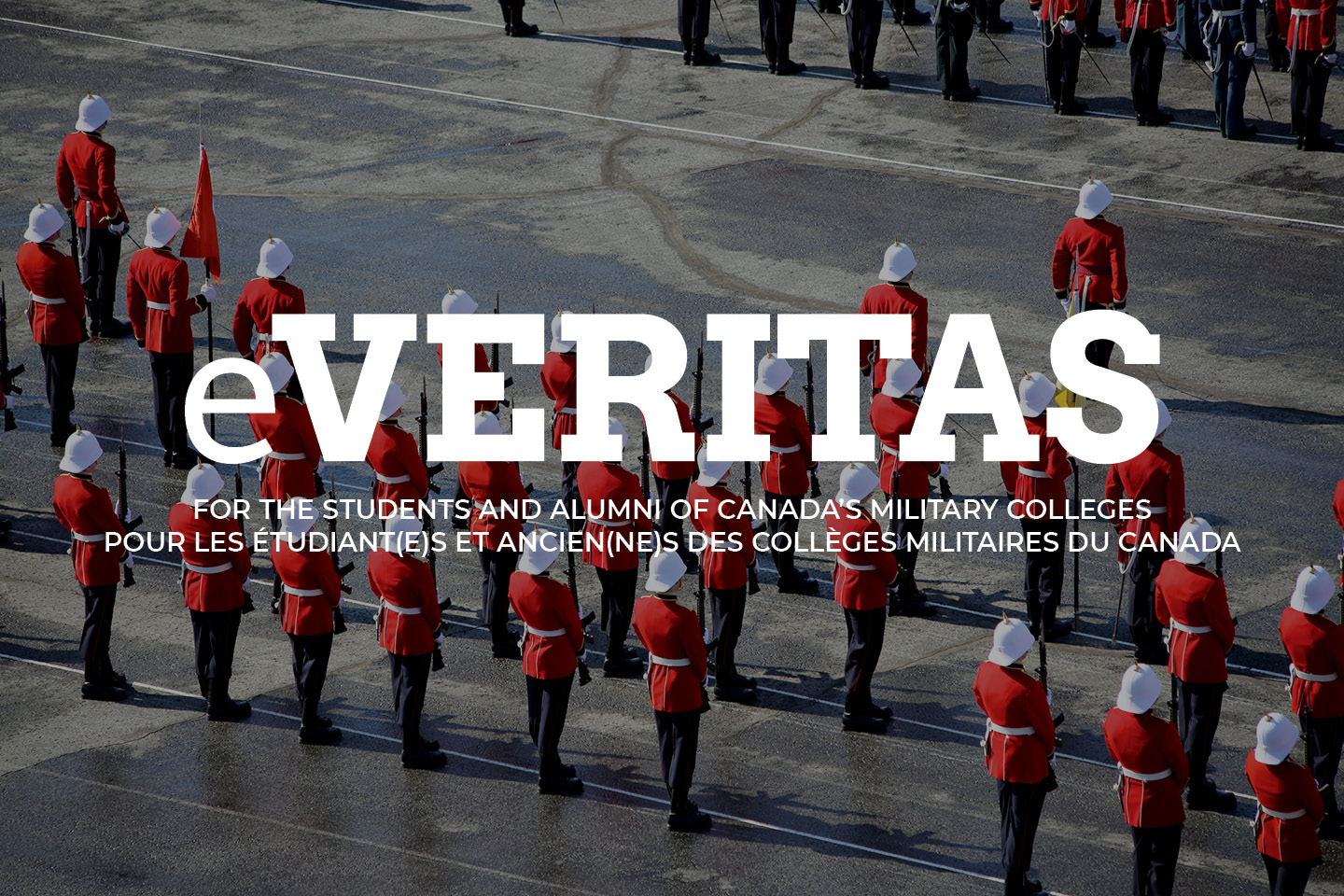 Did you know a Memorial Cross in Sanctuary Wood at the Royal Military College of Canada? By E3161 Victoria Edwards (RMC 2003)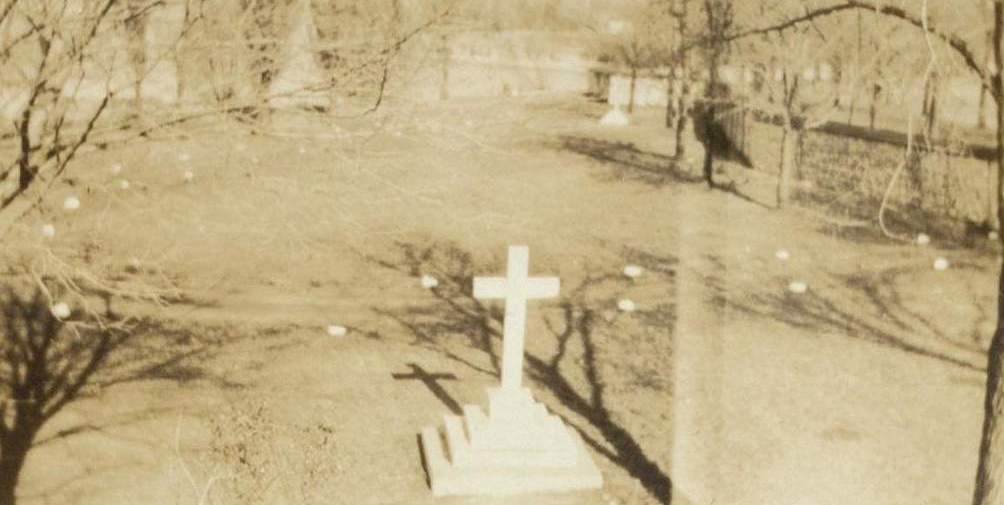 This photo 'Sanctuary Wood. Royal Military College (1930)' by 2149 Bascom H. Darwin (RMC 1930), in a series on cadet life at Royal Military College of Canada, is in the Thomas Fisher Rare Book Library. http://www.flickr.com/photos/thomasfisherlibrary/sets/72157627974449939/?page=2
When 151 Major Gen Sir Archibald Cameron Macdonell KCB, CMG, DSO (RMC 1883-86) was Commandant at RMC 1919-25 (having just been GOC First Canadian Division in the Great War) he created several memorials relating to the War. Part of this effort was naming roadways after battles, for example we still have Passchendaele Dr at RMC. The small corner of land at the north-west corner of Fort Frederick (where there were a few trees) was named 'Sanctuary Wood' after a Canadian engagement during the Second Battle of Ypres (June 1916).
Two Vimy Crosses (13th and 21st Bn) were put up. Both Crosses have subsequently been given to their perpetuating militia unit. The Vimy Cross honouring the 13th Bn was given to the Black Watch (Royal Highland Regiment) back in the 1930s, however it is now part of the Canadian War Memorial collection.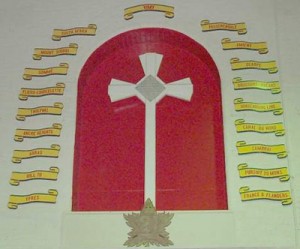 The Memorial Cross honouring the 21st Bn was given to the local Princess of Wales' Own Regiment (PWOR) in 1994. In May 1917, the Officers of the 21st Battalion had this cross built to commemorate their comrades lost in the hard fighting for Vimy Ridge. Private George Williams of Cornwall, Ontario was a carpenter by trade before enlisting in the Canadian Expeditionary Force. Returning to the 21st Bn, and still on light duties after hospitalization and convalescence from having suffered a poison gas attack at the Somme, Pte Williams salvaged wood from the battlefield to make the cross. The cross was painted white and bore a metal plaque, purchased by the officers, reading, IN MEMORY OF OFFICERS, NCOs AND MEN; 21ST CANADIAN INFANTRY BATTALION KILLED IN ACTION APRIL 9th 1917. The cross was erected near the village of Thelus, France, in what would become the Thelus Military Cemetery, which holds the remains of 116 Canadian soldiers. After several years, surviving members of the 21st Battalion campaigned to have the cross returned to Kingston. Aided by the significant efforts of Lieutenant-Colonel H.E. Pense, DSO, MC, the cross was returned to Kingston and erected in Sanctuary Wood on the grounds of the Royal Military College. After several decades of weathering, in 1994 it was decided to refurbish the cross and move it into the Regimental Armouries, where it currently resides on a Wall of Honour overlooking the parade square. The Vimy Cross Standing indented into the north wall, in a place of honour directly visible when one enters the Armouries (100 Montreal Street), is a cross – The Vimy Cross – approximately ten feet high and three feet across – with the 21st Battalion cap badge at its feet and surrounded by the Regiment's 19 current Battle Honours. Services are held by the Regiment and Association every April, during which the name of every 21st Battalion soldier killed at Vimy is read aloud, so that we will remember their sacrifice.
Thanks to 8057 James Ross McKenzie (RMC 1970), Curator, Royal Military College of Canada Museum