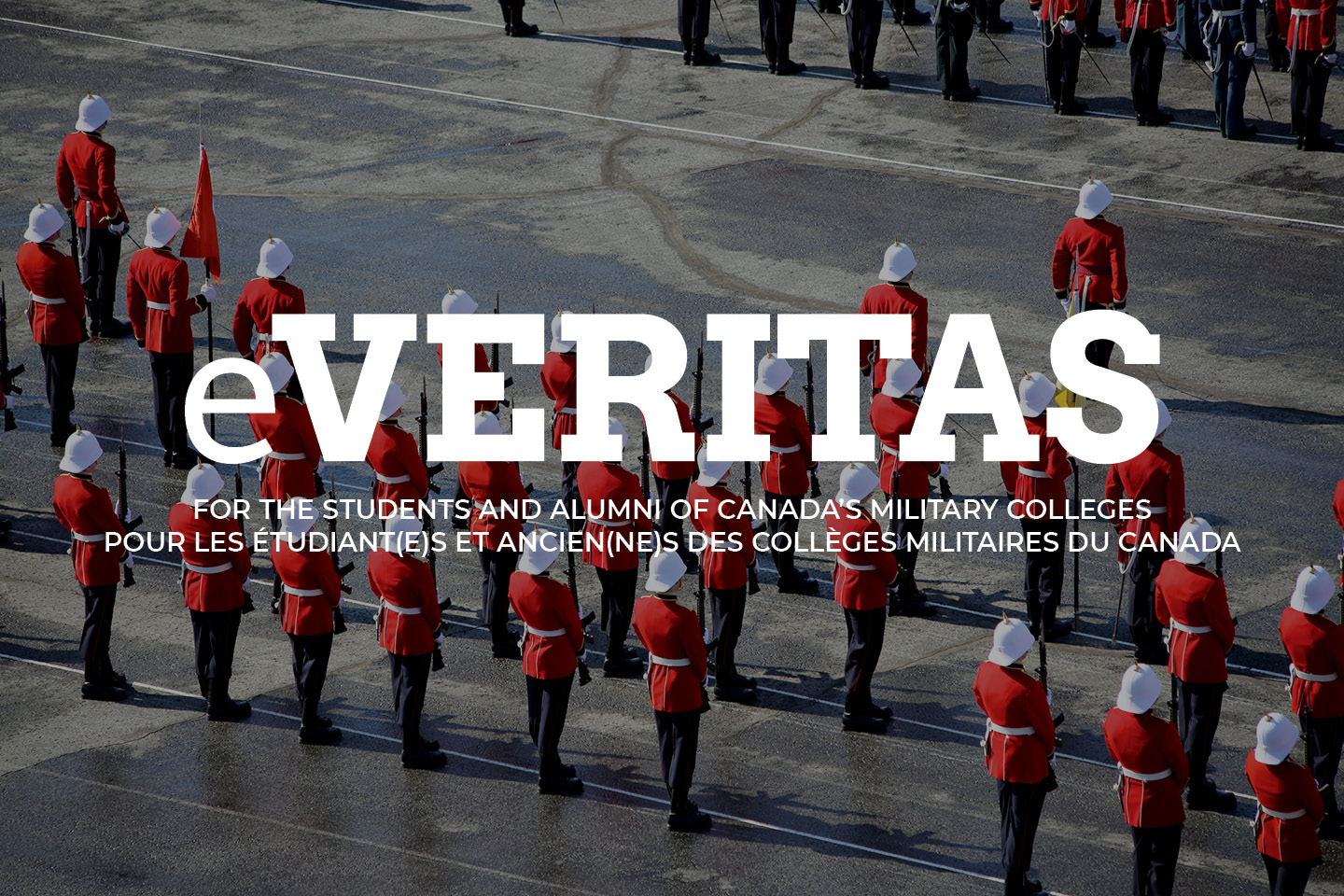 Did you know?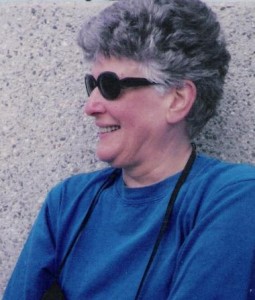 Commissioned by the Commandant of RMC, two watercolours by Virginia Mitchell were presented in September 1992 by the RMC Club of Canada on the 40th anniversary of college militaire de Saint Jean. Both works are currently located in the Officer's Mess at RMC Saint-Jean.
Virginia Mitchell, the wife of 5033 Colonel (Ret'd) Ken Mitchell (CMR RMC '61) has done presentation works for the National Defence College and the Royal Military College of Canada.
Virginia's paintings in the RMC Saint-Jean art collection depict buildings which are well-known to those who live and work in or frequent the complex:
xxxxxxxxxxxxxxx
xxxx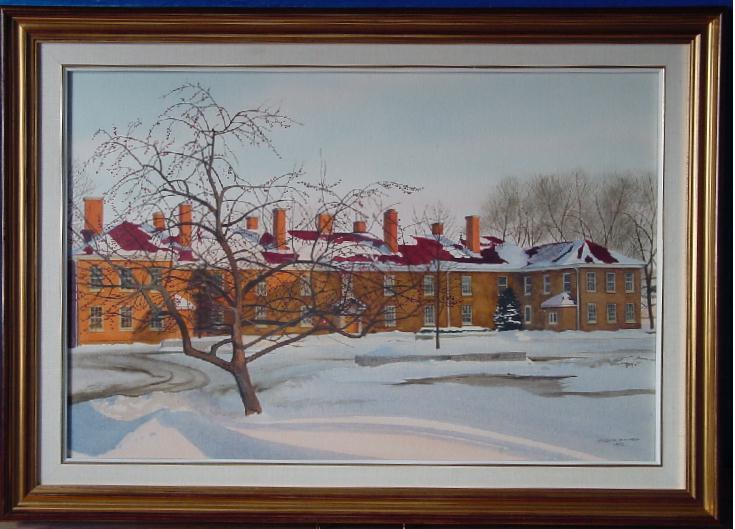 – The Officers' Mess, Fort Saint Jean, with Snow (1992). Constructed by the British Royal Engineers within the walls of the former Fort Saint-Jean in 1839, the Officer' Mess is closely associated with an effort to improve the district's defences following the 1837-1838 rebellion and is a Recognized Federal Heritage Building.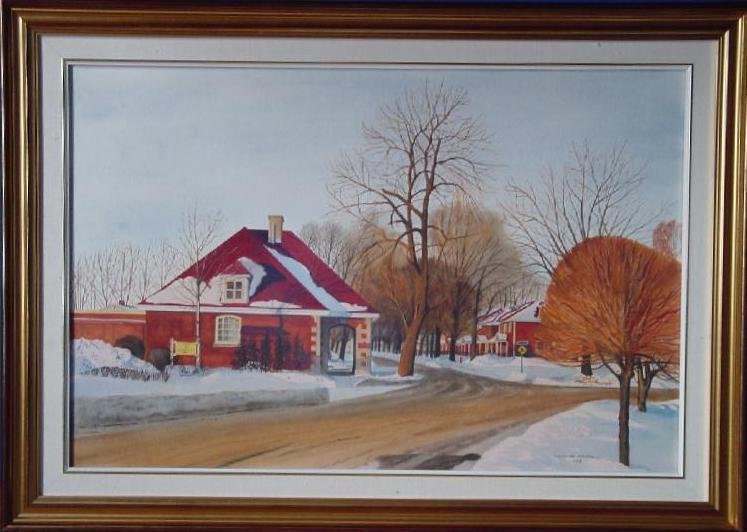 – The Old Guard House, Fort Saint Jean, with Snow (1992). The former Guard House was built by the British Royal Engineers in 1885 following the Militia Act of 1883 (and subsequent formation of the Infantry School Corps (later RCR) in Saint-Jean). It served as a museum (1972-2006) and became a recognized Federal Heritage Building in 1989.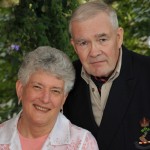 After graduating from RMC in 1961, Ken served in the Air Force. Virginia did a lot of work around Kingston while the couple lived with their children in the #2 Gatehouse in 1971, while Ken completed his Masters and taught at RMC. Virginia remembers waking up at night listening to the loud clanging noises as dump trucks at her back door thumped the snow out. She painted, for example, a watercolour looking down on the RMC from Fort Henry and another watercolour of boats at the RMC dock with Fort Henry in the background, both in private collections. Both watercolours in the RMC Saint-Jean collection were painted from photographs taken while Ken served as base commander at Saint-Jean in 1980-83.
Ken retired from the Air Force and the couple lives nearby. A member of the Prince Edward County Arts Council, Virginia shows her work at her studio at 34 King Street, Picton, Ontario. Virginia has a realistic approach to painting landscapes, buildings, pets and flowers in watercolours, still-life and landscapes in oils as well as drawing with pen-and-ink and pencil. vkmitchell@persona.ca http://www.artsonmaingallery.ca/virginiamitchell.html
Thanks to Eric Ruel, the curator of the Fort Saint-Jean Museum.
Sources: Joanna H. Doherty, Museum Building (#26) and Administration Building (#24), College Militaire Royal, Saint-Jean-sur-Richelieu, Quebec, Federal Heritage Building Review Office, Building Report, 88-175; Museum Building (#26), College Militaire Royal, Saint-Jean-sur-Richelieu, Quebec, Heritage Character Statement, 88-175.