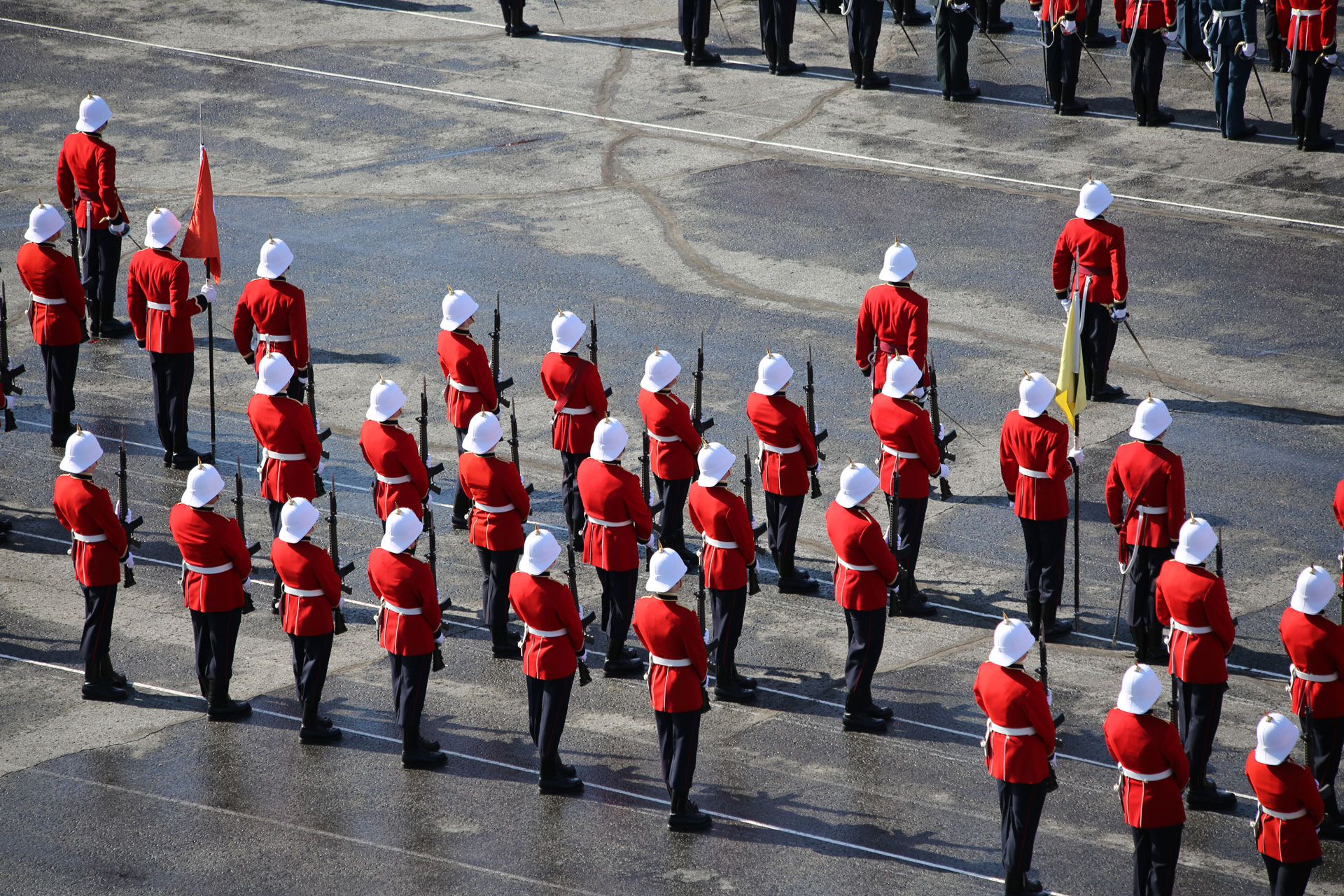 RMCC Represented at Oxford Round Table on Social Justice
By: 24712 Brent Fisher (RMC 2010)
For the first time in recent history, an ex-cadet was in attendance at the Oxford Round Table on Social Justice. Between the dates of 11 – 16 July, 6715 Yvan Gagnon (CMR RMCC 1965) sat amongst a select group of invitees from a variety of countries and academic disciplines. Dr. Gagnon's presence at the event comes at a time when RMCC is benefitting from increased attention at Oxford, due in large part to 23988 Gino Bruni (RMCC 2008) receiving a Rhodes Scholarship last fall.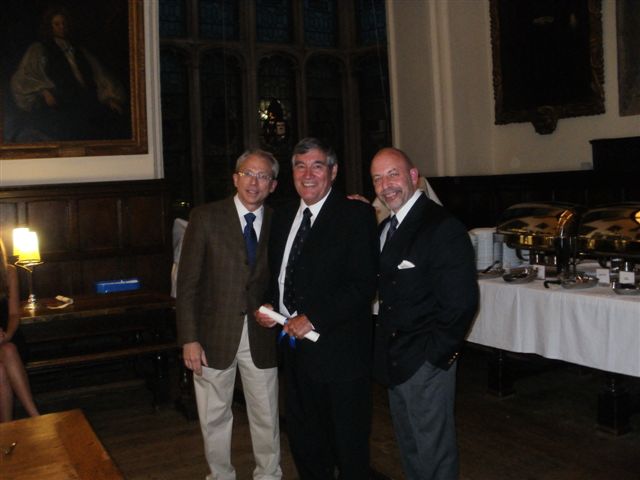 Caption: Dr. Yvan Gagnon (centre) during a break with two other international delegates at Oxford. Keen eyed Ex cadets may notice that he is wearing his RMC Club of Canada Old Brigade Tie.
The Oxford Round Tables promote human advancement and understanding through the improvement of education. They are a forum for the study of current issues facing state and national systems of education, and each session is made up of a small select group of leaders from both the public and private sectors of several countries.
Yvan, who returned to RMC to teach political science from 1972 to 2002, has always maintained a passion for education. Having spent 24 years as a student himself at institutions such as Laval University, University of California, and Universite de Geneve et Institut des Hautes Etudes Internationales, he was thrilled to accept this rare opportunity. Dr. Gagnon was never told why he received an invitation, but we can only speculate that it was a result of his impressive resume, which includes the published book Making Sense of Politics . . . Anytime, Anywhere (2005).
The round table included over thirty papers related to exposing excess and poverty. Many of the 45 invitees were requested to "comment" on the papers that were presented. Dr. Gagnon had the privilege of commenting on two papers, which were Understanding and Measuring Social Justice and Commodities and Competition: The Economic Marginalization of Female Street Food Vendors in Northern Mozambique.
When asked for his impressions of the experience, Dr. Gagnon remarked on the high quality in which the entire conference was put together. He was particularly pleased by the venues, including the Rhodes House and Wadham College, Ante Chapel. Although he remains perplexed by his invitation, Dr. Gagnon recommends the experience to anyone who is offered the opportunity to attend. Anyone who has ever represented RMCC in an international forum would surely agree.  More on the Oxford round Table