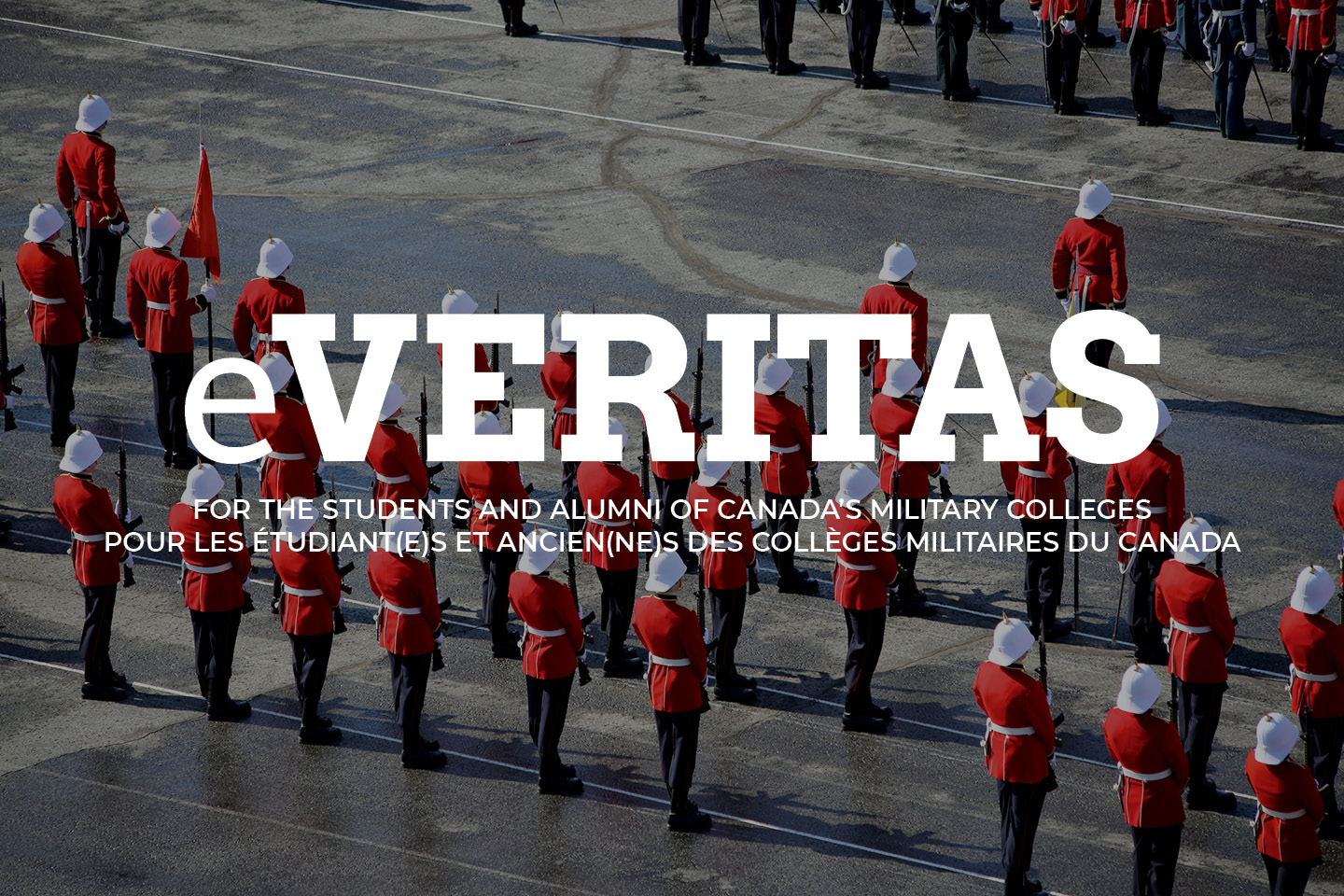 EX-CADET WEEKEND FUN RUN
Anyone for a run around Fort Henry?
Ex-Cadet weekend at the end of September will include a fun run around Fort Henry for Old Brigade members, other ex-cadets and present-day cadets.
In essence this is a re-creation of the Cadet Wing Harriers Race including members of all elements of the college student body, past and present. The plan is to start from the College Parade Square at 1500 hours on Saturday, September 28, and run completely around the Fort Henry Hill before returning to the parade square with smiles on our faces.
Ex-cadets of classes having reunions this year, from recent grads to Old Brigaders, are particularly invited to join the run. If any of the classes wish to gather a group together from their year for the run, that would be even better. And, of course, present-day cadets are welcome too. The college's Harriers teams – both male and female – have already agreed to participate.
If the younger groups want to make a bit of a race of it, they are welcome to do so, but the Old Brigade members will not be racing – the completion of the run will be reward enough. Afterwards, all participants will be invited to a nearby mess to quench their thirst and celebrate the comradeship that is such a great part of the college experience.
The run has been going on for several years now, and we hope to have 30 or more runners – both older and younger – join us. Anyone interested in participating is requested to contact the organizer, 6891 Bill Aikman at baikman@rocketmail.com to confirm arrangements.
__________________________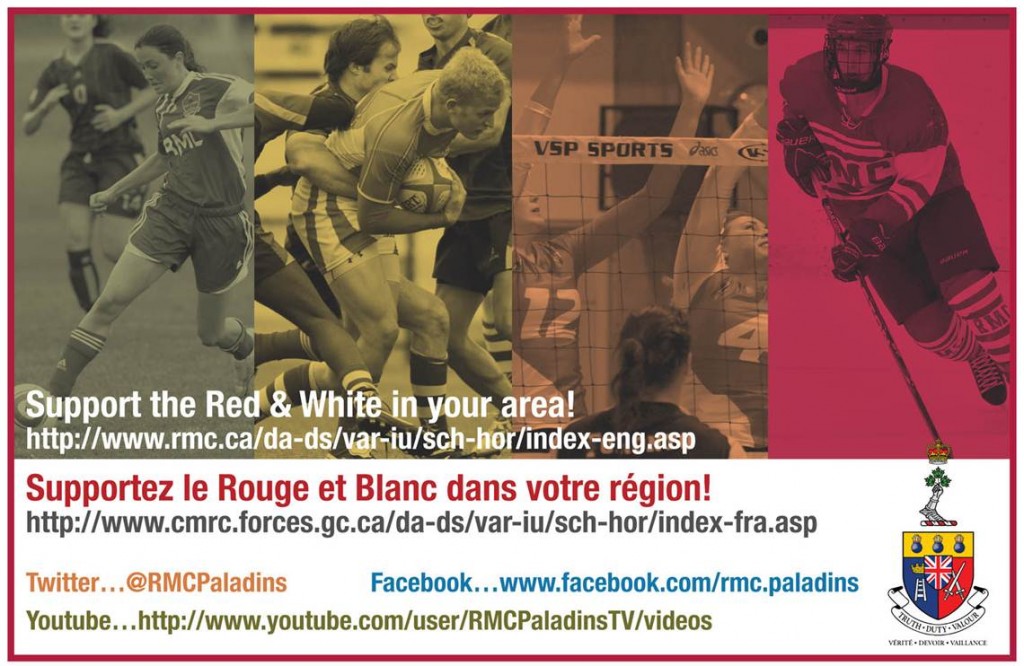 xxxx
__________________________
Recent Results:

Soccer (M)

Sept 7th – RMC 1 vs Trent 0 Game Summary

Sept 8th – RMC 0 vs Carleton 4  Game Summary

Soccer (W)

Sept 4th – Ottawa 5 vs RMC 0  Game Summary

Sept 7th – RMC 0 vs Trent 1 Game Summary

Sept 8th – RMC 1 vs Carleton 2 Game Summary

Rugby

Sept 7th – Waterloo vs RMC – Win by forfeit  

Upcoming Games:

Soccer (M)

Sept 14th – RMC vs Nipissing @Nipissing 2:15pm

Sept 15th – RMC vs Laurentian @Laurentian 2:15pm

Soccer (W)

Sept 14th – RMC vs Nipissing @Nipissing 12:00pm

Sept 15th – RMC vs Laurentian @Laurentian 12:00pm

Hockey

Sept 14th – RMC vs Queen's @Gananoque 7:00pm (exhib) 

Rugby

Sept 15th – RMC vs McMaster @McMaster 2:00pm 

 
__________________________
Rugby Update –
RMC SCUBA Club
As many of our OCdts were returning, the RMC Scuba Club put together a dive in Brockville, ON to see the "Lilly Parson" and "Robert Gaskin" ship wrecks. The "Lilly Parson" dive was the first wreck that the Club viewed and was a drift dive taking you down to 60ft to see the sloop and drifting past it, eventually linking up with the charter down-river. The Club then went to St. Lawrence park for lunch and follow with the second dive.
The "Robert Gaskin" was actually a ship that sank twice, and there is quite a funny story behind it if you look it online. At a depth of 70ft, the divers had a great experience with visibility of 30-40ft.
These trips happen often and if you are a diver, or want to become a diver, come out and join the RMC Scuba Club. Please direct any questions to RMC Recreation Coordinator Craig Palmer (craig.palmer@rmc.ca), club president Alex Gorman (s26852@rmc.ca), or club supervisor Sgt Robert Taillon ( robert.taillon@rmc.ca)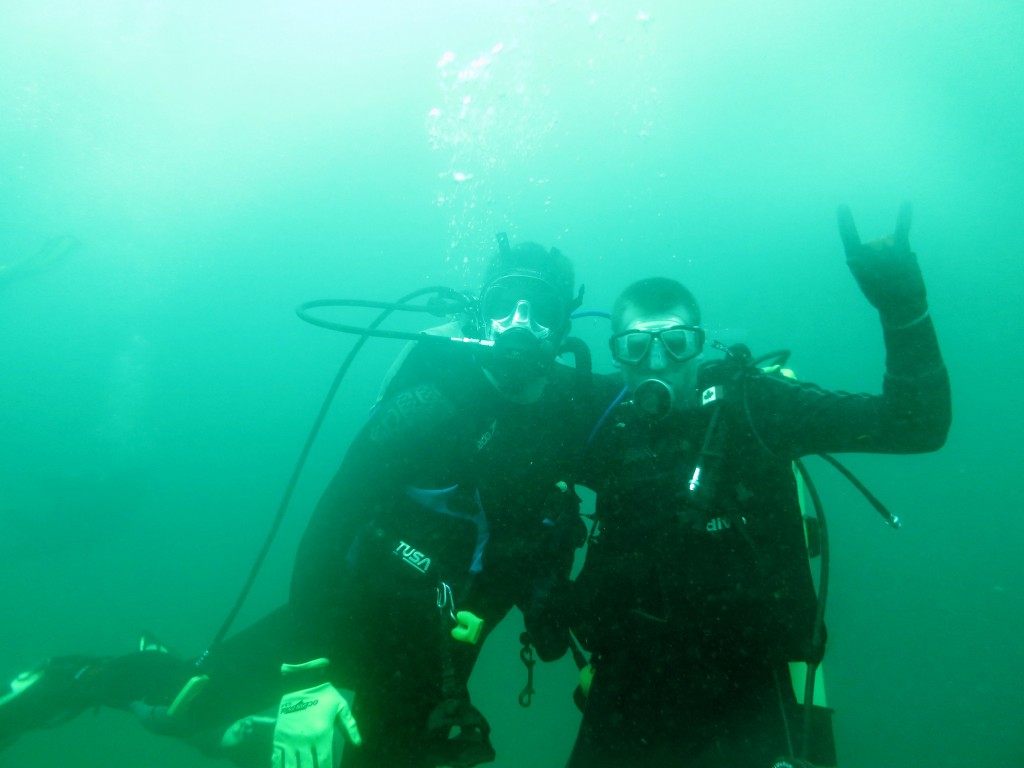 ___________________________
___________________________