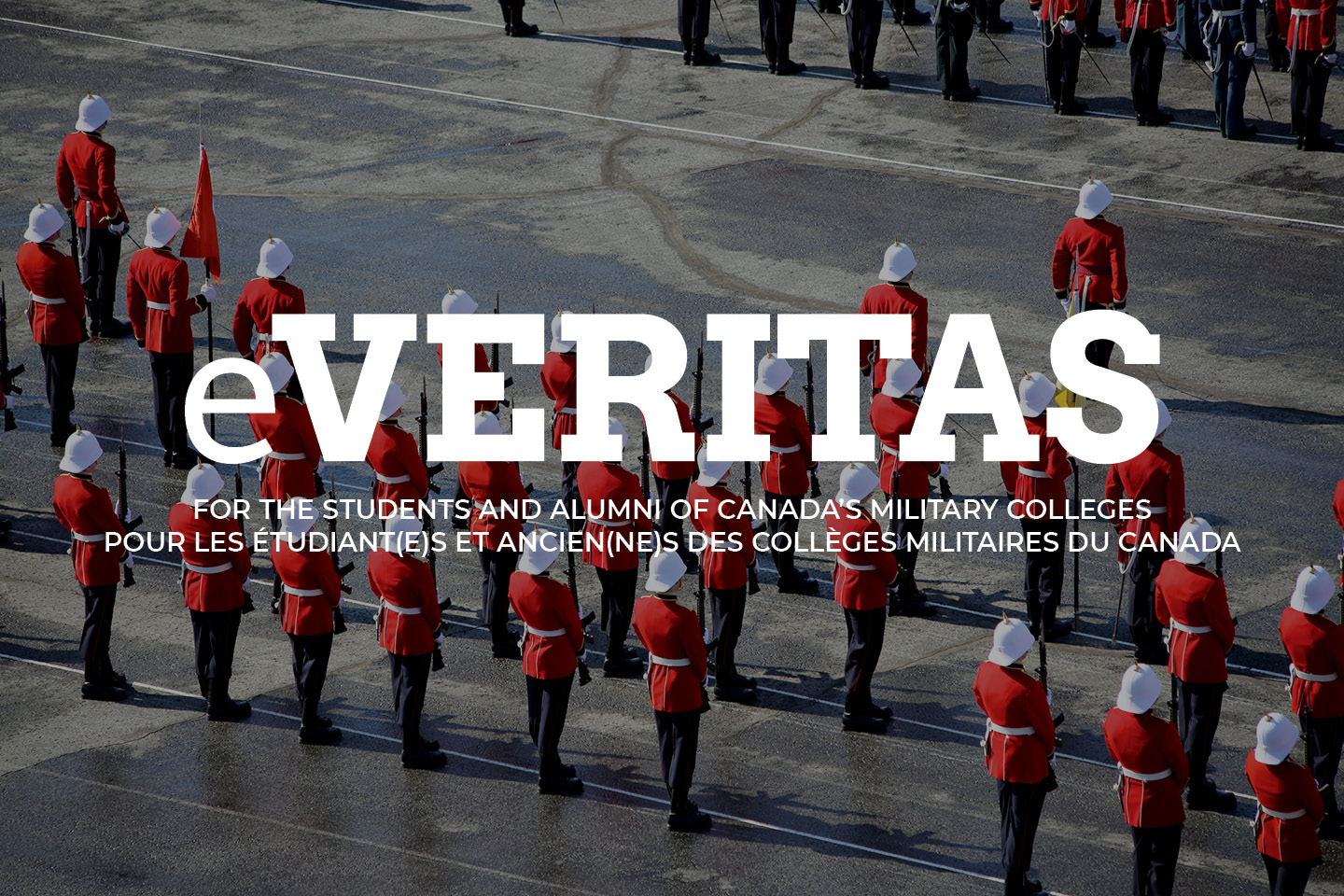 Some of the faces in the crowd last Friday (22 May) at the CoC
Photos by Denice Zoretich – More photos from the CoC 22 May 
Here
FANSTONE, Sage Edward – obit

Robert Smol: Why we should unionize the military

Princess Patricia's Canadian Light Infantry marks a century of distinguished service to Canada at Frezenberg Commemoration

U.S. Naval Academy Graduates Class of 2015

11887 Steven Gasser – Offering Job Opportunity – Senior Manager, Facilities Maintenance
MORE…
26999 FANSTONE, Sage Edward – obit

It is with great sadness that we announce the unexpected passing of Sage Edward Fanstone on Wednesday, May 6, 2015. He will be greatly missed by his family, friends and RMC comrades. Sage had been proudly studying Engineering at Royal Military College of Canada in Kingston, Ontario. His Funeral Service will be held on Saturday, May 30, 2015 at South Ridge Baptist Church 22756 48 Ave, Langley, BC at 2 p.m. In lieu of flowers, donations may be made to Canuck Place, www.canuckplace.org
***
Robert Smol: Why we should unionize the military
"Past and present military thinkers have all told us that the individual soldier is the greatest resource. Yet the interests of this greatest resource are placed last behind all other political and bureaucratic concerns. A military association or union would place these interests on an equal footing."
15488 Sean Bruyea – Article
***
Princess Patricia's Canadian Light Infantry marks a century of distinguished service to Canada at Frezenberg Commemoration
""The Battle of Frezenberg forged the regiment as a combat effective force,"" said 12966 Lieutenant-General Marquise Hainse, Commander Canadian Army.
""Despite great losses, the soldiers fought bravely that day as they found themselves holding the line. Today's soldiers of the PPCLI carry on this distinguished legacy and they, like those who fought before them, are strong, proud, and ready for another century of service.""  Article
***
U.S. Naval Academy Graduates Class of 2015
***
11887 Steven Gasser – Offering Job Opportunity – Senior Manager, Facilities Maintenance
The Operations & Maintenance Department in Facilities is currently seeking a Full-time Regular Senior Manager, Facilities Maintenance.
Reporting to the Director, Operations & Maintenance, the Senior Manager, Facilities Maintenance is responsible for hiring, performance management and/or termination of Operations & Maintenance management staff. The position will be responsible for managing institutional resources that support the academic mission of the University of Calgary, Facilities, Facilities Management, Operations and Maintenance, Faculties and Departments.
Summary of Key Responsibilities (job functions include but are not limited to):
Identifying long term planning needs and providing a safe and reliable work environment for multiple tenants within the assigned zone(s)
Developing strategies to provide response systems appropriate to building needs
Providing overall guidance & supervision to the Zone Facility Management Team and the Maintenance and Planning Team
Actively collaborating with Project Management groups on relevant operational issues
Fostering productive work relationships with Departments and external customers to ensure ongoing code compliance and adherence to processes as governed by the University of Calgary
Periodically setting and developing policies and procedures, and ensuring continual compliance within the zones and maintenance departments
Identifying what each facility requires for the reduction of deferred maintenance and the coordination of operational services such as Caretaking, Maintenance and Projects
Performing biannual inspections of the zones
Acting as the primary contact for the Faculties and Departments to Facilities Management
Evaluating annual service / cost commitments and alternate suppliers
Reviewing annual operating budget, which includes recommendations on annual capital building project and operating submissions to the University of Calgary
Qualifications / Requirements:
8-10 years' experience managing multiple, high volume facility management or building operations
Trades license or diploma/degree in construction or engineering fields
Must possess the professional designation IFMA, CFM Certified Facilities Manager or BOMI, RPA Real Property Administrator, CEFP Certified Educational Facilities Professional and / or FMA Facilities Management Administrator, or 8-10 years' experience and a desire to gain one of these professional designations
Demonstrated experience in budgeting, planning, construction and facility maintenance and operations
Must be able to analyze data, including financial and technical, from a variety of sources
Able and willing to learn several computerized systems related to preventive maintenance, planning, work tracking and finances
Microsoft Office Suite experience is required
Must hold a valid Alberta Class 5 Operators License
Must possess leadership skills and be able to share information in an open and collaborative manner
Must be a skilled communicator with well-developed listening skills
Strong customer service orientation essential; high degree of diplomacy, tact, and common sense
Must have effective facilitation, conflict management and problem solving skills
Must be innovative and comfortable with taking risks
Should be able to handle a variety of tasks and commitments simultaneously
Thorough understanding of the structure and culture in a University / College / Government environment would be an asset
Familiarity with working in unionized environments would be an asset
Application Deadline:  This position will remain open until the position has been filled.
We would like to thank all applicants in advance for submitting their resumes. Please note, only those candidates chosen to continue on through the selection process will be contacted.