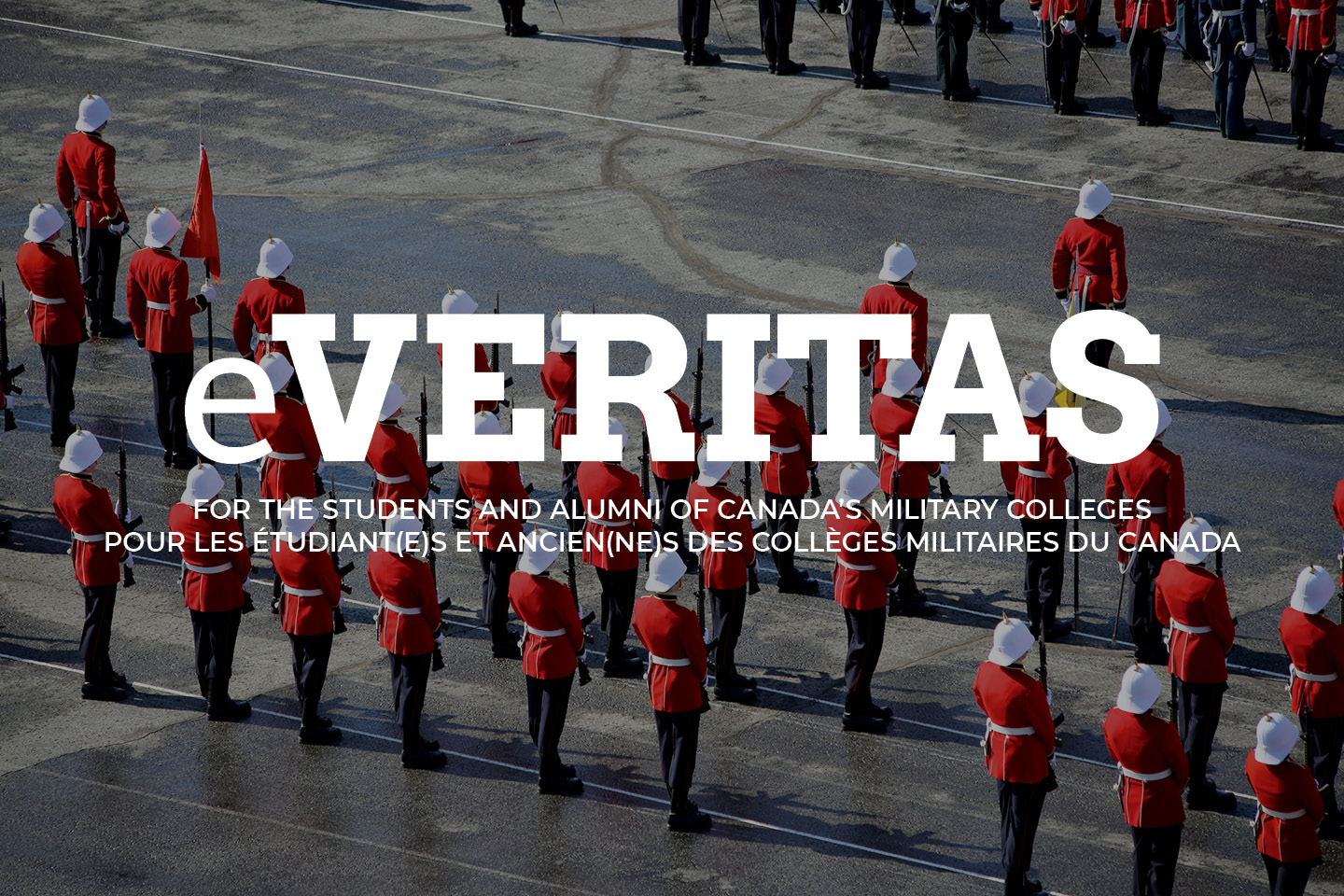 A New Year and a New Commandant!
Article By: Danielle Andela – Photos by: Denice Zoretich & Kyle Tilley

Officer Cadets of the Royal Military College of Canada finished the year off with a good-bye to Major General Meinzinger and a welcome to the new Commandant of RMC, Brigadier General Sean Friday.
A large crowd was in attendance including many family and friends from both the outgoing and incoming Commandants
MORE
The parade began with a brief historical overview of RMC and then the arrival of the cadet wing commanded by officers and NCO's from the Training Wing.
After short biographies were read, outgoing Commandant, MGen Meinzinger accompanied by the College Chief Warrant Officer, Chief Petty Officer First Class Keith Davidson arrived. Shortly thereafter the Presiding Officer, MGen Eric Tremblay and CWO Thibault entered the parade square with the incoming Commandant, Brigadier General Friday.
The cadet guard looked sharp on parade through the thorough inspection and March Past.
Major Dennis Newhook and Lieutenant Commander Catherine MacKinnon, the College Padres gave a touching and solemn blessing to mark the occasion.
MGen Meinzinger in his last official act made a number of presentations to deserving college military and civilian personnel. Gifts were also presented to him and his wife Joy.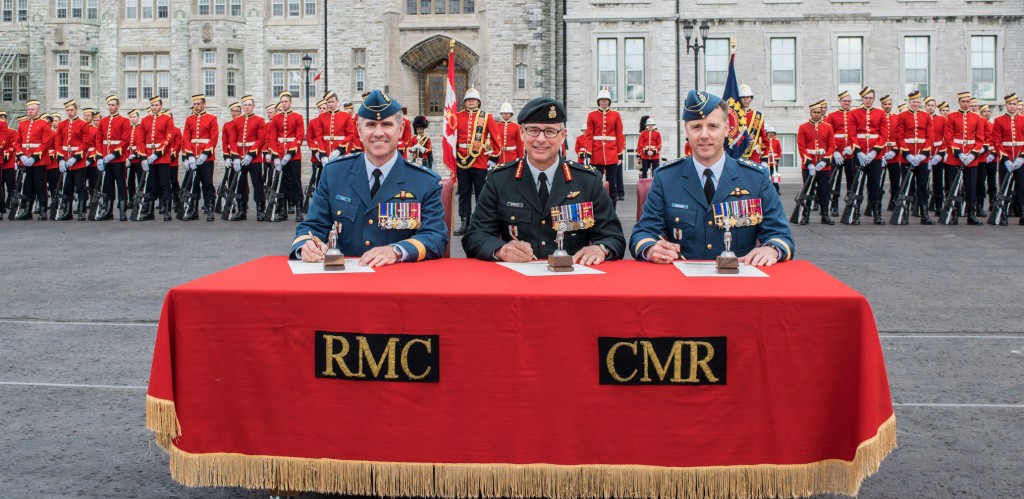 The outgoing Commandant handed the incoming Commandant the Canadian Flag and College Colours followed by the formal signing of the change of command documents.
Four speeches followed: CCWO Keith Davidson; MGen Meinzinger, gave his final address as Commandant; the presiding officer, MGen Tremblay was next. Wrapping up the speeches with threatening skies and a few rain-drops in the air was the incoming Commandant BGen Friday.
The cadets of the Royal Military College of Canada want to thank MGen Meinzinger for his dedicated service to the college and wish him well in his new position as Deputy Chief of the RCAF. At the same time, we look forward to the future leadership under BGen Friday.
MORE PHOTOS BY DENICE ZORETICH & KYLE TILLEY – HERE