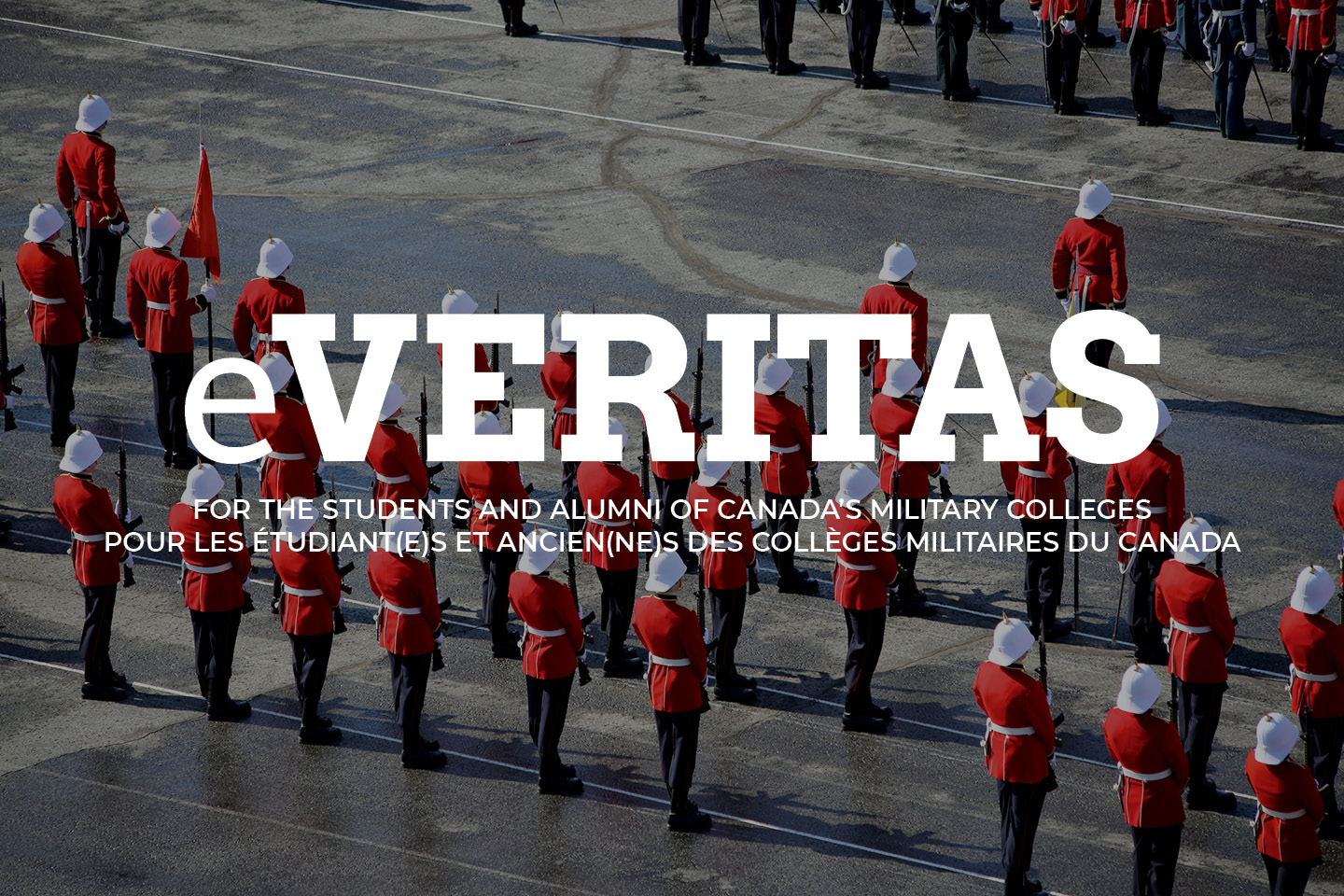 — GENERAL HILLIERS STEPS DOWN AS CDS —
On Tuesday April 15 General Rick Hillier, Chief of the Defence Staff,
announced that he would be stepping down from this role in July. Links to
the English and French versions of the official statement are below.
English
French
Before addressing the media reaction, the CDA encourages readers to
peruse Douglas Bland's article in Policy Options (see link below) on chiefs
of defence staff in Canada.
Bruce Campion-Smith and Les Whittington in the Toronto Star (see link below)
report on General Hillier's interview with the press after announcing that
he was stepping down. They also explore his contribution to reinvigorating
the CF.
more…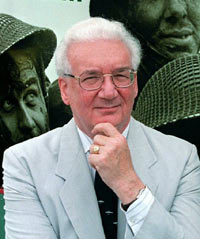 5105 Jack Granatstein (CMR RMC '61) in the Ottawa Citizen (see link below) writes that General Hillier expressed the truth about various aspects of Canadian defence policy, be it the kinds of missions that Canadians would be involved in, or the true nature of the job of a soldier and of the CF in general.
An editorial in the National Post (see link below) notes that General
Hillier is a "soldier's soldier" and helped to make the CF more effective
and relevant.
more…
Rosie DiManno in the Toronto Star (see link below) writes that General
Hillier was always prepared to "put noses out of joint" in the government to
express his views of the role of the CF, and that he "placed the military
once again into a proper place on the national consciousness."
more…
Chantal Hébert for the Toronto Star (see link below) writes that Hillier
exercised greater-than-normal influence as a CDS under both the Martin and
the current Harper governments due to "an environment of ministerial
mediocrity," volatile political climates, and a lack of foreign policy
awareness on the part of governments.
more…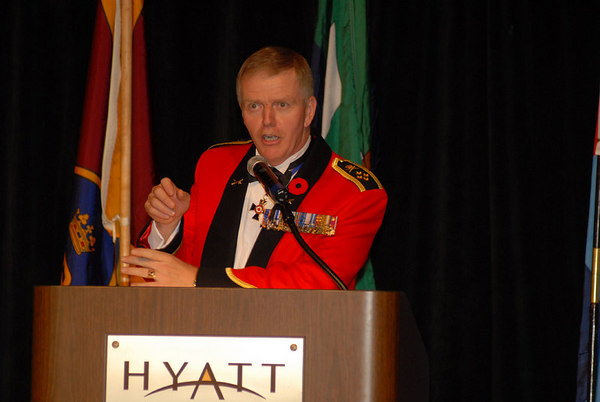 Paul Willcocks for the Times Colonist (see link below) writes that General
Hillier's "celebrity general" status led him to have too much influence over
his political masters, and that "anytime politicians are afraid of the
generals who supposedly work for them, something has gone seriously wrong."
more…
A piece from La Presse Canadienne (see link below) reports on soldiers'
reactions to General Hillier's retirement.
more…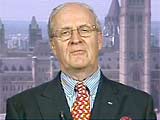 6349 Colonel (Ret'd) Alain Pellerin (CMR RMC '65),
Executive Director, CDA-CDAI / Directeur général, CAD-ICAD
222 rue Somerset Street West / Ouest, Suite 400B Ottawa, Ontario K2P 2G3
T: (613) 236-1252
F: (613) 236-8191
director@cda-cdai.ca
www.cda-cdai.ca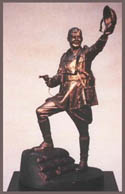 Nominations are invited for the 2008 Vimy Award.
The Vimy Award was initiated in 1991 to recognize one Canadian who has made a significant and outstanding contribution to the defence and security of our nation and the preservation of our democratic values.
Mises en candidature pour le prix Vimy 2008.
Le prix Vimy a été instauré en 1991 pour reconnaître un Canadien ou une Canadienne qui a fait une contribution significative et exceptionnelle à la défense et à la sécurité de notre pays et à la préservation de nos valeurs démocratiques.
Previous recipients of the Award include the Right Honourable Joe Clark, General John de Chastelain, Major-Generals Lewis MacKenzie, and Roméo Dallaire, Dr. Jack Granatstein, the Right Honourable Brian Dickson, Vice-Admiral Larry Murray, Lieutenant-General (Retd) Charles H. Belzile, the Honourable Barnett Danson, Air Commodore Leonard Birchall, Colonel the Honourable John Fraser, General (Retd) Paul D. Manson, Dr. David J. Bercuson, Gordon Hamilton Southam, Brigadier General David Fraser, and General Ray Henault.
Any Canadian may nominate a fellow citizen for the Award. Nominations must be in writing, and be accompanied by a summary of your reasons for your nomination and a short biography of the nominee. Nominations must be received by 1 August 2008 and should be addressed to:
VIMY AWARD SELECTION COMMITTEE
CONFERENCE OF DEFENCE ASSOCIATIONS INSTITUTE
222 SOMERSET STREET – SUITE 400 B
OTTAWA, ON K2P 2G3
The Vimy Award will be presented on Friday, November 14 2008, at a gala dinner that will be held in the LeBreton Gallery of the Canadian War Museum.
For more information, including ticket orders for the Award dinner (book early), contact the Conference of Defence Associations Institute at the above address, or Fax (613) 236 8191;
e-mail: pao@cda-cdai.ca; or telephone (613) 236 9903.
Parmi les récipiendaires précédents du prix, on trouve le Très Honorable Joe Clark, le Général John de Chastelain, le Major-Général Lewis MacKenzie, le Major-Général Roméo Dallaire, M. Jack Granatstein (Ph.D.), le Très Honorable Brian Dickson, le Vice-Amiral Larry Murray, le Lieutenant-Général (ret.) Charles H. Belzile, l'Honorable Barnett Danson, le Commodore de l'air Leonard Birchall, le Colonel Honorable John Fraser, le Général (ret.) Paul D. Manson, M. David J. Bercuson (Ph.D.), M. Gordon Hamilton Southam, le Brigadier-Général David Fraser, et le Général Ray Henault.
Tout Canadien peut soumettre la candidature d'un de ses concitoyens pour le prix Vimy. Les mises en candidatures doivent être faites par écrit et être accompagnées d'un résumé des raisons qui vous motivent à proposer cette personne, ainsi que d'une courte biographie de la personne mise en candidature. Les candidatures doivent être reçues au plus tard le 1er août 2008 et devront être adressées à :
COMITÉ DE SÉLECTION DU PRIX VIMY
INSTITUT DE LA CONFÉRENCE DES ASSOCIATIONS DE LA DÉFENSE
222, RUE SOMERSET – BUREAU 400 B
OTTAWA, ON K2P 2G3
La Distinction honorifique Vimy sera présentée vendredi, le 14 novembre 2008, á un dîner gala qui aura lieu dans la galerie LeBreton au Musée canadien de la guerre.
Pour en savoir plus, et pour commander des billets pour le dîner de remise des prix (réservez tôt), contactez l'Institut de la Conférence des associations de la défense, à l'adresse ci-dessus, ou par télécopieur au 613 236 8191; par courriel à : pao@cda-cdai.ca; ou par téléphone au 613 236 9903.