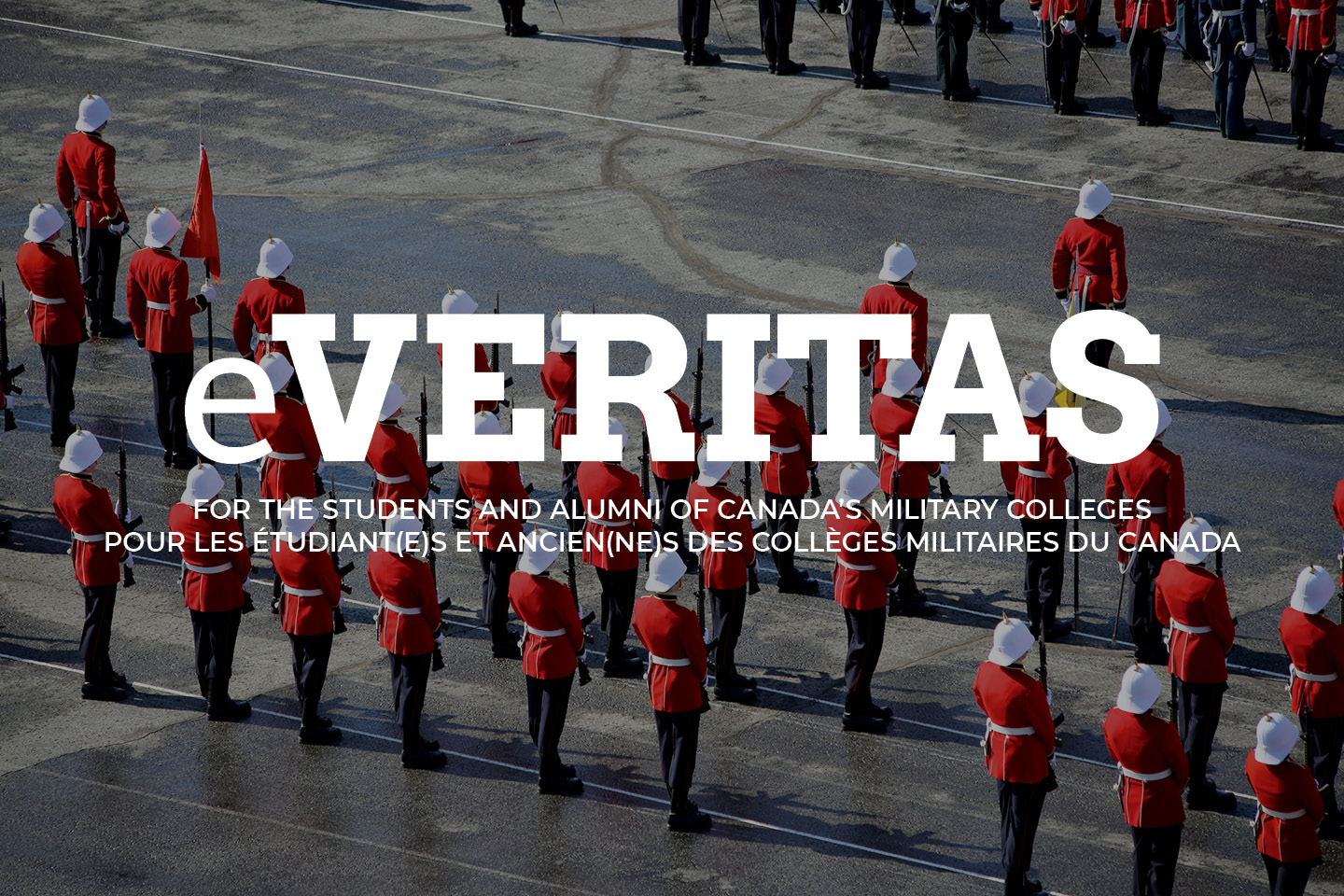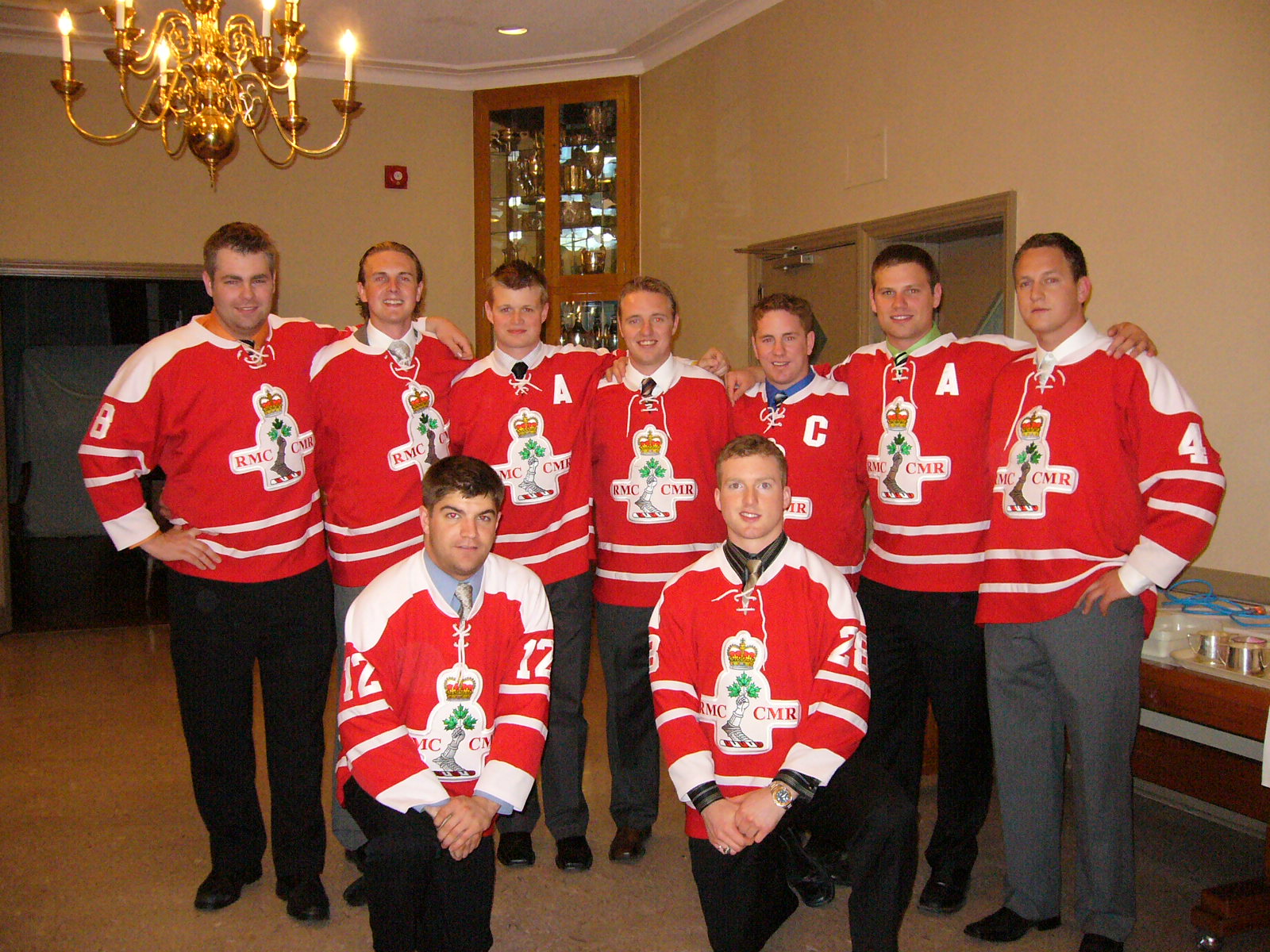 x
Nine Paladins Moving On
The RMC hockey Paladins officially put a close to their 2007-08 season with a year end team party last week at the Senior Staff Mess. Coach Adam Shell was the MC for the evening.
By: WJO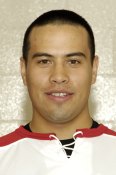 xxxxxxxx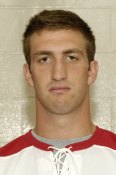 xxxxxx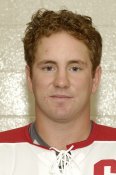 xxxxxx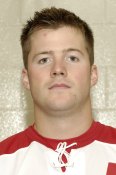 Four photos (L – R)
Richard Lim – Top Rookie; Jeff Oke – Most Improved; Luke Pierce – Major Danny McLeod Coaches Award; and Paul Bradley – Dr. Wayne Kirk Most Valuable Player Award.
Nine players are due to move on to the next step in their careers. Ian Miller; Andrew McCuish; Luke Pierce; Ellery Burton; Duaine Fetzner; Roman Srutek; Josh Fudge; Dave Thebault and Matt Hartney. All nine received their official team jersey and a copy of the RMC hockey history digest. Each took a few moments to pass on their thoughts of playing hockey at RMC and what it meant to them individually. Each in his own way was emotional in expressing his thoughts – on moving on. The common thread for others in attendance to note was the very strong bond between all members of the hockey team. Impressive indeed!
This is the first year that "other ranks" from the Reserve Force are among the graduating players. Two Corporals from the PWOR: steady defenceman, Ian Miller and the offensive talented forward, Roman Srutek are wrapping up four seasons of contributing to the success of the team. Both will receive degrees at the RMC Convocation ceremony later this month. Miller earned second team OUA All Star as a rookie. Srutek played in 102 OUA league games during his stay at RMC. He scored 30 goals and added 47 assists while gaining a great deal of respect for his steady play.
One of the seniors moving on is 23850 Ellery Burton Mechanical Engineering. Although a IV Year, he only played for the varsity team this last season. He toiled for two seasons for the Gananoque Junior B team. "I guess I'll never forget when I was waiting to find out if I was officially on the team. I continued to be invited to practice week after week but never really knew for sure. I was the only guy out on the ice with black equipment for about a week of practice. Coach called me into his office and told me to get some red gear on cause he didn't wanna see me wearing that black stuff anymore……oh and by the way….you're on the team. It wasn't exactly the exciting contract signing I had imagined but it was a pretty special moment for me."
Two other IV Years, 23873 Andrew McCuish History and 24063 Dave Thebault Chemical Engineering contributed when called upon. Neither played as I Years but earned their spots on the roster after toiling for the Gananoque Jr. "B" team. Good hockey clubs must possess a strong bench and both these gentlemen knew their roles and answered the call every time the particular Coach called their number for a shift. As most readers are aware, the RMC team has had three different Coaches over the past three seasons. Not a pleasant situation for a player who is fighting to earn ice time. Thebault had the opportunity to play with "big brother" 23686 Ryan (RMC '07) for two seasons. Both brothers had similar skill-sets, however, Dave was no match for Ryan when it came to shooting the puck!
Before coming to RMC, 23856 Duaine Fetzner played four years in the British Columbia Hockey League (BCHL). One of his most memorable RMC hockey moments was the first time he played with his brother Matt. "Wearing the same uniform and playing as defence partners was an awesome experience. Not only because he's my brother, but also because he's so talented and hard-working." Duaine is soon to become an Infantry Officer and will be heading to Gagetown for the next phase of his training immediately following graduation.
Matt Fetzner is a Corporal reservisit from the PWOR and is a III Year Honours Psychology student and an Academic All Canadian. There is some question whether or not Matt will be playing hockey next season as he has an August wedding planned and is not certain that lacing up the skates for another OUA schedule fits into his personal plans. He would leave a big hole in the "D" if he decides not to play.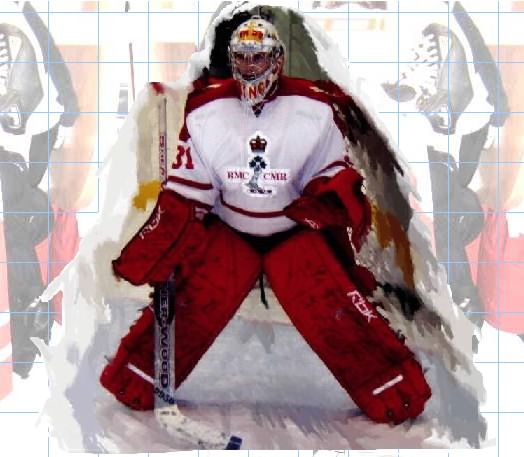 Matt Hartney is a 25 year old former professional goalie – two different seasons (brief stints) in the ECHL. Matt also started his University hockey career with the highly respected University of Saskatchewan Huskies. He caught a great deal of attention in the OUA during his first RMC season (2005 /06) when he stopped 58 of 60 shots to defeat UQTR 3-2. The soon-to-be MBA graduate provided maturity and leadership at every turn – on the ice and in the dressing room. One of his biggest off-ice roles was being the go-to-guy for the Paladins in their community service involvements with the Kingston & area Boys & Girls Club. He also came up big on a number of other occasions between the pipes over three seasons as a Paladin. In 13 games over the past season he had a stingy 3.9 Goals Against Average.

24225 Josh Fudge – Mechanical Engineer – MS ENG played 4 seasons for the Paladins. Prior to RMC played in the CJHL for the Nepean Raiders Jr. A team. " I quite enjoyed my time in the Paladins uniform and I am very jealous of all the returning players. It wasn't always easy skating alongside my skilled team-mates; I always had to do what I could to bridge the gap between our skill levels, but I am happy to have been able to contribute. I am positive that this team will continue to be successful over the years, not only because of coach Shell's involvement, but because of the quality and character of our team's younger players." This is the type of sincere approach that has endeared Josh to the team staff, players and everyone around RMC that has gotten to know him.
Josh was one of the core players during his time at the college. Not exactly a gifted skater he more than made up for his lack of finesse with an honest effort each and every shift. He usually had the tough assignments regularly being called upon to PK and check the top scorers from the opposition. Despite this he was in the Top 10 in team scoring in three of his four campaigns.
He has the distinction of playing in exactly 100 OUA regular season games – missing only four games in four years.
24045 IV Year, RETP Luke Pierce is a CIS Academic All Canadian and has competed in 87 OUA games for RMC over the past four years. The captain of the team for the past two seasons, Luke, has demonstrated that he has the heart of a lion and leaves nothing in the gas tank at the end of every game. His offensive stats do not do him justice. Seventeen goals and 24 assists and 187 minutes in penalties (PIM) by most standards are pretty good but his main contributions have been his willingness to take on the toughest and best players from the opposing teams – game after game.
Luke has not only earned the respect of the RMC coaching staff and his team-mates. The Merritt, B.C. native and former Vernon Viper from the BCHL has caught the attention of the other 17 OUA coaches and many of the players who had to mix it up with him on the ice for his tremendous two-way "in your face" hockey. "By far the toughest SOB that I had to battle in the OUA" confided a player who preferred that we do not use his name. "Pierce was so tough that when we we were due to play RMC, we had players on our team finding excuses to sit-out."
The gritty forward had the opportunity to play in two West Point games. "I hope that it is a tradition that will be rejuvenated in the near future." He also stated when asked about memories, …" my greatest memories of hockey at RMC was the off ice time spent with some of the greatest bunch of guys I have ever met and probably ever will meet."
As an RETP graduate, Luke Pierce has a few options different than most of his team-mates. "My plan is to return to RMC to do my MBA. As of right now I plan on assisting coach Shell behind the bench as my body needs some time to heal. I look forward to a new challenge and opportunity with the RMC Hockey program."
The 2007-08 Paladins although not making the play-offs for the second straight year had a pretty satisfying season that included 10 wins and two over-time losses good for 22 points over 28 games.
Let's hope a good crop of recruits are waiting to be sworn in and ready to "proudly" wear a Paladin hockey jersey! They will have big skates to fill!