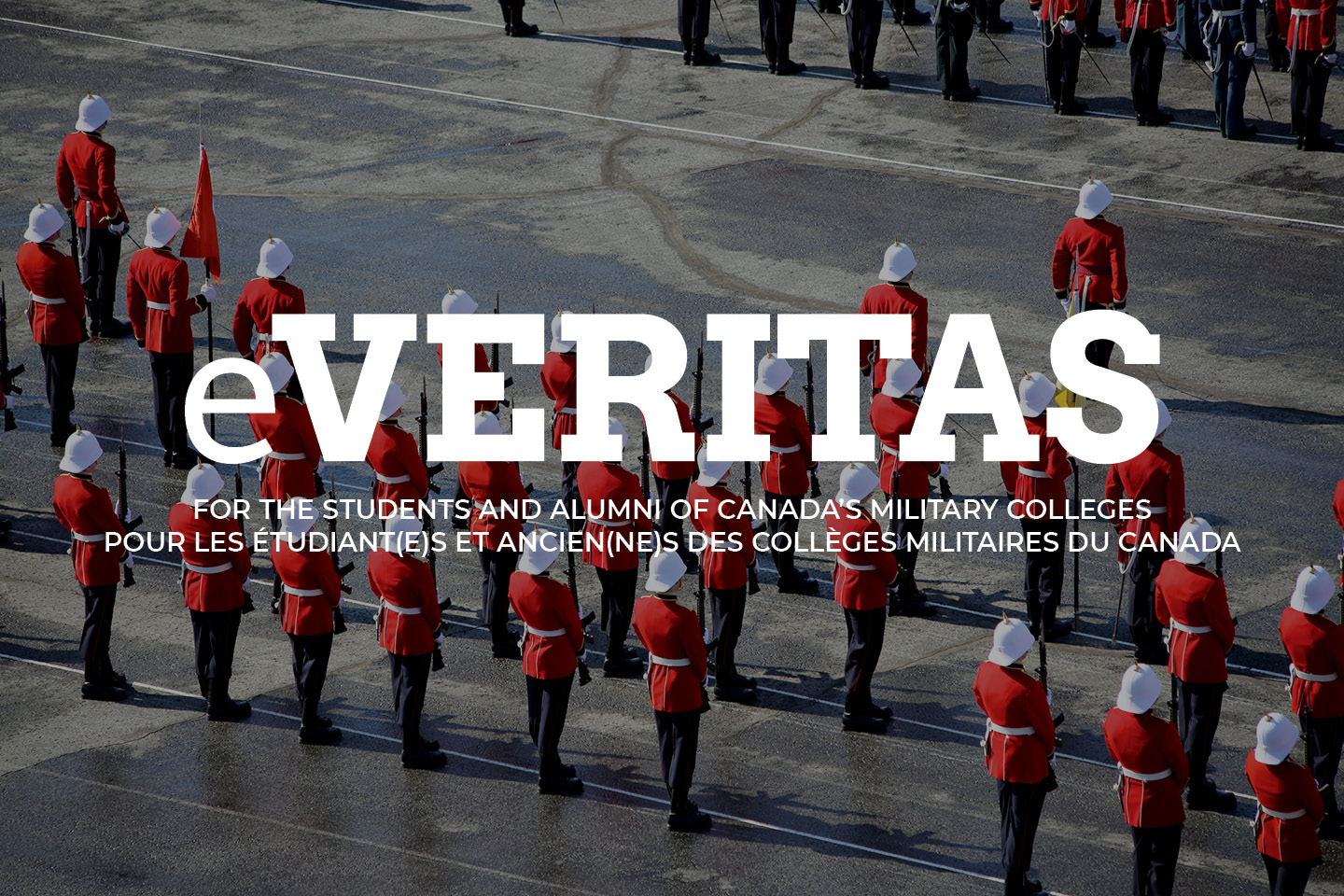 Dick Mohns Credits His Success to the Friendships Forged at RMC
Article by 25366 NCdt (IV) Mike Shewfelt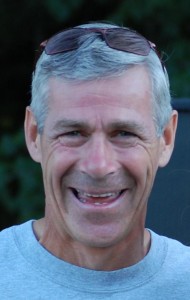 10601 Richard (Dick) Mohns graduated in 1975 after four years at RMC, Kingston. His original intent was to complete his four year commitment and leave the military for a civilian industry career; however, as he says, "I grew to love what I was doing and before I knew it a fabulous 30 year career as an Aerospace Engineer (AERE) had passed!"
His AERE career provided him with great challenge, adventure and an opportunity to live in all parts of Canada and to do two tours outside the country. In the end, he moved thirteen times, with tours in Greenwood NS, Comox BC, St Hubert QC and four tours in Ottawa. He also had the distinct pleasure to serve in Lahr, Germany from 1982-84 and he did a one year tour in Washington, DC attending the National Defence University's Industrial College of the Armed Forces in 1998-99.
In 2002, while serving as a Colonel at the Director of Recruiting, Education, and Training in Ottawa, Mohns left the CF for the civil sector. Since then he has maintained strong contacts with the military, having been involved with several major acquisition programs in the aerospace world. These included the Maritime Helicopter, Chinook Helicopter, and Fixed Wing Search and Rescue programs. In doing so, he has held senior positions with General Dynamics Canada, The Boeing Company, and L-3 Communications. Dick Mohns currently works for Provincial Aerospace Ltd, a "vibrant and dynamic St. John's Newfoundland based company" as Senior Director, Business Development and Government Relations. He resides in Ottawa.
Mohns attributes his success in the industrial world to his time at RMC and the friendships he made there. "I have continued to work with dedicated professionals, many of whom are ex-Military, on large project teams," he said. "I am fortunate to have had the opportunity to smoothly transition into industry and to retain my associations with the Canadian Forces. In many ways, it is again the friendships and associations established throughout my time at RMC and in the military that enables my work in Industry."
"I enjoyed so many tremendous jobs in my career," says Mohns, "but there are a few highlights that do stand out. My years in Lahr Germany with 444 Tactical Helicopter Squadron as the Maintenance and Engineering Officer were memorable both because of the operational nature of the work and because of the spectacular social life we enjoyed. Operationally, the annual six week exercise on the Hohenfels range close to the then East German border was demanding but rewarding. On one occasion we were conducting a night driving exercise on what we discovered were hazardously dry dirt roads. The dust became so thick that we were placed in a "black out" situation. My jeep left the road, hit an open culvert, flipped and dropped about 3 meters into a narrow ditch. What could have been disastrous resulted in nothing more than a slightly damaged jeep and my hurt pride! On the social side, we learned to ski in Austria, Switzerland, Germany and France. We were afforded the opportunity to soak up an amazing amount of European culture including copious quantities of world-class wine! The entire tour in Lahr remains a highlight for myself and my family to this day."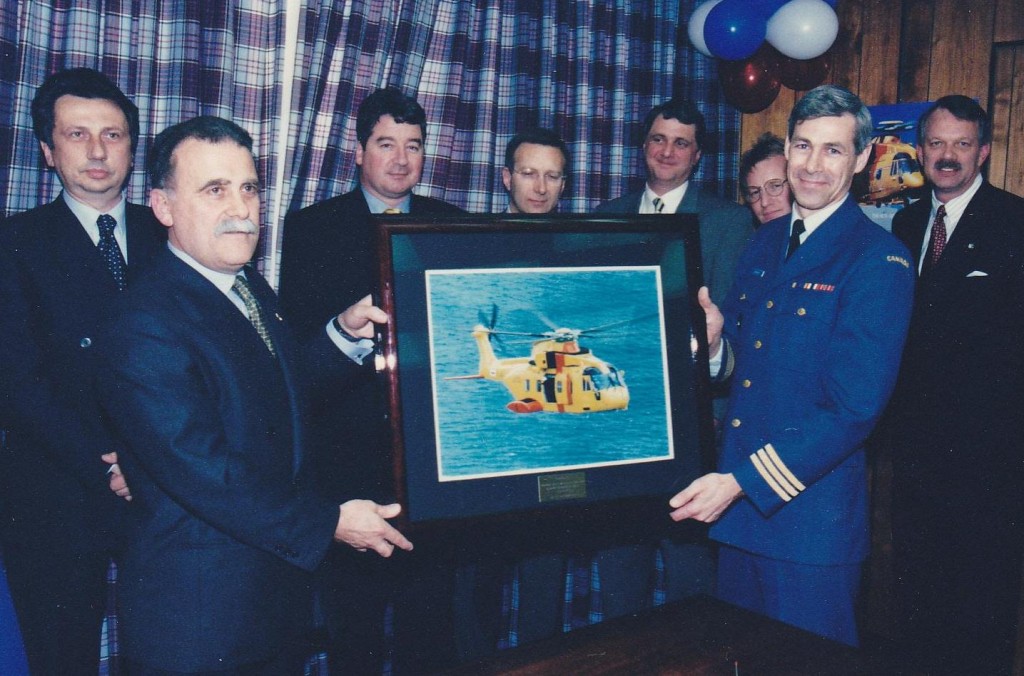 Perhaps his greatest personal accomplishment is his time as Project Manager for the Canadian Search and Rescue Helicopter. Col Mohns' team were successful in designing and leading a Major Crown program to replace the aging Labrador helicopter. The ultimate decision to acquire the EH-101 as Canada's new SAR helicopter was politically unpopular with the government of the day and the politicians purportedly wanted to cancel the decision by finding fault with the acquisition process, says Mohns. However, intense scrutiny by a number of "auditing legal teams" could find no error in his team's process and ultimately the decision stood.
Following his time with the Project he was sent to Washington DC to attend the Industrial College of the Armed Forces. As a more mature and experienced student, Mohns embraced the program and finished as one of the top students, receiving a Master of Science degree as a Distinguished Graduate. "We were the only two Canadians in a course of 300 and to attain this top position remains a highlight for me. There is little question that my education and training in the Military starting with RMC provided the foundation enabling a top result on this prestigious program."
In his last tour in uniform Mohns was honoured to be the Branch Advisor for the Aerospace Engineering profession. "Working with the other Colonels and our Brigadier General, 9805 Dwayne Lucas (Class of '73) was a satisfying opportunity to provide key guidance and direction to enable the continued successful evolution of the profession," he says.
In concert with his rewarding work in uniform, Mohns has also continued to play hockey at a competitive level and has participated in numerous military regional and national championships over the years. "I was lucky enough to have been appointed Captain of most of the Base teams I have played on including the Greenwood Bombers, the Ottawa Falcons, the RCHA/444 Squadron Gunners (in Lahr) and the base teams at Comox and St. Hubert."
For Mohns, this competition has reinforced and/or developed numerous friendships and provided a natural forum for on-going fitness. He continues to play hockey on a team that is all current or ex-military, two of whom played with him on the RMC Redmen, 10161 Marc Ouellet (Class of '74) and 10622 Larry Russel (Class of '75).
Those that might remember him from his RMC days will definitely relate to his exploits in sports, not to his academic performance! As Mohns says, "My acceptance into RMC was aided and abetted by the College's burning desire to stop a painful six-year losing streak to West Point in hockey! I was a reasonable Junior A hockey player playing out of Petawawa/Pembroke and this without question enhanced by acceptance."
Mohns played on the varsity hockey at RMC throughout his four years at the College, and has many memories from those games. "In my first RMC/West Point game in Kingston in 1972 we beat them convincingly 7-4 and I had two goals and three assists; this game has remained a magnificent highlight to this day! I went on to play four enjoyable years of varsity hockey and was the Captain of the team in my fourth year. Like all varsity teams at RMC we struggled with a dearth of talent but always represented ourselves with tenacity and garnered a genuine respect from all opponents. I developed many extraordinary friendships at RMC but none stronger than with my hockey team-mates, many of whom I retain strong friendships with to this day."
Next to the sports, Mohns remembers with fondness the unique dynamic of the daily routine at RMC. "Everything was meant to challenge and as a result successes, even minor ones, ultimately resulted in significant personal satisfaction and growth," he says. "I credit RMC for extracting every bit of possible potential out of me. I was never a strong academic but with the inherent support of staff and friends I was able to graduate without ever having to write a supplementary exam; this for me will always stand out as an extraordinary achievement!"
The other memories that stand out for Mohns are the incredible highs and lows of recruit camp. Most of the "highs," he says, came from having a great squadron and a winning chemistry that led to their winning most competitions. However, that is not what stands out the most for Mohns. For him, what remains indelibly etched in his mind are the "character building hours of very long, challenging days, being regularly "chewed-out" for the first time in my life, and the countless hours reflecting on what the "bleep" I was doing there."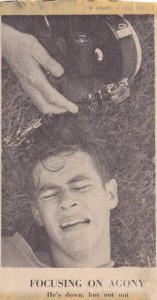 "Recruit camp culminated with the infamous obstacle course which our Squadron won," he says. "At that time, it was also an individual race in which I ended up coming second, another achievement that I reflect upon with pride. Anecdotally, there was an external movement to pressure RMC to cease the "barbaric practice" of this obstacle course and on the front page of the Kingston Whig Standard the next day was a picture of me writhing in pain having just collapsed over the finishing line! What they didn't appreciate was the unmatched feeling of accomplishment I felt. My mother kept that picture in a scrap book and presented it to me years later. I was also particularly proud of graduating with "four bars" as the Cadet Wing Recreation Officer; recreation and socialization were definitely my forte! Again, I remain close friends with many of my fellow graduates that lived in Cadet HQ on the top floor of Fort Lasalle."
For Mohns, other events that elicit a smile upon reflection were the annual snowball fight on the parade square following the first snowfall (it was the College versus the Stone Frigate), as well the orchestrated dances at the cadet mess to match up lonely cadets with the girls from Queens and Hotel Dieu. "Many a lasting relationship can trace its origin to one of these dances," says Mohns.
Not surprisingly, the staff he most remembers includes his hockey coach, MWO Tom Walton and those profs that were strong supporters of the varsity team.
As for life today, Mohns says, "My wife and I have been fortunate to acquire a magnificent piece of land on the Ottawa River near Orleans and in 2007 we built our dream home. There has been and hopefully will continue to be a regular stream of ex-Cadets through the doors to enjoy the surroundings with us… life is good!"