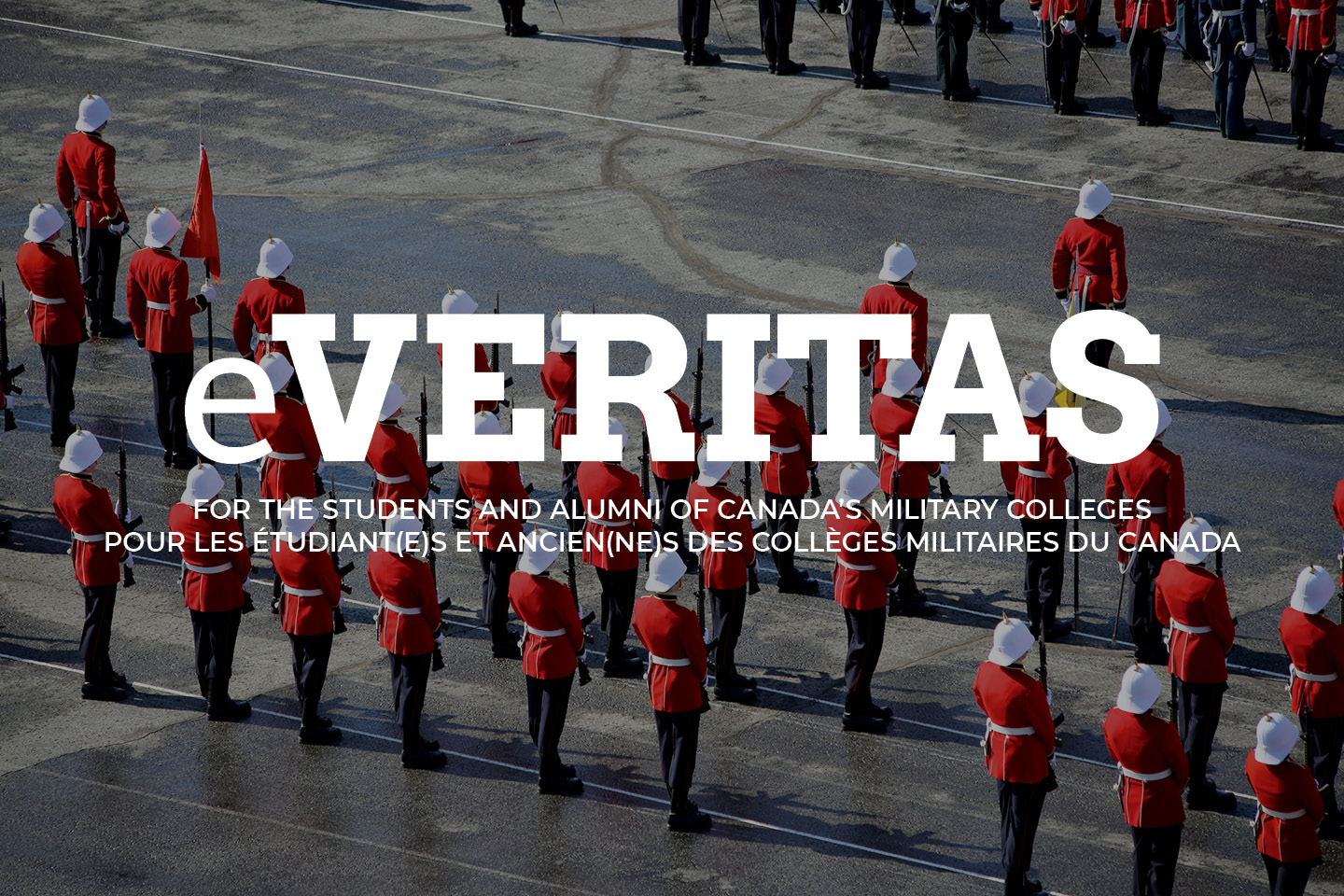 Dr. Nicholas Vlachopoulos – The Life Lessons Start Here…
Article by 24992 OCdt (IV) Eric Robb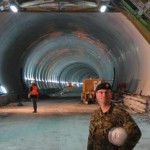 Dr. Vlachopoulos (19930), or Dr "V' (or formally, Major "V") as we commonly refer to him, has really made an impact on our Civil Engineering Degree program. By 'setting the tone' as we began our real civil engineering degrees at the end of second year, most students in the department were immediately introduced to the high standard of engineering writing, thinking, constantly learning. We still cannot figure out how and why the heck Least Squares Analysis works in Geomatics, however, this cannot be attributed to his lack of trying, and it's probably more of our lack of understanding… he is a master of waving his wand!
The first thing that struck me about this professor is how much he really and genuinely cares about his students. He is extremely demanding but balances this with humanity and constant wake up calls. I remember the discussions in (and out of) class that had to do with professional development, education, learning, degree programs, and careers. It was great to have a prof that listened and related to the students and also took the time to share his thoughts and experiences with us. He always told us to invest in ourselves, to invest in our education and to make education a life-long learning process. We learned, in time, that he was also a share-holder in this concept as he would always be willing to help out any student in need.
The next thing that really made an impact on me is just how diverse and involved he is on so many fronts. He was still in the military when he last taught our class and I was wondering how he was able to be in uniform (i.e. deploy to Bosnia, Afghanistan etc.) and also be able to be involved in so many research programs (Tunnel Engineering, RMC Green Team etc.) and also obtain a PhD. Commonly referred by the Civil Engineers as 'the busiest man in Canada,' Maj. V revolves his life around a very minimum 3 undergrad thesis design's, 2 Masters thesis, a couple Ph.D papers, heading the RMC Green team, teaching numerous classes at both RMC and Queens, writing documents for secret geotechnical societies around the world – all while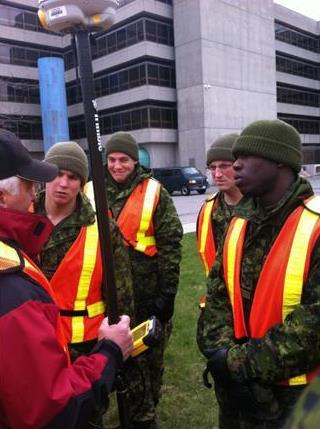 managing to raise a family, manage his career, offer design guidance to struggling undergrads, and give life lessons in class. Not to mention, he is still trying to improve his skills on the rink so he can score some goals in the next Civ Eng Hockey tournament. He brought all of this experience into the classroom and augmented his lectures with real-life examples drawn from his vast experience. He always mentioned to us that, "the military may seem like a very constrictive organization but nothing could be further from the truth". He stated that he was appreciative of the support he received from all of his superiors and it was only a matter of how passionate and pro-active one wanted to be in order to take their career in a certain direction. Seeing Dr. V's drive and motivation to never stop is inspirational to the students as we go through our degree.
Having Dr. V as a mentor has really helped us develop our own engineering work ethic, logic, and problem solving skills. The importance of looking at problems from every angle, taking all of the constraints and limitations into account, and solving the right problem effectively and to the engineering standard has been a lesson I will always remember. We have worked long days in a remote areas under poor weather conditions but morale was high and the support we received was tremendous. We saw how the skills we learned in class were now transitioned into a practical use.
I believe that having professors such as Dr. V in front of the classroom is what RMC is all about. We should have more such role models that inspire us to do our best, humble us enough to expand our potential and encourage us to succeed. He has been nominated for the Class of 1965 Teaching Award multiple times and rightfully so. It's unbelievable he has not won that award as of yet, perhaps our department is too small to influence such decisions.
As I prepare to graduate from RMC with a Civil Engineering Degree in May, I cannot help but reflect on the past 4 years and the result of the investment into my own education. There have been many positive things that I have gained from my academic program and my professors have been a large part of that. I know that I will always have the support of professors such as Dr. V. and would like to thank him for all of the lessons learned and for the genuine support and mentorship he has provided. As Dr. V says, 'It's Aaaaall Good'!