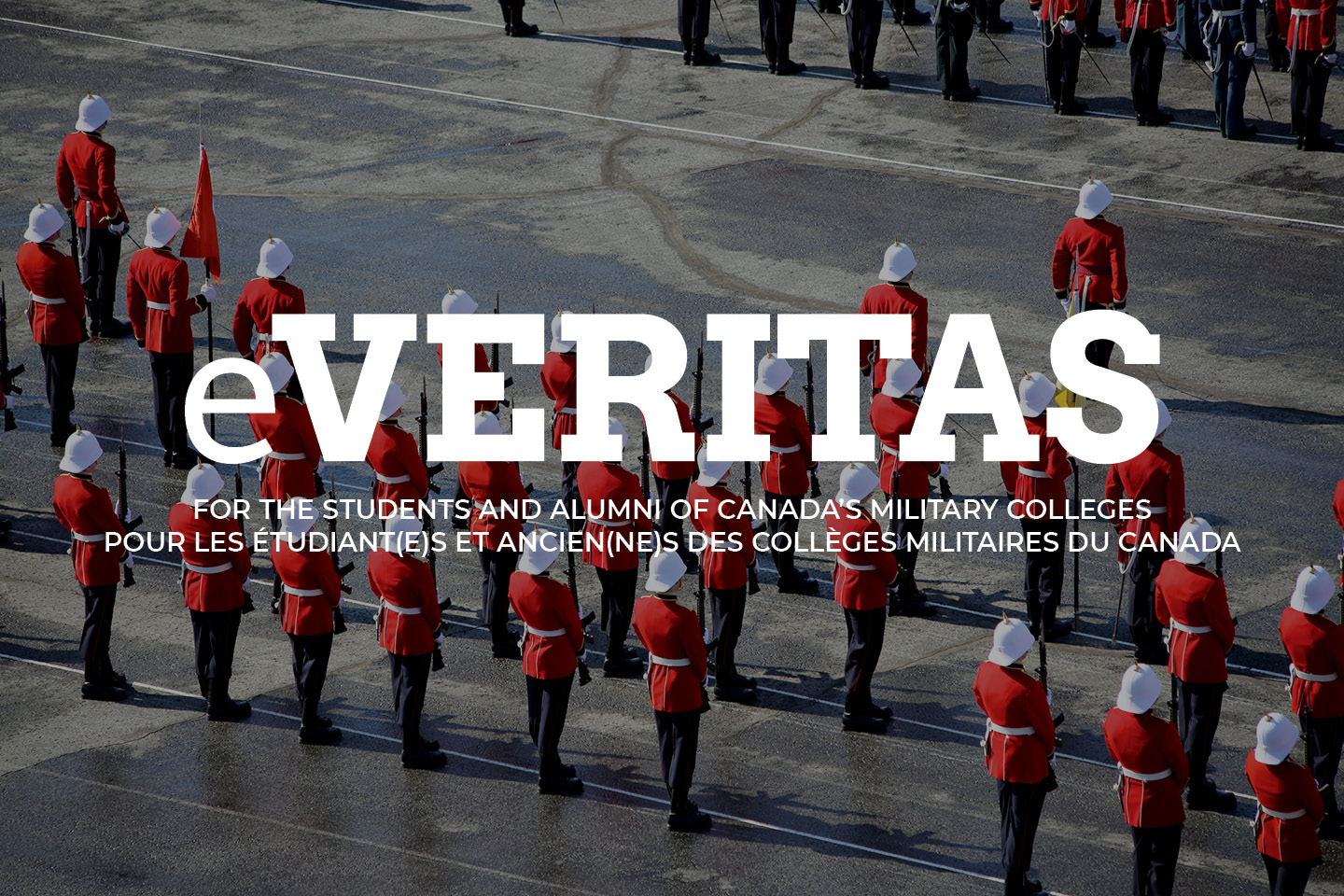 xxxx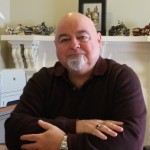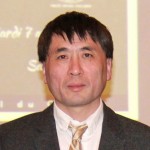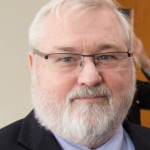 xxxx
***
Dr Allister MacIntyre to IMTA  Board of Directors

Dr. Xiaohua Wu, Elected Fellow of the American Physical Society

Dr. Lawrence McDonough retires with 43 years of dedicated service
MORE…
Dr Allister MacIntyre to IMTA  Board of Directors
From various sources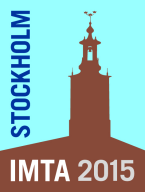 At the 57th annual gathering of the International Military Testing Association (IMTA) in Stockholm, Sweden (21 – 25 Sep 2015), IMTA's Steering Group Committee elected Dr. Allister MacIntyre to its Board of Directors as the Association's Director of Communications. Dr. MacIntyre is a professor in RMCC's Military Psychology and Leadership Department.
Dr Harry Kowal obviously pleased with election results: "I would view this position with IMTA as a wonderful opportunity for Dr. MacIntyre and for RMCC to provide valuable service on an international level and help facilitate research links within the IMTA community."
IMTA, as an organization, evolved from what was originally a uniquely US initiative
called the Military Testing Association (MTA). Through the years additional countries joined, starting with Canada, and the word "International" was finally added in 1993. At this year's conference in Sweden, delegates representing 33 countries were in attendance. As stated in the association's web page, IMTA is viewed as "a significant venue for discussing testing, occupational analysis, training technology, human factors, leadership, manpower trends, and organizational behavior."
IMTA previously honoured Dr. MacIntyre in 2011 by selecting him as that year's recipient of the esteemed Harry Greer Award. This award, named after Capt. Harry H. Greer, USN, the organization's founder, recognizes those who signify "long-standing exceptional work contributing to the purpose and aims of the International Military Testing Association." Dr. MacIntyre is the fourth Canadian to receive this award since it was first granted in 1962.
***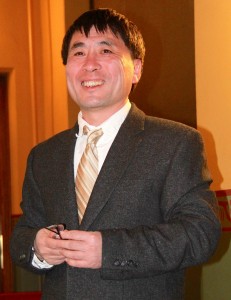 I take great pleasure in passing along some excellent news regarding our Canada Research Chair, Dr. Xiaohua Wu, who has been elected Fellow of the American Physical Society. This is a prestigious institution for Fluid Mechanics researchers, among other important disciplines. The Citation reads :
"For pioneering direct numerical simulations of pipe and boundary layer flows, from a laminar state, through transition, to a fully-developed turbulent state; and for generating striking and insightful visualizations."
Il me fait grand plaisir de transmettre d'excellentes nouvelles de notre Chaire de recherche du Canada, Pr. Xiaohua Wu, récemment élu Membre de la Société « American Physical Society ». Cette institution prestigieuse pour des chercheurs de la mécanique des fluides, parmi autres disciplines. La citation est ci-haut, en anglais de l'annonce originale.
Félicitations Xiaohua, de vos collègues.
Billy Allan –Head – Mech & Aero Eng
***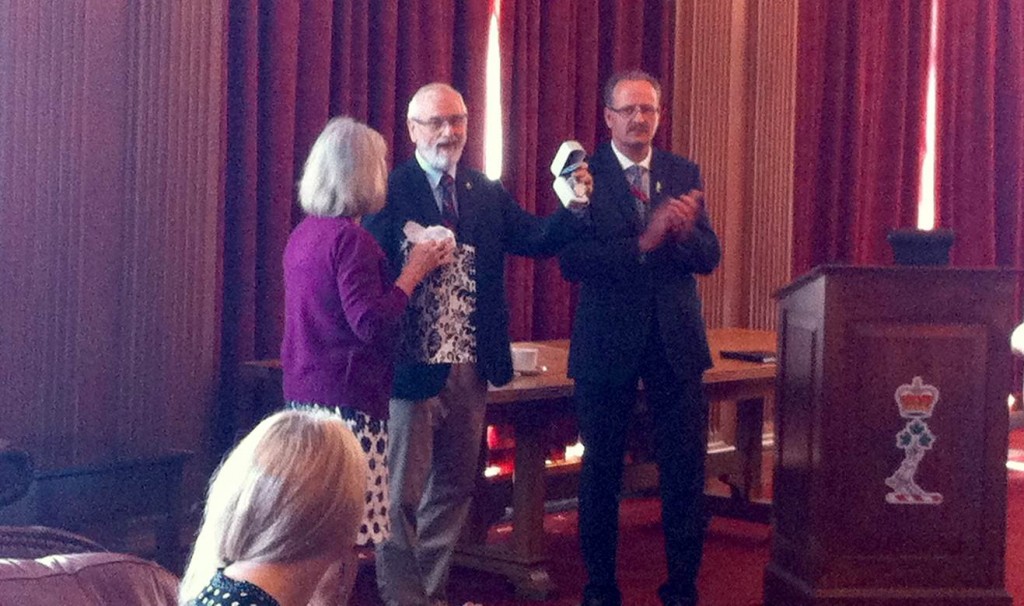 Dr. Lawrence McDonough retires with 43 years of dedicated service
From various sources
9144 Lawrence McDonough is a graduate of the RMC Class of 1972, where he received a B.A. in Honours Economics and Commerce; notably he started his career (1967) as an Officer Cadet at Collège militaire royal de Saint-Jean. After undergrad, he went on to graduate studies at Queen's where he completed a Master's Degree in 1976 and in PhD in 1980.
A few of his notable recent accomplishments include being Treasurer and then President for the Faculty Association. He has been Head of the Department of Politics and Economics, the Director of Learning and Innovation at the Canadian Defence Academy and finally served in an outstanding fashion as Dean of Arts for the last 4 years.
RMCC principal, Dr Kowal: "Lawrence, I would like to offer you my heartfelt congratulations on your well-deserved retirement. Your commitment to teaching, research and service has been nothing less than exemplary through your 43 years of dedicated service. And from what you have accomplished, you have had quite an amazing career my friend, filled with countless experiences nationally and internationally that you will undoubtedly remember for a lifetime. I want to personally thank you for all your tremendous contributions as Dean."
Dr Kowal also on behalf of the commandant, BGen Sean Friday, presented Lawrence with a Commandant's Commendation. The commandant had planned to be there himself but was involved with a last minute and unexpected commitment.
What others had to say:
Jim Kenny – Department Head History
"As a Department Head I got to know Lawrence very well over the past few years and I was always impressed by his dedication and passion for the Arts Faculty and RMC. He cared deeply about this place. I am sure that as Dean he sometimes thought that much of his hard work was hidden but I want him to know that we noticed. We recognized the long hours he worked and the way he fought behind the scenes for faculty members and students. We understood that as Dean of Arts he was responsible for one of the largest and most wide-ranging portfolios in the College (including CFC, the Writing Centre, the Language Centre, ALOY, interdisciplinary programmes at the undergraduate and graduate level, and six very independent and strong-willed departments). Thank you for herding the cats. We appreciated how he supported initiatives that benefitted the broader College community (such as the Writing Centre and the Artist-in-Residence programme) and how he sometimes dipped into his pocket to host faculty coffee breaks to encourage collegiality. Finally, we also recognize that he served as Dean during a very difficult time and that challenges such as Workforce Adjustment weighed heavily on. On behalf of all of the members of the Faculty of Arts it my great pleasure to thank Lawrence for all he has given to us and the College and to wish him and Cheryl all the best in this next chapter of their life."
**
James S. Denford – Associate Professor and Head, Management & Economics Department
"Around the Dean's table, we had quite a range of independent Department Heads each charged with their own mandates, who would proudly and vigorously defend their departments and programs. As Dean, Lawrence had to remain above all that and make decisions that were best for the Faculty of Arts as a whole. He encouraged discussion and debate, but at the end of the day he would make his decision, always explaining it in terms of what was best for the Faculty and the College. In maintaining this sense of balance and openness, he was a great mentor, example and friend for each of the Department Heads who had the privilege to work for him."