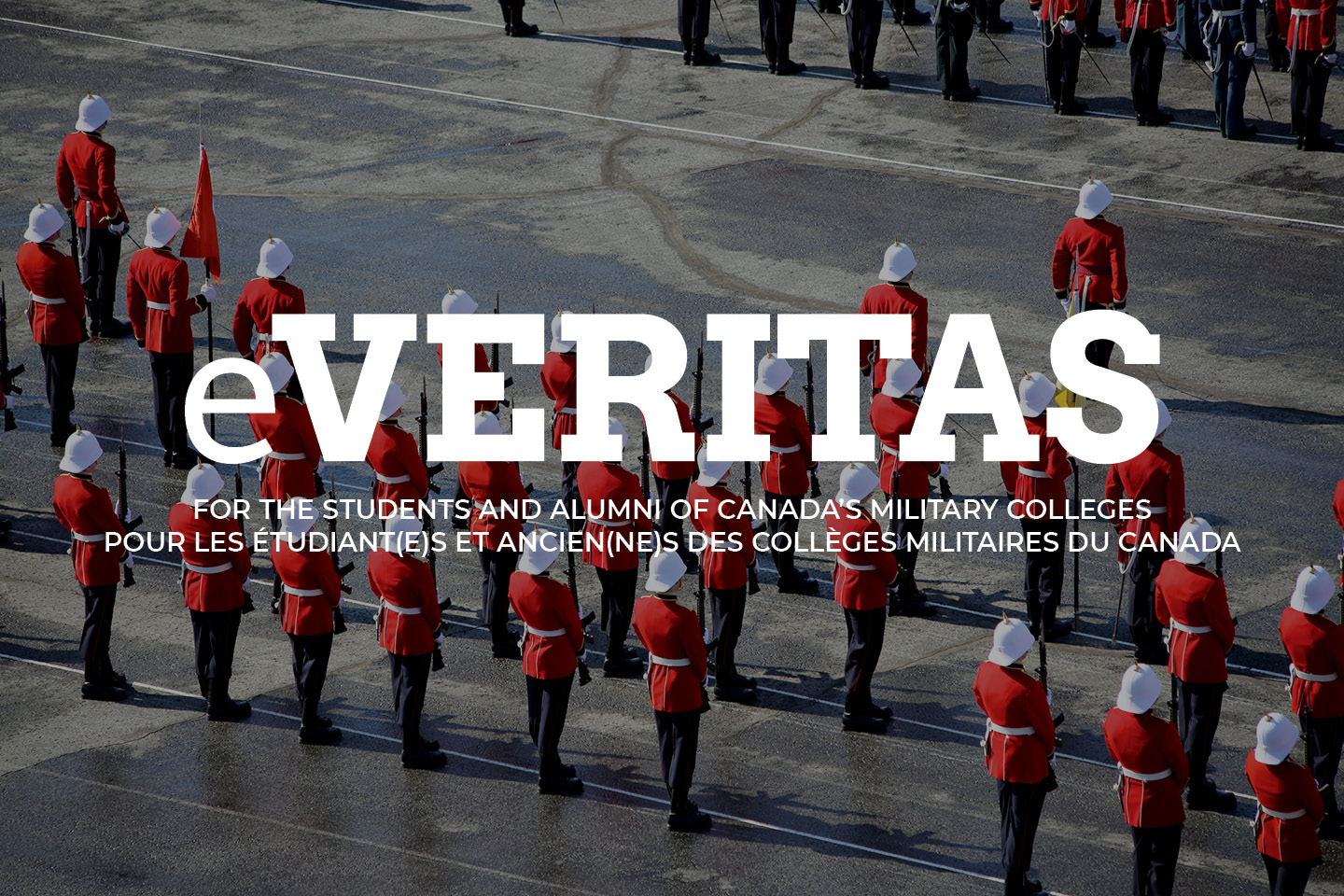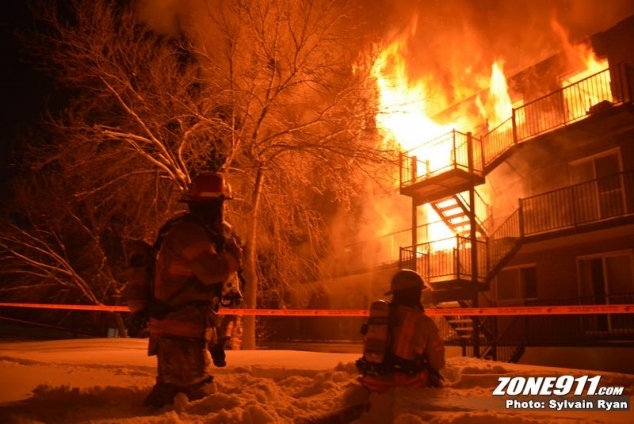 Family of II Year RMCC Cadet lose all family possessions
In the early hours of March 16, 2015, an apartment complex in the St-Léonard region of Quebec caught fire, damaging 30 homes beyond repair. Thankfully, no one was fatally injured; however, many families lost their homes and belongings to this terrible accident.
MORE
One family in particular, the Muxart-Hungs, lost the entirety of their homestead without having home insurance to help them with their recovery.
27025 OCdt Jorge Muxart-Hung is a second year Officer Cadet at RMC, and his brother Jose was recently promoted to the rank of Corporal after completing training in Borden, ON. The two men had left the majority of their belongings in their St-Léonard home, and were shocked to learn that they had lost them all in the fire. Unfortunately, there are few relief programs in the Canadian Armed Forces that assist with this specific type of situation.
Thus, RMC has decided to run its own fundraising initiative, with the goal of raising $5000 to help the Muxart-Hung family replace some of their lost belongings. This goal is highly-attainable, especially considering that $1, 500 has already been raised through the online campaign over a few short days. The campaign will run until April 17th, in order to ensure that the family recieves the relief funds as soon as possible.
If you would like to reach out and help this service family, please visit http://www.gofundme.com/muxart-hung to make an online donation, or contact LCdr Catherine MacKinnon at Catherine.mackinnon@forces.gc.ca. All proceeds are going directly to the Muxart-Hung family, and any donation amount is welcome and deeply appreciated.
Thank you,
OCdt Victoria Evans, 26367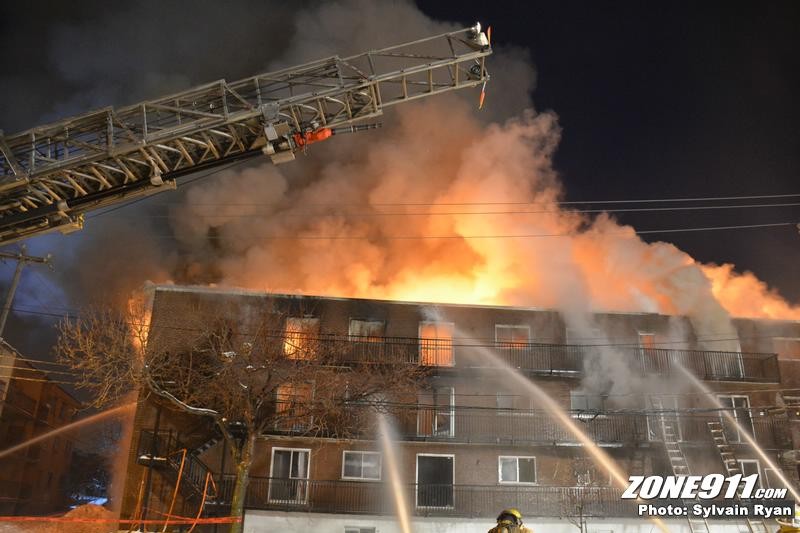 Dans les premières heures du 16 mars 2015 un complexe d'appartements dans la région de St-Léonard du Québec a pris feu, endommageant 30 domiciles au-delà de la réparation. Heureusement, personne n'a été mortellement blessé; cependant, de nombreuses familles ont perdu leurs maisons et leurs biens dans ce terrible accident. Une famille en particulier, la famille Muxart-Hung, a perdu la totalité de leur domicile et sont sans assurance habitation pour les aider dans leur rétablissement.
27025 L'élof Jorge Muxart-Hung est élève-officier en son deuxième année au CMRC, et son frère, José, a récemment été promu au grade de caporal après la formation à Borden, ON. Les deux hommes avaient laissé la majorité de leurs biens à leur maison à St-Léonard, et ont été choqués d'apprendre qu'ils les avaient tout perdu dans l'incendie. Malheureusement, il ya peu de programmes de secours dans les Forces armées canadiennes qui aident à ce type particulier de situation.
Ainsi, le CMR a décidé de lancer sa propre initiative de collecte de fonds, avec l'objectif de recueillir $ 5000 pour aider la famille Muxart-Hung à remplacer une partie de leurs biens perdus. Cet objectif est très réalisable, d'autant plus que $ 1,500 ont déjà été soulevés par la campagne en ligne en seulement quelques jours. La campagne se déroulera jusqu'au 17 avril, afin d'assurer que la famille reçoive ces fonds de secours aussitôt que possible.
Si vous souhaitez rejoindre et aider cette famille de service, veuillez s'il vous plaît visiter
http://www.gofundme.com/muxart-hung pour faire un don en ligne, ou contactez le Capc Catherine MacKinnon à Catherine.mackinnon@forces.gc.ca. Tous les bénéfices iront directement à la famille Muxart-Hung, et tout montant de don est le bienvenu et profondément apprécié.
Merci,
Élof Victoria Evans, 26367