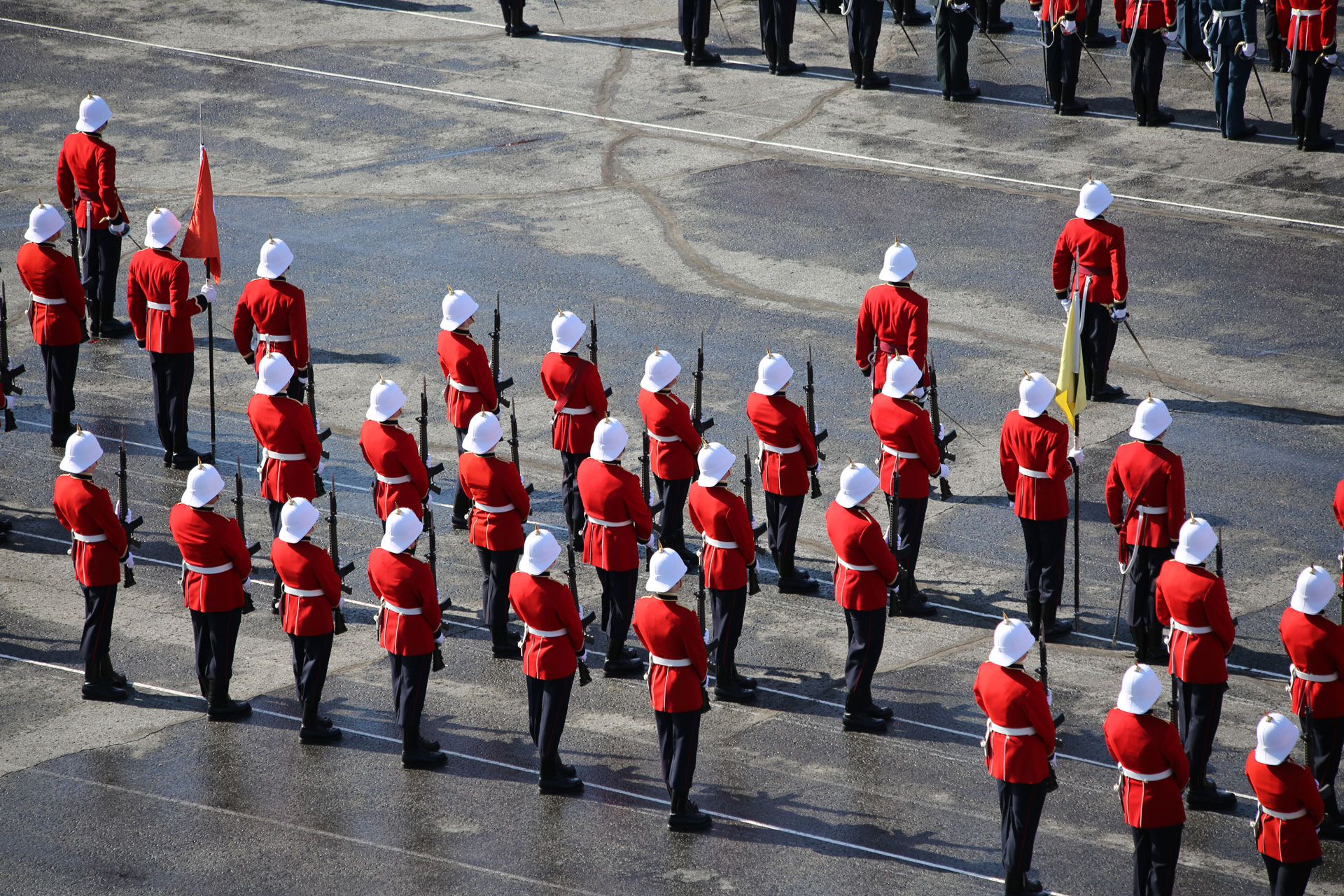 1949
After many years of misery through the depression and World War 11 postwar prosperity is starting to get underway with companies now able to supply the cars, Televisions and the other goods demanded in a consumer society.
A new type of TV programme appeared we now call Soap Operas ( the name came from the fact many soap manufacturers sponsored the shows to catch the stay at home mum with advertising ) .
China became a communist country and Russia had the Nuclear Bomb which increased the tension between East and West (The Cold War).
Meanwhile, Royal Military College of Canada which had been reopened for cadets a year earlier was welcoming another new class. Dr. George Francis Gillman Stanley well known in academic circles as a prominent historian and author also arrived to teach.  Later (1965) he became better known as the designer of the Canadian flag.
With the kind permission of 3069 WA (Bill) McColl who kept a pretty comprehensive diary during his 4 years at the college we will present extracts from his diary as closely as possible to the same time-frame as in 1949.
This is the first installment.
Depending on feedback, we may run this for a few weeks, months, or even for four years. It will depend on comments from you the readers of e-Veritas. Let us know as we journey back 62 years.
Diary of 3069 W. A. McColl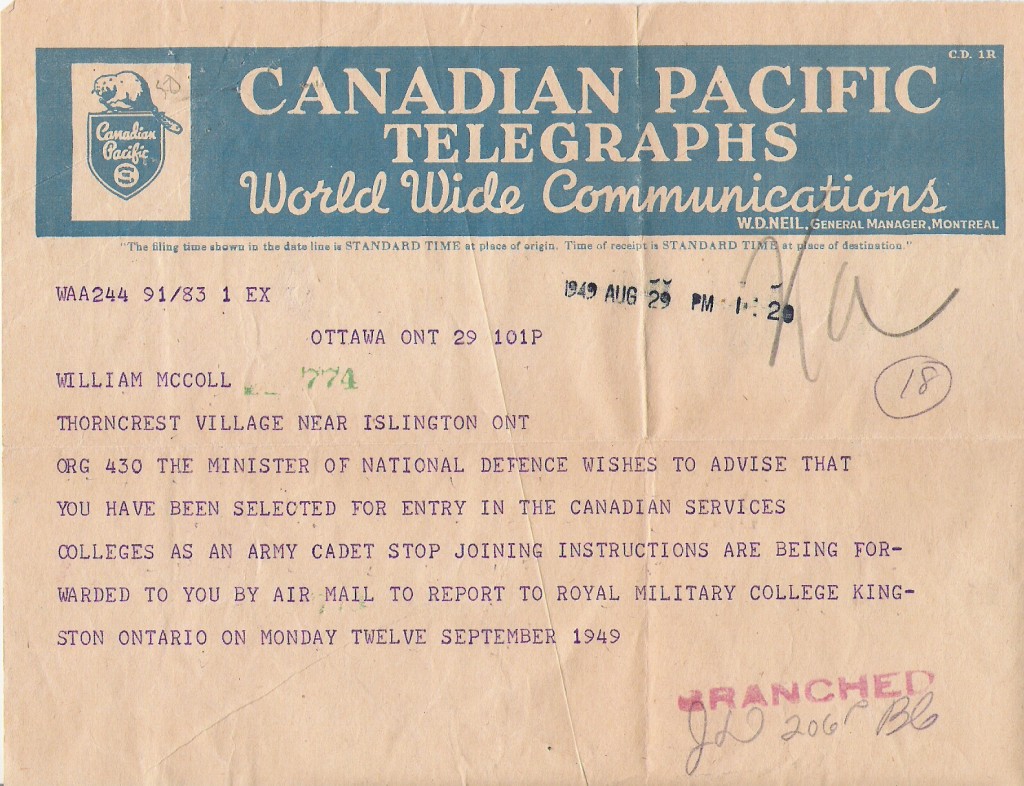 My Recruit Year at RMC 1949:
Introduction:
I spent the first three years of high school in Kirkland Lake where we had an active cadet corps. It included a ski patrol with white clothes and Cooey 22's. Then my family moved to Toronto and I finished high school at Runneymede Collegiate.
I really had no idea about what I wanted to do. My application to U of T in the School of Architecture was accepted. I applied to RMC and went through the medicals and interviews ok, and when I was accepted it sounded a lot more exciting – so off I went to Kingston. As a reserve entry cadet it was significant that the summer's pay could get me through the following year. My Dad in those days would have had a hard time helping me financially.
I had a few contemporaries at the U of T and Queen's. We called Queen's "Windbreaker U" and we felt a little sorry for them because they were a pretty scruffy lot. What they did have, though were girls and the Doulgas Library became a great place to go and do "research."
My first two years sorted out a lot of things for me. I wouldn't have been much of an architect or an engineer. Summer training at Shilo was great but I didn't relish living there. Ernie Myers taught accounting and encouraged a number of us to take the chartered accountants training (McPherson, Dillon, Bigelow, Kormylo, McColl, Morris, all became CA's).
Week 1
Sept. 12 – 1949: Arrived here at 2:00 o'clock and got established in a dorm with these other fellows – Andy Crall, Jean Tetreault and Bob Fraleigh. We got a big pile of clothes and learned how to make up our beds. Recognize some of the fellows who I met at Chorley Park. There was a meeting of our squadrons tonight and Lieutenant Shaw introduced us to our routine. "You'll be told; It'll be posted"
Sept. 13 – 1949: Today we packed away our civies in the trunk room. Lots of drill from RSM Coggins, a little fellow with a terrific voice. Meals seem to be OK, the service is excellent. Swimming test – agh.
Sept. 15 – 1949: Today we got a lot of our textbooks. They make an imposing array.
Sept. 16 – 1949: The second year cadets got back today. Bud White is our room senior. We had a regatta practice today for the Governor General's visit. PT tests, pushups, situps, oh are we stiff.
Sept. 18 – 1949: Sunday! A day of rest. We slept in 'till 0745 and had a small dinner. There was a Pop Concert in the periodical room – it was very good.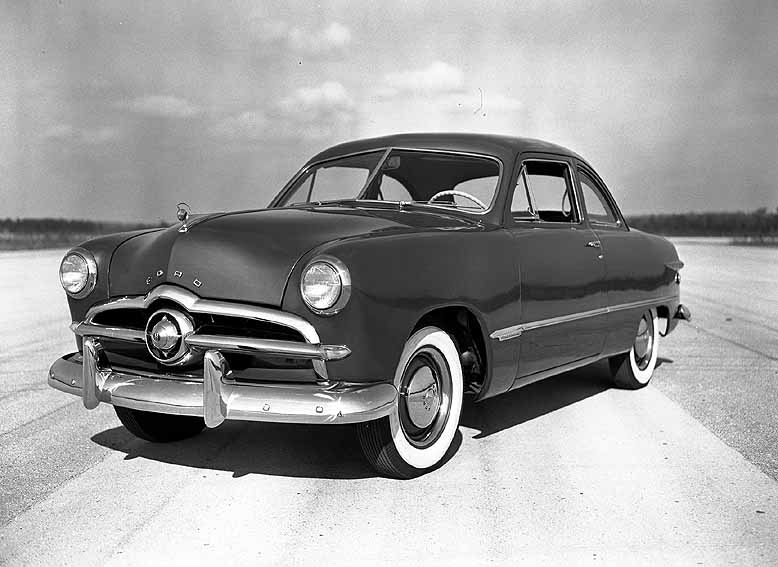 A glimpse of what was going on in Canada and around the World during 1949:
Population of Canada 13.5 million (approx);
Newfoundland becomes Canada's 10th province;
Prime Minister, Louis Saint Laurent's Liberals win a fourth consecutive majority;
8276 Marc Garneau, astronaut, engineer and politician born February 23;
Twelve nations sign the North Atlantic Treaty establishing NATO (Apr. 4);
George Orwell's book Nineteen Eighty-Four is published.
Major World Political Leaders – 1949
Australia Prime Minister Ben Chifley Till 19 December
Australia Prime Minister Sir Robert Menzies From 19 December
Brazil President Gaspar Dutra
Canada Prime Minister Louis St. Laurent
China Chairman of the People's Republic of China Mao Zedong
France President Vincent Auriol
Germany Chancellor Konrad Adenauer From 15 September
India Prime Minister Jawahar Lal Nehru
Italy Prime Minister Alcide De Gasperi
Japan Prime Minister Shigeru Yoshida
Mexico President Miguel Alemán Valdés
Russia / Soviet Union – Chairman of the Council of People's Commissars Joseph Stalin
South Africa Prime Minister Daniel François Malan
United States President Harry S. Truman
United Kingdom Prime Minister Clement Attlee