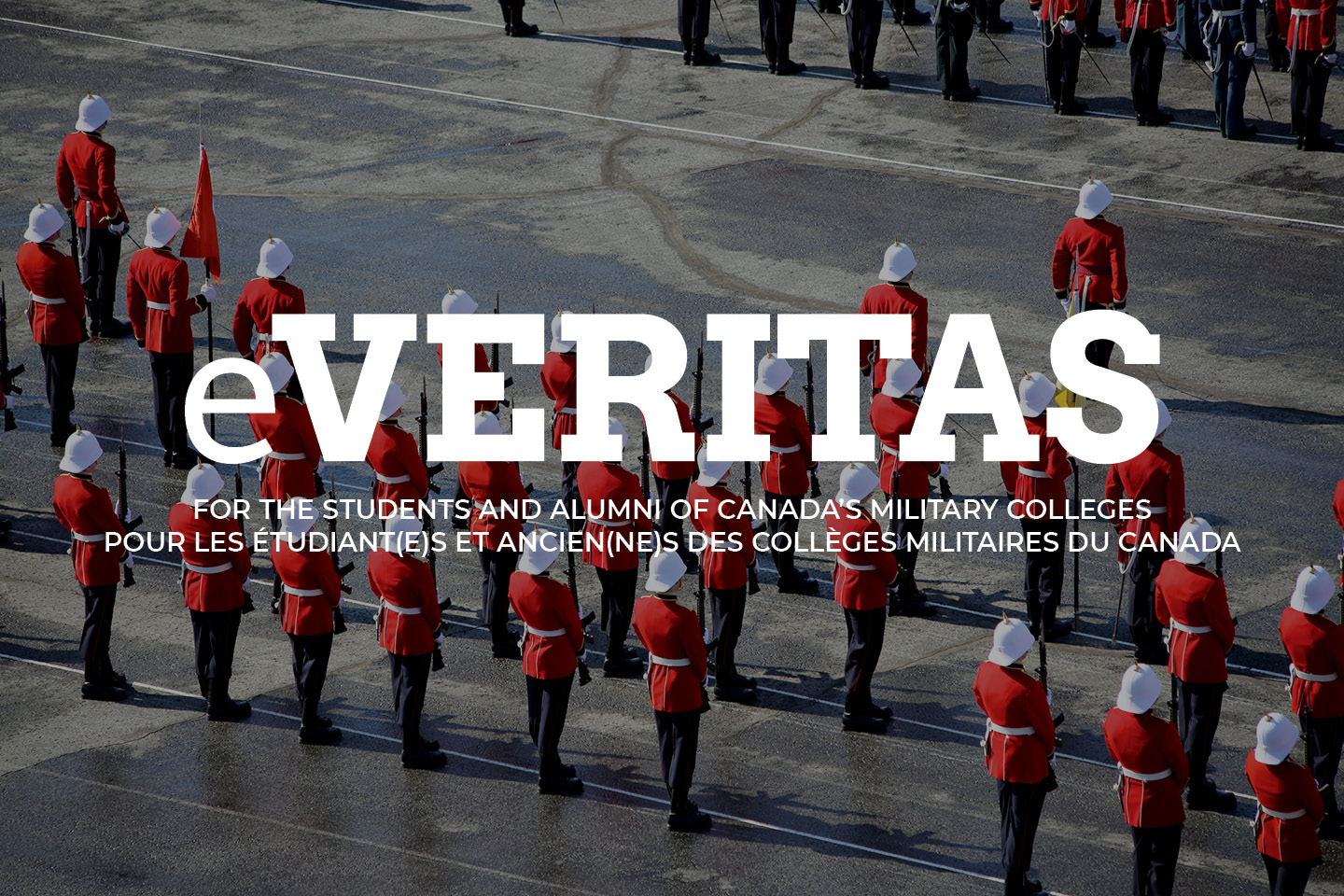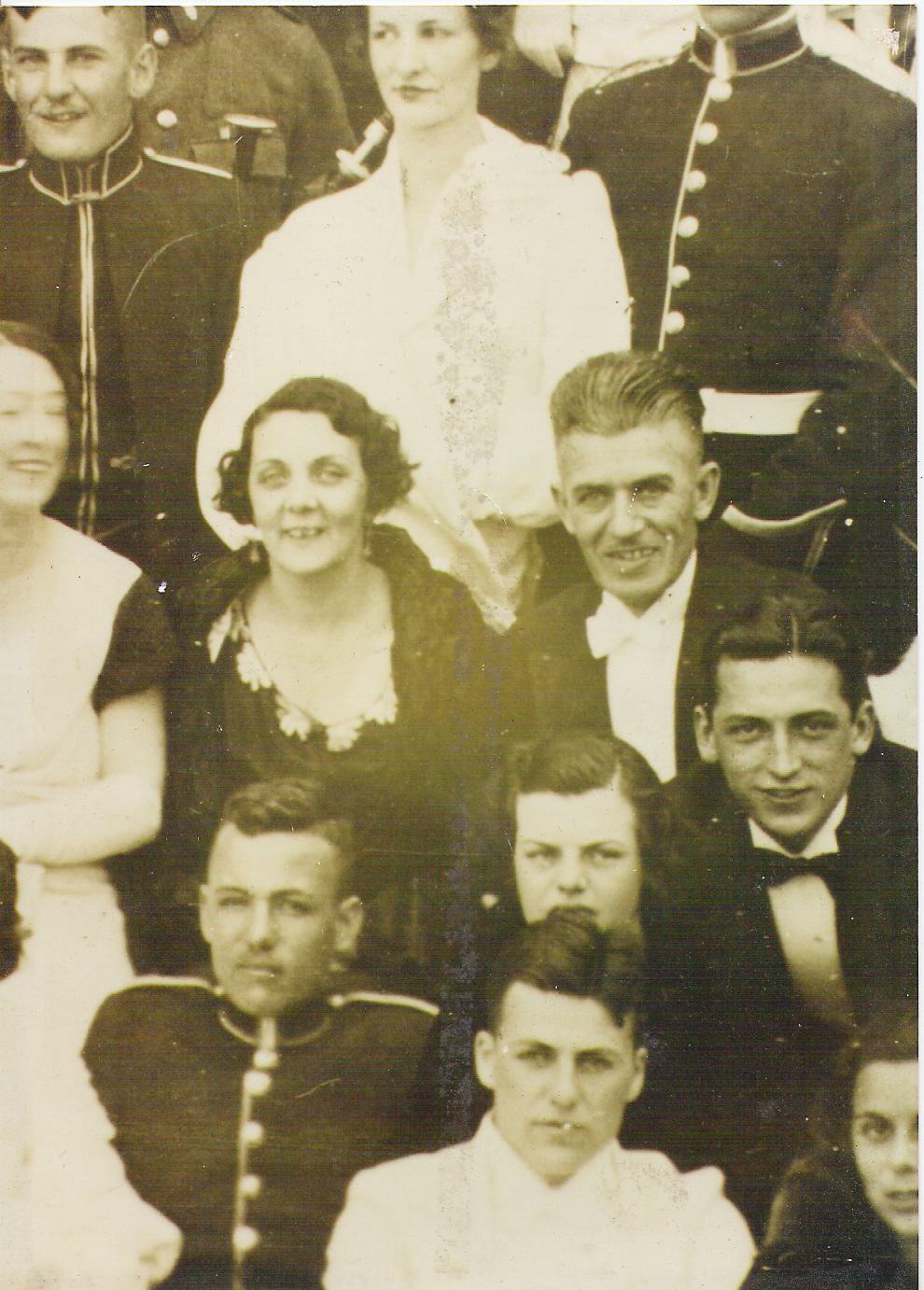 "We are the gentlemen cadets of RMC
We have sworn to love and serve Her Majesty…"
So opens the famous RMC march, Precision – composed by my maternal grandmother, Denise Chabot. I spent a rainy, grey Easter Monday this year curled up on the couch, my cat on my lap, re-reading her fascinating memoirs, written in 1967, the year before her death. Both RMC and music were central to her life in Kingston. I am her namesake. My grandmother was born in 1898 in Lauzon, across the river from Quebec City and lived in that area until 1925 when her husband, my grandfather, Charles Chabot responded to an advertisement placed by RMC for the Head of their French Department. He was the first French Canadian ever appointed to the staff. His decision to accept the position and move to Ontario radically changed the course of our family's history. After so many generations in Quebec, their children grew up in Kingston and all married Anglophones. Sixty four years after they moved here, I took up residence in Kingston. I am thankful that my grandmother took the time to commit her memories to paper. Her memoirs have afforded me a glimpse into the past. My life as a self-supporting single parent of one child is certainly in sharp contrast to her life as the wife of a professor raising six children during the Depression and war time era.
(Click for larger view)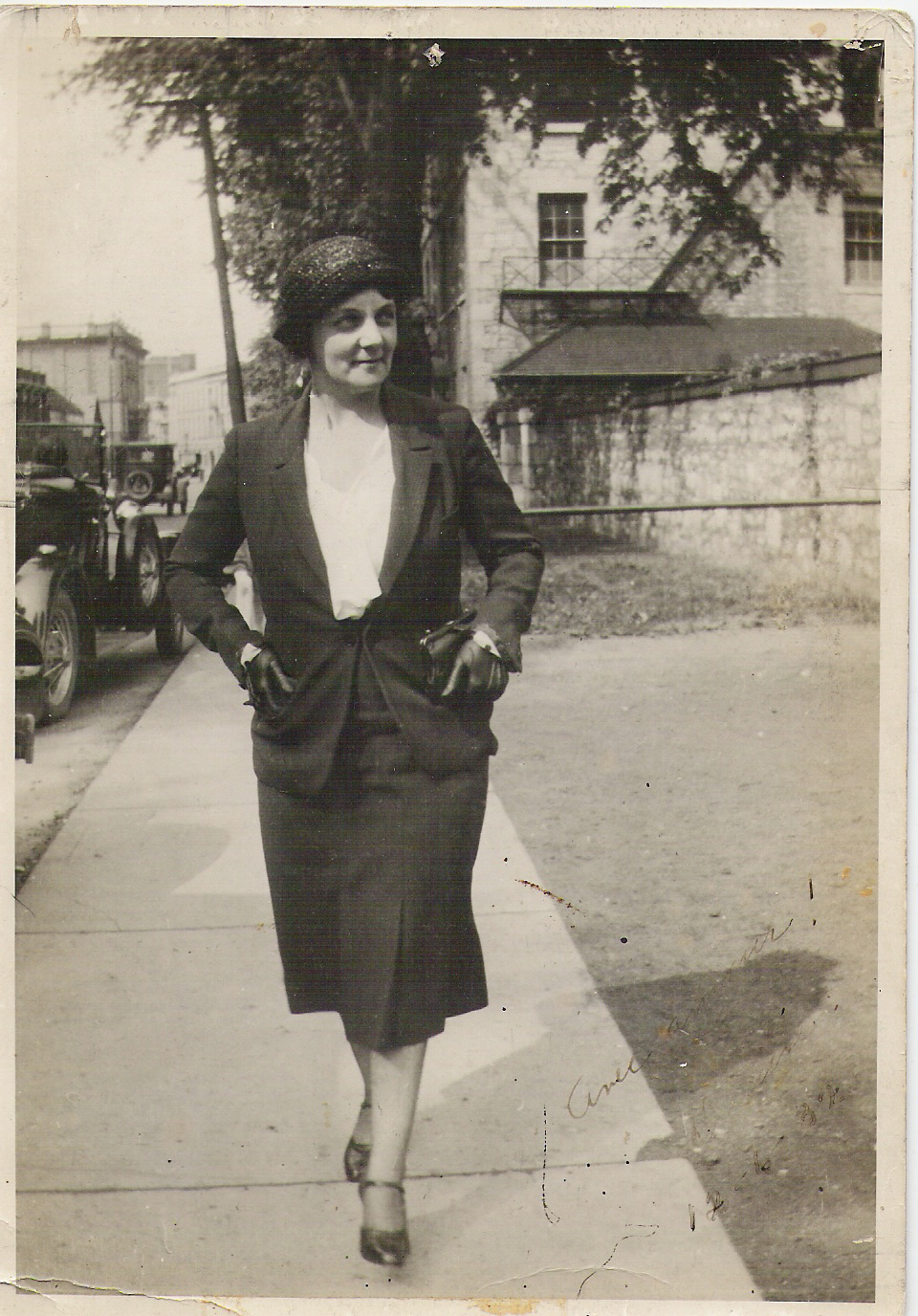 Denise was devastated when her husband informed her that they were moving to this "unknown and probably unfriendly country" called Ontario. She spoke very little English, and had never been outside Quebec. They moved with their five children…but not before two of her sons, ages 5 and 4 had received their First Communion, just in case there were no Catholic churches there! They were to spend nearly forty years in Kingston and became respected members of the community. In fact when my grandfather accepted a position at the new College Militaire Royale in St. Jean, Quebec in 1954, the Whig Standard published an editorial in their honour.
When my mother and her five brothers were growing up in Kingston there were very few French speaking families in town. Their mother was known as 'the little French woman with all those kids'. She retorted "My name is Madame Chabot." One of her son's friends was known to ask "How is your mother, the Madame?"! Their parents insisted that only French be spoken at home as they realized their children would lose the language otherwise. My daughter on the other hand has had the privilege of attending French elementary schools, and is now in Immersion at Regi. We are also members of the thriving francophone parish my grandparents helped to found, St. Francois d'Assise.
The family lived in married quarters known as Hogan's Alley on the campus of RMC. One of the perks for faculty families was to receive 'rations' once a week. This meant groceries and ice were delivered to the door weekly by the soldiers of the Riding Establishment in a wagon pulled by horses. Life at RMC was a formal affair and governed by many rules and social conventions. One such convention was to receive Gentlemen Cadets for tea on Sundays. The professors who were "at home" would post their names on a bulletin board and cadets would sign opposite whomever they wished to visit. The cadets enjoyed the opportunity to meet my mother, Yolande, and she was soon attending afternoon tea-dances and the annual June ball at the College and Queen's.
The war years were particularly hard on my grandmother. Her husband, four of her five sons and her daughter enlisted, leaving just her and her youngest son at home. Her son Marc died when his plane went down near Malta.
My grandmother's life revolved around her husband and children, her volunteer work and her music. Had there not been an outbreak of whooping cough in her community when she was eight years old, she might never have had the opportunity to develop her natural talents as a musician and performer. She moved to Montreal with an aunt to regain her health. This was to be a pivotal moment in her life, for she was encouraged to sing, dance and play the piano. This led to a vaudevillian stage 'career' spanning the next 18 months. She was known as 'La Petite Augustine' and performed to much acclaim in Montreal and surrounding communities. Her parents knew nothing of this. Alas La Presse printed her photo. Her father saw it. He raced to Montreal to 'rescue' her and sent her to a convent for her own good! In Denise's words, "theatre was considered about on a par with a bordello, and actors a couple of notches above prostitutes." Nonetheless, her training and wonderful experiences on the stage stayed with her for life, and music continued to be extremely important to her. She earned the degree of Associate of the Royal Conservatory of Music and went on to compose 'Precision' for RMC, a waltz, a tango, and the official march of CMR. She was the president of the Kingston Music Club. Her son Paul inherited her musical talent and is well known to Kingston audiences and former students. Her grandson, my brother, Marc Connors founded the a capella quartet, The Nylons. How proud she would have been! He paid tribute to her in the early '80s when The Nylons performed at Theatre St. Denis in Montreal-one of the theatres where she had performed in the first decade of the century!
Despite the fact that my grandmother was reluctant to leave Quebec and returned every summer to visit relatives, Kingston gradually became home. I grew up in a military family and therefore do not have a hometown. I cherish these family memories and our roots here. I'm happy that my daughter is growing up in Kingston rooted in family history. I hope that one day she too will be interested in reading her great-grandmother's memoirs.
Denise Hargrove
Health Promotion Director/Directrice de la promotion de la santé
Strengthening the Forces/Energiser les Forces
Kingston Military Community Sports Centre
11 Duty Drive, Bldg 65
PO Box 17000, Stn Forces
Kingston, ON K7K 7B4
(613) 541-5010, x8748
Ed note: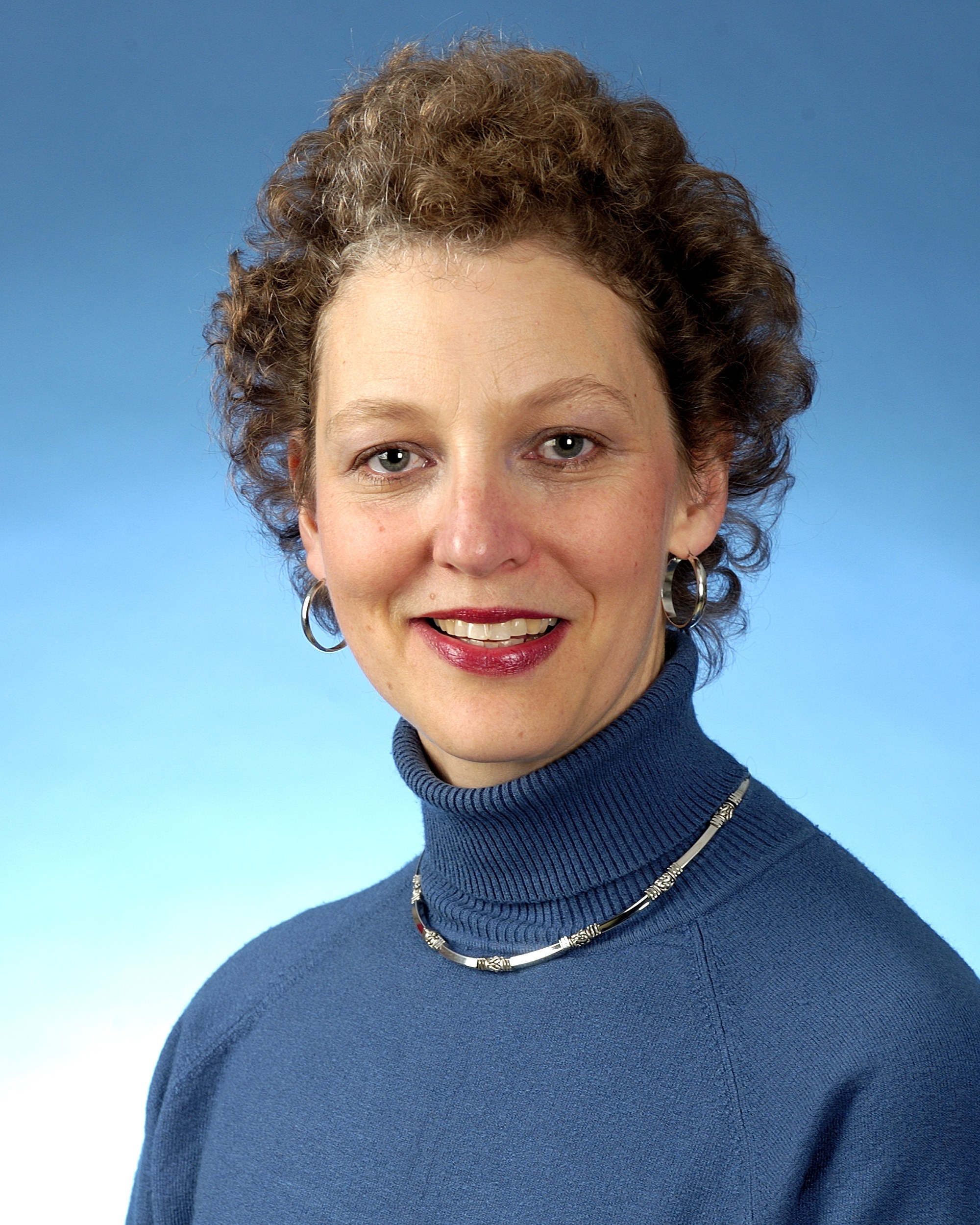 Denise Hargrove was hired to launch the 'Strengthening the Forces' health promotion program at Canadian Forces Base Kingston in 2002. Prior to this she was employed in health promotion for 12 years with Kingston, Frontenac and Lennox and Addington Public Health. Her knowledge of the community is an asset to the Garrison and its members. She earned her Bachelor of Science in Foods and Nutrition from Acadia University and completed a dietetic internship in Ottawa. She is a member in good standing of the College of Dietitians of Ontario. Denise is bilingual.Denise grew up in a military family, living primarily in Halifax and Ottawa. Her father proudly served in the Navy for 36 yrs., joining as a sailor during WWII, and retiring as a Capt (N). Her mother was a member of the WRCNS during the war and is still active with the Kingston WREN Association. Her maternal grandfather was head of the French department at the Royal Military College for many years, and her grandmother wrote the RMC march, Precision. Denise is proud and pleased to be serving military members by enabling them to increase control over and improve their health and well being.