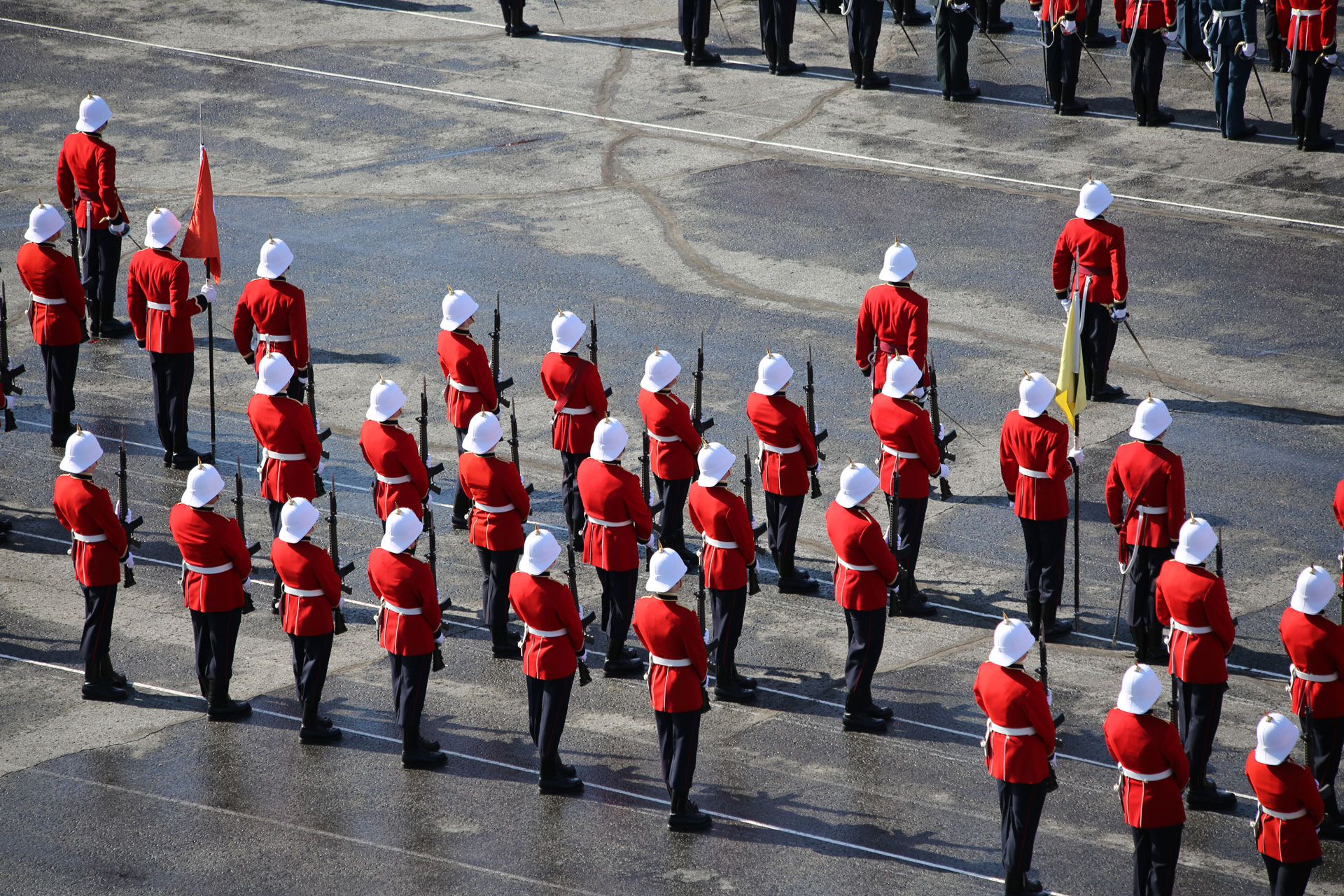 The article.
READER IDENTIFIES SLAIN WWI AIRMEN
The 11 November issue of the Quebec Chronicle-Telegraph newspaper and Issue 48 (23 November) of eVERITAS both carried the story of my father, i272 A. Kelso Roberts, as a prisoner of the Germans during the last nine months of World War I, based partly on a diary that he wrote while being imprisoned in the town of Lahr. Part of the story described my father's attendance at the funeral of two Canadian airmen who were shot down and killed nearby on 25 June 1918. Following the burial he wrote in his diary: "I hope to learn the names of these two Canadian airmen and may someday be able to inform their relations about their last rites."
There is nothing in the subsequent pages of his diary to indicate that my father ever learned these names. Further, because he rarely talked about his prisoner-of-war experiences with any of his children, my brothers and I were not even aware of the event until my father eventually retrieved the handwritten diary from the attic many years later and had it typed up shortly before he died. Certainly, I have no recollection of any mention by my father of having learned the names of the airmen and contacting their respective families.
It was with great surprise and delight that I received an email from a friend, Ann Froebel (née Martin) a few days following publication of the article about my father. Ann grew up here in Quebec City before leaving temporarily to study at Queen's University in Kingston and then permanently after marrying a classmate of mine from the Royal Military College (3926 Bob Froebel). She has never lost her love of Quebec City, however, and has stayed in contact over the years through her subscription to the Quebec Chronicle-Telegraph.
In her email, she wrote: "Did you ever try and locate the names of the Canadians who were killed on that Tuesday, June 25, 1918? If not, they were Donald Good Benson of Kamloops, BC and Norman Stuart Harper of Alymer, ON. I can send further details, if you're interested." Well!!!! How did she do that? Wow!! Of course I was interested, so I asked for those details. Here is what she provided.
"I got the names of those [Canadians] killed on that day in WWI, and limited the names to those who were part of the Royal Air Force (there were 8 names in all). I noticed that two of them, Benson and Harper, were buried in 'Niederzwehren Cemetery', which sounded like Germany to me. From there I went to the attestation papers for Canadians who served in WWI, which are on the Canadian Archives and Library site. Those 2 names, Benson and Harper, were listed with the details required in the official form.
"By Googling the 2 names together, I came up with a reference to a posting by someone on an internet site who was asking who the Germans were who were responsible for shooting them down. According to this query, written in 2006, the 2 Canadians were operating a DH9 on a daytime bombing raid on the rail yard at Offenburg in SW Germany." Q.E.D.
3918 Alec Roberts
St-Augustin-de Desmaures
_________________________________________________
DID YOU KNOW?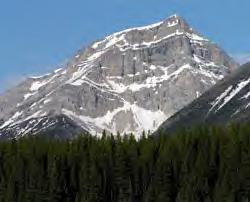 Mount Bishop was named in 1918 in honour of #943 Air Marshall William Avery "Billy" Bishop VC, CB, DSO, & Bar, MC, DFC, ED (1894 – 1956). During the Second World War Billy Bishop served as an Air Marshall, playing an important role in the British Commonwealth Air Training Plan by inspiring a new generation of pilots to serve their country in the air at its time of need. Bishop shot down a total of 72 enemy aircraft including three on the daring, solo, dawn attack on a German airfield for which he was awared the Victoria Cross. Mount Bishop (2850m) is located on the continental divide in the Elk River Valley and upper Highwood River Valley at the head of Bishop Creek;. Kananaskis Park, Alberta/BC border. Latitude 50; 26; 20 Longitude 114; 52; 25, Topo map 82J/07
http://rmbooks.com/Peakfinder/peakfinder.asp?PeakName=Mount+Bishop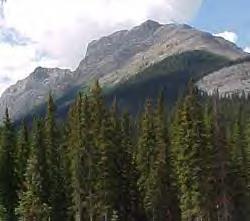 Mount Burstall was named in 1918 in honour of #246 Lt. General Sir Henry Edward Burstall K.C.B., K.C.M.G., C.B. (RMC 1887-89), one of Canada's top soldiers in World War I. He served with the Yukon Force and in South Africa. He attended the Camberley Staff College. He commanded the Royal Canadian Horse Artillery 1907-11, the artillery in the Canadian Corps 1914-18, and Second Division in the Canadian Expeditionery Force 1916-18. He was Quartermaster-General 1919-20, Inspector-General of the Canadian militia 1920-8. Mount Burstall (2760m), which is located in the Smith-Dorrien Creek Valley, south of Burstall Lakes, is part of the Spray Range, Kananaskis Park, Alberta. Latitude 50; 46; 20 Longitude 115; 19; 30, Topo map 82J/14.
http://rmbooks.com/Peakfinder/peakfinder.asp?PeakName=Mount+Burstall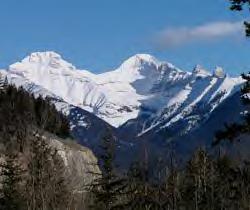 Mount Girouard was named in honour of #147 Colonel Sir Edward Percy Cranwill Girouard K.C.M.G., D.S.O. (RMC 1886) in 1904. He graduated from the Royal Military College in Kingston, Ontario in 1885 and joined the British Army Royal Engineers in 1888. He became Director of Railways for the British Forces in Sudan and was responsible for the building of a 588 mile railway across the Sudanese desert, receiving the DSO (Distinguished Service Order) following the defeat of the Sudanese. Later he was knighted for his service during the Boer War as Director of Railways. He was the first Canadian to be knighted. When World War I broke out, he re-joined the army and worked with Lord Kitchener. It is said that Winston Churchill regarded him as one of the most brilliant men of his times. (Lakusta). Mount Girouard is located in the Bow River Valley south of Lake Minnewanka; 1.5 km east-southeast of Mount Inglismaldie, Fairholme Range, in Banff Park, Alberta. Mount Inglismaldie (left) and Mount Girouard (right) from the Trans-Canada Highway at the Vermilion Lakes Viewpoint. Latitude 51; 14; 15 Longitude 115; 24; 05, Topo map 82O/03.
http://rmbooks.com/Peakfinder/peakfinder.asp?Peakname=Mount+Girouard
Researched by #3161 Victoria Edwards (RMC 2003)