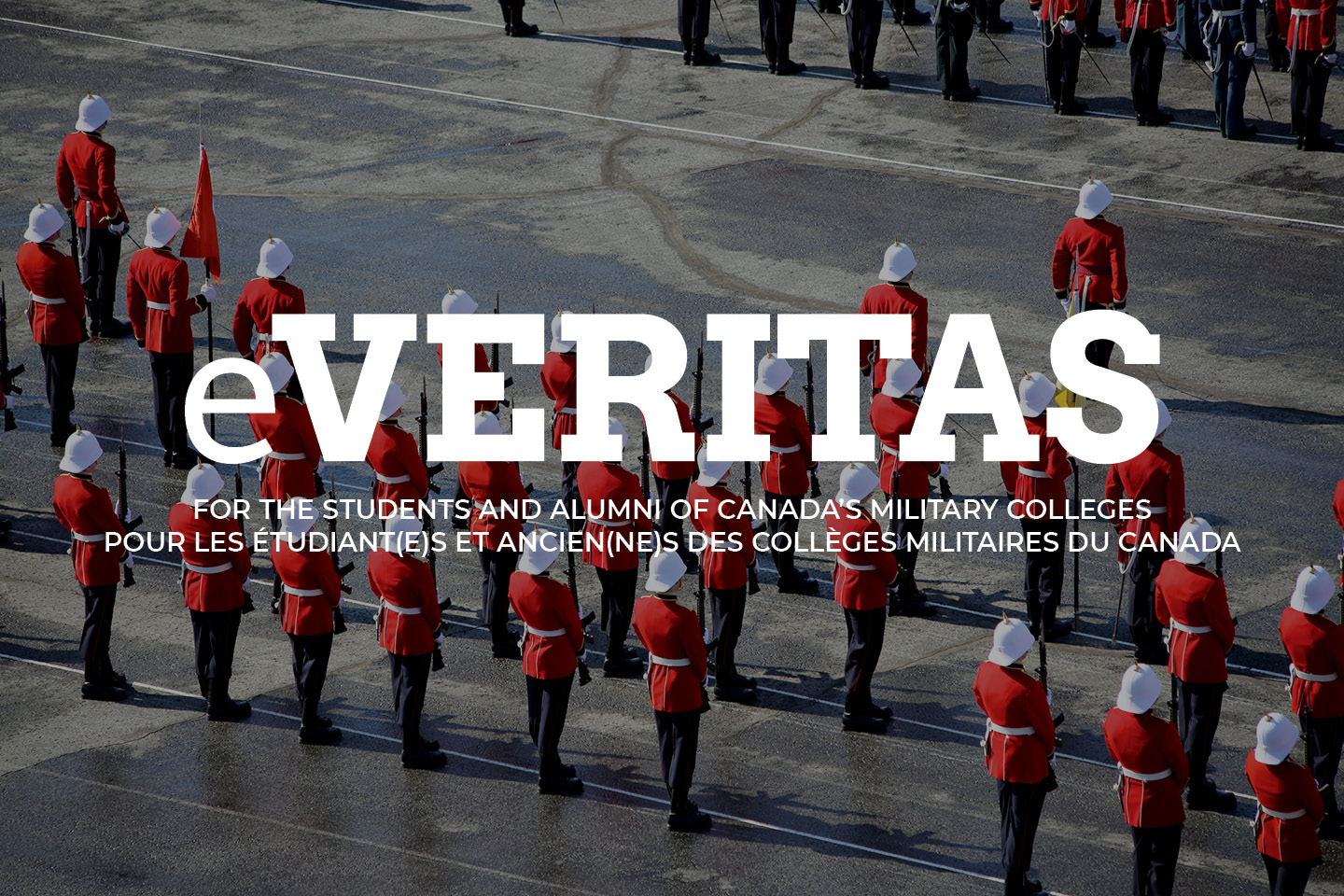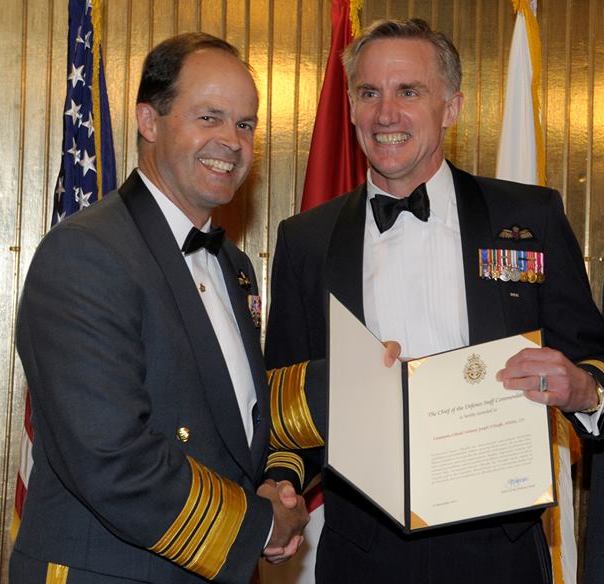 Tony O'Keeffe Definitely Left His Mark on Cadets!
By: WJO
Canadian Armed Forces Chief of Defense Staff, 12192 Gen Tom Lawson (Class of '79) visited Colorado Springs, 2 October to act as Guest of Honour at the Canadian NORAD Outcan Staff Fall Mess Dinner.
During the evening, General Lawson, presented a CDS Commendation to now retired LCol Tony O'Keeffe – arguably one of the most recognized names and faces involved with the Royal Military College of Canada over the past 40 years
Tony O'Keeffe is not an Ex Cadet, however, he served at the college in a number of different positions including Director of Cadets – for two years; one of them being while General Lawson was commandant. Also, he was a Squadron Commander; Division Commander and Chief of Staff. Cadets from his times at RMCC, for the most part, loved and respected him as a leader. Which may be an under statement.
From a strictly personal point of view, and with deep respect to many other great professionals who served at the college; we are not aware of anyone that has had a comparable positive impact on such a wide range of Ex Cadets over a prolonged period of time.
I compare the "Tony" impact with that of H25917 Major (ret) Danny McLeod who served as Director of Athletics through most of the 1960s and early '70s. A great number of Ex Cadets, many of whom are now members of the Old Brigade, from the McLeod era have attributed their personal success in life from the personal leadership and lessons learned from "The Maj".
The O'Keeffe generation of Ex Cadets is now moving into an age where they too are beginning to make a mark on the national and international stages in military, civilian professional careers and sports. I've heard from many of them. The common denominator in our conversations is just how much "Tony" has influenced and inspired them to push the limits in excellence in everything they do.
Who knows? Some day one of them may even write a book on the life of Tony O'Keeffe.
CDS Commendation:
Lieutenant Colonel Anthony Joseph O'Keeffe, MMM, CD has demonstrated extraordinary leadership capabilities and remarkable athletic spirit his whole career. As an elite ultra-distance triathlete, he embodies the powerful combination of self-motivation and continuous personal improvement, displays impressive tenacity and tremendous resilience, and is a model of excellence and motivation for those around him. Lieutenant-Colonel O'Keeffe has brought much repute to Canada and to the Canadian Armed Forces as a consummate leader and professional, and is an inspiration to all with whom he comes into contact.
11 September 2013                                       General Tom Lawson – Chief of the Defence Staff