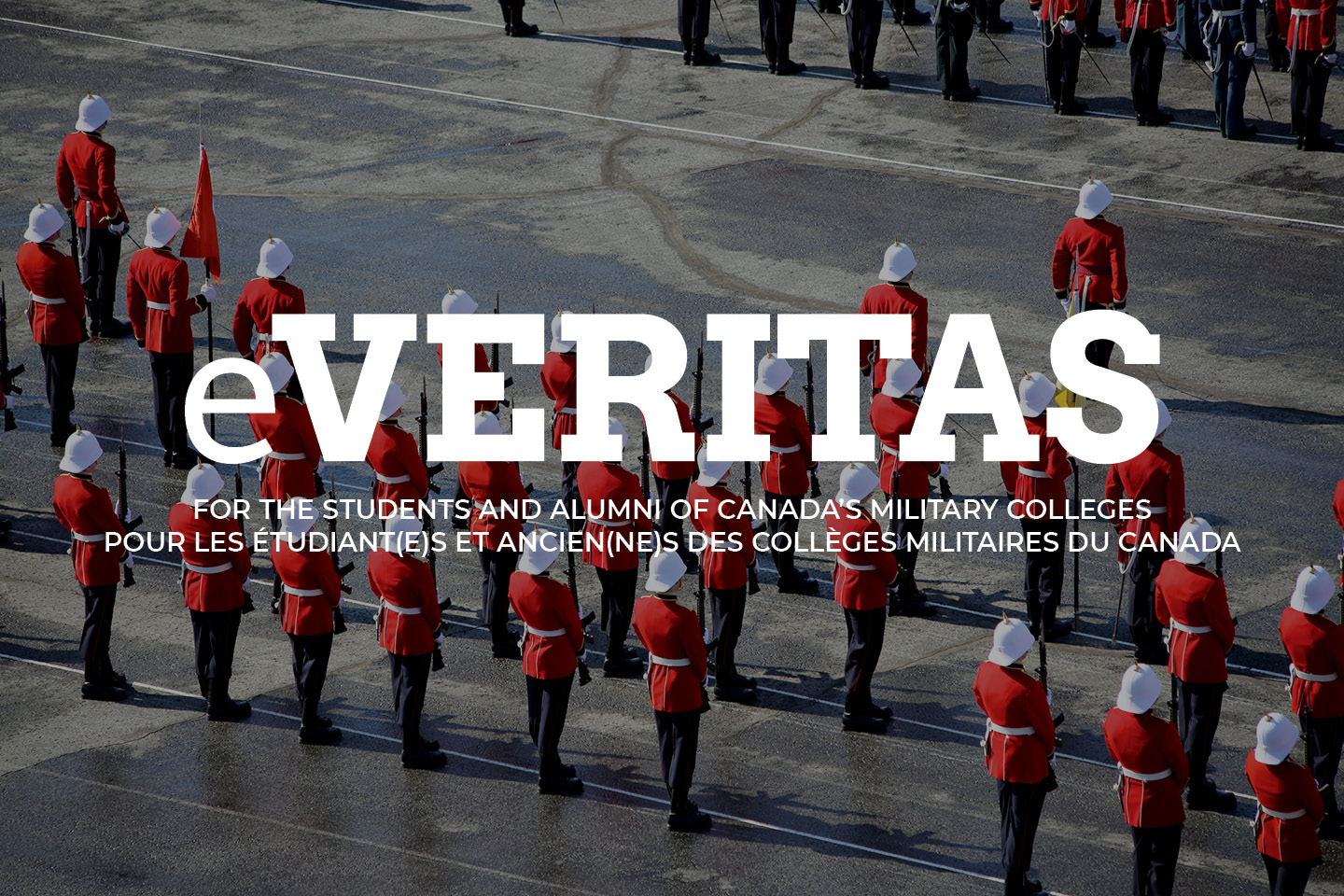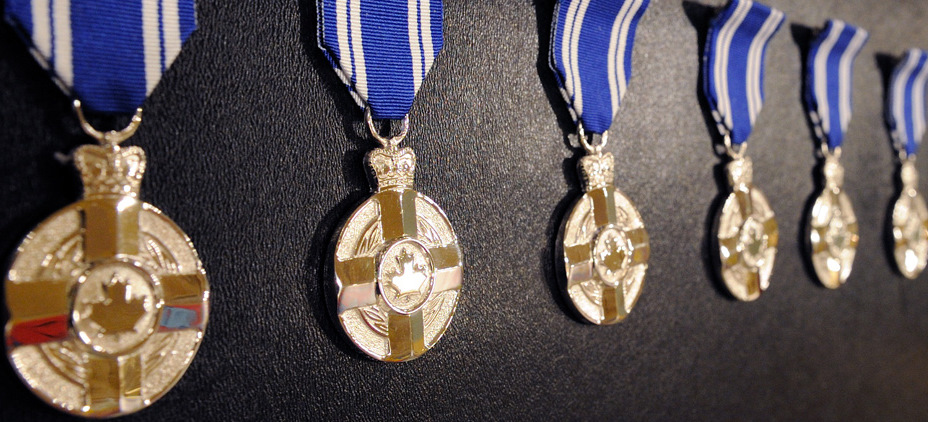 His Excellency the Right Honourable David Johnston, Governor General and Commander-in-Chief of Canada, presented Military Valour Decorations and Meritorious Service Decorations (Military Division) to members of the Canadian and allied forces, on Tuesday, November 2.
A quick peek noticed the following Ex cadets on the list. They received the Meritorious Service Medal (Military Division), which recognizes a military deed or activity performed in a highly professional manner, according to a very high standard that brings benefit or honour to the Canadian Forces.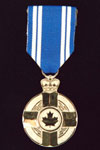 http://www.gg.ca/document.aspx?id=13917
If we missed anyone, we are sorry. If you notice that we did, please add the details as a comment below.
18767 Major Geoffrey Arthur Abthorpe, M.S.M., C.D.
Thunder Bay, Ontario
Meritorious Service Medal (Military Division)
While deployed to Afghanistan from August 2006 to February 2007, Major Abthorpe was instrumental to the success of counter-insurgency operations in Kandahar province. As a company commander during intense combat, his sound tactical acumen and courage under fire enabled his company to seize and hold key terrain despite being isolated from the larger Canadian battle group and being in constant contact with the enemy. These daring independent advances helped secure the battle group's flanks and enabled a full-scale attack that defeated the enemy in the region.
M050 Colonel Tony Battista, M.S.M., C.D.
Montréal, Quebec
Meritorious Service Medal (Military Division)
From 2006 through 2010, Colonel Battista, as the Canadian defence attaché to Germany, greatly contributed to Canada's relationship with that country. He was instrumental in preparing Canadian Forces troops for service in Afghanistan. He advanced Canadian initiatives such as research into, and the acquisition of, new German equipment and its associated training, most notably for the Leopard 2 tank. He also successfully promoted German participation in the International Security Assistance Force and partnership with the Canadian Forces Staff Officer School in Kabul. Furthermore, his compassionate oversight of wounded Canadian soldiers convalescing in Germany was exemplary. Throughout his tenure, Colonel Battista was an outstanding envoy and brought great credit to the Canadian Forces and to Canada.
18084 Major Timothy Charles Byers, M.S.M., C.D.
Belleisle Creek, New Brunswick
Meritorious Service Medal (Military Division)
From May 2008 through March 2009, Major Byers exhibited professionalism, foresight and leadership in his capacity as commander 4th Canadian Ranger Patrol Group during the planning and execution of Exercise WESTERN SPIRIT. The exercise included an arduous 37-day snowmobile trek, during which he led the patrol through severe arctic conditions, highlighting the capabilities of Canadian Rangers in over 25 northern communities. The success of this Exercise and its connection with Canadians in the North brought great credit to the Canadian Forces.
16656 Lieutenant-Colonel Scott Norman Clancy, M.S.M., C.D.
Ottawa, Ontario
Meritorious Service Medal (Military Division)
In response to the devastating earthquake in Haiti, Lieutenant-Colonel Clancy was deployed as the air component commander of Joint Task Force Haiti, from January to March 2010. Optimizing the employment of all capabilities under his command, he ensured the uninterrupted aerial delivery of personnel and supplies critical to the success of the disaster relief operations. His outstanding leadership and unrelenting drive enabled Canada and its international partners to help ease the suffering of the Haitian people, and enhanced Canada's reputation on the world stage.
15273 Lieutenant-Colonel Gordon David Corbould, M.S.M., C.D.
Belleville, Ontario and Bella Coola, British Columbia
Meritorious Service Medal (Military Division)
Lieutenant-Colonel Corbould was deployed to Afghanistan as commanding officer of the Battle Group from February to September 2008. His exceptional leadership enabled the entire task force to maintain an offensive spirit throughout an intense summer fighting season. His combat acumen, adaptability and visionary planning contributed to the achievement of key tactical victories and stronger interpersonal bonds between coalition forces and local Afghans. Lieutenant-Colonel Corbould's courage and calm ensured the Battle Group's operational success, furthering NATO objectives in Afghanistan.
12287 Commodore Richard Weston Greenwood, O.M.M., M.S.M., C.D.
Powell River, British Columbia
Meritorious Service Medal (Military Division)
Commodore Greenwood, Director General of Maritime Equipment Program Management from 2006 through 2010, showed exemplary leadership, hard work and visionary focus during his tenure. The implementation of the Halifax-Class Modernization project, the Victoria-Class weapons handling and discharge system, and the Orca-Class project to replace the navy's fleet of training vessels, illustrate Commodore Greenwood's tremendous contributions to Canada's maritime capability. His efforts will help the fleet in its continuing ability to respond effectively to the challenges to come.
16885 Captain(N) Arthur Gerard McDonald, M.S.M., C.D.
New Waterford, Nova Scotia
Meritorious Service Medal (Military Division)
Captain(N) McDonald was deployed as the maritime component commander of Joint Task Force Haiti, from January to March 2010. His detailed understanding of the conduct of joint land operations, in the context of humanitarian assistance and recovery, was at the source of the very successful land and sea operations led by Her Majesty's Canadian Ships Halifax and Athabaskan. This, combined with his dynamic leadership, enabled the delivery of necessary supplies, labour and security to a ravaged landscape. His decisive actions had an immediate and enduring positive effect on the disaster zone, greatly contributing to Canada's international reputation.
17030 Lieutenant-Colonel Duart Paul Townsend, M.S.M., C.D.
Toronto, Ontario
Meritorious Service Medal (Military Division)
As project director, Lieutenant-Colonel Townsend led the team responsible for fielding the interim medium lift capability for operations in Afghanistan, the goal of which was to reduce reliance upon ground movements and their inherent risk from ambush. A proactive leader with unequalled mission focus, he overcame many obstacles and unexpected challenges, enabling the successful and timely delivery of Chinook helicopters to the Canadian Forces.
15318 Colonel J. J. Martin Girard, M.S.M., C.D.
Gatineau, Que.
Meritorious Service Medal (Military Division)
Colonel Girard was deployed to Haiti as the commander of Task Force Port-au-Prince from July 2008 to August 2009. Occupying a senior leadership role as the chief of staff to the United Nations force commander, he established relationships with key stakeholders that facilitated the operations of the international stabilization mission. His outstanding coordination of 7 000 multinational soldiers and interaction with international aid agencies enabled an organized relief effort during Haiti's hurricane crisis, played a prominent role in supporting senatorial elections and led to the implementation of a quick-reaction force that quickly quelled rioting in the country.
Governor General and Commander-in-Chief of Canada Back from Afghanistan
_______________________