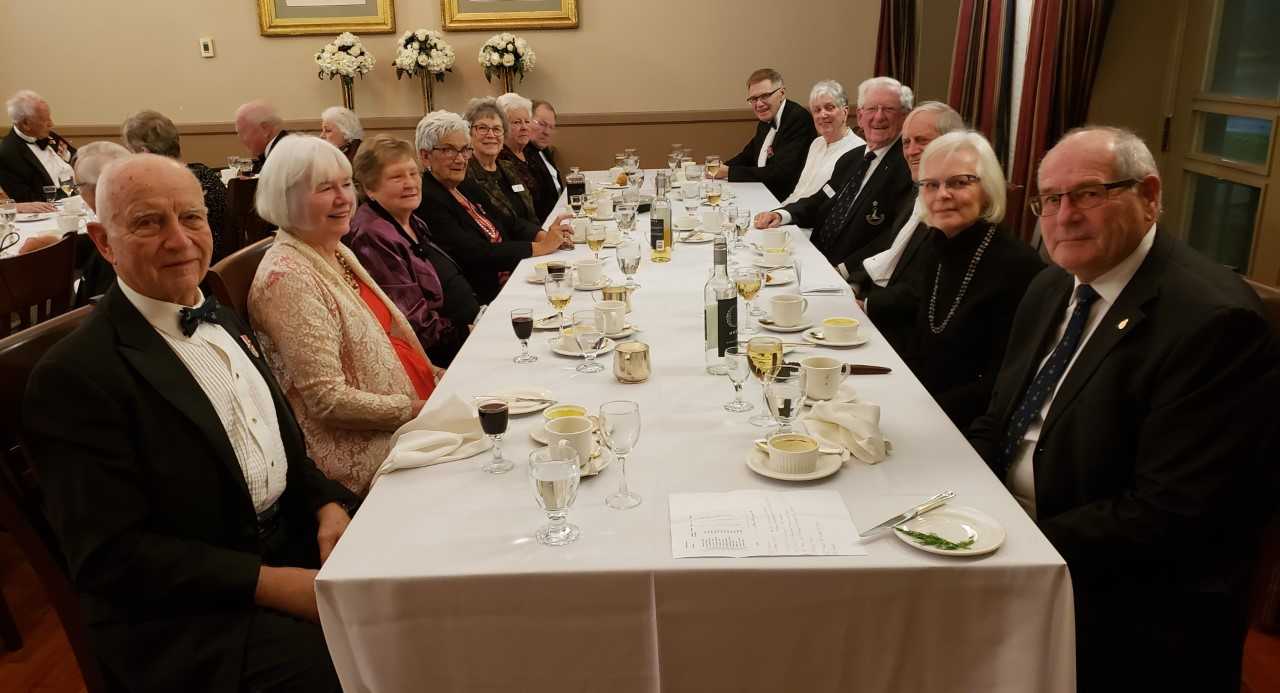 To celebrate the start of the festive season, the Kingston Branch held its fall dinner. There were twenty-six members and partners in attendance. The Branch was particularly honoured by the attendance of Colonel (Ret'd) Brit Smith College Number 2652, who at 102 years of age is the oldest living member of the RMC Alumni Association.
Dinner was served in the Commandant's dining room at the Senior Staff mess at RMC. The main course was a choice of chicken or salmon. Toasts and Roll Call followed dessert and coffee. An enjoyable evening was had by all.
Branch social activities will not resume until 2023. In that regard, on behalf of the Branch, I wish you all a safe and happy holiday season.
Merry Christmas and Happy New Year
Keith Orton 8170
Kingston Branch President
TDV