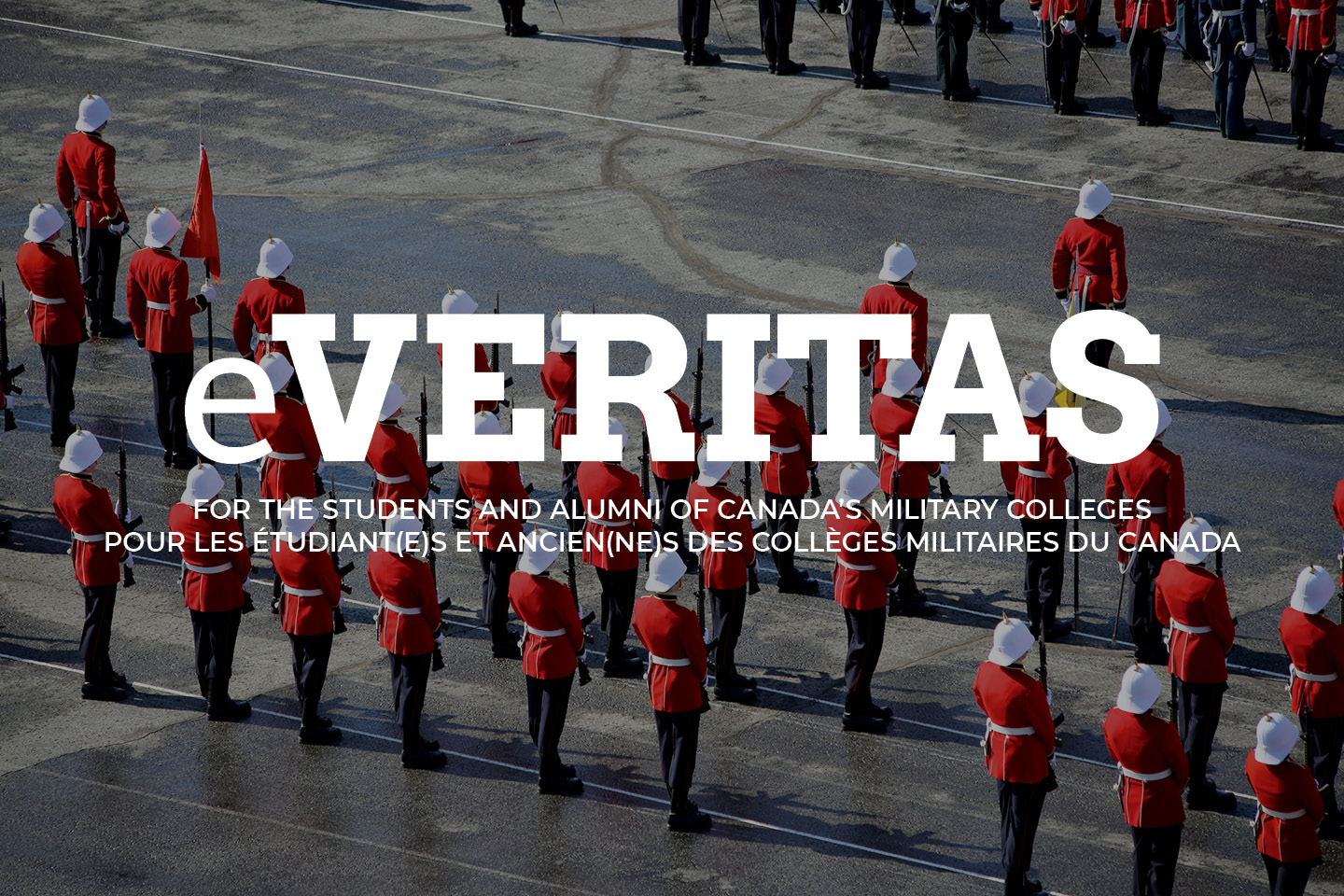 Adapt and overcome
By: Noelani Shore
After graduating from the Royal Military College in May 2010, 24590 Dunerci Caceres will continue with her navy training in Victoria, B.C. While her military duties will have precedence over her personal goals, Dunerci will continue to train with the ultimate goal of competing and winning triathlon races.
Dunerci is a driven, committed athlete who became more serious about fitness when she joined the Canadian Forces. When she was younger, she participated in the Navy League Cadets, and then the Sea Cadet program. These programs made the transition into the CF natural, but she was truly inspired to apply to RMC because of the challenges she knew she would face, should she be accepted. She knew she would be able to challenge herself on multiple levels, and it is this attitude that got Dunerci noticed by the Board of Directors of Helping Athletes Succeed.
Dunerci has learned many lessons over the course of her four years at RMC, but what she will take away from her experience is "Adapt and Overcome." This saying applies to different aspects of her life, and it has helped her maintain a positive attitude. When confronted with a challenge, Dunerci strives to adapt her strategy and overcome any situation.
Managing her time was always an issue Dunerci had to face at RMC, and so she will have no trouble continuing her training for triathlons, despite her busy military training schedule. She enjoys pushing herself to the limits and seeing how successful she can be, and is mastering the art of multi-tasking. At the end of the day, Dunerci feels great knowing that she can accomplish many things she loves to do.
While attending RMC, she kept a busy schedule with the climbing club, the triathlon club, being a drill instructor, as well as being a member of the varsity running team.
She has since increased her participation in triathlon training, and completing a triathlon competition is her greatest achievement so far. She is looking forward to participating in more competitions in the future. Since she decided to compete in triathlons, she has been training to get better, improve her biking and swimming skills, and be a faster runner. She'd like to combine those three sports and excel.
Dunerci's training schedule to prepare for competitions is intense, as she swims four times per week in the mornings, runs five times per week in the afternoons, and bikes three times per week in the evenings. She feels physically prepared, but points out that the triathlon is a mental game. She trains and is ready for the course, but needs to remind herself to push at every point throughout the race, and leave it all out on the course. She refuses to hold back, or her training would be worthless. Dunerci plans to do at least three Olympic distance races to keep up her fitness level.
A difficult aspect of this sport for Dunerci is the cost. The equipment is expensive and so are the races. The entrance fees range from $80 to $100, depending on the race and location. In Victoria, many of the races are open water swims, so she will need to invest in a wetsuit. Dunerci is grateful to HAS for helping make her goals of competing come to life.
The benefits of competitive sport as a member of the CF are many. For Dunerci, competing and being physically fit makes her feel stronger and more confident. It also keeps her more alert and energetic. There are many things in life out of your control, but with sports, and triathlon in particular, focus and training reap positive results. Knowing that she can control how well she can prepare herself by training for competitions pushes Dunerci to strive for excellence and be a better athlete every day, so that on race day she can perform.
Since attending RMC, sport has changed her and the way she looks at life. Sports and training is a lifestyle; training makes Dunerci feel in control of her life.
____________________________________________________________________