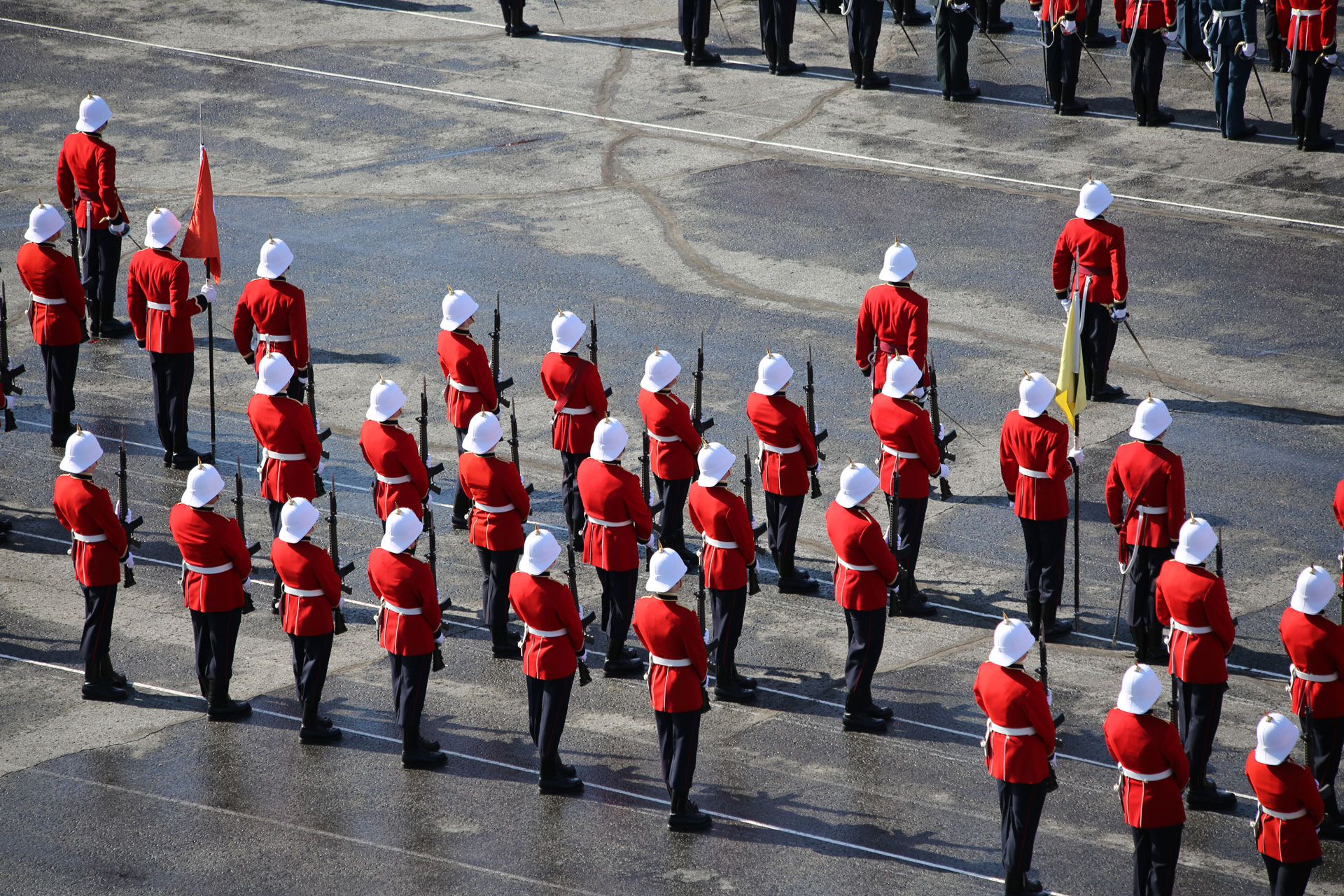 Adam Shell Looking Forward to the Start of the Hockey Season
Adam Shell will be starting his fourth season behind the Paladins hockey bench this upcoming season. A native of the Toronto area, Adam served as an assistant coach at McGill for two seasons prior to arriving in Kingston.
He is the 19th head coach in the history of RMC hockey.
Q: More than five months have passed since the end of the OUA hockey season. What mental approach do you take during the off season in ensuring the players and the team are well prepared to start the 2010 – 2011 season?
A. The approach is to first ensure that they get through the end of the school year successfully so that all returning players remain eligible. The second is emphasize that all players catch up on rest and complete any rehab they require post season. The last thing we want is to enter next season with injuries still lingering. Once they have gotten a sufficient amount of rest we start to get the "blood pumping" for the following season by talking to each player about the expectations for them and the team for the upcoming next season and where the improvement areas are. From there it is up to them to get themselves prepared to play. In the middle of the summer I send out an email with some motivational items to begin the themes for the year.
Q: Your 2009 – 2010 squad received some huge contributions from the IV Years and three PG players, with the likes of Jeff Oke, Mike Soros, Tyler Spice, Paul Whalen, Matt Cossaboom & Ken Morin. How pleased were you with the leadership this past season and which players do you expect to take the reins for next season?
A. I was for the most part pleased with our leadership core last season obviously we did not reach our goal of making the playoffs so we all have blame to share in that, but I do believe our younger players are better because of their experiences with them. They all brought their own array of hockey and life experiences to the dressing room. It is very difficult to lose so many quality people and leaders, but it now puts pressure on those remaining to pick up the slack. I am expecting our leadership core to include Richard Lim, Landon Lavictoire and Matt Pinder.
Q: Can you talk a little bit about what made the 2009 – 2010 team different than the ones you've coached the previous years?
A. I think the diversity of age, experience and background really made it an interesting challenge to get the group to come together. I also never had a team that struggled with scoring so much, it was real battle for us to find the net on many nights.
Q: In terms of in-game strategy, what was the toughest call(s) you had to make during this past season's second half run for a play-off spot?
A. The toughest call strategically during the last season was finding the right line combinations. We had one line that every time they were on the ice they produced, but it weakened the rest of the forward depth. When I split them up we were decent in our top three lines, but did not have the explosive line we needed. It was a constant debate amongst the coaches on how to use those players.
Q: Can you share your philosophy of coaching the player versus coaching the person? What distinction is there and what do you enjoy more?
A. I just was at a coaching clinic and we discussed this exact topic and the different philosophical approaches. For me it is about coaching the people. My job is to enhance their university experience, make them better people and get them ready for whatever their next step in life is. I find if you take that approach then coaching the player side is easy because the relationship is established and they know you have their best interests in mind.
Q: In regards to conference rivals, is there any team(s) other than Queen's University that pump you up more than other schools? After Queen's which victories are the sweetest?
A. From the point of view of our program I think Toronto, McGill and Trois Rivieres really gets the boys motivated. From a personal standpoint it will always be special to play against my alma mater and I do enjoy playing against and hopefully beating Concordia and Trois Rivieres.
Q: If you could enjoy a dinner with four sports figures, living or dead, who would you choose?
A. I have always wanted to answer this question. My four would be:
John Wooden – he is a legend, having read his books it would be tremendous experience to sit and discuss coaching philosophy with the master.
Lou Lamoriello – Had the chance to spend some time with him a few years ago and what an amazing privilege. I would love another opportunity to listen to him philosophize on team and organization management.
Mike Babcock – Best coach in the hockey today, love to have a chalk talk with him
Mark Cuban – Self made billionaire and NBA franchise owner, would love to hear his thoughts and ideas on sports today and its future.
Q What can the RMC hockey fans expect from the 2010 – 2011 edition of the Paladins?
A. A never say die attitude, an off the charts compete level for 60 minutes and back to the defensive grinding style that was the hallmark of RMC teams in the past. I think most importantly though people and cadets who represent our team, school and the Canadian Forces well everywhere we go. A team that the school and their coach can be proud of.