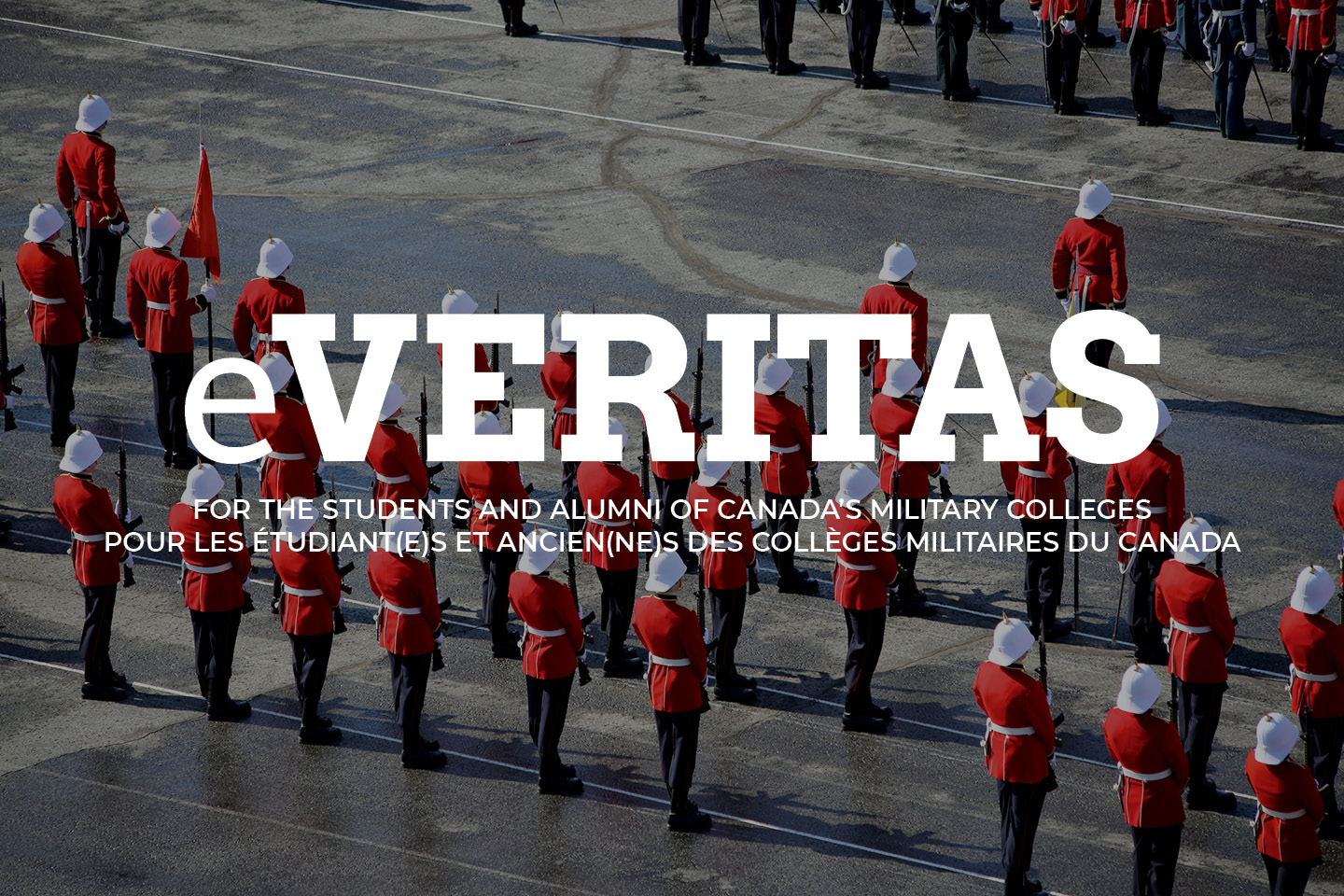 Word has been buzzing around NDHQ and elsewhere that there is an impending announcement coming soon concerning the traditional officer cadet dress at both military colleges – Royal Military College of Canada and Royal Military College St Jean. We do not have the exact details but it sounds like it has something to do with changing the headdress. No other details are available at this time. We do not have any reason to believe it has something to do with the Federal budget which is to be announced this week.
We will continue to try to track down the facts and once they become clear we will post all we know on the subject in e-Veritas ASAP – likely late Saturday night or even early Sunday morning next week.
In This Issue 13:
To find an article: copy title into the search bar on the top of the website and press the 'enter' key.
To search for an individual: type their name into the search bar and press the 'enter' key.
Cadets Get a Glimpse of what lies ahead…
Electrical Engineers Strut Their Stuff
Incoming Command Team Showcased / Spit and Polish the Order of the Day
Navy "Grads-to-be" Mess it Up!
Hardware Galore
IM Warriors Honoured
Qu'est-ce qui se passe au CMR Saint-Jean
Class Notes & Hiring doesn't have to be an uncertain process!
Extraordinary Ex-Cadets: 18798 Steven Beggs
What are these 24 Up to these Days
Spotlight on Professors: LCol Joy Klammer
Opinion: Rugby VIIs & the traditional 15-a-side rugby
"It will be pure hell if I flunk out. What would I do next year…?"
Deaths |

Décès