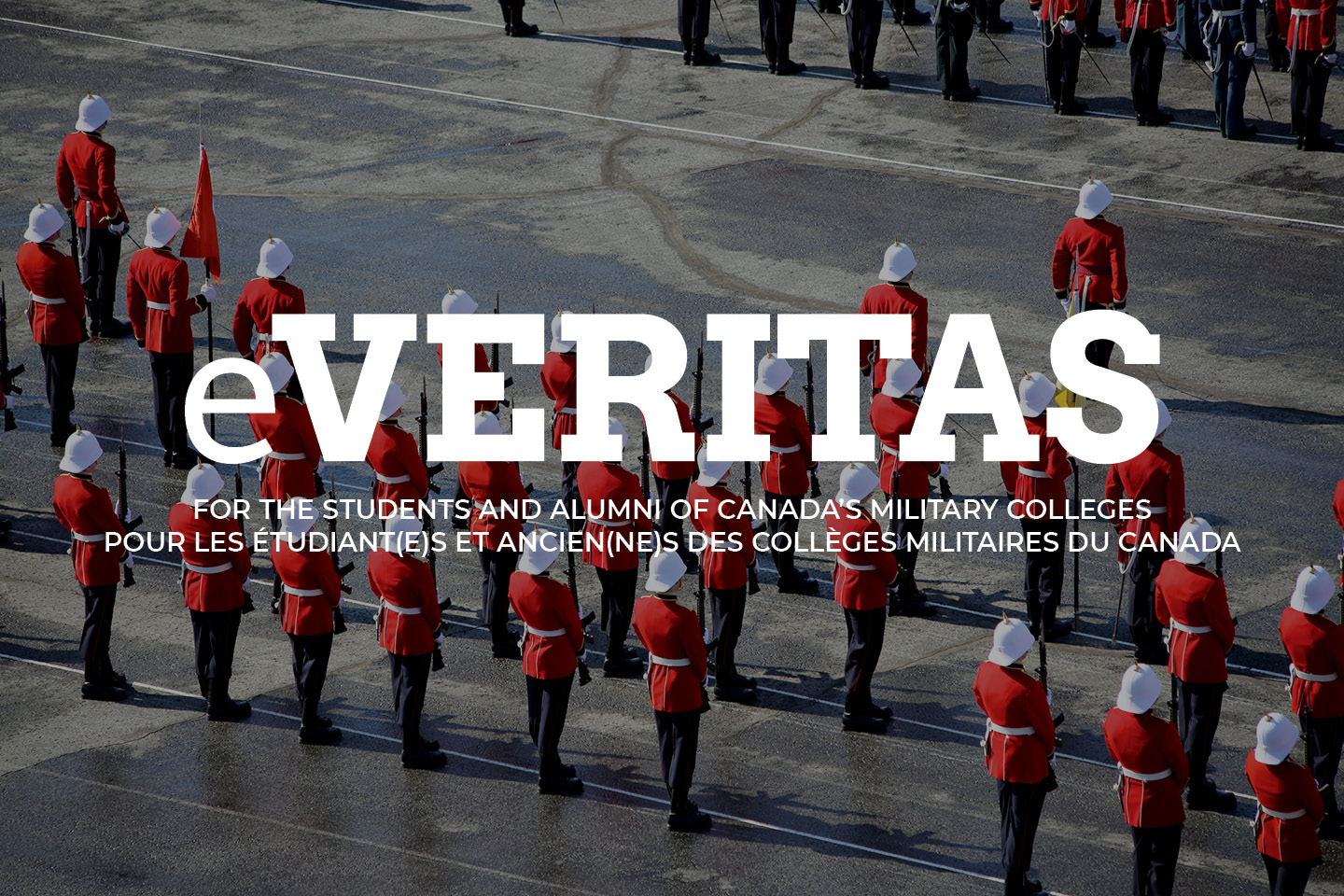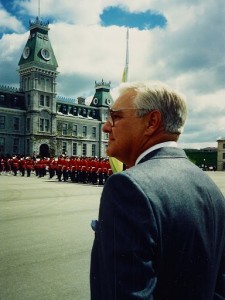 'RMC has lost a dear friend':
LANNAN, Marvin Basil – Suddenly in the company of friends April 7th, 2010, just short of his 74th birthday.
Marv was the father of  16455 Tim Lannan (RMC 1988) – former hockey Redmen; and the grandfather of  the current Cadet Wing Commander & Varsity Men's Volleyball Team Captain,  24401 Ian Wookey (RMC 2010); and 25132 Matthew Wookey (RMC 2011) – recent recipient of the Cadet Squadron Sports Officer of the Year Award & a varsity basketball player.
Mr Lannan was very proud of his association with the college going back to 1984 when when son Tim was first attracted to RMC  after being actively pursued by then hockey coach, Dr. Wayne Kirk.  There was no bigger and prouder Redmen hockey fan in those days than Marv Lannan.
Over the past 4-5 years Marv was a familiar face at Legacy Dinners; Badging parades; and many other functions around RMC –  mostly to follow the exploits of the two grandsons – Ian and Matthew. Ian is due to graduate next month.
Marv epitomized the friendliness, pride and joy to be found at all college events attended by cadets, staff, and family.  He will be missed by many of us.
As an expression of sympathy, friends who wish may send memorial donations to the RMC Club of Canada Foundation, Panet House Royal Military College, PO Box 1700 STN FORCES, Kingston, ON, K7K 9Z9 (www.rmcclubfoundation.ca).
Read the entire Death Notice and funeral arrangements here.  Tim Lannan may be reached tim.lannan@yahoo.com
___________________________________________
IN THIS ISSUE 15:
To find an article: copy title into the search bar on the top of the website and press the 'enter' key.
To search for an individual: type their name into the search bar and press the 'enter' key.
Sandhurst Competition;
Aeronautical Engineering Student Project;
War memorial paintings find home at college;
Learning to Fight: Preparing for CF Computer Network Operations;
Comd CANOSCOM – Briefs IV Years;
WHERE ARE THEY NOW?
Exploits of the "2 West coast Dons", Class of '74!;
OCdt Matt Telfser Meets Jim "the barber" Ryan;
Who is Steve Heighton?
Qu'est-ce qui se passe au CMR Saint-Jean;
RRMC Memories: William Read, 14618 (RRMC 1980-84);
Notices | Avis;
Who am I?
You May Know These 24…But Do You Really Know Them?