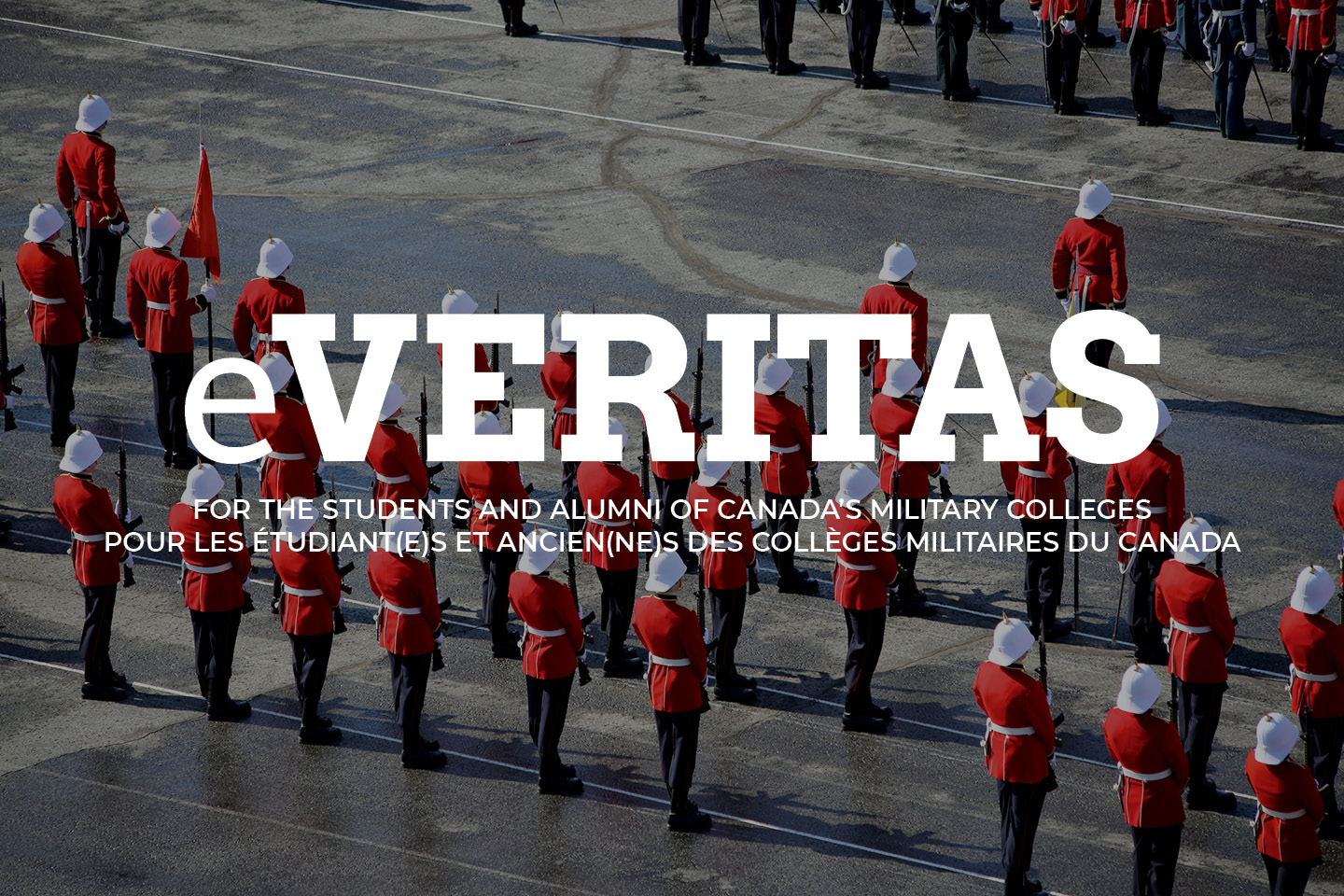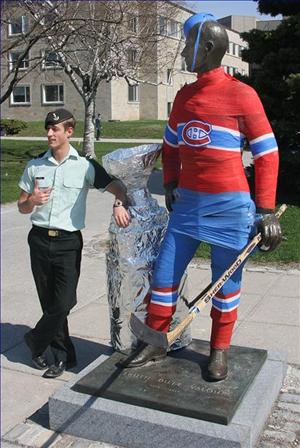 Did "Brucie" jump off the proverbial bandwagon?
Royal Military College Officer Cadet Guillaume Hebert poses for a friend's camera next to "Brucie," the statue by the RMC parade square, after it was decorated to celebrate the Montreal Canadiens' win in Stanley Cup first round playoff action the previous night against the Boston Bruins.
At press time, the Habs were in a second round battle with the Flyers and down three games to one. The Montreal hockey jersey has been removed!
Photo:Michael Lea/The Whig-Standard
In This Issue 16
To find an article: copy title into the search bar on the top of the website and press the 'enter' key.
To search for an individual: type their name into the search bar and press the 'enter' key.
Did "Brucie" jump off? RMC looking for grand-slam; Model ship docks at RMC; Copper Sunday / Battle of Atlantic/ Cadets planting trees; Changing of Paladins hockey guard;Toronto Branch does it with style; Ex cadets in the news; Where are they now? Catching up with the news; One Who Almost Made It Back; Where are the gentlemen cadets of RMC? Cadet turned Mountie; Att: 2008 Reunion Classes / '68 ers take note; Marc Desjardins / Eric Perrault both retiring.