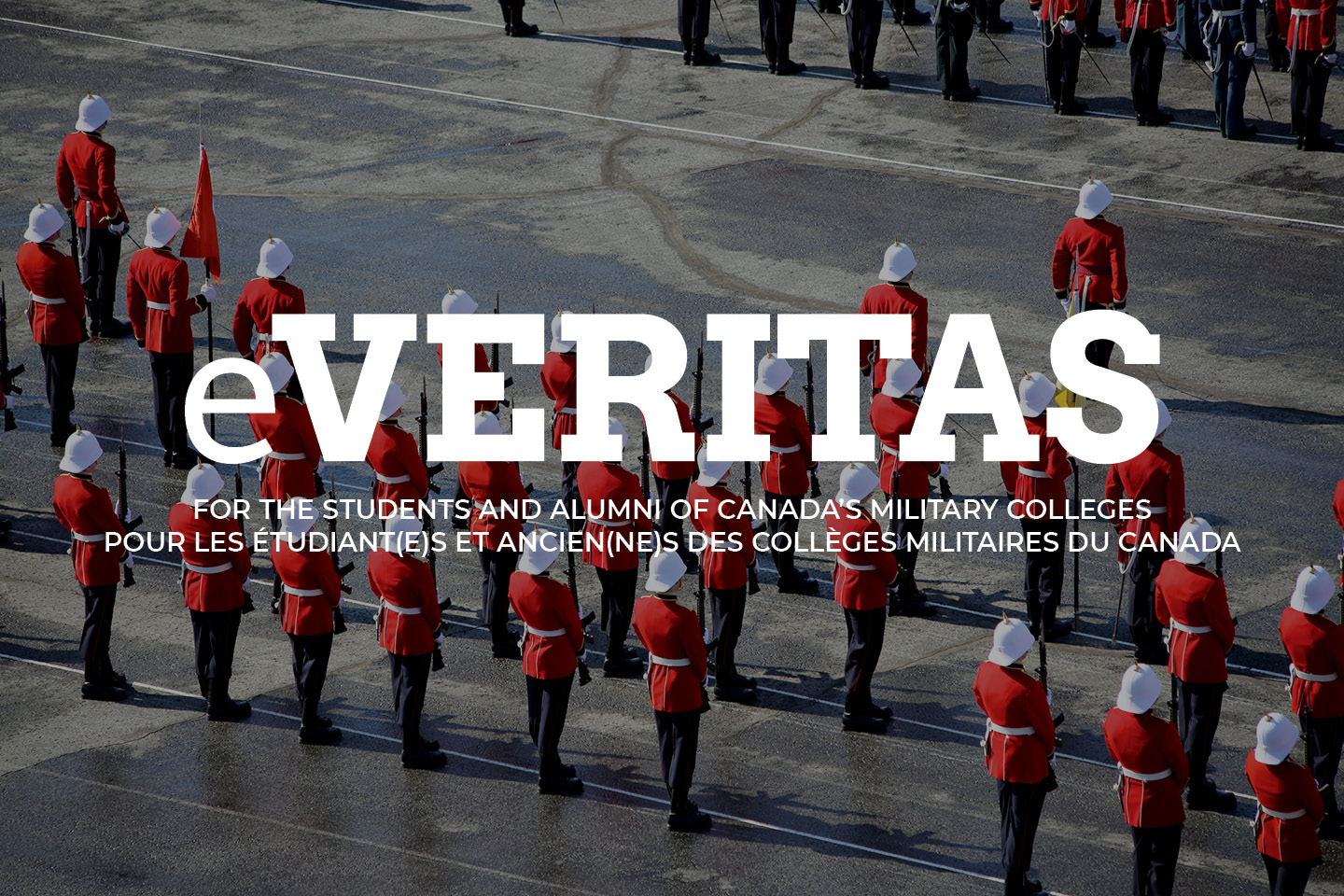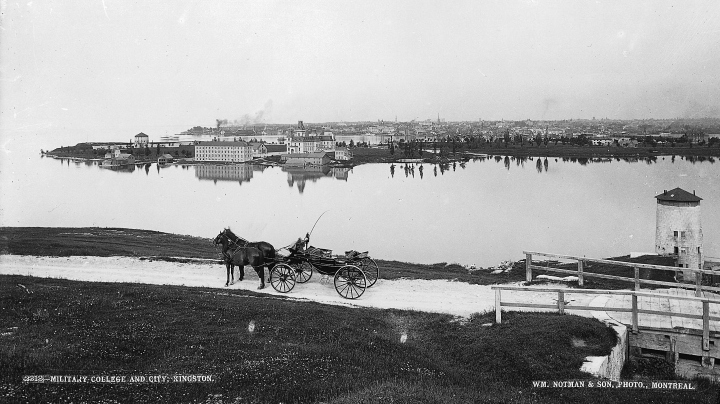 Royal Mititary College of Canada and city, Kingston, ON, about 1890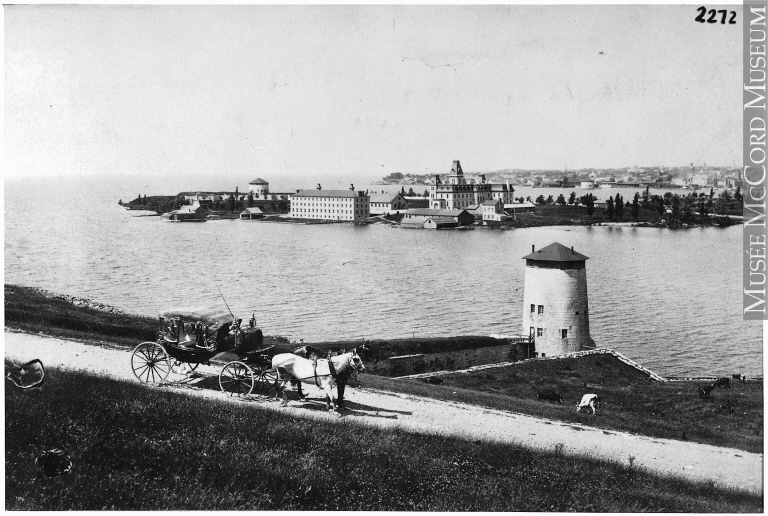 In This Issue 28:
To find an article: copy title into the search bar on the top of the website and press the 'enter' key.
To search for an individual: type their name into the search bar and press the 'enter' key.
Summer Edition
16888 BGen Al Meinzinger XLV RMCC Commandant
14835 MGen Eric Tremblay; V Commander CDA – First Army Officer
Class Act by Outgoing Principal…
Class Notes
Christine Powers Heading Back to N.B. – Big Loss for RMCC
What are these 24 up to these days…
Direct From Panet House
Catching Up With the News
The Way It Was In Photos
l'Opération Husky 2013 / Cavalier Bleu / Blue Knight
Confessions of a Slacker & 'THE ROADANTS'
RMCC Artwork by Joanne Gervais
THE CADET SOCIALIZATION PROJECT – May 2006 & Much More…
Deaths |
Décès
Kingston Branch Annual Summer Banyan – Wed 14 Aug
Jobs – Careers /
Carrières
We are off on a little R&R – look for e-Verias 29 in a couple of weeks…or more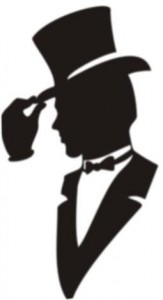 A tip of the hat to the following members who just recently updated their Club membership status: Chapeau aux membres suivants qui ont tout récemment mis à jour leur adhésion au Club:
3111Richard Bohne; 3461 George Jackson; 3521 Charlie Simonds; 4586 Robin Carter; 4830 Edwin Couves; 6071 Mervyn Lougher-Goodey; 6332 Gaetan Dextras; 7561 Keith Lockett; 8698 Pierre L Lagueux; 11033 Bill Amirault; 13930 Donald M Raymond Lifetime membership; 18824 Peter D Duffley – Lifetime membership.