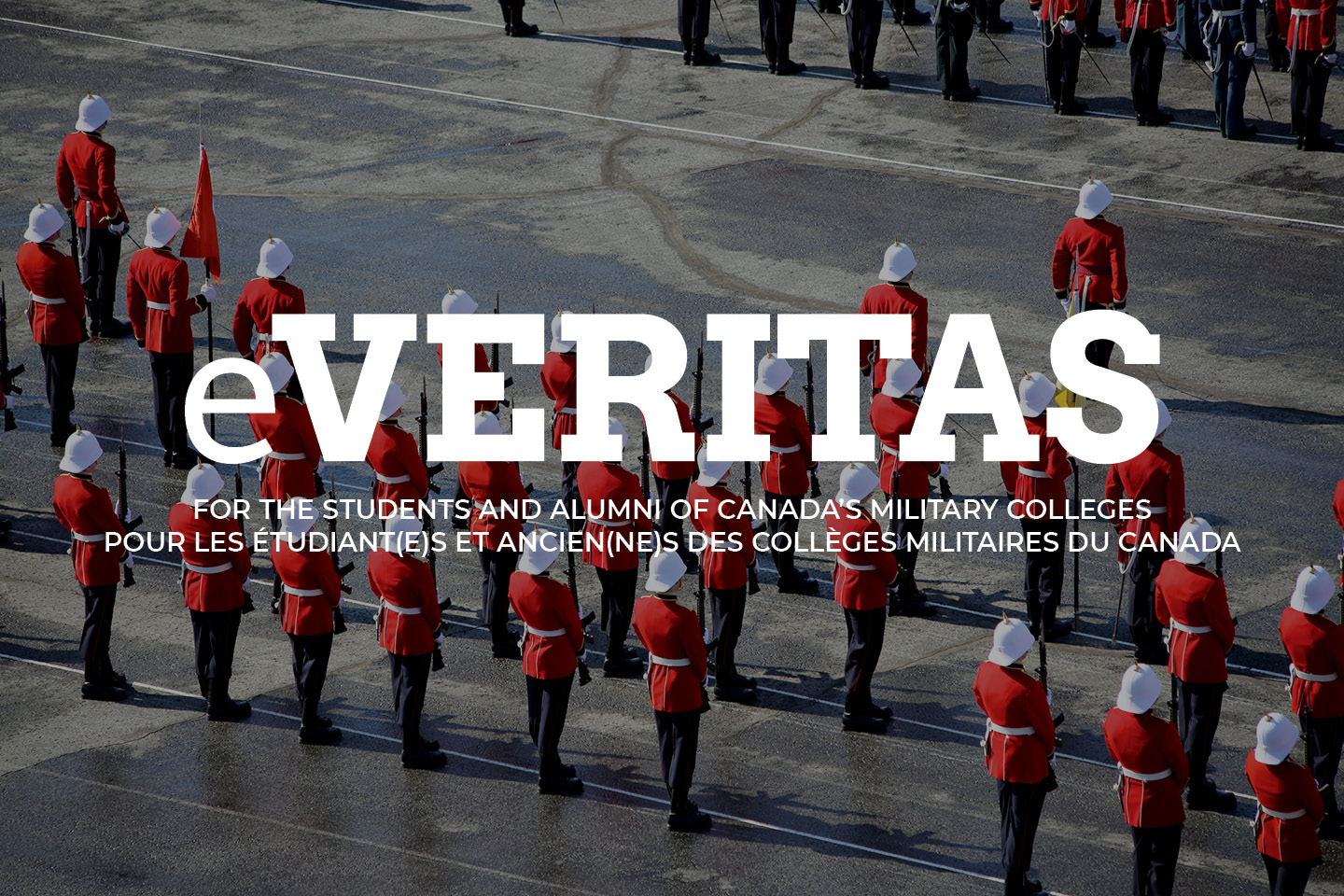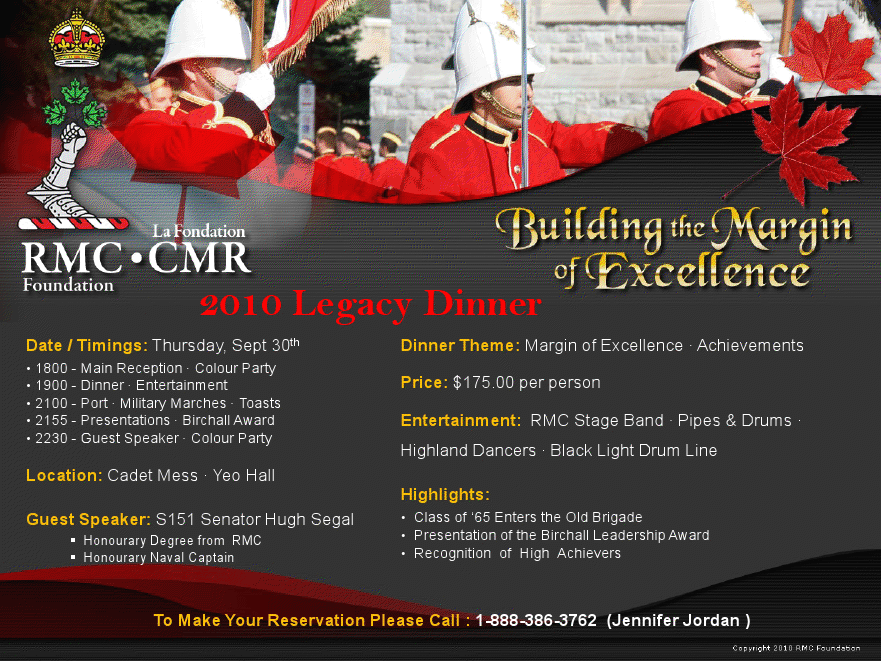 Click on poster for better viewing.
IN THIS ISSUE 36:
To find an article: copy title into the search bar on the top of the website and press the 'enter' key.
To search for an individual: type their name into the search bar and press the 'enter' key.
RMC Sports Day Going National on CBC TV;
Meet the CWC & Week Two – FYOP;
VARSITY SPORTS SCOREBOARD & REUNION WEEKEND SPORTS UPDATE;
Ex-Cadets in the News;
In keeping with the family tradition;
Where are they now?
Did you know two ex cadets are 2 of 49?
Victoria Edwards & Mo Hewitt Discuss the Roots of the RMC Band;
Reunion Weekend 1-3 October;
Foundation still seeking an E V-P & Careers | Carrières;
ALOY takes on the Rideau Canal!
Foundation: Changes to Letters Patent; RMC Nomadic Lifestyle; & Sunray Author @ RMC on Friday;
Operational Service Medal / Médaille du service opérationnel;
We Remember: 7715 Edward Ronald (Ted) Bade (RRMC RMC 1969)