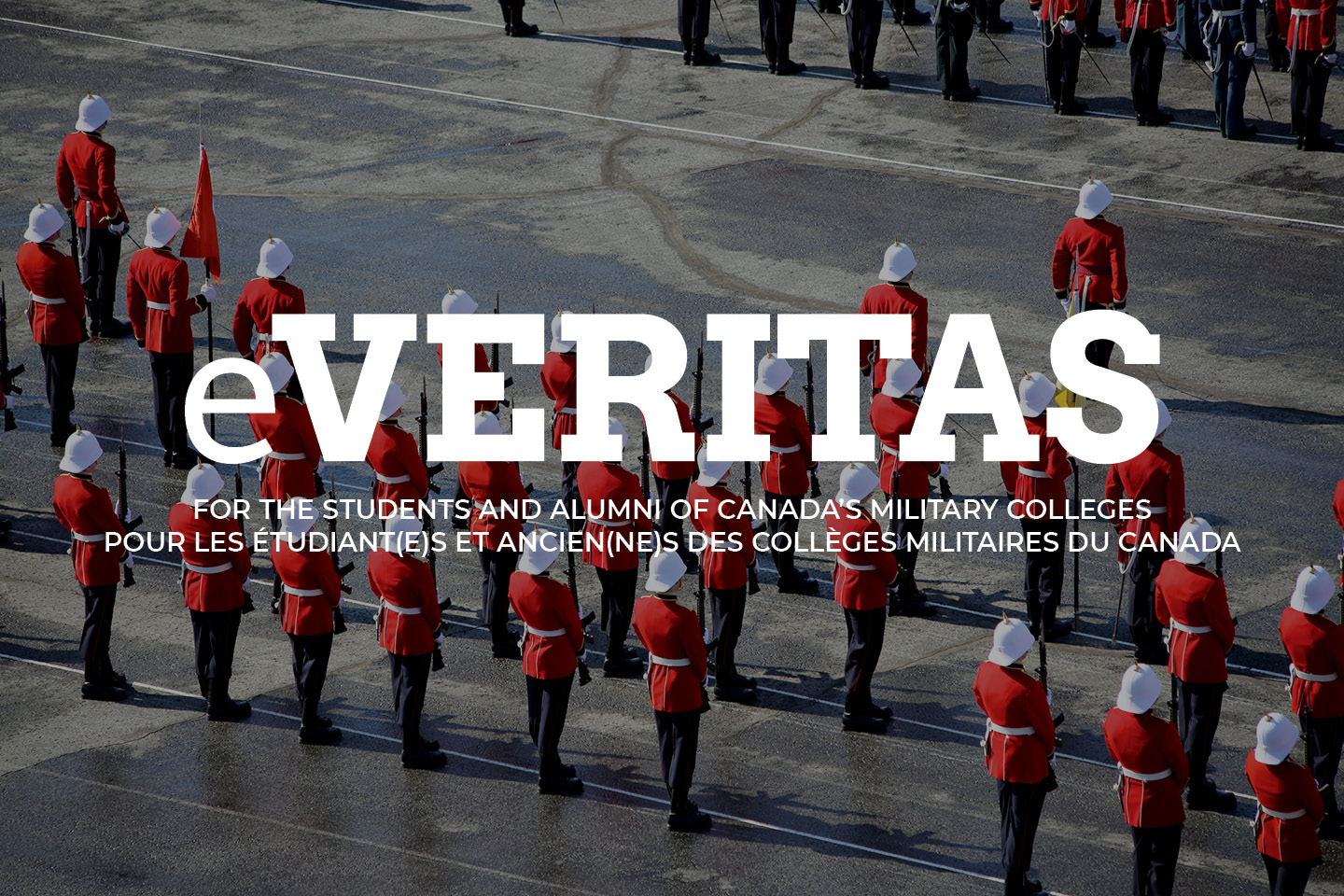 College Commemorates Battle of Britain
Photos by 26549 OCdt (II) Kai Zhao 
The Battle of Britain Parade was held on Sunday, 16 Sept, to commemorate the 72nd anniversary of the occasion. 1 Wing HQ, from CFB Kingston, organized the parade, while RMCC Cadets formed the flag party and cenotaph guard. The parade itself was held at the RCAF Memorial in City Park. Director of Cadets LCol Patrick Lemyre was in attendance, as were members of the RCAF who are posted to the College.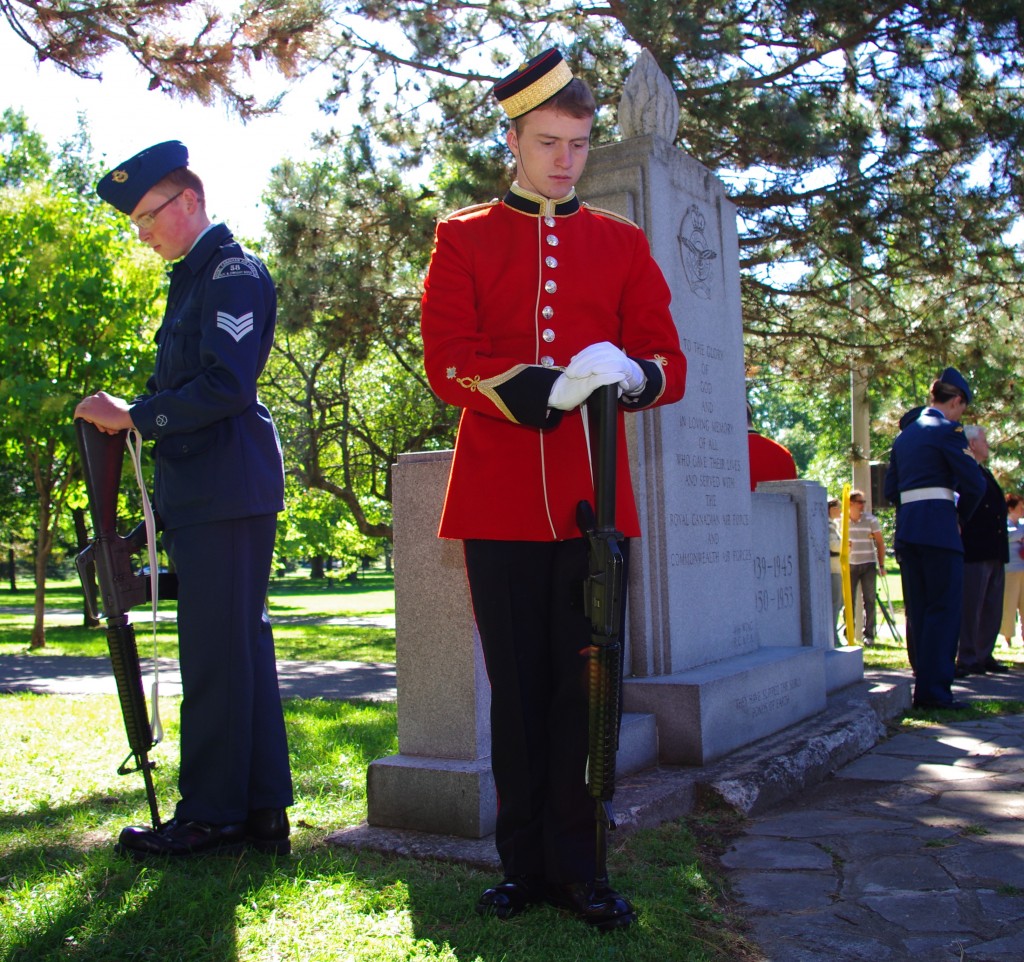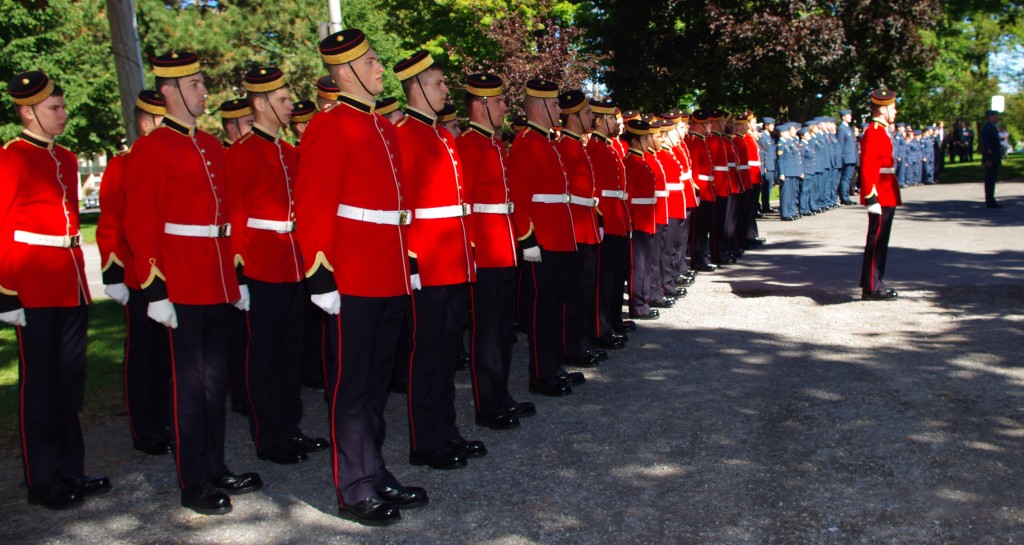 _____________________________________
In This Issue 36:
To find an article: copy title into the search bar on the top of the website and press the 'enter' key.
To search for an individual: type their name into the search bar and press the 'enter' key.
Ex-Cadets in the News
Class Notes: Cadets Who Entered in '52 Celebrate their LX &
2 IV Years Spending I Term On the Hill Plus a Whole Lot More
What are these 24 up to these days…?
Qu'est-ce qui se passe au CMR Saint-Jean
FYOP Cadets Face First Major Hurdles
The Week That Was…And More…
College Gets Olympic Visit & Varisty Sports Update…
Competitive Teams & Recreation Clubs
Expedition Club More "Wired-In" & Amazon Dispatch
Spotlight on Professors: Dr. Sean Maloney, War Studies Department
Notices | Avis
Careers | Carrières / Tip of the Hat / Realtors / Why Not Be a 212 Partner?
3069 W.A. McColl's – First Week of II Year – 1950
"…Brooks has gone to Shilo with the Korean Brigade…"
RIP – "Wes" Byrnell Popular RRMC Athletic Department Staff Member 1974 to 1982