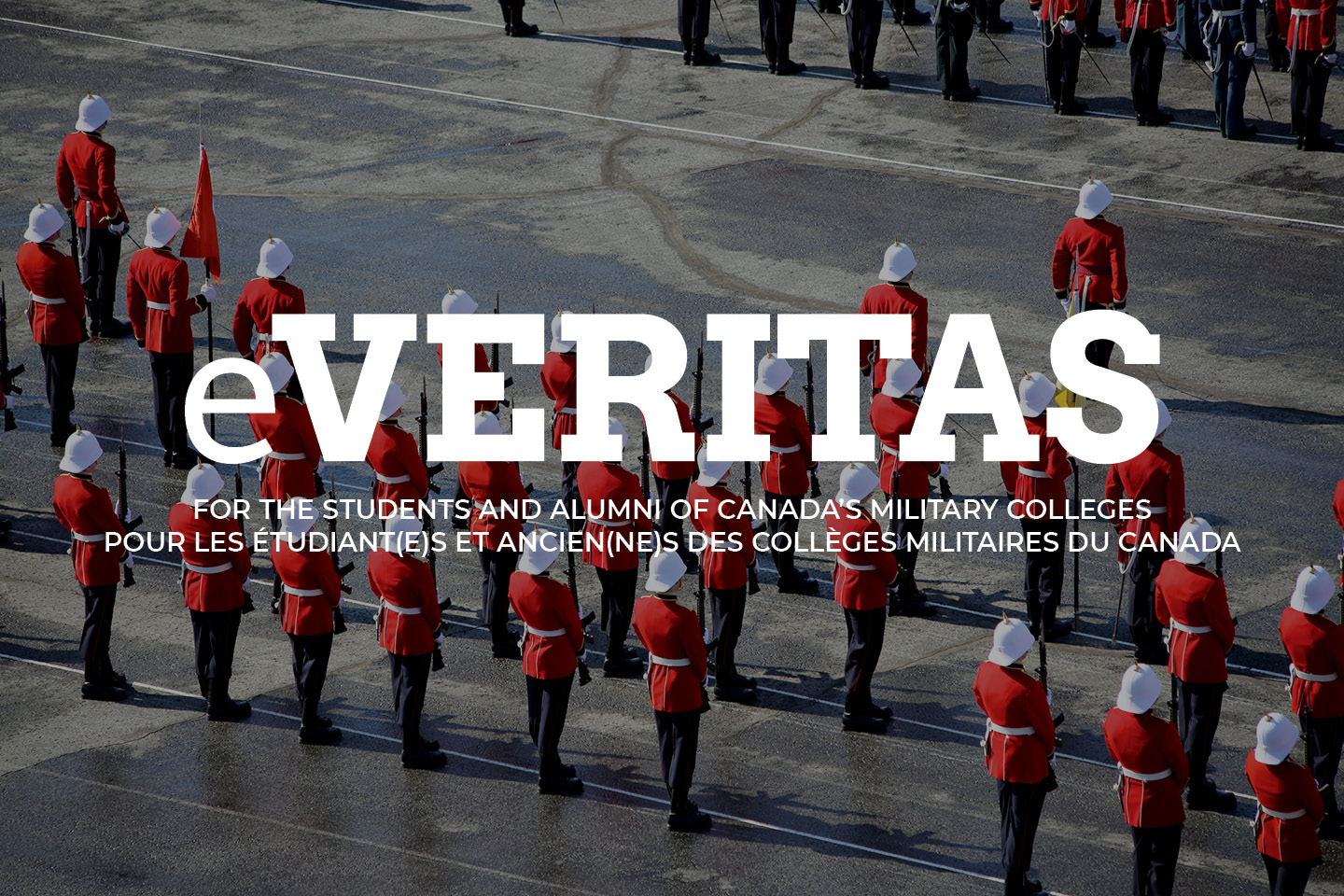 Sad News…
2861 MGen (Ret) D.G. (Dan) Loomis, OMM, MC, CD, who entered RRMC and graduated from RMC in 1952, passed away on 5 December in Ottawa Civic Hospital.
UPDATE: Major-General Dan Gordon Loomis, MC OMM CD (Ret'd) Passes
_________________________
Note: Thank you to those who recently signed up for a regular and / or Family & Friends membership. We will be updating out list in our next edition.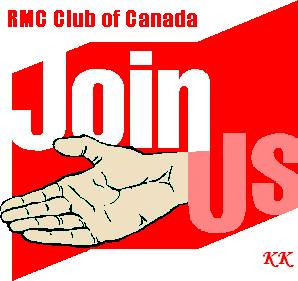 _________________________

________________________________
Issue 47:
To find an article: copy title into the search bar on the top of the website and press the 'enter' key.
To search for an individual: type their name into the search bar and press the 'enter' key.
Voeux de la saison des fêtes

Holiday Season Wishes

2013 turn around year

Year in Review – January

Year in Review – February

Year in Review – March

Year in Review – April

Year in Review – May

Year in Review – June

Year in Review – July / Aug

Year in Review – September

Year in Review – October

Year in Review – November

Year Winding Down – December

Please Consider Supporting Our Partners & a Big Thank You to Sponsors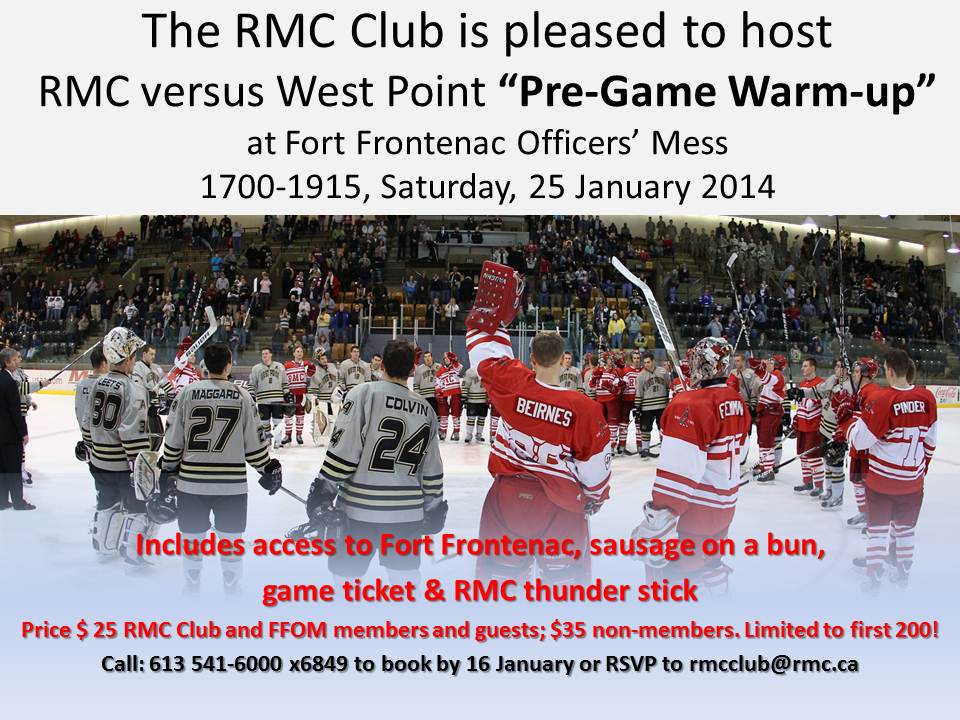 RMC CLUB SPECIAL EVENTS IN CONJUNCTION WITH THE WEST POINT HOCKEY GAME
The RMC Club will organize an exhibition game at the K-Rock Centre on 25 Jan from 1400-1600 hrs. A pre-game, of sort, prior to the main event – West Point / RMC game.
The plan at this time is to have Ex cadets (35 and over) play against each other – grad year – even numbered years against odd numbered years. Both teams may be augmented by two former NHL players.
Old timer rules will apply.
Those interested in playing are to send an e-mail to: rmcclub@rmc.ca
In addition, from 1700-1915 hrs, the Club will host a "Pre-Game Warm-up" at the Fort Frontenac Officers' Mess for Club Members and guests. See details above under the hockey photo. Those interested in attending are requested to send an e-mail – rmcclub@rmc.ca
More details early in the new year.