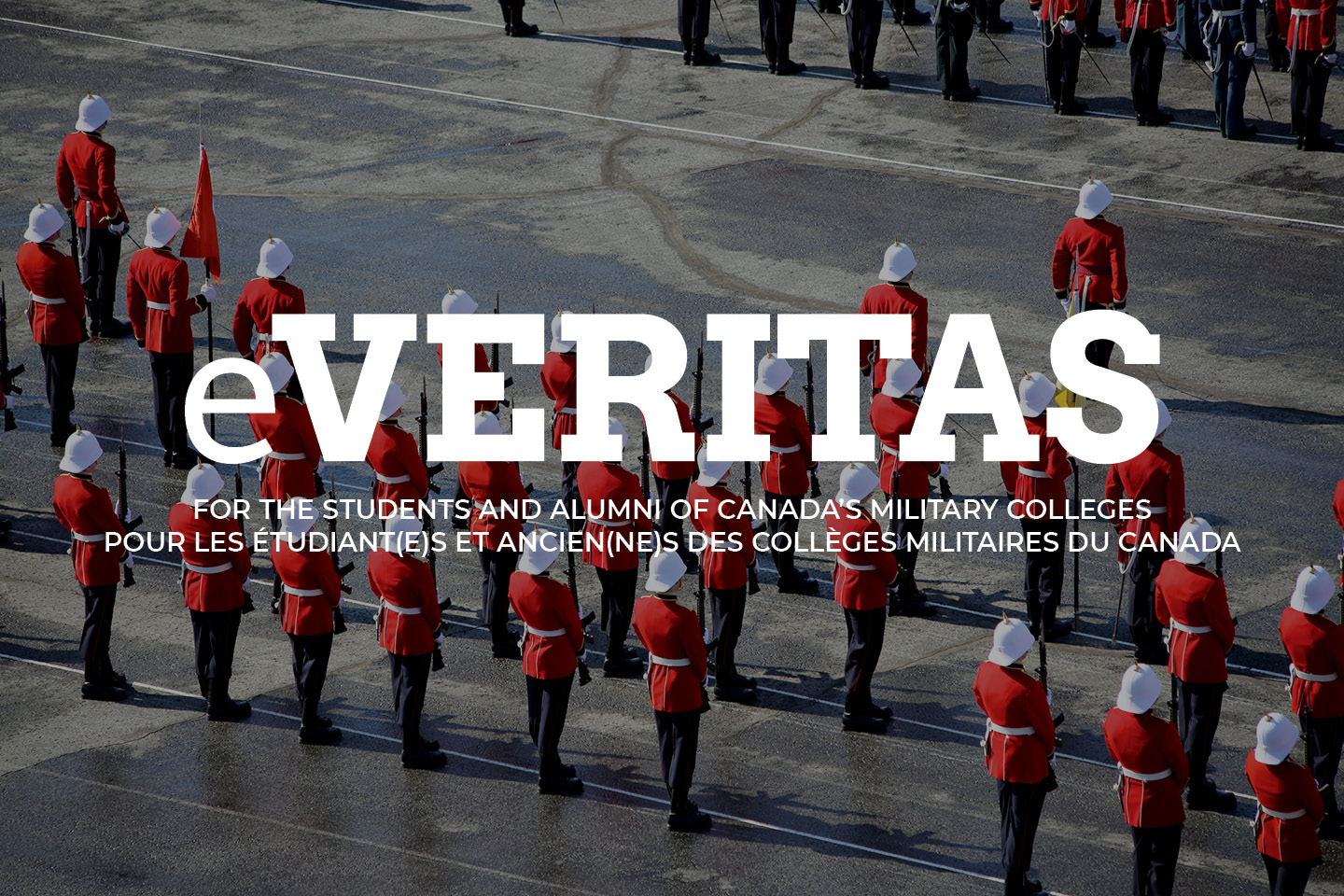 Voeux de la saison des fêtes
Holiday Season Wishes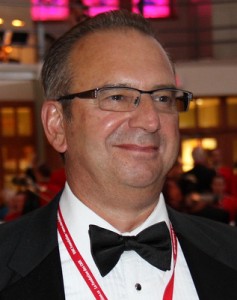 Cadets at RMC St-Jean and RMC of Canada, Kingston are currently engaged in study sessions in preparation for their 1st semester exam cycle. Je vous souhaite bon courage et succès.
Depui s septembre les élèves-officiers sont engagés dans les travaux académiques; les sessions d'entrainements militaries, les études et les activités para-scolaires. It is indeed a steady drive and requires focus, determination, courage, fortitude and a firm belief in success.
Vous allez bientôt vous retrouvez en période de repos. Many of you will have an opportunity to travel home or other holiday destination in company of friends and family. C'est le temps de célébrer vos succès et accomplissements. Please do so with due care and attention and remember to be safe. Watch out for each other and return to campus refreshed and eager to tackle the second term.
I take this opportunity to recognize the hard work and dedication of the entire Academic Faculty; Administrative Services; the military and civilian staff who keep the "machine" going. Je reconnais le leadership des Commandants qui mène la barque en bonne direction.
I wish also to recognize the continued support of our ex-cadets (alumnae), the various Branches, the many volunteers, the Foundation and the Club for supporting the many projects, publications and special events.
A tous je vous offre mes Meilleurs Voeux de la saison
To All I offer Best Wishes in this Holiday Season
12059 Jacques J. Gagné
President – RMC Club of Canada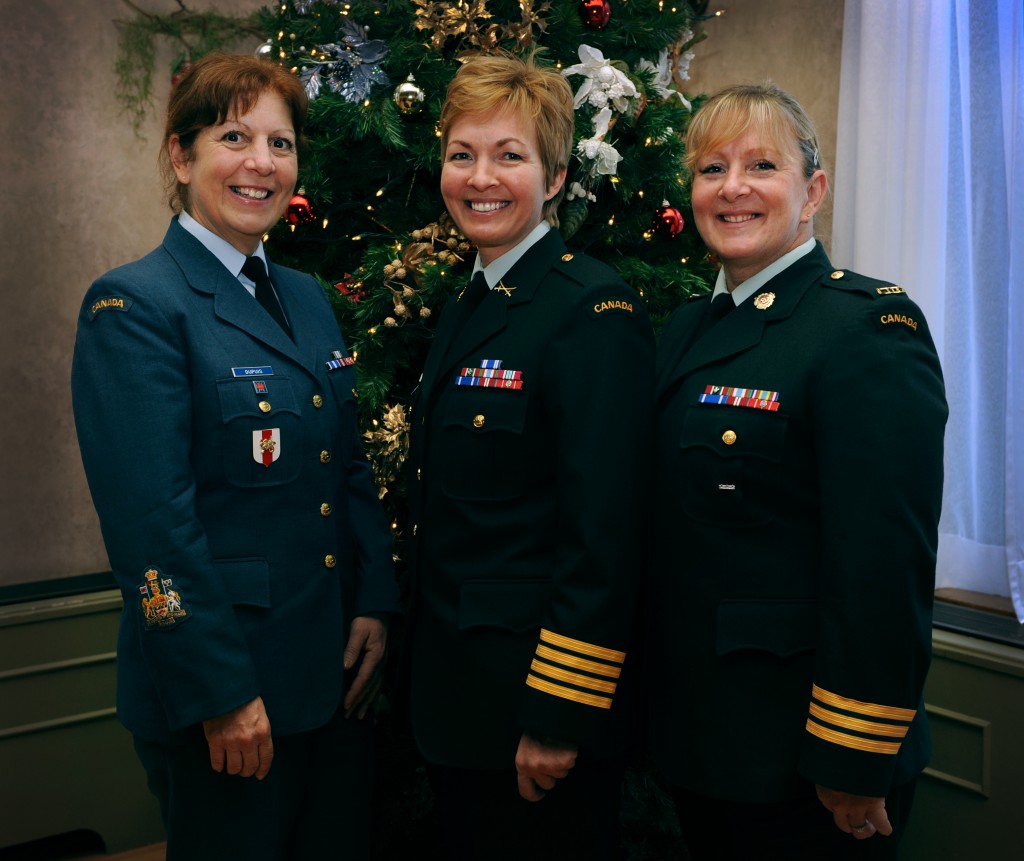 Nos meilleurs vœux de santé, de bonheur et de prospérité!
En cette période des Fêtes, le Lieutenant-colonel Édith Guimont et l'Adjudant-chef France Depuis se joignent à moi pour offrir nos meilleurs vœux de santé, bonheur et de prospérité au personnel du Collège militaire royal de Saint-Jean (CMR Saint-Jean) et nos partenaires clés de la Corporation du Fort St-Jean, de la garnison Saint-Jean, du Groupe de soutien de la 2e Division du Canada et du e-véritas.
Une autre année tire à sa fin. L'escadre des élèves-officiers a encore une fois profité de votre remarquable appui et leadership. L'année 2013 a été ponctuée par le traditionnel défilé de fin d'année, le changement de commandement, l'accueil d'une nouvelle cohorte d'élèves-officiers, la course à obstacles, la fin de semaine des retrouvailles, l'inauguration du Temple de la renommée et l'intronisation de l'honorable Joseph Day, sénateur, le Général (à la retraite) Walt Natynczyk, Lieutenant-général (à la retraite) Richard Evraire, et M. Jacques Castonguay, ancien recteur du Collège militaire royal de Saint-Jean. Voici autant d'activités d'envergure qui ont été menées à bien grâce au travail assidu et professionnel de tous. Merci mille fois pour votre appui et soutien dans l'exécution de notre mission.
Profitez pleinement de ce temps des Fêtes pour vous réunir en famille et entre amis. Amusez-vous et profitez de chaque instant avec vos êtres chers. Que ce temps de retrouvailles soit pour vous une occasion de célébrer dans la joie et la fraternité. Prenez aussi le temps de refaire le plein d'énergie et de profiter d'un repos bien mérité.
En terminant, nos pensées accompagnent aussi nos collègues déployés et leur famille. Une séparation n'est jamais facile mais est d'autant plus difficile en cette période des Fêtes. Puissent nos vœux de courage les accompagner et leur amener confort.
Sincèrement,
Colonel Jennie Carignan
Commandant du Collège militaire royal de Saint-Jean
Lieutenant-colonel Édith Guimont
Commandant-adjoint du Collège militaire royal de Saint-Jean
Adjudant-chef France Depuis
Adjudant-chef du Collège militaire royal de Saint-Jean
Happiness, good health and prosperity to you and your family!
In this holiday season, Lieutenant-Colonel Édith Guimont and Chief Warrant Officer France Dupuis join me in wishing happiness, prosperity and good health to all personnel from the Royal Military College Saint-Jean (RMC Saint-Jean) and our key partners from La Corporation du Fort St-Jean, Saint-Jean Garrison, the 2nd Canadian Division Support Group and E-Veritas.
Another year is about to end. Our Cadet Wing has once again benefited from your outstanding support and leadership. 2013 was marked by the traditional end-of-year parade, the change of command, the arrival of a new officer cadet cohort, the obstacle course, Reunion Weekend, the Inauguration of the RMC Saint-Jean Hall of Fame and the induction of the Honourable Joseph A. Day, Senator, General (retired) Walt Natynczyk, Lieutenant-General (retired) Richard Evraire, and Professor Jacques Castonguay, former Royal Military College Saint-Jean Principal. These activities, together with other annual College activities, were brought to fruition thanks to the unwavering and professional support we enjoy. Many heartfelt thanks for your support in the execution of our mission.
Take full advantage of the holiday season to celebrate with family and friends. Enjoy yourselves and take advantage of each moment with your loved ones. We hope this time of family gatherings will be an opportunity to celebrate in a spirit of joy and happiness. Take the time to re-energize and enjoy a well deserved rest.
Finally, our special thoughts accompany our deployed colleagues and their families. A separation is never easy and it is even more difficult during the holiday season. May our wishes of courage accompany their loved ones.
Sincerely,
Colonel Jennie Carignan
Commandant Royal Military College Saint-Jean
Lieutenant-Colonel Édith Guimont
Deputy Commandant Royal Military College Saint-Jean
Chief Warrant Officer France Dupuis
Chief Warrant Officer Royal Military College Saint-Jean
To Royal Military College of Canada Members, Faculty, Staff, Cadets, Students, Ex-Cadets and your families,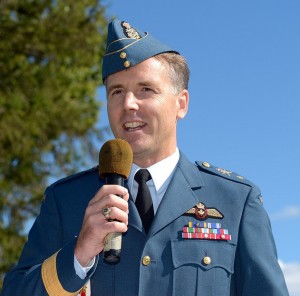 I am sending this Holiday message to all of you in order to express my sincere appreciation for your sterling efforts during my first five months as Commandant.  I thank you for your dedication and support. 
As you know, the principal mission of RMCC is to produce junior officers with the capability to lead effectively within the profession of arms.  Over the past five months as Commandant, I have been extremely impressed at how the College Team educates and trains Canada's future military leaders.  This task is vitally important, especially as we look to a future that presents a volatile, uncertain and complex security environment where robust and intellectually agile leaders will be essential. 
Whether directly involved in the principle RMCC mission or contributing and supporting other renowned RMCC programs and activities, it is essential that each of us strive to enhance our professional competence while ensuring we display the integrity and courage to do the right thing in all circumstances.  By continuing to foster a College team mind-set, I am confident that our collective efforts will continue to yield success as we move into the New Year.  I thank all of you for having embraced this command philosophy over the last five months.   
To our Officer and Naval Cadets specifically, I have proudly witnessed you tackle this semester's many challenges.  It was not that long ago that I was in your shoes, and I know how hard yet rewarding it can be to complete a term of activities at the College.  As such, you are most deserving of a well-earned holiday break.  
To the RMC Ex-Cadet Club and RMC Foundation, I recognize and appreciate your efforts; contributions which greatly enhance the experience of our Cadets by providing them with the best opportunities available and ensuring they may remain connected to this incredible institution.
To all of you who support our College programs with such dedication and commitment,   I cannot thank you enough.  My New Year's resolution will be to continue to work to ensure that you are provided the necessary support such that you can continue to deliver excellence at every turn.
In closing, I know many of you dedicate a great deal of time to your duties, to RMCC and to the Canadian Armed Forces and the Department of National Defence.  I hope that the holiday season will allow you to time to spend with your family and friends, to connect and celebrate, to recharge and return safely in the New Year ready to continue your magnificent work.  Thanks for what each of you do for this marvellous institution. It has been an honour to be your Commandant.
From my family to yours, I wish you Happy Holidays, Merry Christmas and all the best in 2014.
À vous tous, militaires, membres du corps professoral, membres du personnel, élèves‑officiers, étudiants et anciens du Collège militaire royal du Canada, ainsi qu'à vos familles :
J'aimerais profiter de cette période des Fêtes pour vous faire part de mes remerciements les plus sincères pour tous les précieux efforts que vous avez déployés au cours des cinq premiers mois de mon mandat de commandant du Collège. Je vous sais gré de votre dévouement et de votre soutien.
Comme vous le savez, la mission principale du CMRC consiste à former des officiers subalternes aptes à diriger efficacement au sein de la profession des armes. Au cours de mes cinq derniers mois à titre de commandant du Collège, j'ai été extrêmement impressionné de la façon dont l'équipe du Collège s'acquitte de cette mission et veille à l'instruction et à la formation des chefs militaires canadiens de demain. Il s'agit là d'une tâche d'autant plus importante que dans un avenir et un environnement de sécurité qui s'annoncent incertains, complexes et changeants, il nous faudra des chefs solides et dotés d'une grande agilité intellectuelle.
Que nous ayons un rôle direct à jouer dans la mission principale du CMRC ou que nous contribuions ou participions à d'autres programmes ou activités reconnus du Collège, il est essentiel que nous nous efforcions, tous autant que nous sommes, d'aiguiser nos compétences professionnelles tout en agissant en tout temps et en toutes circonstances avec intégrité et courage. Si nous continuons à encourager l'esprit d'équipe qui règne déjà au Collège, je suis convaincu que nos efforts collectifs seront les gages de notre réussite tout au long de l'année nouvelle. Je remercie chacun d'entre vous d'avoir adopté cette philosophie du commandement au cours des cinq derniers mois.
Aux élèves-officiers et aux aspirants de marine, tout spécialement : C'est avec une grande fierté que je vous ai vus faire face aux nombreux défis que vous réservait ce semestre. Ayant moi‑même été à votre place il n'y a pas si longtemps de cela, je ne sais que trop combien il peut être difficile – quoique stimulant – de mener à bien un semestre au Collège. Vous avez bien mérité votre congé des Fêtes!
Au Club des anciens du CMR et à la Fondation des CMR : Je tiens à vous témoigner ma reconnaissance pour tous vos efforts. Votre contribution enrichit substantiellement l'expérience de nos élèves-officiers, qui, grâce à vous, ont accès aux meilleures occasions et conservent un lien précieux avec notre remarquable établissement.
À vous tous qui appuyez les programmes du Collège avec autant d'empressement et de dévouement : Je ne vous remercierai jamais assez. Ma résolution pour la nouvelle année sera de travailler de plus belle à vous offrir le soutien nécessaire pour que vous puissiez continuer à incarner l'excellence en toute chose.
Pour terminer, je sais que beaucoup d'entre vous consacrez énormément de temps à vos devoirs envers le CMRC et les Forces armées canadiennes. J'espère donc que la saison des Fêtes sera pour vous l'occasion de passer du temps et de renouer avec votre famille et vos amis, de vous détendre et de faire le plein – et que la nouvelle année vous verra tous en pleine forme et prêts à poursuivre votre excellent travail. Merci à chacun d'entre vous pour tout ce que vous faites pour ce merveilleux établissement. C'est pour moi un grand honneur que d'être votre commandant.
De ma famille à la vôtre : Joyeuses Fêtes, joyeux Noël et meilleurs vœux pour l'année 2014!
A.D. Meinzinger
Brigadier-General | Brigadier-général
Commandant
Royal Military College of Canada | Collège militaire royal du Canada