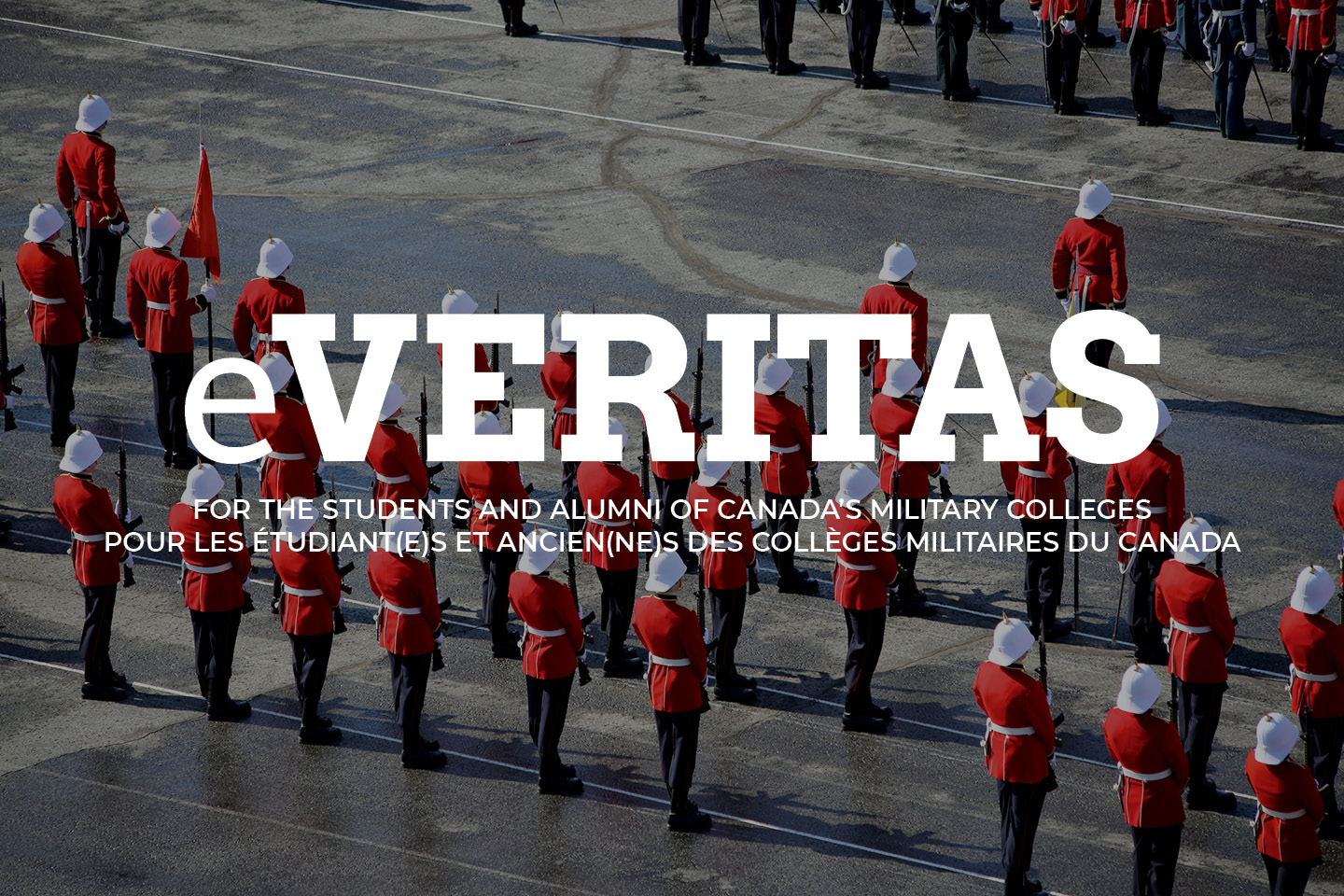 10209 Chris Chance Continues to Serve the C.A.F.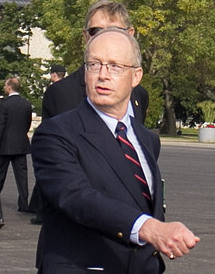 10209 Chris Chance (Class of '74) grew up in the Ottawa neighbourhood of Manor Park. Like many of his friends, he was recruited in high school to join the Cameron Highlanders of Ottawa, and it was his time as a militiaman which first ignited the spark of a desire to attend one of Canada's military colleges. Weighing his options between Kingston and Victoria, Chance was swayed by the exciting opportunity to see the world beyond his home province of Ontario.
"A friend of mine's brother had gone off to Royal Roads. And this going to the west coast, and having your education paid for, this great adventure… I thought, 'That sounds pretty cool!''" Chance recalls. "And the other thing too was that it was sort of this spirit of adventure, plus the idea that not just anybody got in. It seemed that you competed, and that if you were accepted to military college you had done something."
As a young man in his last year of high school, Chance made the decision to go for that grand adventure and applied to Royal Roads. Upon receiving his acceptance letter, he spent the summer backpacking around Europe before shipping off to Victoria. Spending two years at Royal Roads from 1970 to 1972, Chance then completed his degree at RMC with a focus on General Economics.
"I was in Honours Economics and Commerce when I arrived at RMC. At the end of third year, I had somehow managed to not do so well in accounting, and… it was suggested by Professor Newcombe that I might consider a general program— be it General Economics or General Commerce," he explains, and continues with a laugh, "So I opted for General Economics and graduated top of my class— we were three in number. The other two were Bruce Johnson and Randy Hayden. The three general economists."
Commissioned into the Armoured Corps, the 12e Régiment blindé du Canada, Chance headed off to Valcartier upon his

graduation from RMC. At the end of his time there, he had served during the Olympics, been to the Arctic, done a tour to Cyprus— and had the good fortune of learning a great deal from those he worked with.
"[Applying to 12 RBC] was the best decision I ever made," he says firmly. "Off I went to Valcartier, and I was very lucky to have had some good senior NCOs take me under their wing and ensure that any decision I made was not going to hurt somebody or result in, 'That was a stupid decision, sir.'"
Chance's next posting was to St. John's, where he would spend three years looking after the province's army cadets. Now thirty-four years since the completion of that posting, Chance still looks back on it very fondly and keeps in touch with many of the young cadets with whom he worked. Of particular pleasure over the years has been seeing the ongoing successes of those young cadets, such as Dr. Howard Coombs, now an Assistant Professor at the very College from which Chance himself graduated years before their paths would cross.
At some point along the way, Chance began to lose some of his faith in the Army's leadership, but a fortuitous assignment and some solid friendships helped him to refocus and ultimately set him on the path his life would take.
"I had started to lose a little bit of faith in the leadership of the Army, to be honest. What restored it, however, was the following summer. I was assigned as an instructor to Camp Gagetown, for young lieutenants," Chance explains. "During that time, I got back to good soldiering, what I had been trained for, and honed my own professional skills, and realized it wasn't about the officers so much, it was all about the soldiers. And I just loved those guys. That's when I met Rick Hillier. And some of our students during that course in '81 have risen to general officer rank, and who I consider to be friends, [such as] recently retired Brigadier Peter Atkinson. All good folks."
From there, Chance decided to take leave without pay and earn an MBA from the University of Western Ontario. Before ultimately leaving the Forces, he completed one last tour to Cyprus, and has been working as a civilian ever since— but one with a deep belief in and dedication to our nation's armed forces.
"I work for a defence contractor called Raytheon Canada. My job is to sell Raytheon capabilities and services to the Canadian Army. I still believe in the Canadian military," Chance explains with conviction. "I stay in touch with my pals from RMC, my pals from the Army. My closest friends are those that I developed in the military, both as an officer cadet and a serving officer. In this way, I don't go to the field or get posted to various places— I live here in Ottawa where I actually grew up, and get paid to try and provide good stuff to our soldiers, which is something I believe in strongly."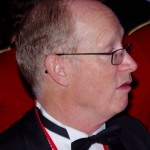 "I went to the Legacy Dinner with one of my good pals from Royal Roads, and you must be advised that the Rodent cadre of buddies is still strong, we're still out there," he says with a laugh. "Lot of great guys from CMR, and RMC, too… We bonded there, and one thing that one learned very quickly at military college and in the military is what common sense really is, and very quickly learned what people are made of, and who you could count on."
Though he no longer wears the uniform, it's clear that Chance learned early on and continues to agree: the people he met and came to know during his time in the Forces fall into the category of those you can count on— and as he continues to serve the military from the civilian side, he'll endeavour to be one they can count on themselves.