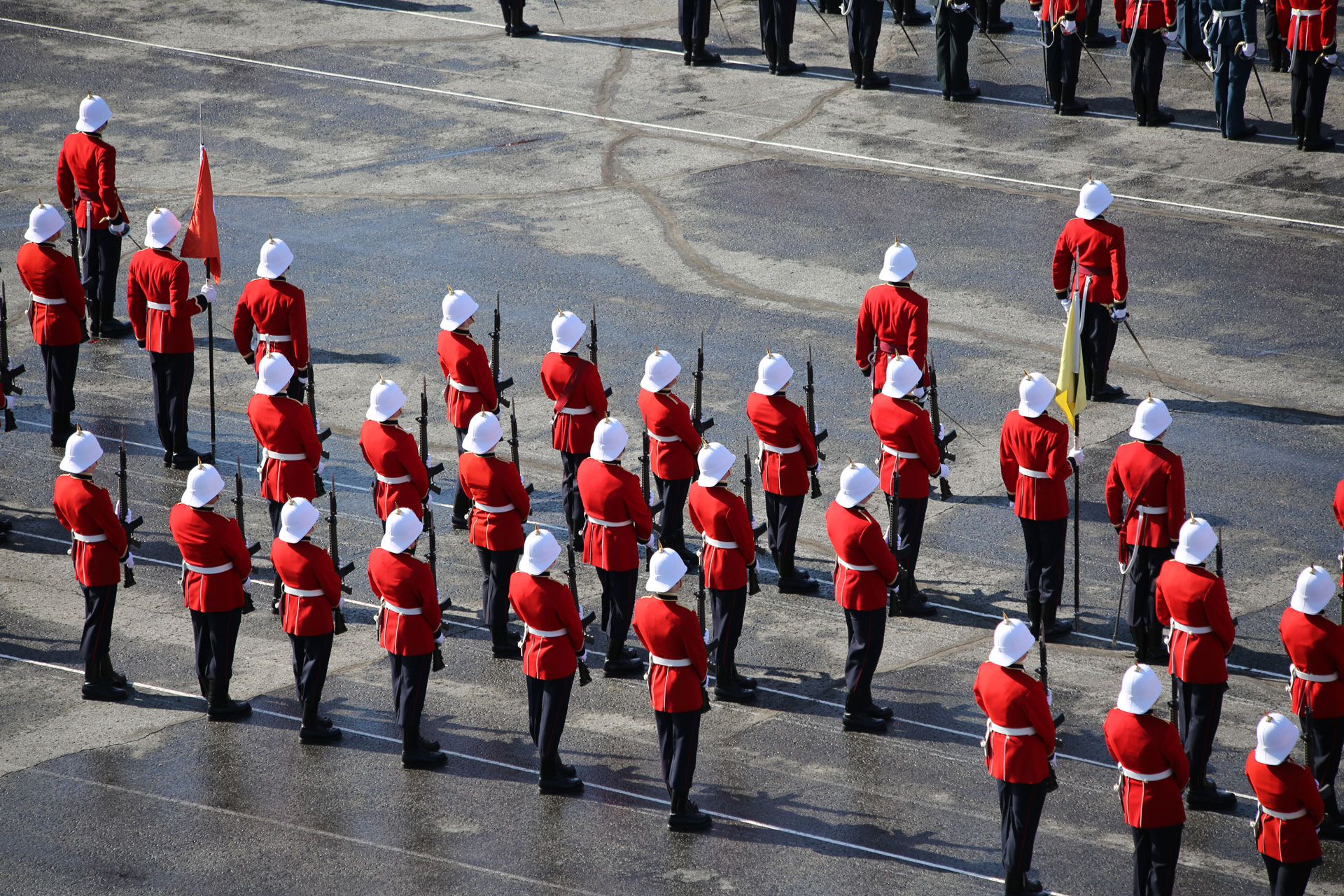 The crew from 2006 With "The Major"

BLURB FROM THE BOURGEOIS, 8788 GEOFF BENNETT:
In late September fifteen Ex-Cadets will paddle a voyageur canoe from Ottawa to Kingston, arriving just in time for the RMC Foundation Legacy Dinner. Raising and lowering their paddles over 100,000 times, they literally pull their own weight while raising funds for athletics. Costs are borne by the crew, including three tables at the Legacy Dinner and substantial donations to Friends of the Rideau and the Rideau Roundtable.
They call themselves "maudites" after the strong Quebec brew of the same name, reminiscent of the voyageur era and the ancient legend of the flying canoe, "la chasse-galerie." In a tribute this year to west coast tradition, the paddles have been designed by Kwagi-ulth artist Jason Hunt. An orca, wolf and eagle honour the navy, army and air force.
Three previous voyages raised a total of $200,000 for athletics at RMC. Donations have doubled with each trip, from $28,000 in 2000, $57,000 in 2001, to $115,000 in 2006. The funds raised in 2006 were committed to the Danny McLeod Athletic Endowment Fund in honour of one of our most well-known sports personalities. This fund supports the entire spectrum of varsity athletics at RMC. The balance at the end of 2010 stood at $142,000. If the sun shines and "the creek don't rise" the paddlers aim to get the fund above $200,000 this year.
Give athletics a boost and give the "Maj" a 90th birthday present – pledge a paddler now and pay later! Pick your favourite from the photo gallery on the RMC Foundation website . You may also make a pledge or tax-deductible donation by calling Jennifer Jordan at 1-888-386-3762.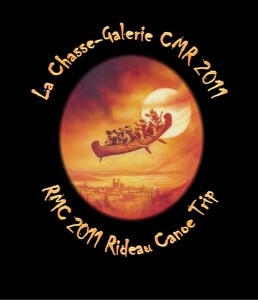 "Logo courtesy of Sleeman/Unibroue"