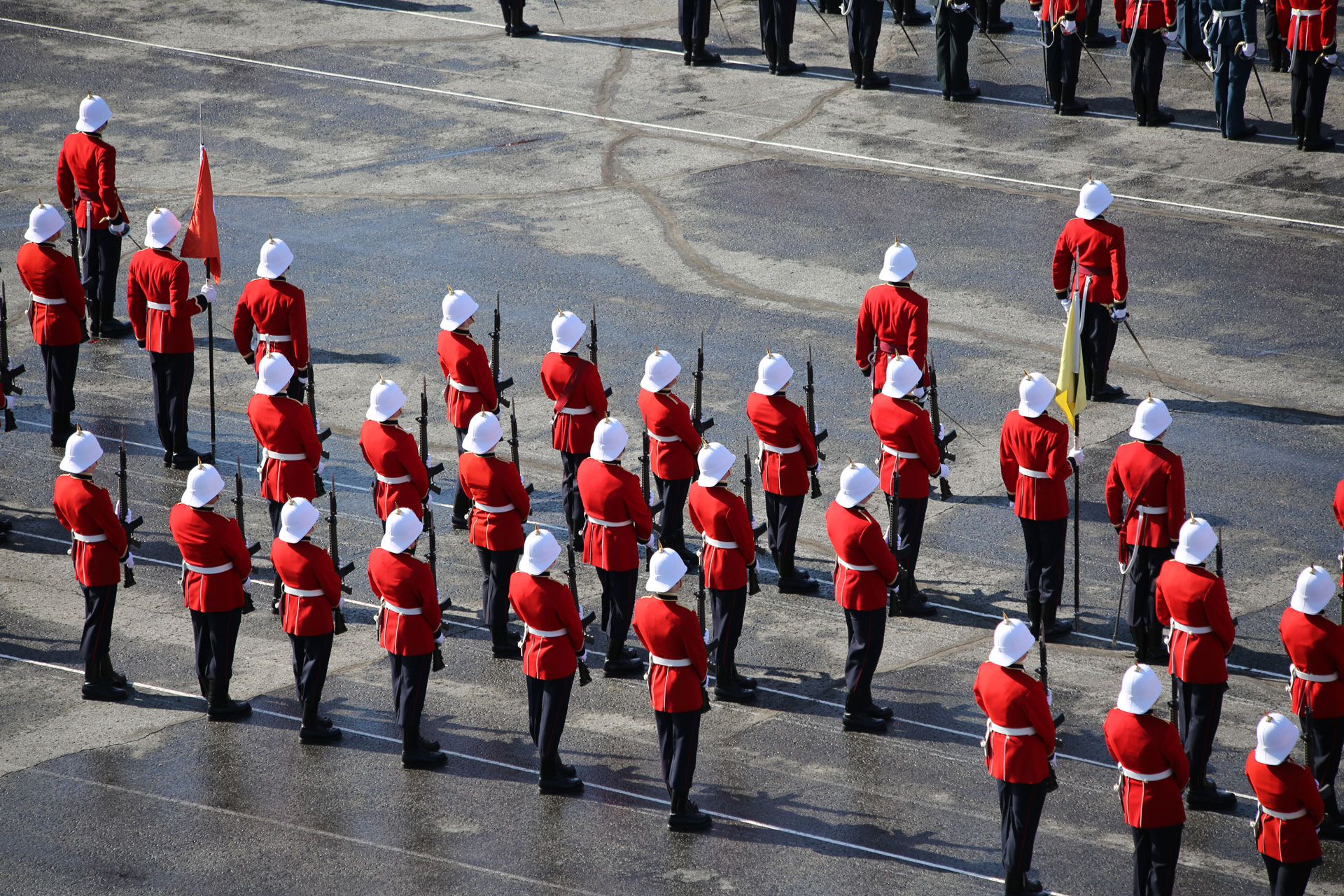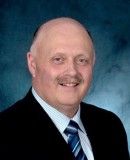 10218 Paul Crober
completed his time at Joint Task Force Games (JTFG) during the actual Olympics and Paralympics as Chief of Staff to RAdm Tyrone Pile.
Just prior to the Games he was informed by Commander Canada Command that he was to be presented with the Officer level of the OMM, which did occur in December 2010 at Govt House.
Paul had just retired the month prior — after over 42 years of service in the Reserves and Regular Force.
The best move he ever made was to take up the previous Admiral's request to become the initial planning officer for the Games in Joint Task Force Pacific (before the creation of JTFG), having put in about 9 years provincially/federally in emergency management leadership positions after departing the Regular Force as a LCol in 1997.
To top it off (his rather disjointed career, that is), Paul was about to attend, as a retiree, the Depart with Dignity of one of the JTFG senior officers at the Esquimalt Wardroom in June, when he was informed the day prior to be there earlier — since they had just learned that Paul was to be awarded the CDS Commendation(!) — apparently awarded for his work within JTFG but more specifically because of his position as the chief liaison between the CF and VANOC before/during/after the Games.
Whatever doubts Paul had about leaving a perfectly good Director's position in the Federal Public Service in 2006 to become a full-time officer again after a 9 year absence had fairly well dissipated as the Games wound up. Those doubts completely vanished in a twinkling when that CDS Commendation came his way.
Paul is  about to turn 60 in less than a couple of weeks and he has ended his rather stop/start career on a high note. He is so very grateful for the opportunity to have done so and, most importantly, to have served with such an incredibly talented group of superiors, peers and subordinates from the RCN, The Cdn Army and the RCAF — the nature of whom were a major factor in how successful the CF "Olympic" mission was last year.
As a last comment — Paul was not what one would call a great student at RRMC/RMC. Having said that, the lessons that those institutions imbued in him remained throughout his entire career (and also during his time as a provincial and federal manager), culminating in ways too numerous to list during the preparation for the Olympics. Paul continues to be grateul that he attended RRMC and RMC instead of one of the three universities in Ontario he had been accepted at (way back in 1970).
The training, education, discipline, etc offered by RRMC/RMC were instrumental in his successes — whether he knew that decades ago — or not.
___________________________________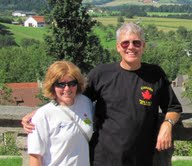 14481 Dr. Linda Newton (RMC 1984) has moved to London, England with her husband (13898) Maj Keith Laughton who has been posted on exchange to the UK Ministry of Defence for three years. Although she is now across the pond, she remains an Adjunct Professor at Carleton University and is still employed with Defence Construction Canada (DCC) part time whilst in the UK. She has since established the first DCC "satellite" office in London from her 2nd floor office at her house in Ealing. She wants everyone to know that the recent London riots had nothing to do with her & Keith's arrival!
___________________________________
Alex Morrison Heading Back to Cornwallis From Royal Roads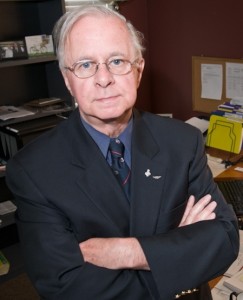 Alex Morrison and wife Elizabeth attended the Commandant change of command parade at RMC last month. He has been on the move a lot over since the Spring. He isn't slowing down.
A few months ago, they had a very good visit with General Tremblay in Fort Lewis, Washington and were well briefed by him and his staff on military activities at the large Army and Air force base.
Alex's extended contract here at Royal Roads University came to an end on the 26th Aug.
He and Elizabeth, with their dog Magic, will be motoring all the way across the country to their home in Cornwallis, NS. Before reaching home, they will be stopping in various places to visit relatives and friends. They will be in Cape Breton on 9-11 Sep for the annual reunion of the Cape Breton Highlanders.
CBH veteran Ted Slaney and Alex wrote The Breed of Manly Men: The History of the Cape Breton Highlanders And each of them served as Honorary Colonel. Thus they are especially looking forward to this reunion as the CBH name has recently been revived and there will be a special rebadging ceremony.
Alex concluded, "We enjoyed being out here on this coast for the last 15 months and seeing the great job all the folks at Royal Roads University are doing to maintain excellent relations with Royal Roads Military College graduates. I also had a chance to attend some of the Ex-Cadet Club gatherings and to renew old friendships as well as meet new folks."
___________________________________
Journey to Turkey, Greece and Israel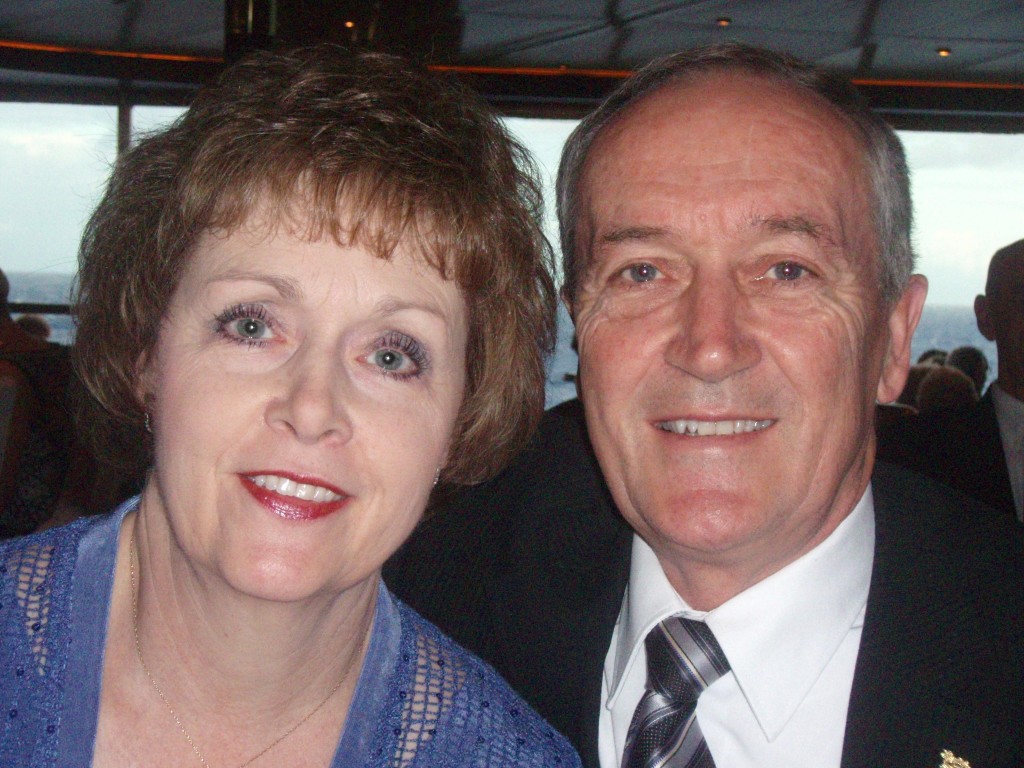 As they have done several times before, next April our Club Chaplain, #8457 Rev. Paul Robinson (RMC 1971) and his wife Carol will be leading another exciting trip to the Middle East, this time to Turkey, Greece and Israel.
They will be flying Air Canada from Toronto to Istanbul on Tue, April 10, eventually returning on Air Canada non-stop from Tel Aviv to Toronto on Mon, April 23.
Highlights include:
Ø the Acropolis and Mars Hill in Athens
Ø the Blue Mosque, Hagia Sophia, Grand Bazaar & Yerebatan Cisterns in Istanbul
Ø the cities of the Apostle Paul's second missionary journey – including Philippi, Thessalonica, Berea, Corinth, Ephesus
Ø five of the seven churches named in the book of Revelation
Ø the Dardanelles & Gallipoli
Ø the Meteora Monasteries and ancient Delphi
Ø sailing on the Bosphorus and the Sea of Galilee
Ø Tiberias, Capernaum and Beit Shean archaeological excavation
Ø Jerusalem & the Mount of Beatitudes
Ø the Pool of Bethesda where Jesus healed a crippled man
Ø the dungeon in Caiaphas' House where Jesus likely spent his last night
Ø the Via Dolorosa, Gethsemane and the Garden Tomb (where we will have communion)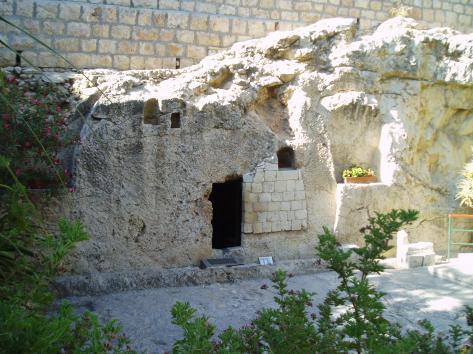 Paul and Carol maintain that their guide, Micha, who has guided on previous tours, is the very best in Israel, having been named "Guide of the Year" out of 3,600 guides! Micha recently conducted a personal tour for the Chairman of the Joint Chiefs of Staff and his wife. A PhD archaeologist, Micha is credited with finding the first extra-biblical evidence for the existence of Pontius Pilate.
Cost for the trip including flights, meals and accommodations, as well as ALL TAXES AND tips is $4,730 (CAD). If you would like to know more about this trip, you can email Paul at pastorpaul@xplornet.com. Or catch him at Reunion Weekend!