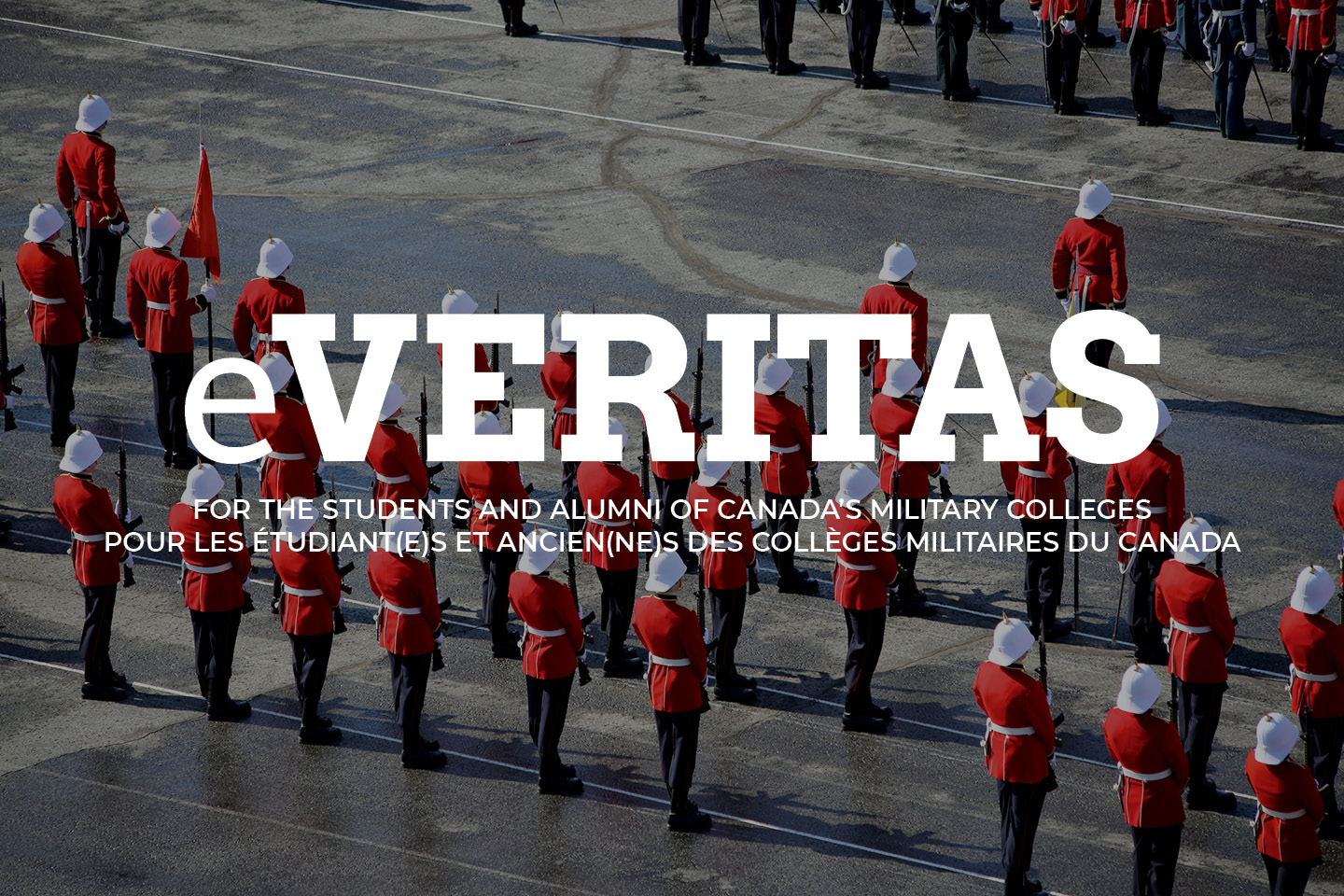 Summer 2013 Experiences…
By: 26301 OCdt (III) Nevin Williams
26694 OCdt (II) Jordan Burkhart
This past summer many young Officer Cadets and Naval Cadets (mostly second years) partook in the Basic Military Officer Qualification (BMOQ) course. Usually completed after the first academic year, the course comprises of many different activities with the intent of introducing cadets into the military lifestyle and taking the first step into military leadership. Some of the activities included in BMOQ entail, but are not limited to:
• Emergency first aid training
• Basic weapons handling
• Rappelling
• Map & compass training
• Exercises PreVimy and Vimy
Having already partaken in the two-week indoctrination before arriving at RMC, and also taking part in the First Year Orientation Period in the first year of school, BMOQ is shortened to 11 weeks for RMC Officer and Naval Cadets. After learning the above skills throughout the course, exercises PreVimy and Vimy put these newly acquired skills to the test in a simulated combat environment in order to have the first taste of responsibility of other troops. When asked about recommendations for those taking the course next summer, second year OCdt 26694 Jordan Burkhartof 7 squadron said to "be prepared for a larger variety of expected responsibility" as the two-week indoctrination period and the First Year Orientation Period are strictly aimed at learning to follow in a military fashion.
26415 OCdt (III) John De Boer
Many third year officer cadets returned from formal Second Language Training (SLT) either at the Canadian Forces Leadership and Recruit School (CFLRS) in Saint-Jean-sur-Richelieu, QC, or here in Kingston, ON at RMC. Having a BBB profile in the second official language is essential for attaining an RMC degree at graduation for all Officer and Naval Cadets. Those who have not yet attained their BBB profile must take an SLT class for 5 hours per week during the academic school year. Third year OCdt 26415 John De Boer of 8 squadron who took SLT in Kingston, ON said that "[SLT] was nicely slowed down from the usual business of college life which allowed us to concentrate on our second language. It helped me be immersed in the language which was beneficial to improving my skills". As for those who will be taking SLT next summer? OCdt De Boer recommends "arriving ready to learn and to make the most out of it. I would recommend taking some time after class to study on your own, such as reading a book or watching a movie in the second official language, or using language-learning software".
25925 OCdt (IV) Emily Kwak
For those Officer Cadets in the Canadian Army, it's necessary to take BMOQ-L (Basic Military Officer Qualification: Land) at some point. As a future Army Logistics officer, 6 squadron CSL 25925 OCdt Emily Kwak partook in this course this past summer. Formerly officially named CAP (Common Army Phase, yet still widely-regarded as "CAP"), it is designed to challenge and train young officers in more advanced weapons handling, more demanding leadership positions in simulated combat missions such as section-level attacks, and therefore requires augmented physical stamina. The 6 squadron CSL said that "there were many parts of CAP that I definitely relied on my teammates to get through," and also says to those taking the course next summer, "Reviewing the battle procedures learned from BMOQ, as well as going over old notes was beneficial to me when taking CAP". Rucksack marches and the breaking in of footwear would be quite beneficial to those taking the course next year. OCdt Kwak said that "after a week or two we were doing pretty well as a team and the staff were impressed with our professionalism". Most Officer Cadets would agree that BMOQ-L provides a very rewarding challenge that solidifies the basic skills required by all to become a Canadian Army Officer.