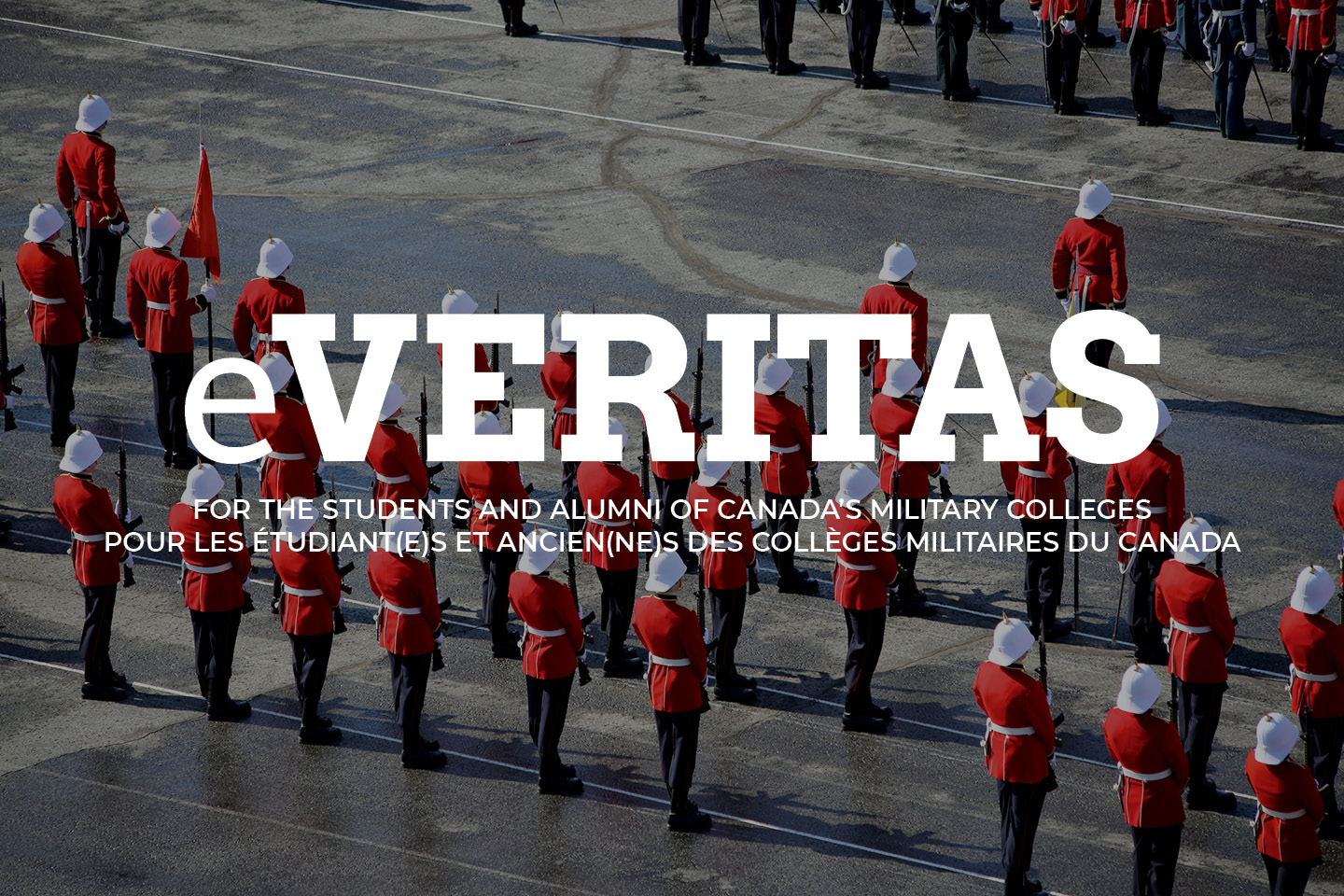 Hands-on Leadership Training – RMCC Expedition Club's Arctic Expedition
By OCdt (III) Matthew Howse, 26508
This past weekend the RMC's Arctic expedition team returned from Pond Inlet, NU after having spent eight days trekking through often-treacherous terrain. Although the plan was originally to travel to Sirmilik National Park, after consultation the Park Warden and negotiating with the local Hunters and Trappers Organization, the team decided to travel inland to Mount Morin and its surrounding glaciers for several good reasons such as the excitement of facing a unique challenging terrain, but also because of budget constraints and the transportation requirements.
On their expedition they encountered numerous leadership challenges such as crossing rivers with a team of eight and traversing steep cliffs with heavily weighted packs. Another significant challenge was carrying the required food for eight people for eight days.
The RMC cadets were also exposed to a different style of Canadian living as well. For a community that operated on the principle of "Eat when your hungry, sleep when your tired" it was not uncommon to see children playing around a pond at 0300hrs or 1300hrs. It was these same children who proved to be the best source of information as well.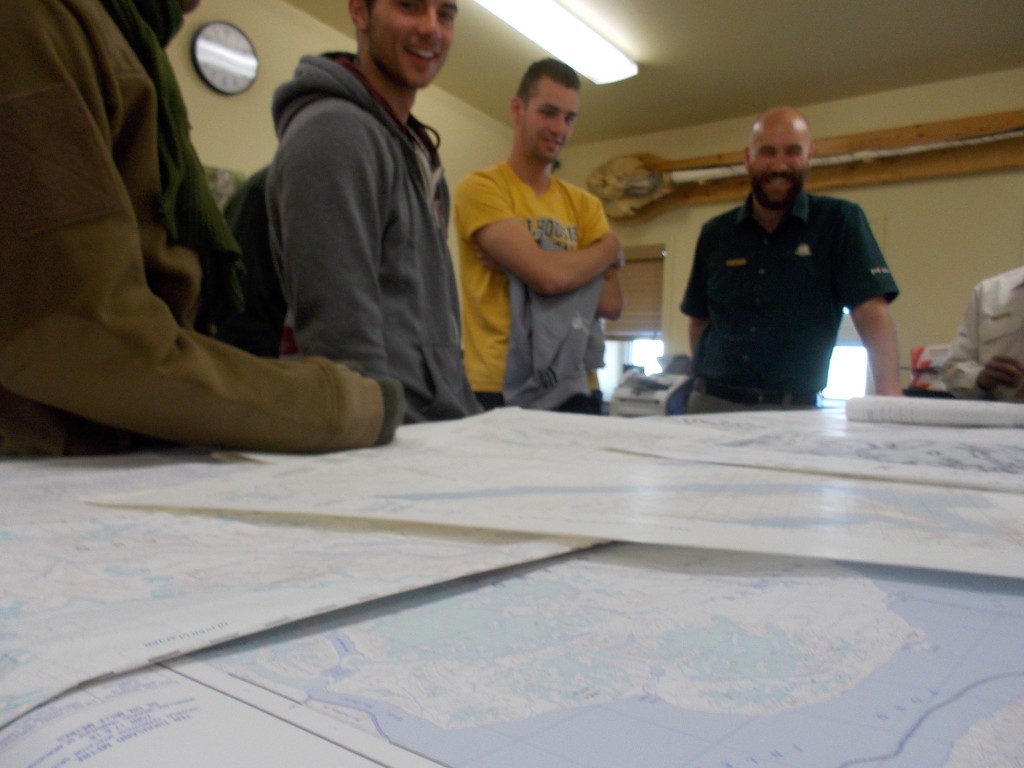 After landing on Pond Inlet's gravel runway on Day One, the team camped in a field just outside the airport awaiting their brief with the Parks Canada authorities the following day. Day Two saw the RMCC Cadets experimenting with the community's principle and beginning their trek at 2000hrs and continuing until 0230hrs the following day.
Day Three was the team's first encounter with river crossing and turned out to be the most difficult of about ten. Jane's Creek was frigid and was about twenty meters wide where the team crossed. Immediately after crossing the team pitched tents and had a hot meal in an attempt to recover as quickly as possible.
Day Four marked the end of the good weather, as the Cadets would trudge on through high winds, rain, hail, and snow for the next three days. However demoralizing this was, it brought about several moments of hilarity. Such as OCdt (III) Alexandre Kingsbury 26316 doing the dishes in his underwear to avoid getting his clothes wet. At the time this was obviously not enjoyable at all for him in negative seven-degree rain, but a good source of laughter afterwards.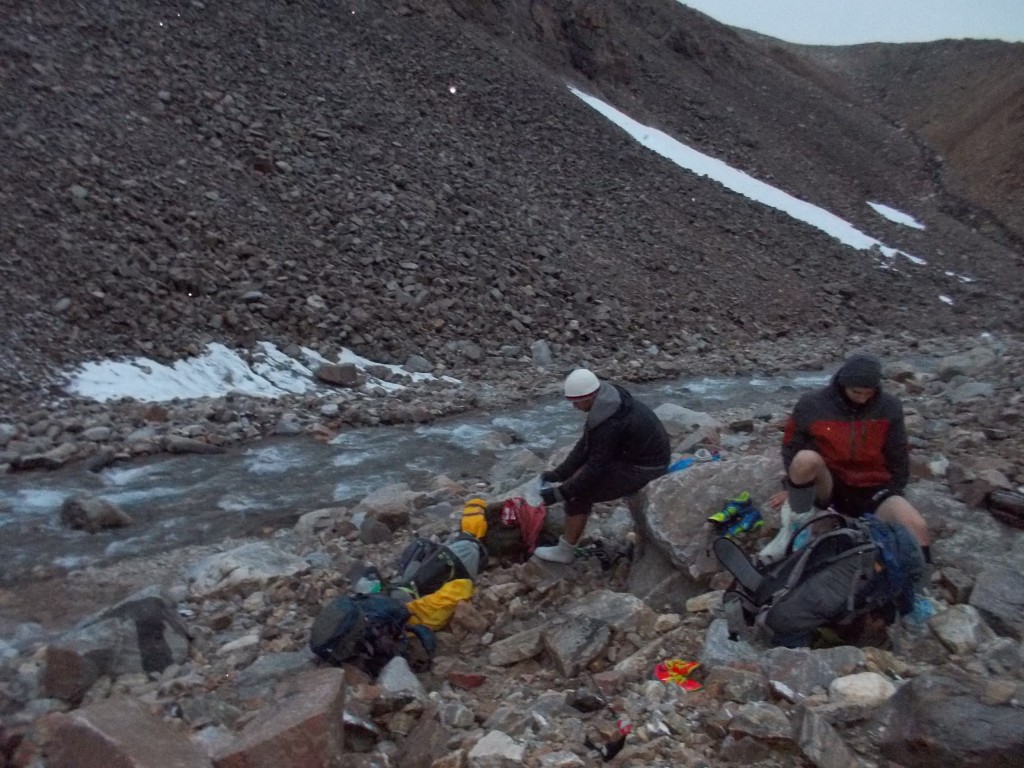 On Day Five the team began to enter the mountain range surrounding Mount Morin. Following a river of glacial runoff up to the base of the mountain proved to be very difficult. The team, after ascending and descending steep slopes, had to cross the river to camp on a small clearing beside the river before making it to the final valley.
Day Six saw the emergence of culinary expert "Chef Vinny" OCdt (II) Vincent Sauve 26714 and cooking crew "Saucier" OCdt (IV) Andrew Ernst 26068 and "Stoveboy" OCdt (II) David Rybak 26609. This was also the first day in which the team had to use a shovel and hammer to remove rocks from the permafrost to clear a site to pitch tents.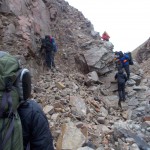 The team hiked up 800m of Mount Morin on Day Seven, but experienced heavy fog so they were forced to turn around. Day Seven was also the first close contact with some of the areas massive glaciers.
Day Eight was the first day of the return trip, which proved to be much easier terrain than the initial six days of trekking. Exiting through a much wider mountain pass, the team had little trouble with crossing water.
After spending Day Nine and Ten camping beside a river cross-roads and making some delicious blueberry jam the team was back in Pond Inlet, awaiting their flight home. However, this was actually the biggest hiccup of the expedition. The team learned the true struggle of air travel in the north by spending a day in the Pond Inlet Bed and Breakfast and a day in an Iqaluit hotel as their plane experience mechanical and weather delays. However, the people of Pond Inlet showed the team what northern hospitality was about.
In the words of some of the team members:
"I have never experienced a place that is so friendly. Everyone is willing to go out of their way to help you. We were offered a place to stay by a woman who recognized us as the people who tented outside the airport."
"I believe that on this expedition we encountered more realistic obstacles and true leadership moments than one may ever encounter in their time at RMC. The decision to take a path that you believe is safer, although it clearly poses many threats to the safety of your team members was a new experience for me. It was the first time I felt truly responsible for the safety of another. The difference between the apparent dangers of the expedition is so different from the simulated danger of training. The differences between the planning and the execution phases and their respective headaches were also an excellent learning opourtunity. Operating within a bureaucratic organization takes a certain persistence and patience that I think we gradually adopted."
"At first the children really caught me off guard, how blunt they were and how eager they were to help us. Talking to them about their day-to-day lives really gave me some insight into life in a northern community. It's kind of funny, before, I would hear about legislation passed regarding communities such as Pond Inlet but until now I really had no idea how it would impact such a community. That was probably the most surprising thing to me about this expedition."
This expedition would not have been able to take place without the generous donation from the RMC Foundation. It is because of them that we were able to experience a part of our own vast country that most citizens will never visit. They also provided us with a unique experience and an opportunity to learn in a very unique environment. The team would also like to thank Christine Powers and Craig Palmer of the PSP, Club Supervisor Capt Labonté, and Club President OCdt Stéphanie Paquette for their part in making this expedition running as smoothly as it did.