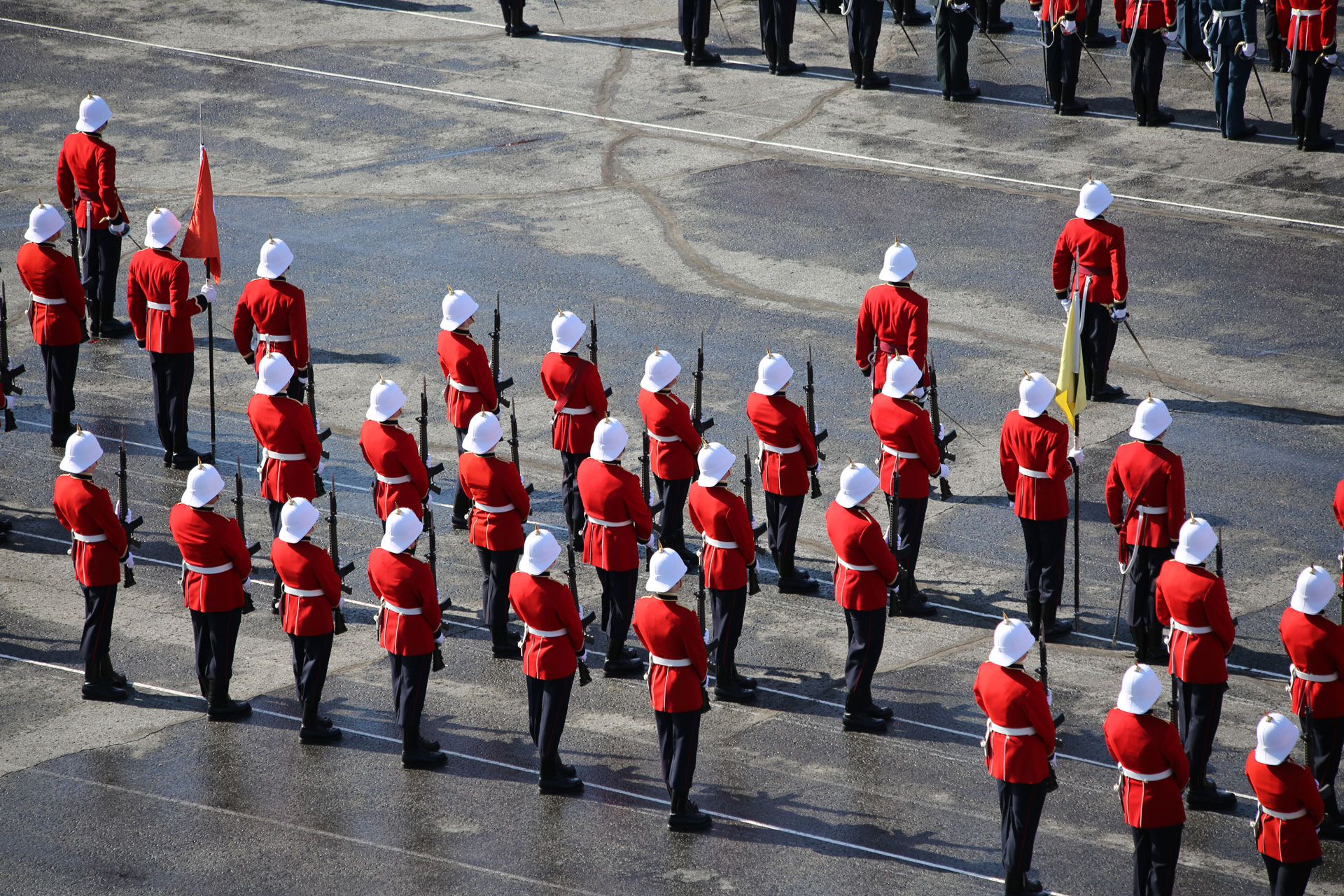 By 24498 A/SLt Noelani Shore (RMC 2009)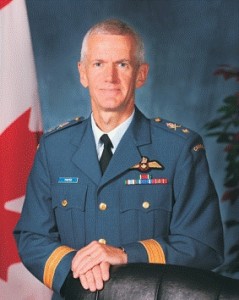 The Deputy Commander of Force Generation did not get to where he is today by pretending he has all the answers. 14245 Brigadier General Rich Foster (CMR RMC 1984) graduated with a degree in Mechanical Engineering and learned many lessons in discipline and time management.
Balancing extra-curricular activities with studies is difficult at RMCC, but BGen Foster eventually found a solution. "Academic study requires a lot of discipline, and I have to admit it took me four years to figure it out. As with most 'Type A' personalities that attend RMCC, I always wanted to be the best at everything I became involved with," BGen Foster explained. "I was focused on trying to understand the application of Engineering and was not good at balancing my activities when it came time to focus on just passing the exam. The Bachelor level of study is focused on problem solving and developing a way of thinking more so than developing the latest technological advance. By fourth year I had finally learned to finish studying for an exam two days in advance with 'lights out' at 23h00 compared to the first few years of the 'I still do not understand at 03h00 the morning of the exam!'
"If I could offer a piece of advice to budding Engineers at RMCC, it is to get into a work-group early so that time spent on problem solving is minimized. If you do not have the answer in less than 30 minutes, ask someone. This will save a lot of time in the long-run. Teamwork is the answer."
The regimented discipline required to be successful at RMCC was a major draw for BGen Foster. The son of an Army/Army Aviation officer, his father was a major influence in his decision to pursue a military career. As a young adolescent, BGen Foster read many military biographies on key leaders such as Patton, Rommel, Montgomery, Bradley, MacArthur and Eisenhower, was exposed to Tactical Aviation, and lived in a house that espoused a disciplined way of life. By the ninth grade he had decided that he would attend RMCC after High School.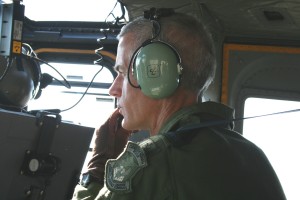 "Rommel was one of my favourite Generals. He had a disciplined lifestyle, getting up and running prior to work for example, was well educated, and most importantly, was an exemplary leader that worked for and fought along-side his troops. Rommel and other Generals inspired me."
Although the years at both RMCSJ and RMCC allowed BGen Foster to develop his own regimented lifestyle and leadership skills, he admits that much of what he learned about leadership he learned from his father's example.
"Much of what I have learned about leadership, I learned from my father. 'Take care of your men,' he used to say! RMCC allowed me to develop my own abilities, and understand my weaknesses in an environment where I could compare myself to my peers. I also learned a lot from my friends who were going through the same process. Teamwork and relationships outside the classroom are very important," said BGen Foster.
BGen Foster managed to keep in touch with many of his peers, which has been beneficial throughout his career.
"I was just at the General Officer Scroll Ceremony with three of my classmates. Two are close friends of mine; one was my roommate in first year. The relationships you maintain from RMCC throughout your career – with naval, army and air force officers – are exceptional," BGen Foster said.
After graduating from RMCC, BGen Foster obtained his pilot wings and remained in Moose Jaw to instruct. This first posting paved the way into his life as a fighter pilot where he actively served from 1989 until 2006. In 2006, BGen Foster was appointed Wing Commander of 15 Wing Moose Jaw, became Special Assistant to the VCDS two years later, and is currently the Deputy Commander Force Generation at 1 Canadian Air Division in Winnipeg.
As he thinks back to some of the proudest moments in his career, many memories come to mind.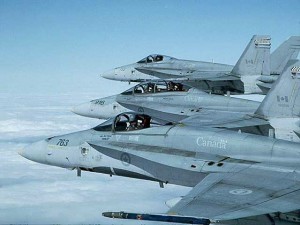 "Professionally, as a fighter pilot, participating in Allied Force, the Air Campaign in Kosovo was very satisfying. One does not get to work with so many outstanding individuals, all the time, in a combat environment, anywhere else but in the Canadian Forces."
"The privilege of being a CO of a fighter squadron was immensely rewarding, especially during and just after the 9/11 attacks, which changed our domestic outlook on security. It is during times like this that one really understands the teamwork that is required for a squadron to properly function. Every trade, every rank, every person makes a difference."
"Being the Wing Commander in Moose Jaw with 2CFFTS, instructing on the Hawk, flying with the Snowbirds, and being active in the community was simply awesome. I did not want to leave that job!"
"I have realized throughout my career that I am just one individual, like many, who believes in making Canada an outstanding place to live. You have to be proud to be a part of that!"