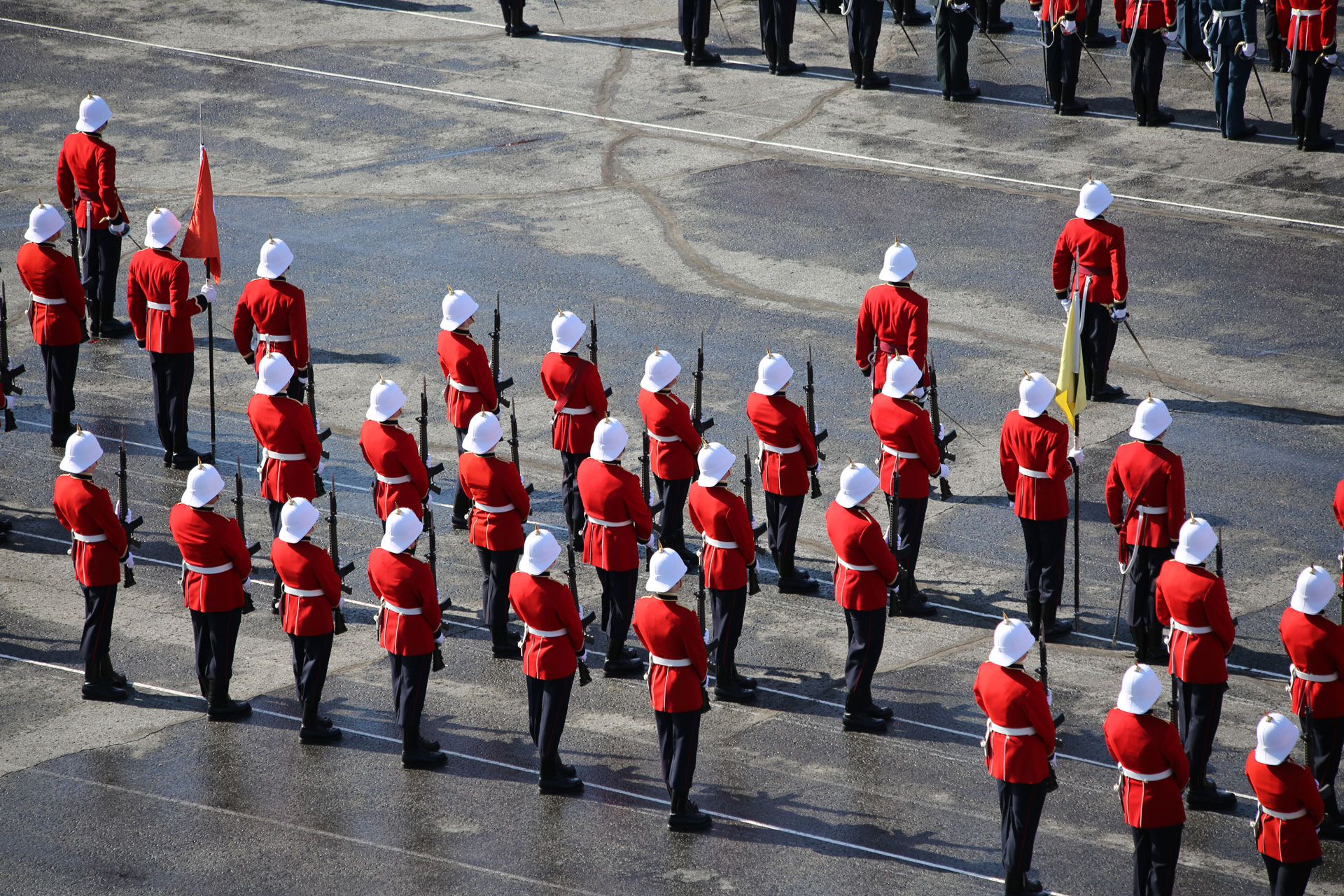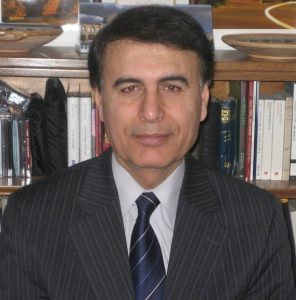 Dr. Houchang Hassan-Yari was born in Iran and is a Professor in the Department of Politics Science and Economics at Royal Military College of Canada. He received his BA at Ferdowsi University in Mashhad (Khorassan province). Dr. Hassan-Yari's MA topic was The role of Shiism in Iranian Revolution of 1979 and his Ph.D. (Universite du Quebec a Montreal, UQAM) thesis was entitled Canadian Foreign Policy and Arab-Israeli Conflict.
He has taught at UQAM (Montreal);  Shahid Beheshti (National) University, Tehran, Iran; Institut d'Études Politiques  (Lyon, France). Professor Hassan-Yari's publication and research interests are on Arab-Israeli conflict; Security in the Persian Gulf; Human security and civil-military relations in the Middle East; Canadian foreign and defence policy; and the impact of militarization and social programs.
x
x
IN CONVERSATION WITH E3161 Victoria Edwards (RMC 2003)
x

eVeritas: Comment on your role as RMC International Liaison Officer?
Dr. Houchang Hassan-Yari: Dr. Joel Sokolsky, the Principal of RMC, has created the position of Special assistant to the Principal for national and international liaison. I perform this responsability in order to reach agreements with Canadian and foreign academic institutions for faculty and student exchange. RMC participates in fully funded exchanges with allied military academies and supports partially subsidized international study programs on five continents. Foreign students participate in undergraduate and graduate programmes through inter-governmental and inter-institutional arrangements.
eVeritas: 5992 Dr. James Barrett (CMR 1964), the Director of Learning Management at the Canadian Defence Academy wrote "To survive, and thrive, the Royal Military College needs to develop strategic partnerships with a large spectrum of Canadian and international learning institutions…International prestige will follow from the contributions RMC makes to the global world of defence education," would you care to comment?
Dr. Houchang Hassan-Yari: For more of Dr. James Barrett's views and opinions, see "Uneasy partners, hopeful future – the Royal Military College of Canada and the Canadian Defence Academy"
http://www.journal.dnd.ca/vo6/no3/views-vues-eng.asp]
eVeritas: Describe the marketing of Mil Colleges in the past internationally in comparison to what is now happening at RMC and RMC St. Jean.
Dr. Houchang Hassan-Yari: Interest in RMC is great. We receive many requests from foreign countries who look at RMC for assistance in creating academic programmes, audit their existing programmes and transmit our experience in the field of civil-military relations, a major component of Canadian society. The exchange activity is rapidly expanding. We build on the fundamental work initiated by Dr. Barrett many years ago and benefited largely from his and Dr. John Cowan's, former RMC Principal, vast experience in this area. For this academic year, RMC hosts students from US, Afghanistan, Germany, France, Japan, etc. Potential for more international development is great; the challenge is to cope with all foreign requests for cooperation. We would like to reinforce further our collaboration with RMC St. Jean.
eVeritas: Have you found yourself concerned with any facets of protecting/enhancing the RMC brand as RMC international Liaison Officer?
Dr. Houchang Hassan-Yari: I believe in a globalised world Universities could be an agent of positive exchange. As education becomes an important component of international relations, by opening up of RMC to the world and the latter to Canada, we hope to contribute to our good image abroad. Making RMC more relevant, as a component of our foreign and defence policy, while serving DND and other Government's agencies, is a pleasant challenge for all of us at the College. By doing so, we protect and reinforce the RMC brand. It is absolutely clear that we are conscience about the value of the institution we inherited from so many generations of Cadets and will give it to the next generation in a better position.
eVeritas: Describe the role of the International Liaison Officer?
Dr. Houchang Hassan-Yari: The College's International Liaison Officer  helps facilitate the two-way transmission of information on international activities and opportunities. Within Canada, one unit at each university is identified as its International Liaison Office and one individual within that unit is identified as the university's ILO. The identification of the International Liaison Office and Officer is necessary to provide the Association of Universities and Colleges of Canada (AUCC), the Canadian International Development Agency (CIDA),and other agencies with one initial point of contact at each university, both for obtaining information about the institution's international activities, and for serving as the conduit through which opportunities for international activity might be communicated to the university community.
eVeritas: As the RMC Liaison Officer, you assist with the development and implementation of plans and strategies for marketing RMC & RMC St Jean programs and courses. What marketing projects are you working on at the moment?
Dr. Houchang Hassan-Yari: As our first duty is to serve the CF, we work closely with CFC as well as a number of Canadian civil universities to serve our graduate students on our behalf. We are working hard to recruit students from other Departments. The aim is to present the unique personality of RMC as an attraction to these students and educate more soldiers. As my responsibilities are different from other colleagues who recruit students for undergraduate programmes, I concentrate on reaching an agreement with some countries, among them Argentina, Botswana, Jordan, and United Arab Emirates. Other countries of interest are Brazil, China, India, and Pakistan.
The RMC faculties of Engineering, Science, and Arts have renowned programmes in Canada and internationally. They have great qualities to offer; this explains why a steady growing number of Canadian and non-Canadian students choose RMC for study. Our Continuing Studies division is fast growing in terms of students' enrolment. The above-mentioned agreements bring more interest, and students, in those programmes.
eVeritas: How important are research and graduate studies in the marketing of the military colleges internationally?
Dr. Houchang Hassan-Yari: Graduate studies are directly associated with research. We have many Professors of international calibre who attract students by the high quality of their research. There is already an impressive research population working on a vast variety of subjects of great importance for national and international interest.
As RMC is competing with other universities for good students, I can confirm we are very successful in attracting vibrant, curious, and enthusiastic young graduate students to RMC. We are working on our capability to offer better scholarships. Many Canadian universities offer big scholarships to students as an incentive to attract them. Despite our limits in this area, many students of great value and potential prefer RMC.
eVeritas: What do you do on a day-to-day basis as International Liaison Officer?
Dr. Houchang Hassan-Yari: Receiving requests for cooperation; communicating with our partners on questions such as arrangements for visiting students and Professors; travelling to reach or consolidate agreements with different institutions; confer with the RMC Principal and other colleagues in different areas of interest; exchanging dozens of e-mails and phone calls related to the position of Special assistant to the Principal for national and international liaison; etc.
eVeritas: Do you have any practical tips to share?
Dr. Houchang Hassan-Yari: Education is capital, sharing it with others is crucial for national and international peace and security.