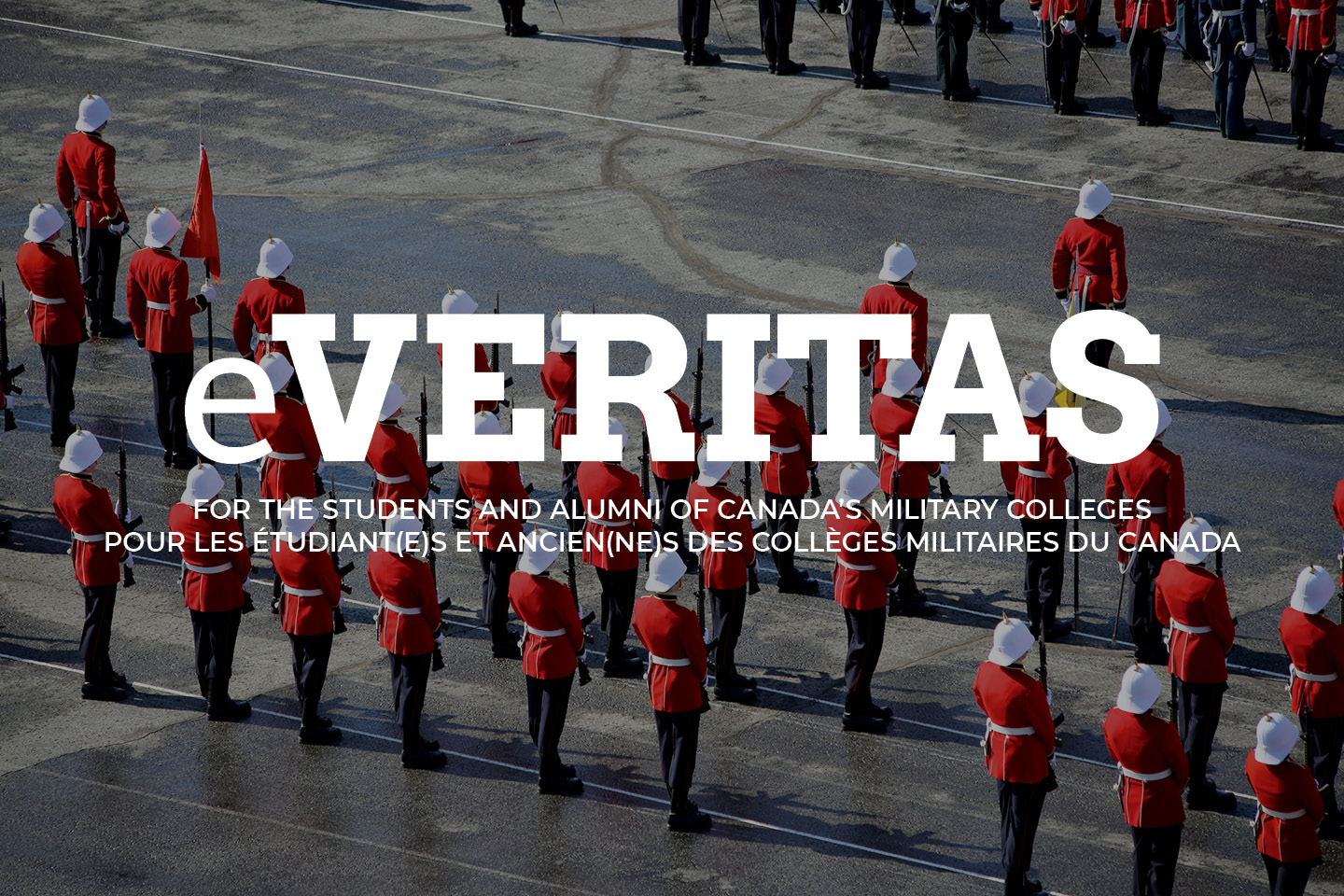 In 1940, HMCS Royal Roads was created as a stone frigate to train naval reserve officers for service in the Second World War. Shortly thereafter, a bell was cast and hung in the porte-cochere in front of Hatley Castle. Traditionally, the ship's bell is integral to the identity and heritage of a ship, and as one of the earliest artefacts created specifically for Royal Roads, it is an important symbol of Royal Roads' history.
After the closure of RRMC in 1995, the Royal Roads ship's bell was sent to the CFB Esquimalt base museum. Interest was expressed in returning the bell to Royal Roads by way of a long-term loan. An appropriate location needed to be found, secure housing built for the bell and approval granted from the base museum curator and base commander.
The Class of 1963 raised money to buy materials to build the case which would house the bell. This case was skilfully built by craftspeople at FMF Esquimalt, and is housed in the new artifacts space located in the Grant building behind the Quarterdeck. It was unveiled and presented during Homecoming 2008.
Memories about the bell
Garry Hollingshead, Class of 1955-57 – "The principal punishment seemed to be 'term circles,' 'individual circles' and 'term circles.' I think there were other little exercises in the drawing rooms where our sports gear was drying and we were doing push-ups suspended from the drying racks, basically. But my biggest memory is of the circles, and not so much individual circles, which we accumulated because of our own misdeeds, supposed or otherwise, but the term circles, when they had the entire junior class, all 60, 70, 80 of us doubling around the oval between the Grant block and the castle for some supposed misdemeanor, either by an individual unknown or by the class as a whole. And then periodically we had the odd joker in the class, usually towards the tail end of the squadron or the junior class who insisted on pulling the rope on the bell over the front door of the castle when we went through, and that automatically meant another five term circles or 10, or whatever as the case may be. That's something I'll probably never forget either."
Ken Perry, Class of 1950-52 – "You did a lot of class circles. And usually when you did a class circle at two in the morning, the thing that made you happy was that some of the seniors were out there with you, and just as you finished the last one, somebody would ring the bell, and you'd do another five circles. That was fun. We were in good shape [laughs]."
Jim Vanstone, Class of 1964-66 – "There was nothing that was hilariously funny that I was involved in. I can remember going out and stealing apples from the commandant's orchard that night. I wasn't part of it but I can remember that there was a prank where some cadets had lured the hall porter – the hall porter sat in the castle here and controlled the PA system that ran throughout all the buildings and in the dormitories where we slept and the hall porter every morning would wake us up with what was called a 'wakey-wakey' call or this whistle would blow and he'd have his little wakey-wakey and a spiel that followed and there was a bell just outside the castle main door here and some cadets one night had gone out and attached a string to the bell and rang the bell and when the hall porter came down to investigate they slipped in and locked the door behind him and then ran up and called wakey-wakey about I don't know at 2 or 3 o'clock in the morning."
 MORE MEMORIES IN PHOTOS…