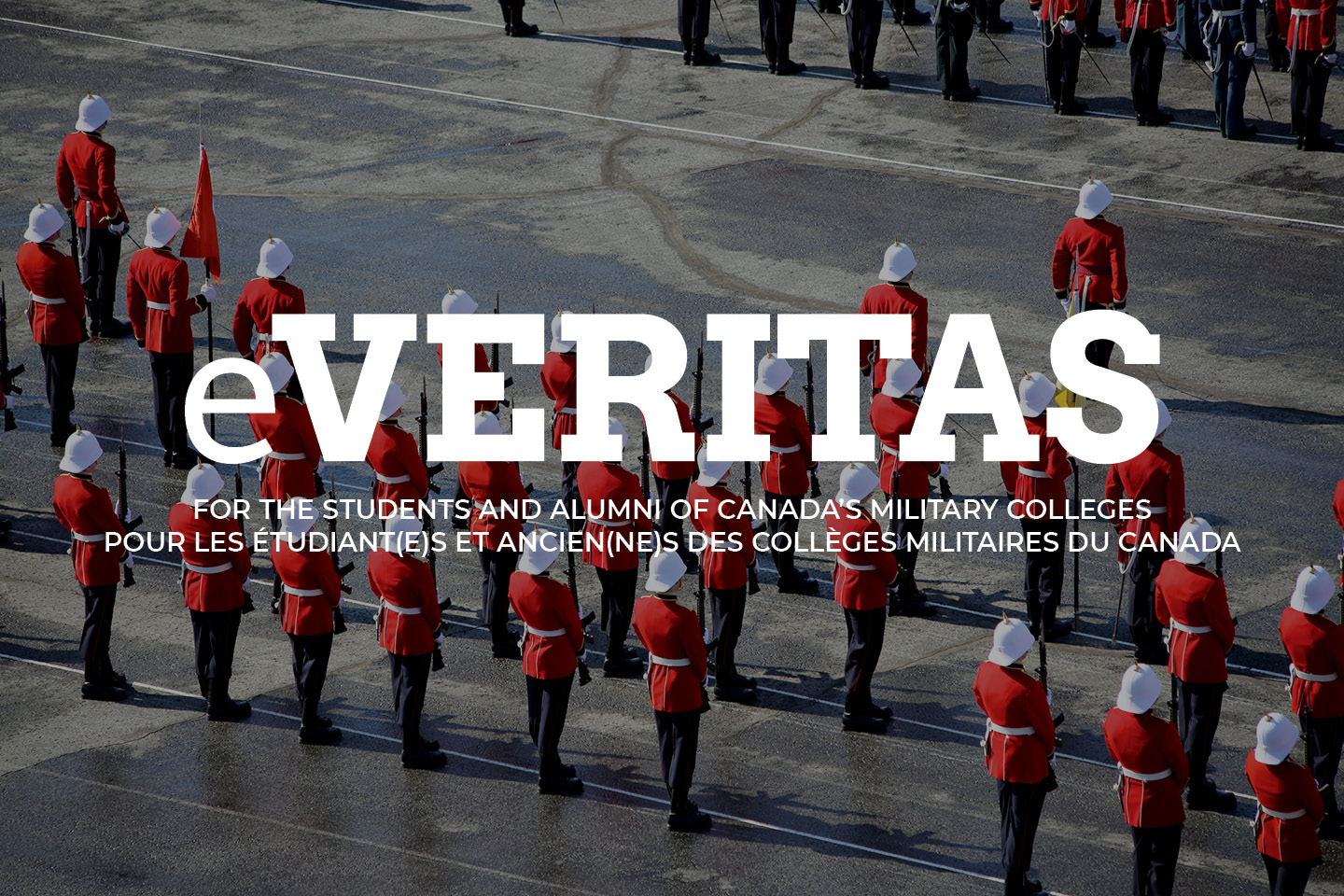 Thursday, 6, October
Message from the CDS
As you may be aware, the Minister of National Defence and I have recently been the subject of intense media coverage and questions in the House of Commons regarding our use of military aircraft. Much of this coverage has featured exaggerated costs and sensational speculation that have significantly clouded the facts as I see them. As a public figure, I expect and welcome scrutiny, and stand prepared to be held accountable for my decisions. Nevertheless, I have been dismayed to see our Minister being unjustifiably criticized for the fine work he has been doing on behalf of the men and women of the CF and the Department. Accordingly, I want to provide you with my perspectives on this matter.
At present, for the vast majority of CF staff travel, commercial airlines are almost always the best and cheapest choice. But direct dollar costs can be a poor basis for deciding how senior CF and Departmental personnel should travel. In many cases, military aircraft offer security, scheduling, command and control, and flexibility advantages that cannot be matched at any price. Whether doing the Nation's business abroad, or trying to squeeze additional productive time out of a tight schedule, being able to move senior leaders and their support staff quickly and efficiently to their destination is one of the reasons we operate command and liaison fleets such as the Challenger, and why we sometimes use other CF aircraft and helicopters, even if airlift is not their primary operational role.
When considering the actual costs of travel, much of the media debate over per hour operating expenses has been misguided. Once fixed costs such as the price of the aircraft and aircrew and maintainer salaries are properly accounted for, along with factors such as the necessary flying hours required for training, the number of people aboard, and the additional costs created by longer stays and other expenses related to commercial travel, a justifiable and reasonable argument for military airlift can be made under certain circumstances. When one considers the clear operational advantages these aircraft offer in terms of their ability to enable command and liaison, medical evacuation, VIP transport, and short-notice delivery of high-value military equipment and personnel into operational theatres, I am confident that the Challengers continue to represent good value for money.
In general, when it comes to the use of CF aircraft, Challengers or otherwise, I have similar confidence in the chain of command and senior Departmental staff to make sound cost-benefit decisions when requesting airlift. As diligent stewards of our resources, we are called upon routinely to weigh requests against such factors as ongoing operations, direct and indirect costs, time savings, and follow-on impacts. In many cases, the decision is made to simply go commercial. But where a sound cost-benefit argument can be made, particularly when there is the opportunity to provide the airlift at little or no incremental cost (by combining it with required training, for example), I consider use of military aircraft to be an appropriate and prudent expenditure of resources.
This brings me to my final point. The CF is one of Canada's most trusted institutions because of the high standards of conduct and integrity shown by our men and women. When I observe the Minister's tireless engagement in operations and the modernization of the CF, his genuine concern for military families, and the respect he pays to our fallen comrades, it is obvious to all that he shares this sense of personal honour. As Chief of the Defence Staff, I hold myself and my senior commanders to a high ethical standard, and I know that the Minister is equally uncompromising in regards his office and responsibilities. When we fly the Minister in CF aircraft, it is not only because his duties require it, but also because we are proud to support him in his work, and confident in his personal leadership.
While this issue may linger over the coming weeks and months, I note with pride that CF members are currently serving with distinction in two major conflicts, and continue to support our Nation in operational theatres around the globe and here at home. However frustrating the reports of the past weeks may have been, I know that as we work with our civilian partners in the Department to find efficiencies and cost savings, and to continue modernizing the CF while enabling operations, it is bonds of trust and mutual respect that will sustain our efforts.
Thank you for your support, your loyalty, and the professionalism of your service.
General Walter Natynczyk
Chief of the Defence Staff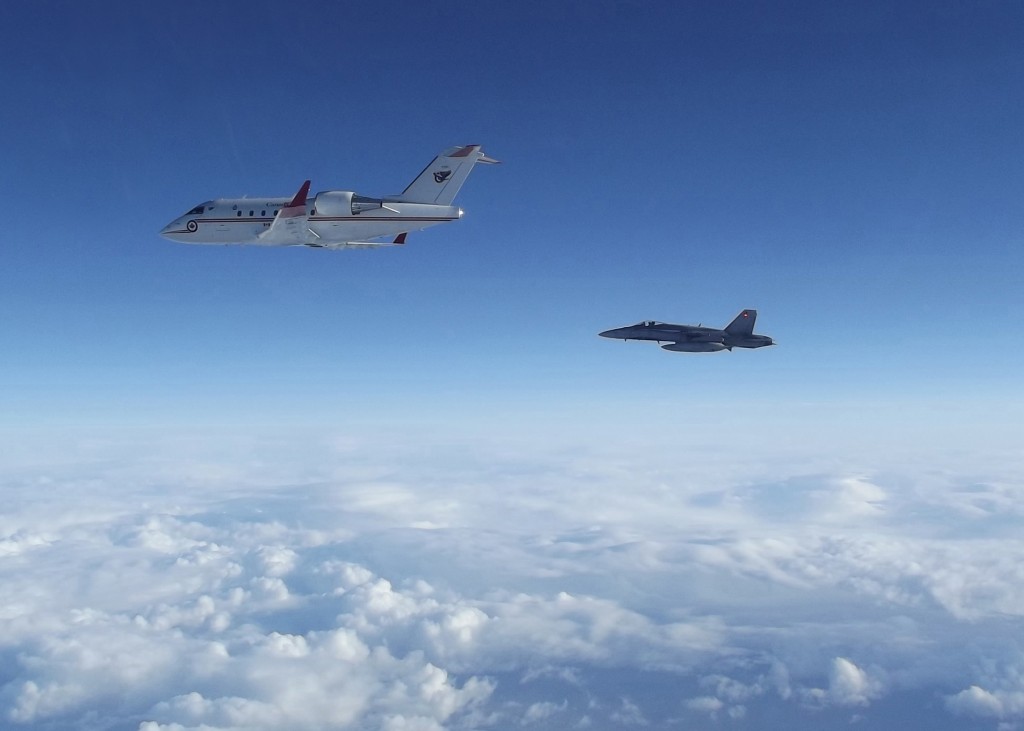 Message du CEMD
Comme vous le savez peut être, le ministre de la Défense nationale et moi même avons été l'objet d'une couverture médiatique intense et de nombreuses questions à la Chambre des communes concernant notre utilisation d'aéronefs militaires. L'essentiel de cette couverture exagérait les coûts et présentait des hypothèses sensationnalistes qui ont, à mon avis, grandement brouillé les faits. En tant que personnalité publique, je m'attends à ce que mes activités suscitent l'intérêt du public, et j'assume la responsabilité de mes décisions. Quoi qu'il en soit, j'ai été atterré de voir notre Ministre faire l'objet de critiques injustifiées pour l'excellent travail qu'il fait aux noms des hommes et des femmes des FC et du Ministère. Par conséquent, je tiens à vous faire part de mon point de vue sur cette question.
À l'heure actuelle, pour la vaste majorité des déplacements du personnel d'état-major des FC, les vols commerciaux constituent presque toujours l'option la plus efficace et économique. Mais les coûts directs en dollars peuvent être un mauvais critère au moment de décider comment le personnel supérieur des FC et du Ministère doit voyager. Dans bien des cas, les aéronefs militaires offrent des avantages inégalables en matière de sécurité, de programmation, de commandement et de contrôle et de flexibilité, et ce, peu importe le prix. Que l'on soit en mission officielle à l'étranger ou que l'on tente de trouver des heures de productivité supplémentaires dans des horaires chargés, la possibilité de déplacer rapidement et efficacement de hauts dirigeants et leur personnel de soutien jusqu'à leur destination est l'une des raisons pour lesquelles nous exploitons des flottes de commandement et de liaison comme le Challenger et pour lesquelles nous utilisons parfois d'autres avions et hélicoptères des FC, même si le transport aérien ne constitue pas leur rôle opérationnel principal.
En ce qui concerne les coûts réels des voyages, l'essentiel du débat suscité par les médias portant sur le coût horaire de l'exploitation de ces aéronefs a été faussé. Une fois que l'on tient compte des coûts fixes comme le prix de l'aéronef et la rémunération du personnel navigant et de soutien, et de facteurs comme les heures de vol nécessaires pour l'entraînement, le nombre de personnes à bord et les coûts supplémentaires engendrés par des séjours plus longs et d'autres dépenses liées aux voyages commerciaux, on peut avancer des arguments justifiables et raisonnables en faveur du recours aux aéronefs militaires dans certaines situations. Lorsqu'on tient compte des avantages opérationnels manifestes qu'offrent ces aéronefs quand il s'agit de leur capacité de permettre le commandement et la liaison, l'évacuation médicale, le transport de hautes personnalités et la livraison rapide d'équipement et de personnel militaires de grande valeur dans des théâtres d'opérations, je suis persuadé que le recours aux Challenger continue de représenter une saine gestion des deniers publics.
De façon générale, lorsqu'il s'agit d'utiliser des aéronefs des FC, qu'il s'agisse des Challenger ou d'autres appareils, je fais tout autant confiance à la chaîne de commandement et au personnel supérieur du Ministère de prendre de bonnes décisions en matière de coûts et d'avantages au moment de demander du transport aérien. En tant que responsables consciencieux de nos ressources, nous devons, au moment d'étudier les demandes de transport aérien, tenir compte de facteurs comme les opérations en cours, les coûts directs et indirects, la possibilité de gagner du temps et les répercussions en aval. Dans bien des cas, la décision qui est prise est celle de recourir aux vols commerciaux. Mais lorsqu'il est possible de défendre un avantage en matière de coûts, plus particulièrement lorsqu'il est possible d'assurer le transport aérien en engendrant peu ou pas de coûts supplémentaires (en jumelant ce transport avec de l'entraînement, par exemple), j'estime que le recours à des aéronefs militaires constitue une dépense appropriée et prudente.
Cela m'amène à mon dernier point. Les FC sont l'une des institutions canadiennes dont on a confiance en raison des normes élevées de conduite et d'intégrité dont ses membres font preuve. Lorsque j'observe l'engagement soutenu du Ministre à l'égard des opérations et de la modernisation des FC, son souci authentique pour les familles des militaires et son respect pour nos camarades tombés au champ d'honneur, il est évident pour tous qu'il partage ce sentiment d'honneur personnel. En tant que Chef d'état major de la Défense, je fixe, pour moi-même et pour les commandants supérieurs, des normes élevées en matière d'éthique, et je sais que le Ministre, lui aussi, ne fait aucun compromis à l'égard de sa fonction et de ses responsabilités. Lorsque nous transportons le Ministre à bord d'aéronefs des FC, nous le faisons non seulement parce que ses fonctions l'exigent, mais aussi parce que nous sommes fiers de l'appuyer dans son travail et confiants en son leadership personnel.
Bien que cette question continuera de faire les manchettes au cours des prochaines semaines et des prochains mois, je note avec fierté que les membres des FC servent avec distinction dans le cadre de deux conflits importants et qu'ils continuent d'appuyer le Canada sur des théâtres d'opérations partout dans le monde et ici au pays. Aussi frustrants qu'ont été les reportages des dernières semaines, je sais qu'en collaborant avec nos partenaires civils du Ministère pour trouver des gains d'efficacité et des économies et en continuant de moderniser les FC tout en assurant les opérations, ce seront les liens de confiance et le respect mutuel qui soutiendront nos efforts.
Je vous remercie de votre soutien, de votre loyauté et du professionnalisme de votre service.
Général Walter Natynczyk
Chef d'état-major de la Défense