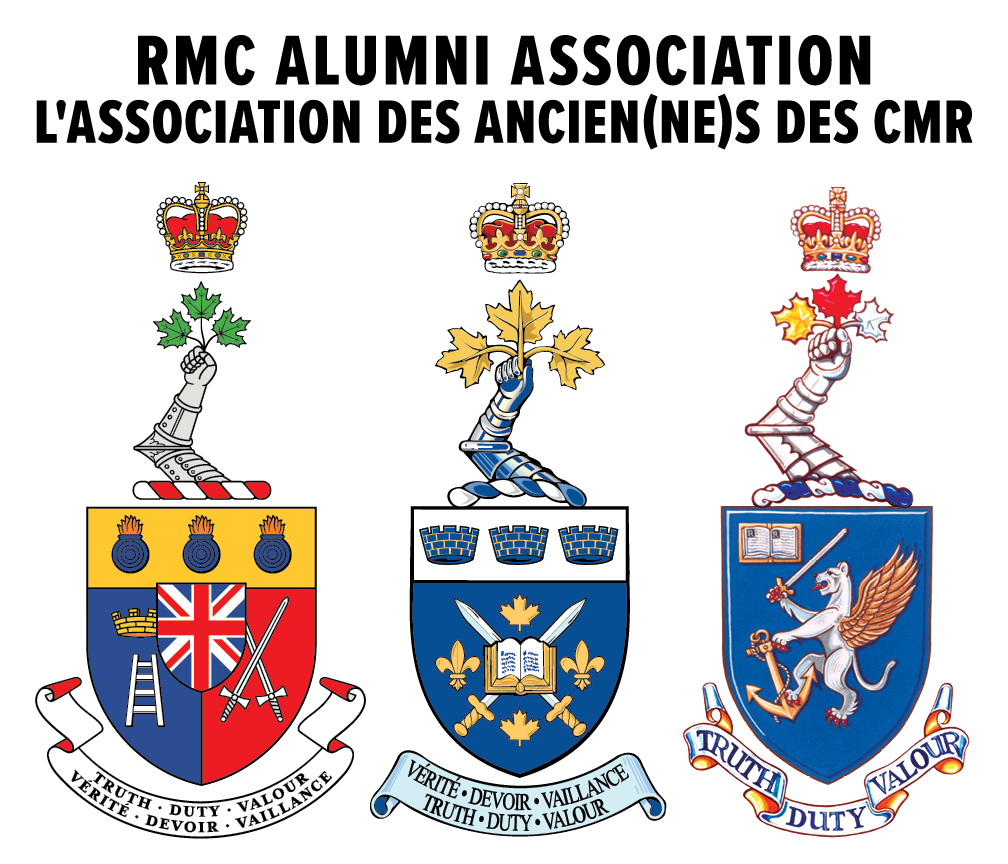 It is almost 35 years to the day since I graduated from the Royal Military College. Despite the passage of time, we have a shared experience.
As the graduating class of 2022, your prep year in Saint Jean or first year in Kingston started out as any other; preparing for the obstacle course, meeting new friends, learning of the deep military history and traditions of the Colleges, learning to march on parade and so on.
Your second year was different in many aspects.  While you started the year posed to meet new challenges and prepare for a deeper leadership role amongst your fellow students, no one could have known that the world would come to a stop.  Covid might have stopped you in your tracks, but it also provided you with a greater understanding of isolation, mental health awareness and the duty to others.
By February of 2022 you were back on Campus, enjoying your return to normal:  seeing your friends smiling faces again, participating in College wide activities, seeing your professors face to face, and letting Commodore Kurtz know you still had a few skylarks up your sleeves.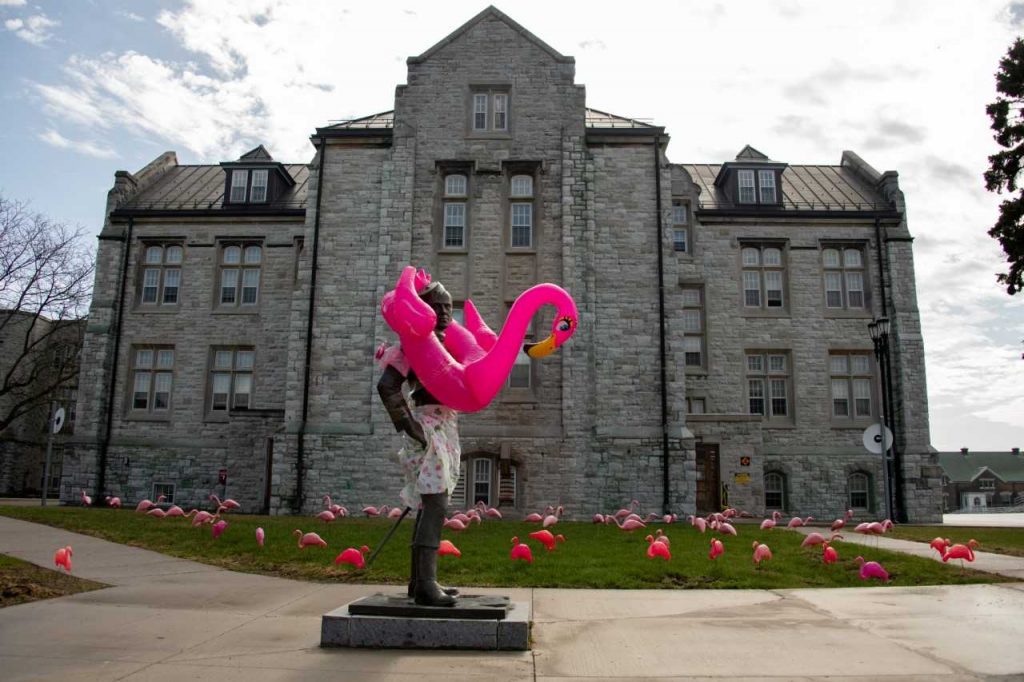 Winter led to spring and spring break led into exams, but no one knew that once again your resilience would be tested.  The loss of four of your fellow classmates will be forever etched in your hearts.  This memory will live with you forever; on every reunion you have together, you will not be alone in this grief.  The Classes that came before you share similar tragedies, as they too had classmates, colleagues, and friends die in accidents and in service.  These  tragic losses have shaped their lives ever since.
As you become commissioned Officers in the Canadian Armed Forces, remember every life experience you have had up until now has shaped you into the leader you are today, and will continue to shape you as an Officer throughout your career. This is also true of those you will meet throughout your careers, whether they be senior in rank to you, junior in rank to you, or peers. Be thoughtful in how you treat others and be courageous in supporting them when needed.
As our newest Alumni, we welcome you to the family.  And as your family please know that wherever you are in the world we will always remain connected to the Colleges and to each other through our  motto – Truth, Duty,Valour.
Jill Carleton, 15946
President & Chairperson
RMC Alumni Association
Class of 1987
---
Message de la présidente de l'Association des anciens étudiants et anciennes étudiantes des CMR à la promotion de 2022
Il y a 35 ans presque jour pour jour, j'obtenais mon diplôme du Collège militaire royal du Canada. Malgré les années qui nous séparent, nous avons une expérience en commun.
En tant que membre de la promotion de 2022, votre année préparatoire à Saint-Jean ou votre première année à Kingston a commencé comme toutes les autres premières années qui l'ont précédée : vous vous êtes préparés pour la course à obstacles, vous avez noué de nouvelles amitiés, vous avez découvert l'immense richesse de l'histoire et des traditions militaires des Collèges, vous avez appris à défiler au pas, et plus encore.
Votre deuxième année s'est déroulée bien différemment à de nombreux égards. Vous l'avez entamée fin prêts à relever de nouveaux défis et à jouer un rôle de leadership plus important auprès des autres membres du corps étudiant, mais personne n'aurait pu prévoir que le monde entier s'arrêterait.  Même si la pandémie de COVID-19 a interrompu temporairement votre parcours, elle vous a sensibilisé à l'isolement, à la santé mentale et au devoir envers autrui.
En février 2022, vous étiez de nouveau sur les campus, savourant le retour à la vie normale : vous avez pu revoir les visages souriants de vos camarades, participer à des activités partout sur le campus, rencontrer vos professeurs en personne et faire savoir au commodore Kurtz que vous aviez encore plusieurs coups pendables dans votre sac.
L'hiver a fait place au printemps, et après la relâche, la période d'examens a eu lieu. Toutefois, personne n'aurait pu imaginer que votre résilience serait de nouveau mise à l'épreuve.  Le souvenir de vos camarades de classe décédés restera gravé à jamais dans vos cœurs.  Il ne vous quittera jamais, et à chaque réunion de votre promotion, vous vivrez ce deuil ensemble. Les membres des promotions qui précèdent la vôtre ont aussi vécu des tragédies : ils ont perdu des camarades de classe, des collègues et des amis dans des accidents ou en service. Ces pertes tragiques ont façonné leur vie à jamais.
Vous vous apprêtez à devenir officiers commissionnés au sein des Forces canadiennes; n'oubliez pas que chaque expérience que vous avez vécue a fait de vous la personne que vous êtes aujourd'hui et continuera de vous définir durant toute votre carrière d'officier. Il en va de même pour les personnes que vous rencontrerez durant votre parcours, qu'il s'agisse de vos supérieurs, de vos pairs ou de vos subordonnés. Traitez-les avec égard et appuyez-les avec courage lorsque cela s'avère nécessaire.
En tant que nouveaux diplômés, vous faites désormais partie de notre famille. À ce titre, sachez que peu importe l'endroit du monde où nous nous trouvons, nous demeurons tous attachés aux Collèges et liés les uns aux autres par notre devise : Vérité, Devoir, Vaillance.
Jill Carleton, 15946
Présidente
Association des anciens étudiants et anciennes étudiantes des Collèges militaires royaux du Canada
Promotion de 1987