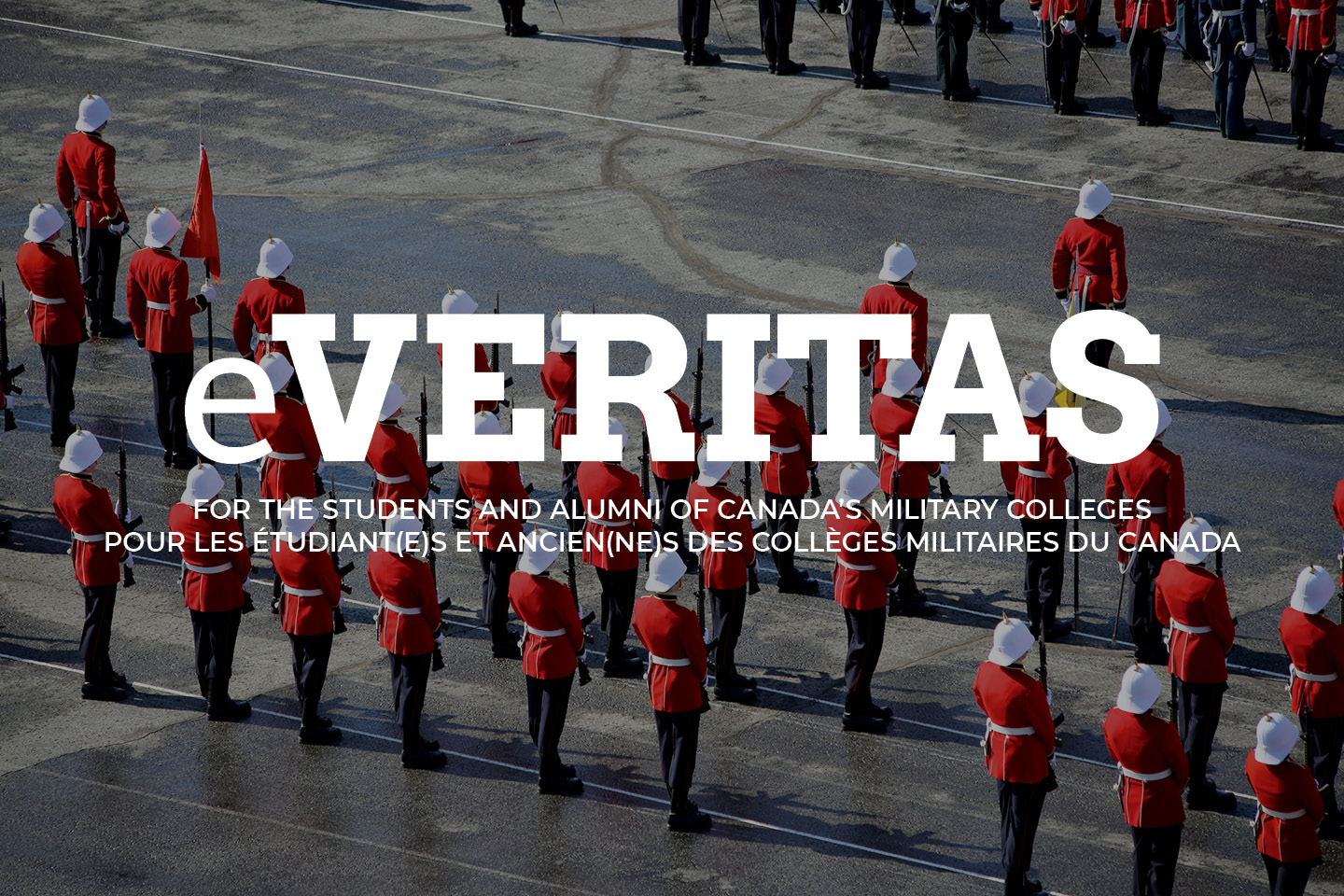 Researched by E3161 Victoria Edwards
5786 Col. W. Joe Aitchison, OMM, CD  became the Colonel of the Regiment of The Royal Canadian Regiment (RCR) on 25 February 2011. Born at Windsor, Ontario, Col Aitchison joined the military through No. 960 Kingsville District High School Cadet Corps and the Essex and Kent Scottish Regiment. He attended the Royal Military College of Canada from 1959-63, graduating with a degree in mechanical engineering. Col Aitchison retired from the Forces in 1996 after 38 years of service, having served with all three Regular Force battalions of The Regiment and completed two NATO and three UN peacekeeping tours. During his service he was admitted to the Order of Saint John and the Order of Military Merit. After retirement, Col Aitchison established a consulting business and served on a number of volunteer boards. A past President of the Ontario Association of Children's Aid Societies, he currently is a member of the Sponsors Corporation of the Ontario Municipal Employees Retirement System, the $52-billion pension plan which includes child welfare workers, and continues to serve on the board of directors of QuintEssential Credit Union in Belleville, Ont. Col Aitchison and his wife Elva have three sons and five grandchildren. They reside in Belleville, Ontario.
http://www.theroyalcanadianregiment.ca/general/appointments.html
13041 Brigadier General Jim Simms, CD  was posted to Ottawa as Director-General Land Capability Development on 30 July 2011. He has the honour of being appointed to the position of Chairman of the Regimental Senate, The Royal Canadian Regiment. He is a graduate (business administration) of the College Militaire Royal de Saint Jean. He holds a master's degree in War Studies from the Royal Military College, Kingston, Ontario. Brigadier General Simms has had several operational deployments including to; Cyprus, the former Yugoslavia, Eastern Africa and Afghanistan. Other postings and deployments have taken him to the United Kingdom, Poland, the United States and, for five years, Germany. Brigadier General Simms married Mary-Jo MacKinnon of Glace Bay, Nova Scotia in 1984 and they have three children: Amy, Benjamin, and Rebecca. He enjoys most sports, gardening and spending time with his family.
http://www.theroyalcanadianregiment.ca/general/appointments.html
14069 Colonel Michael J. Pearson, MSC, CD  was was posted into his present position, Military Advisor to the Canadian Ambassador at the Permanent Mission to the United Nations, at New York City in August 2011. He was recently awarded the U.S. Legion of Merit (Degree of Officer) Medal for his services at Jerusalem, as Deputy U.S. Security Coordinating Officer and Operation PROTEUS Task Force Commander, 10 Sept 2006 – 06 Sept 2008. He was appointed Regimental Colonel, The Royal Canadian Regiment as a secondary duty in summer, 2008. As such he helps coordinate the Career Management issues for the 2500 Officers, Senior Non Commissioned Officers and soldiers of the Regiment on behalf of the Army. Michael Pearson joined the Canadian Forces as an Officer Cadet at Royal Roads Military College in 1979. In 1981 he moved to The Royal Military College in Kingston, graduating with a Bachelor of Engineering degree in 1983. He joined The Royal Canadian Regiment in 1983. Postings and deployments have taken him to Norway, Denmark and Turkey during the Cold War. Promoted to Lieutenant-Colonel in 2000, he was posted to Mons, Belgium to work in the Intelligence Division at the NATO HQ for one year. In September 2006, on promotion to Colonel, he was appointed Commander Task Force Jerusalem, the Canadian Forces operation in support of the United States Government efforts to advance the Middle East Peace Process. US Army Lieutenant-General Keith Dayton appointed him as Deputy, United States Security Coordinator, a post he held for almost two years through the turmoil and violence in the region. For this military and diplomatic work he was awarded the Meritorious Service Cross in February 2009. On return to Ottawa in fall 2008, Colonel Pearson was posted to work for the CDS on the Strategic Joint Staff, as Director, Plans, Western Hemisphere with responsibilities for NORAD, the Arctic and the Western Hemisphere Engagement Strategies, as well as being the lead Canadian Forces Officer for the Post Israel – Gaza conflict. He is married to Anna Maria Hartley.
http://www.theroyalcanadianregiment.ca/general/appointments.html
16221 Lieutenant-Colonel Barry Costiff, CD was promoted to his present rank on assumption of his duties as the Chief of Staff, 31 Canadian Brigade Group. He serves as ex-officio Advisor to the Executive of the London and Region Garrison Community Council; and also acts as Commander Home Station for The Royal Canadian Regiment while he remains in his current position.
He joined the Canadian Forces in 1983 as an Officer Cadet attending College Militaire Royale de St Jean. Graduating in 1988 with a Bachelors Degree in Military and Strategic Studies, and was then commissioned into The Royal Canadian Regiment (The RCR). He has operationally deployed to Cyprus for OP SNOWGOOSE, Saudi Arabia for Op SCALPEL during the Gulf War, and commanded an Infantry Company in Bosnia-Herzegovina during Op PALLADIUM. Lieutenant-Colonel Costiff has been married to Judi Wilde for sixteen wonderful years. They have three grandchildren, two cats and a dog. Whenever possible, Lieutenant-Colonel Costiff can be found playing golf, or working on various wood projects in his garage.
http://www.theroyalcanadianregiment.ca/general/appointments.html
Lieutenant-Colonel Conrad J. Mialkowski, CD is Regimental Secretary, Royal Canadian Regiment. He is posted to the Land Staff in Ottawa. He holds a Masters of Defence Studies from the Royal Military College of Canada. He has operationally deployed to Kandahar, Afghanistan as part of Task Force 1-10; on OP HARMONY, Croatia; on OP PALLADIUM, Bosnia. LCol Mialkowski is married to Nancy MacKinnon and they have a daughter Elizabeth, aged 4. While Nancy is a gifted writer and Elizabeth an active child and avid talker, LCol Mialkowski is a slow runner, an incompetent golfer and an inept hockey player.
http://www.theroyalcanadianregiment.ca/general/appointments.html