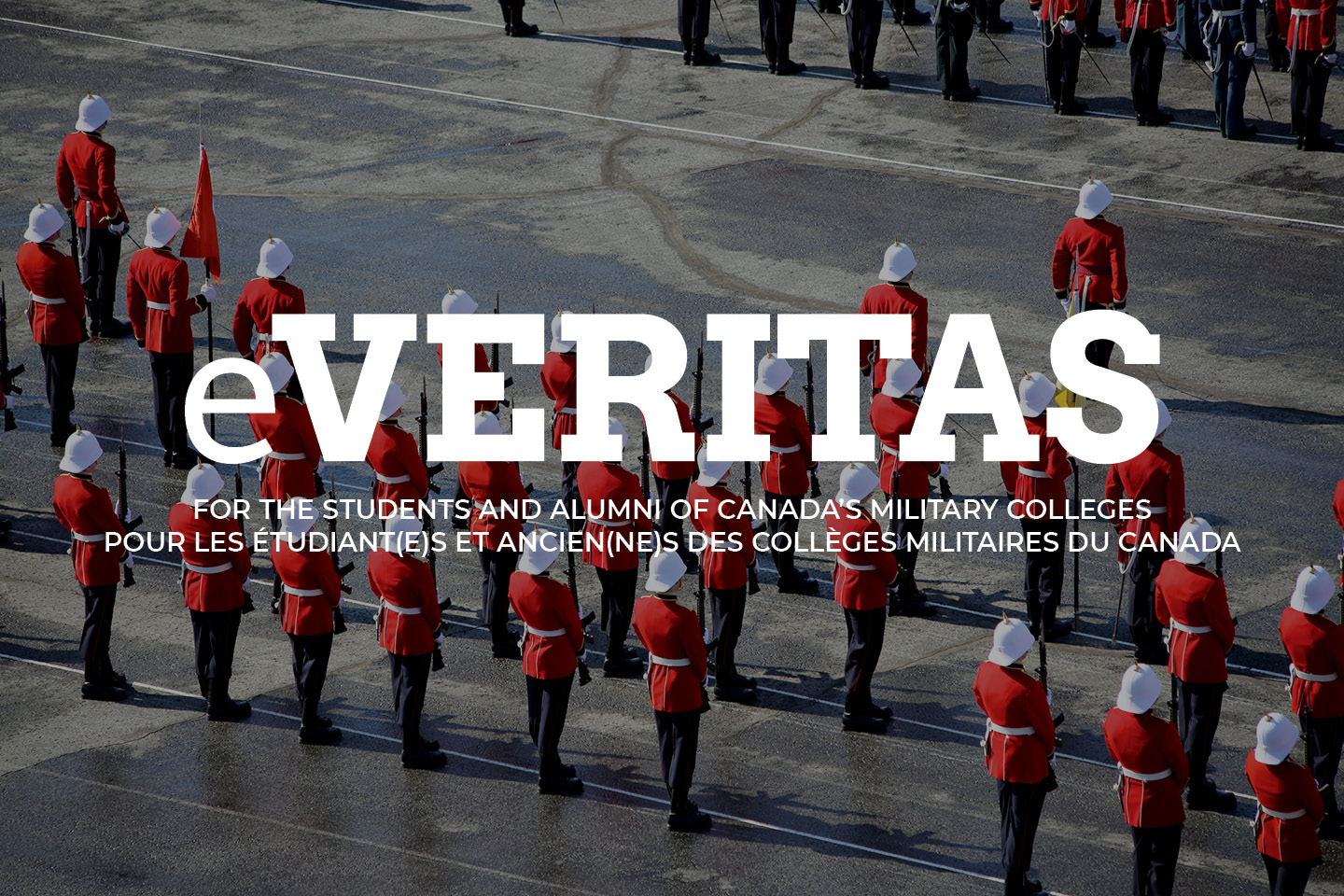 His four years employed as an aircraft maintenance officer included postings to HMCS Provider based in Esquimalt, British Columbia, and HMCS Protecteur during the First Gulf War against Iraq.
After graduation from the Army Survey Course at the Royal School of Military Survey in Hermitage, England, he was posted to the Mapping and Charting Establishment (MCE) in Ottawa where he commanded two of the three Squadrons before being posted to Director Military Geomatics as SO2 Topographic Ops and subsequently became Assistant Director.
From 2000 – 2003, he served on exchange duties in the USA with USJFCOM (Norfolk, VA) in both the J4 Trg and Ex and J49 Log Transformation cells.
In July 2009, he was delighted to be given the best job in the Navy – command of HMCS Algonquin, the flagship of Canada's Pacific Fleet.
From February 2009 to February 2010, he served as the Commanding Officer of the Kandahar Provincial Reconstruction Team in southern Afghanistan and was awarded the Meritorious Service Cross for his efforts.
In July 2009, he took on the role of Commanding Officer of Personnel Support Services within 5 Area Support Group (5 ASG).
He went on exchange with the Royal Navy as Navigation Training Officer, HMS DRYAD, from 1999 to 2001, followed by attendance at the UK Joint Command and Staff College, where he earned a Master's of Arts Degree (with Merit) from King's College of London.
In 1988, he was posted as a medical operations staff officer to Canadian Forces Europe Headquarters in Lahr, Germany, where he was later afforded the privilege of commanding the Canadian Forces Medical Services' marching contingent for Her Majesty Queen Elizabeth The Queen Mother's 90th birthday celebrations in London.
While serving as an exchange officer with the British Army, he deployed to Bosnia in support of the NATO Stabilization Force.
He attended the Royal College of Defence Studies in London, United Kingdom in 2011/2012 prior to being appointed to his current position, Commanding Officer Fleet Maitenance Facility Cape Scott.
Upon closure of 421 TFS in 1992, he moved to 439 Tactical Fighter Squadron to serve as its Line Servicing Officer, overseeing maintenance operations in this squadron of 24 CF-18s until CFB Baden closed in 1993.
From 1978 to 1988 he served in Germany, Calgary, Esquimalt and Wainwright in a number of finance positions, including 3PPCLI Paymaster Esquimalt and Compt Det Wainwright.
Click Here…
14632 Simon Sukstorf's four years employed as an aircraft maintenance officer included postings to HMCS Provider based in Esquimalt, British Columbia, and HMCS Protecteur during the First Gulf War against Iraq. Bio
After graduation from the Army Survey Course at the Royal School of Military Survey in Hermitage, England, 11320 Robert Testa was posted to the Mapping and Charting Establishment (MCE) in Ottawa where he commanded two of the three Squadrons before being posted to Director Military Geomatics as SO2 Topographic Ops and subsequently became Assistant Director. Bio
From 2000 – 2003, 14377 Allan Thompson served on exchange duties in the USA with USJFCOM (Norfolk, VA) in both the J4 Trg and Ex and J49 Log Transformation cells. Bio
In July 2009, 19420 Angus Topshee was delighted to be given the best job in the Navy – command of HMCS Algonquin, the flagship of Canada's Pacific Fleet. Bio
From February 2009 to February 2010, 16816 Carl Turenne served as the Commanding Officer of the Kandahar Provincial Reconstruction Team in southern Afghanistan and was awarded the Meritorious Service Cross for his efforts. Bio
In July 2009, 16383 Daniel Vermeersch took on the role of Commanding Officer of Personnel Support Services within 5 Area Support Group (5 ASG). Bio
13953 Bruce Walker went on exchange with the Royal Navy as Navigation Training Officer, HMS DRYAD, from 1999 to 2001, followed by attendance at the UK Joint Command and Staff College, where he earned a Master's of Arts Degree (with Merit) from King's College of London. Bio
In 1988, 15187 David Weger was posted as a medical operations staff officer to Canadian Forces Europe Headquarters in Lahr, Germany, where he was later afforded the privilege of commanding the Canadian Forces Medical Services' marching contingent for Her Majesty Queen Elizabeth The Queen Mother's 90th birthday celebrations in London. Bio
While serving as an exchange officer with the British Army, 15192 Peter Williams deployed to Bosnia in support of the NATO Stabilization Force. Bio
16063 MD Wood attended the Royal College of Defence Studies in London, United Kingdom in 2011/2012 prior to being appointed to his current position, Commanding Officer Fleet Maitenance Facility Cape Scott. Bio
Upon closure of 421 TFS in 1992, 16508 Terry Wood moved to 439 Tactical Fighter Squadron to serve as its Line Servicing Officer, overseeing maintenance operations in this squadron of 24 CF-18s until CFB Baden closed in 1993. Bio
From 1978 to 1988, 11989 Lorne Zens served in Germany, Calgary, Esquimalt and Wainwright in a number of finance positions, including 3PPCLI Paymaster Esquimalt and Compt Det Wainwright. Bio