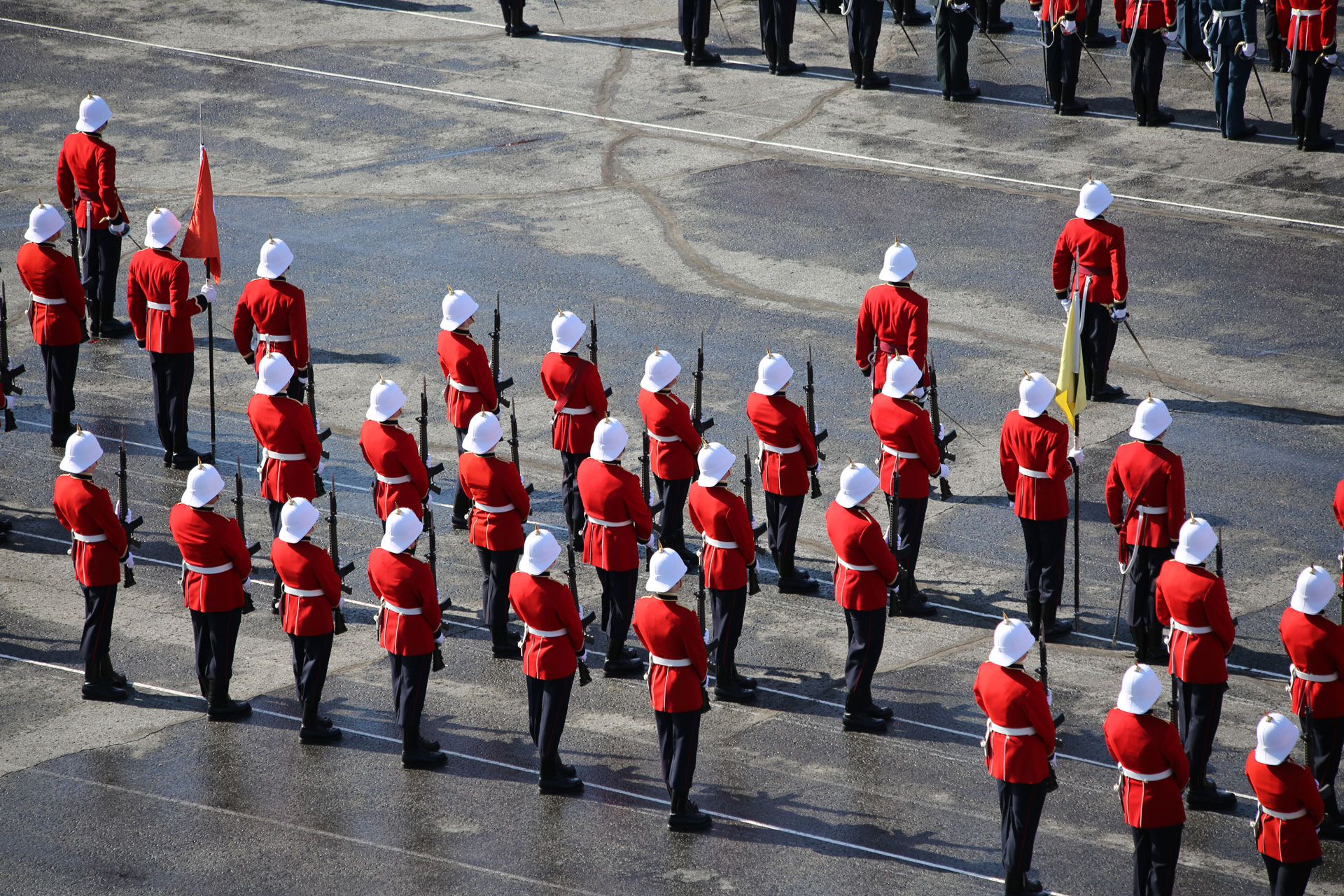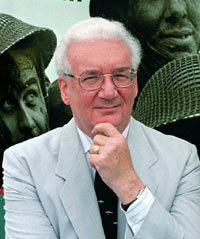 e-Veritas has been given permission to publish excerpts of 5105 Doctor J. L. Granatstein's (CMR RMC 1961)interviews (1991-1993) for "The Generals: the Canadian Army's Senior Commanders in the Second World War". 5105 Doctor J.L. Granatstein fonds are at the National Defence HQ Directorate of History and Heritage. Other work from 5105 Doctor J.L. Granatstein
x

x

x
x

2611 Col (Ret'd) Malcolm M Turner (RMC 1937) was interviewed in Chester, NS on 10 Oct 90.
He was born in l920, the son of Major-General Guy R. Turner. His family were farmers of Scots descent who arrive in Aroostook Junction, New Brunswick in l784 via the United States. His grandfather died of typhoid when his father was young. Although the family was far from prosperous, three of the four uncles did very well. One became a mayor, one a Bank of Montreal Vice President, and the other Major-General Turner. The fourth brother stayed home in WWI to look after his widowed mother (Frances Dorothy), kept the family potato farm in operation, worked on the railway and died in a train crash in the l920s. Malcolm Turner's wife was the daughter of an Royal Canadian Signals officer (Powers) who commanded at Borden in l930s. He met her in l940 and married her in l946. He didn't think Permanent Force kids married Permanent Force kids. Malcolm served in Royal Canadian Engineers overseas during WWII and ended as a Major commanding 3rd Fd Sq in l945. He stayed in the forces after WWII and retired as a Colonel. He died on 9/16/2002.
Royal Military College
MGen Guy Turner didn't want his son Malcolm to go to RMC. He would have preferred that Malcolm become a Medical Doctor–but didn't stand in his son's way. Malcolm went to RMC in l937. He graduated early after the war started. The RMC connection, Malcolm thought, did not mean much at the junior ranks or in United Kingdom. He thought it might even have hurt him, as did the fact his dad was a general. Many he served with weren't even aware he'd gone to RMC, and he tended to think that all it gave was a few months head start. The civvy engineers learned the trade fast. Moreover RMC grads could be found wanting and returned to Canada too.
Major-General Guy Roderick Turner, C.B., M.C., D.C.M, C.D. (13-Dec-1889 – 1963)
MGen Guy Turner went to Normal School and took some extramural courses at the University of New Brunswick but had no degree. A Civil Engineer, he enlisted as a private in the First World War in September 1914 and later that year transferred to the 1st Division Royal Canadian Engineers and was promoted to Sergeant. In 1915, he was awarded the Distinguished Conduct Medal serving as Company Sergeant Major of 3rd Field Company and was commissioned in the field later that year. Subsequently, he was awarded the Military Cross, the bar to the MC and mentioned several times in despatches. He was twice seriously wounded. He married Margaret B. Turner (1893 – 1979), his pre-war sweetheart from Saint John, in the United Kingdom in l916. A son was born l920. MGen Turner was a hard, strict man but fair. He had been a sportsman. He played ball with his son and took him to games. Following the war, he accepted a commission in the Permanent Force. After WWI, he left the army to work for the Dept of Soldiers Civil Re-establishment, but the Permanent Force wanted him so he joined as a Captain. He had no private income and helped support his mother in the Permanent Force. Finances were tight, so much so that at one point he had to borrow on his insurance policy to pay to send his family by train to New Brunswick for the summer. The family lived in Private Married Quarters in Winnipeg or in rented accommodation. Although the family never had a car, they did have a maid. Guy Turner wasn't a drinker. The social life consisted of cards, especially bridge for the men and mah-jong for the wives. In Ottawa social life was more impressive and would include Government House receptions. The family had lots of military friends–in the Permanent Force everyone knew everyone else. He liked the life and so did his wife. He was named to Staff College at Quetta, [now Pakistan] in l925 and stood first in class in the 2 year course. His wife couldn't come for the first year-whether due to DND financial shortfalls or a Quetta rule. His wife and children came out for second year.
Malcolm thought his father was hurt that he didn't get a fighting command in WWII. Gen. Hobart who commanded the 79th UK Div (funnies) was a classmate of MGen Turner at Quetta and of roughly the same age. Still it was a young man's war. General Turner came to the United Kingdom in 1939. Lieutenant-Colonel Guy Turner served as General Staff Officer 1 HQ Military District 11 (Jan-Oct 1939) and GSO 1, 1 Canadian Infantry Division (Oct 1939-Jul 1940). Promoted to Brigadier, he served as VII Corps Brigadier General Staff (Jul-Dec 1940). He was posted to I Canadian Corps Deputy Adjutant & Quartermaster-General (Dec 1941-April 42). Promoted to Major-General, he served as 1 Canadian Army Deputy Adjutant & Quartermaster-General (April 1942-April 1943). In poor health, he relinquished the appointment of DA & QMG. In 1943, he served as Canadian Liaison Officer to General Andrew McNaughton. After returning to Canada, he served as National Defence Headquarters Inspector General (March-August 1945). From 1945 – 1946, he was Inspector-General of Western Canada, National Defence Headquarters. He retired in 1946. He died in 1963. Turner Street in CFB Gagetown was named in 1963 for Major-General Guy Roderick Turner.
1089 Major-General (Bud) Charles Ramsay Stirling Stein (RMC 1915) was staff adjutant (Lieutenant Colonel) at RMC 1936-40 when Malcolm Turner was there. He later served as brigadier, General Staff, army headquarters; COC 5th Canadian Armoured Division in 1943.
Lieutenant-General Granville Simonds, C.B., C.B.E., D.S.O. (RMC 1903) had been an associate professor of artillery, instructor in tactics and Company Commander at RMC. Simonds and was seen even then as a comer–exceptional staff officer, fair but firm.
1941 Lieutenant-General Geoffrey G. Walsh C.B.E., D.S.O., C.D. (RMC 1930) was also at RMC on staff and Malcolm Turner had high regard for him. He was a bully but if you stood up to him, there were no difficulties. He served as chief engineer, First Canadian Army, 1944. He was vice-chief Canadian Defence Staff, 1964.