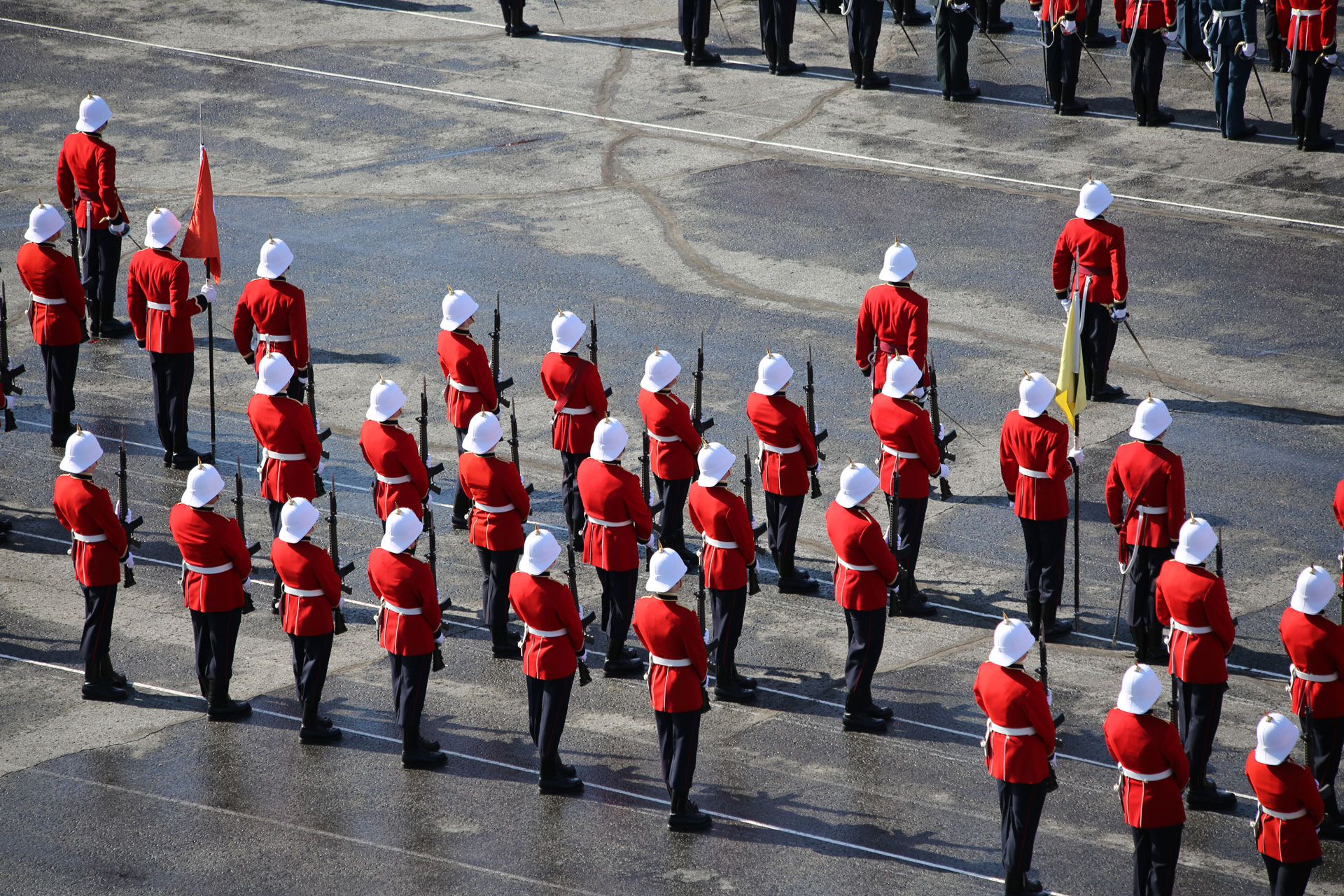 Visits to Departments continue…
Last Wednesday morning, the Principal, Dr. Joel Sokolsky and Commandant, Commodore William S. Truelove paid a visit to the Department of Business Administration. Under the leadership of Dr. WJ (Bill) Graham, the Bus Admin department provides a broad range of undergraduate and graduate courses and continues to grow.
The visit provided the Principal and Commandant a great opportunity to hear from the faculty and to discuss the challenges they are facing.
Our e-Veritas cameraman was able to catch both some of the serious and lighter moments of the proceedings.
Cadets demonstrate their tremendous work
The Department of Electrical and Computer Engineering (ECE) hosted their annual 4th year project open House last Thursday afternoon. This event provided the students the opportunity to demonstrate their tremendous work on their projects and the success they achieved.
Several of the teams competed and won local and national level competitions. The complexity of the projects spoke to the high level of education RMC cadets receive from the College faculty as well as the determination and commitment of the cadets to achieve.
The Commandant had the opportunity to visit the Open House and present awards to the winning teams.