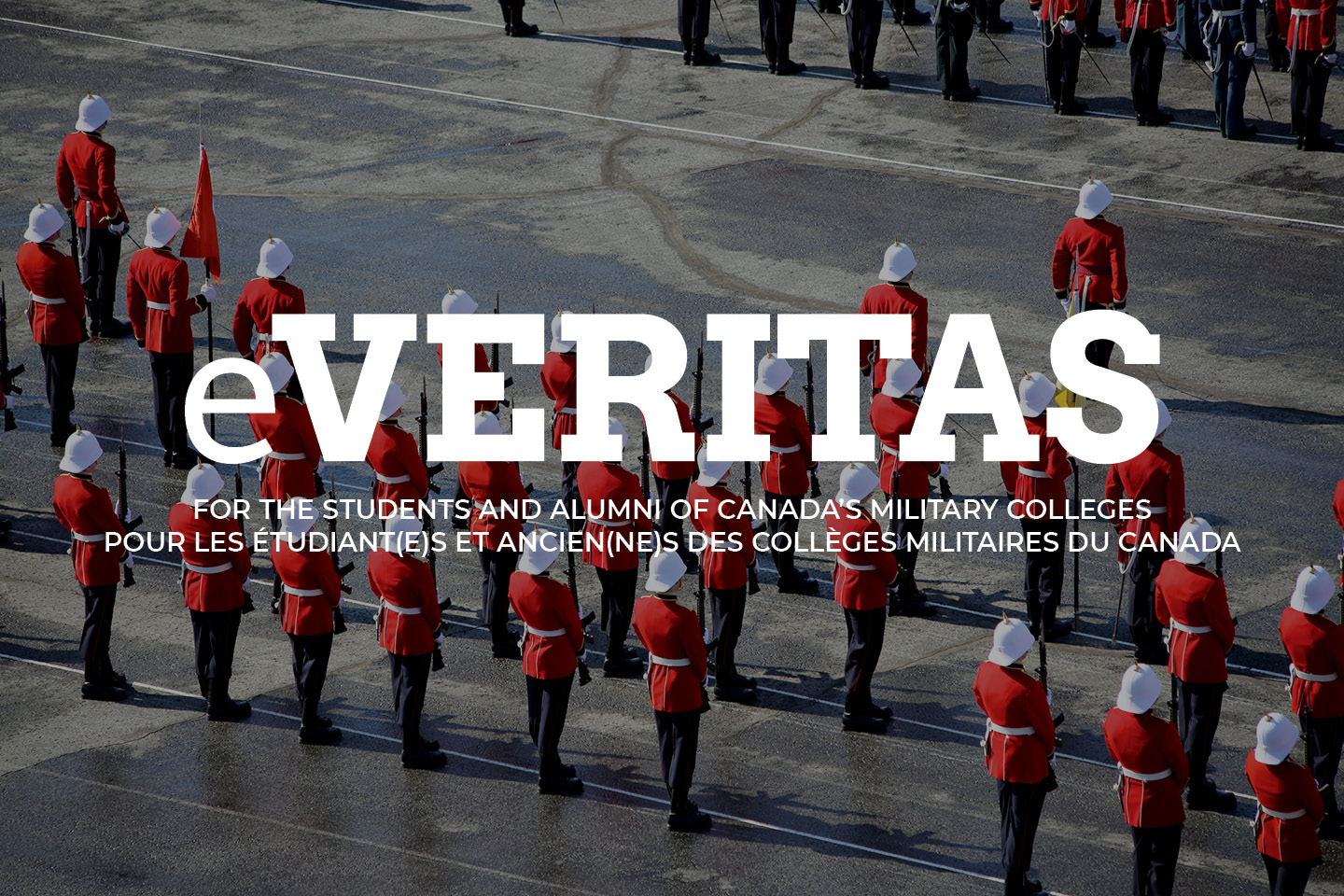 Bonjour cher(ère) Ancien(ne),
Dans le cadre des activités marquant le 60ième anniversaire d'ouverture du CMR Saint-Jean, les Anciens sont cordialement invités à participer à la cérémonie du mérite sportif, le mercredi le 9 mai 2012, à la salle du Grand Fort du Pavillon Dextraze du Collège militaire royal de Saint-Jean. Les efforts et résultats des militaires de la Région de Montréal et des élèves-officiers du CMR Saint-Jean, dans les divers programmes sportifs, seront reconnus lors de ce banquet. La division des élèves-officiers au complet sera présente, accompagnée par le personnel cadre de la Division des élèves-officiers, le personnel du programme de support au personnel (PSP) et des entraîneurs.
Profitez de cette "première", depuis la réouverture du CMR Saint-Jean, afin de venir échanger avec nos athlètes et élèves-officiers. Partagez aussi avec eux vos expériences sportives et militaires au sein des collèges et des Forces canadiennes. Les sports suivants seront représentés: hockey, ballon sur glace, escrime, volley-ball, taekwondo, course, soccer et aptitudes militaires (Sandhurst).
La cérémonie débutera avec un cocktail de bienvenue à 18h00, suivie d'un souper de quatre services. La tenue de ville est de mise.
Pour les intéressés, veuillez réserver auprès de 12944 André Durand au 450 369-7452 ou via courriel à ranger.durand@videotron.ca, au plus tard le 1 mai 2012. Le coût est de $20 pour les membres en règle du Club des CMR et $30 pour les non-membres. Payable à l'entrée, comptant ou par chèque (au nom du Chap FSJ Club des CMR).
Ne ratez pas cette opportunité d'encourager nos athlètes du CMR et de continuer à servir de modèle à tous les élèves-officiers!
9950 Léo Gravelle
VP Activités
Chapitre Fort Saint-Jean
Club des Anciens des CMRC

Dear Ex-Cadet,
As part of the celebrations marking the 60th Anniversary of the founding of CMR Saint-Jean, Ex-Cadets are cordially invited to attend a Sports Banquet to be held on Wednesday, May 9th, in the Grand Fort Room of CMR's Dextraze Building. This banquet will honour military personnel from the Montreal area as well as Officer Cadets who have performed as athletes in various disciplines. All CMR Officer Cadets will be in attendance with staff members as well as Personnel Support Program (PSP) and training staff.
Take advantage of this "first", since the re-opening of CMR Saint-Jean, in order to meet our athletes and Officer cadets. Share with them your own sports and military experiences within CMR and the Canadian Forces. The following sports will be represented: hockey, broomball, fencing, volleyball, taekwondo, cross-country running, soccer and military skills (Sandhurst).
The ceremony will start with a welcoming cocktail at 1800 hrs, followed by a four-service dinner. Business attire is recommended.
For those interested in attending, please contact 12944 André Durand at 450 369-7452 or through email at ranger.durand@videotron.ca, no later than 1 May 2012. Cost is $20 for regular members of the CMC Ex-cadet Club, or $30 for non-members. Payable at the door, cash or by cheque (to Chap FSJ Club des CMR).
Do not miss this opportunity to encourage our CMR athletes and to continue to serve as a model for all Officer Cadets!
9950 Léo Gravelle
VP Activities
Chapitre Fort Saint-Jean
Club des Anciens des CMRC