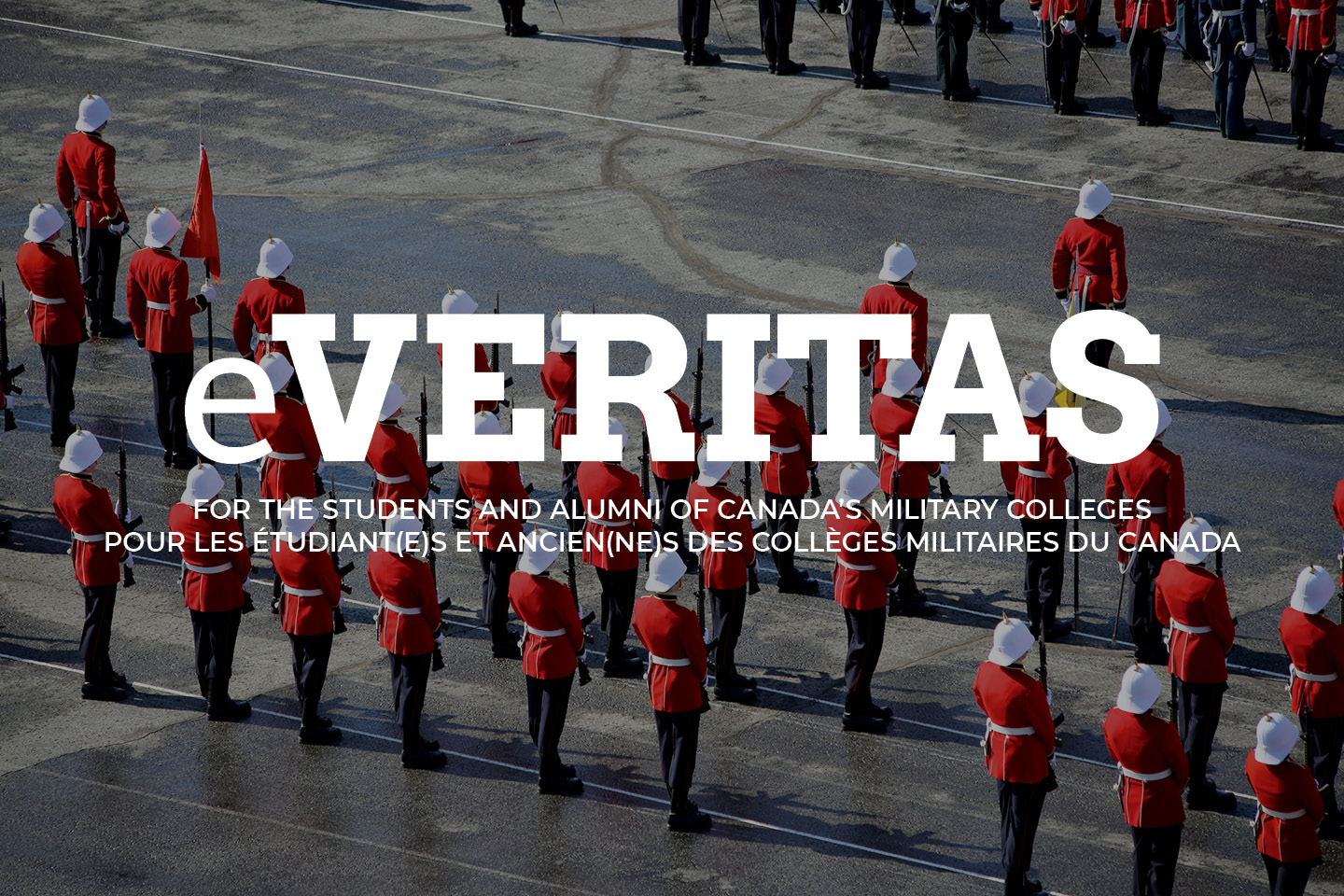 Reunion Weekend 2009:  Rain on Friday & Sunday Fails to Dampen Enthusiasm
Ask any weatherman on Wednesday & Thursday last week what the weather predictions were for Kingston for the entire weekend (Reunion Weekend) and you likely heard six words: rain, heavy rain, and more heavy rain.
The weather warnings were so bad that as late as Thursday afternoon word around the college was that Plan "B" would be put into effect. This meant the Saturday morning badging parade would move indoors to the Athletic Centre; not the ideal setting!
Call it luck or call it what you wish,  however the weather people were only right two of the three days. Friday the obstacle course was run during a steady down pour through all 13 obstacles.  The weather Saturday for the Badging parade was more than one would expect for a July 1st – Canada Day in downtown Kingston.  Hot, hot & dry, and REALLY  HOT!
Early risers on Sunday woke to heavy rains which pretty well lasted from  0700 to 1145.  The constant rain was no show-stopper as well over 300 (mostly ex cadets) marched from the Parade Square past the Wall of Honour to the Memorial Arch and back.
The route was lined with First Years and adoring family & friends. Umbrella sales-people made a fortune.
The closing of the weekend saw Memorial Swords being presented honouring 22458 Nickola Goddard (RMC 2002) and 22596 Matt Dawe (RMC 2004) both of whom were killed in action in Afghanistan.
In This Issue 41:
Class of 2013 Receive Their Cap Badges;
Legacy Dinner 2009 – A Winner In All Respects!
Obstacle Course 2009;
Arch Parade 2009;
Birchall Pavilion – A Reality!
Wall of Honour – Most Significant Addition to RMC in 85 Years;
Garry "Sky" King Memorial Golf Tournament/ '85 Otter now a father-in-law;
Where Are They Now?
Ex Cadets, Professors, and Staff in the News;
Who Am I?
Peacekeeping with Muscle/REUNION WEEKEND – RMCSJ;
Notices | Avis;
Ex Cadet Documents Life at RRMC / Hatley Castle Artifacts;and
Careers | Carrières.