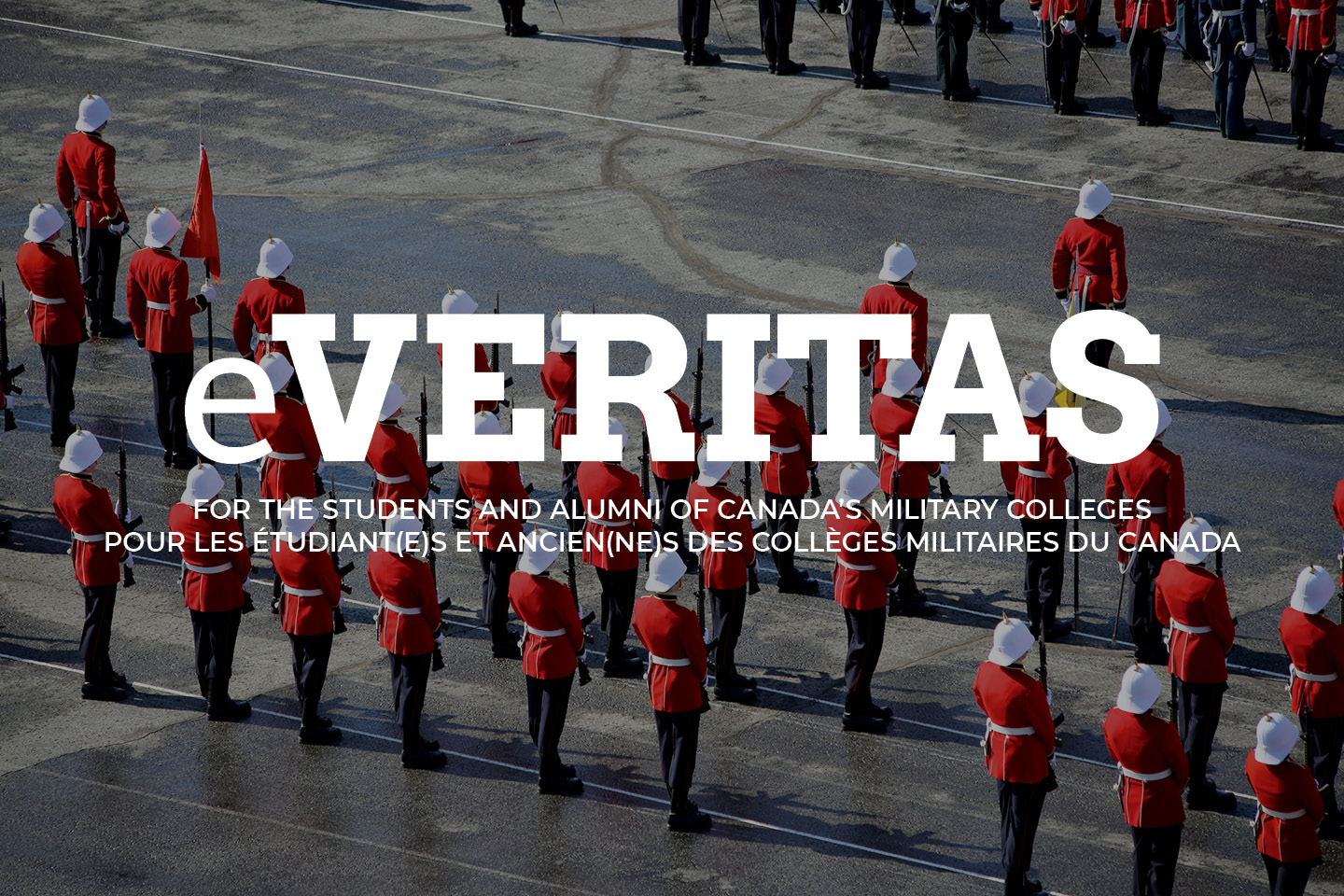 RMCC Cadets Hit the Rappel Tower
Article by 25785 OCdt (III) Steven Morris
Officer Cadets are no strangers to the physical strains of the PSP-run athletics courses required in their third year at RMCC. Composed of four mandatory components, this well-rounded course comprises basic military skills applicable to any Canadian Forces member. Divided into three 8-week sessions, cadets receive adequate instruction and time to practice in each of the areas. The courses include Unarmed Combat, Kicking and Striking, Grappling, Combat Swimming, and Rappelling. Of all these courses, many cadets consider Rappelling to be one of their favorites.
Comprised of one 4-week period, the Rappelling course introduces cadets to the basic principals of the discipline. The course teaches cadets not only how to rappel, but how to put on a Swiss seat, how to handle the different kinds of rope are used on the tower, and how to stay safe on the tower. Rappel Master Jean Blanchette, a veteran PSP instructor who has instructed rappelling for 15 years, normally runs the course.
"We have been instructing rappelling at RMCC for over 10 years and naturally run from September to April each year despite the weather conditions," says Jean. "The RMCC Athletic Department strongly believes that this type of military training is very valuable. It is exciting to all officer cadets participating in the program especially those who have a fear of heights. It instills confidence and promotes teamwork for all cadets. Without a doubt this program helps make this institution a university with a difference."
"I really enjoy how we do military skills PE classes in third year, and rappelling is no exception," comments 25586 OCdt (III) Brendan Clark. "It's one of those basic military skills we all have to learn, and it's a lot of fun to do at the same time. Our instructor definitely knows his stuff, and his experience is well respected by all of us. We get to rappel off both the high wall and the helicopter skid. I think the skid is my favourite, because you get to spend more time in the air. Most pilots don't get to do a whole lot of rappelling with the military after basic training, so I appreciate the opportunity to have some fun with it and increase my skill level while at RMCC. It's definitely not something you'd do at your average university."
"The RMC rappel course taken by third year cadets is a great opportunity to get out of your comfort zone and see how you can act under the stress of high heights," explains 25763 OCdt (III) Jason Wonchala. "Despite having to wait a while for your turn on either the wall or the helicopter skid, it is well worth the rush of the jump. Jean Blanchet and his crew of rappel masters ensure the highest level of safety and see to it that the class is doing everything right. We get a very informative ground school brief during the first week of the course. Personally, I have never tried rappelling from the helicopter skid and I find myself wishing I could do it every day after school. Overall, if you look past the long wait and the irritation of a Swiss-seat tied too tight, this course is a real blast and a great military training exercise. "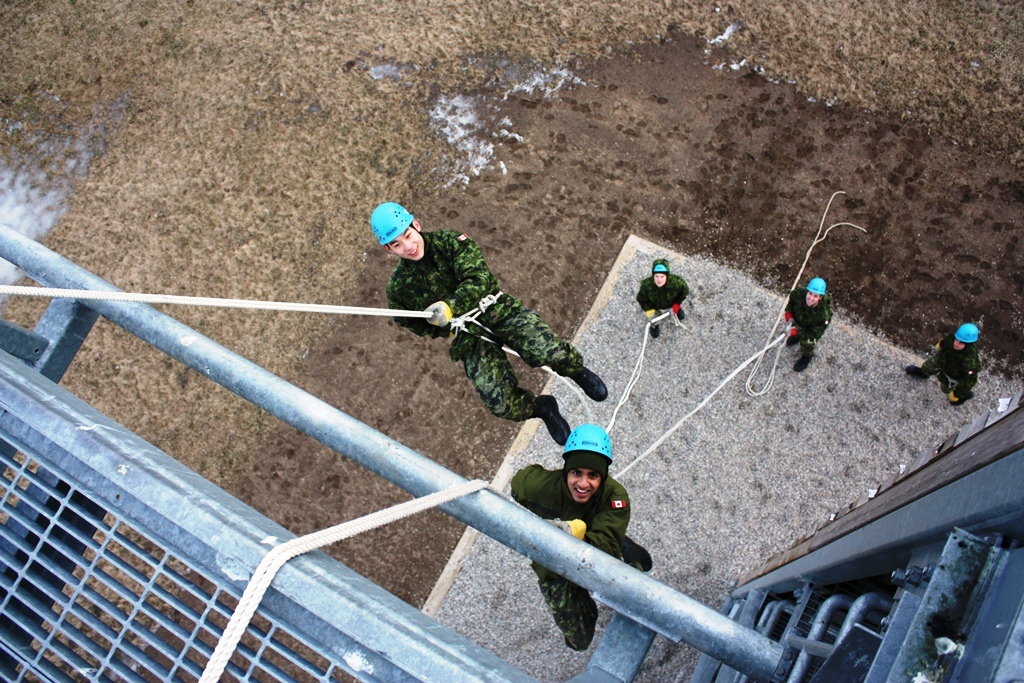 For many years, the actual rappelling was conducted just behind the KMCSC, where RMC had its own rappel tower. However, it was removed and the cadets are now required to take a shuttle to CFB Kingston to use their tower.
"The loss of the Rappel Tower behind KMCSC did affect the program," says RMCC PE Manager Kelly Lupton. "As a result the time on the tower for any given PE period has decreased because of time spent commuting to and from the base by bus. Further, the tower behind KMCSC was shielded quite well from the elements making weather less of a factor in cancelling classes or cutting classes short. Although there are other differences we have had to work through by no longer having a tower at KMCSC, Jean Blanchet is a true professional. His experience in delivering the rappel courses under many different constraints means that no matter what issue the program is faced with, the cadet's experience is always the priority!"
Rappelling will continue to remain an essential staple in the third year PT program at RMCC. This fun and physically demanding course is a reminder of the opportunities we share as CF members. Hopefully this period of third year PT can remain a part of the program for many years to come.