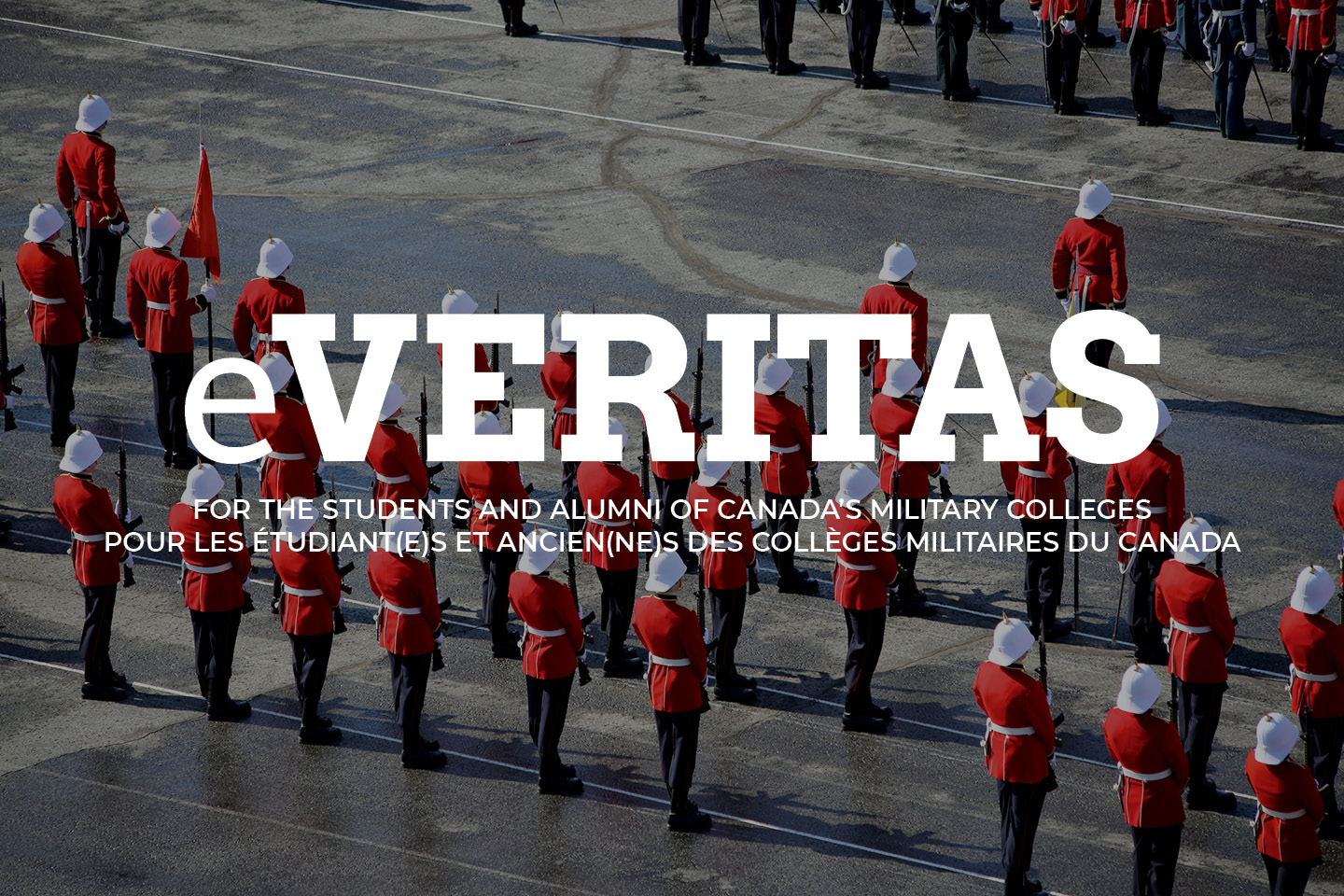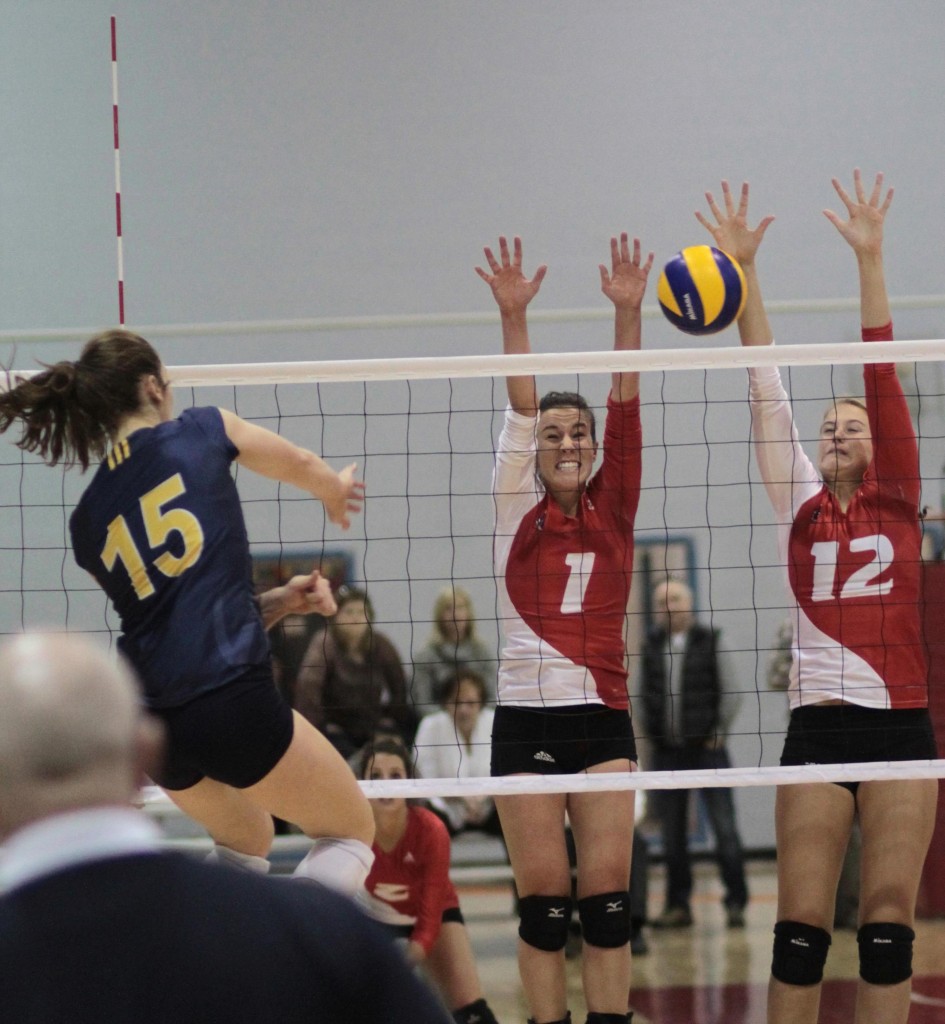 Photo by: John Sheahan
Congratulations to the coaching staff and members of the (w) volleyball team for making the OUA play-offs for the second consecutive year.
The Lady Paladins will be on the road next Saturday. They will be playing at York  University, Sat 18 Feb – time TBA. Go Paladins go!
Recent Results:
Basketball (M)
Basketball (W)
Volleyball (W)
Hockey
_________________________________

L-R Top Row: 25285 OCdt (III) Christian Bouwman, 25239 OCdt (IV) Keith Stolzman, 25574 OCdt (III) Maxime Rivard, 25900 OCdt (III) Robert Lyall
L-R Bottom Row: 25189 OCdt (IV) Corey Gander, 25715 OCdt (III) Sabra Gardner, 25749 OCdt (III) Turner Hibben,
25916 OCdt (III) Gillian Rideout, 25339 OCdt (IV) Claire Marchessault, 25820 OCdt (III) Jenny Allan
Missing: 25407 OCdt (IV) James Jessup, 25752 OCdt (III) Chris Lane
RMC Rowers Take Winter Training to a New Level
Article by 25820 OCdt (III) Jenny Allan
RMC Rowers awoke to a blazing sunrise on Sunday the 5th of February. An atmosphere of nervous excitement pervaded as the crew downed a quick breakfast before hitting the road. Their destination: the Canadian Indoor Rowing Championships (CIRCs) in Mississauga, Ontario.
CIRCs is an annual event that draws rowers from near and far. The competition is a demanding 2km race that is completed on an indoor rowing machine. Indoor competitions are unique because they reduce factors such as technical experience and focus purely on power and fitness. The indoor rowing machine recruits nearly every muscle and is a true test of mental toughness, stamina and physical strength.
The RMC rowers performed admirably. 25285 OCdt (IV) Christian Bouwman was the top male RMC finisher with a time of 6:45:0 and finished 12th overall in his division. He was followed closely by 25189 OCdt (IV) Corey Gander, who finished with a time of 6:48:1 and 25752 OCdt (III) Chris Lane with a time of 6:59.6.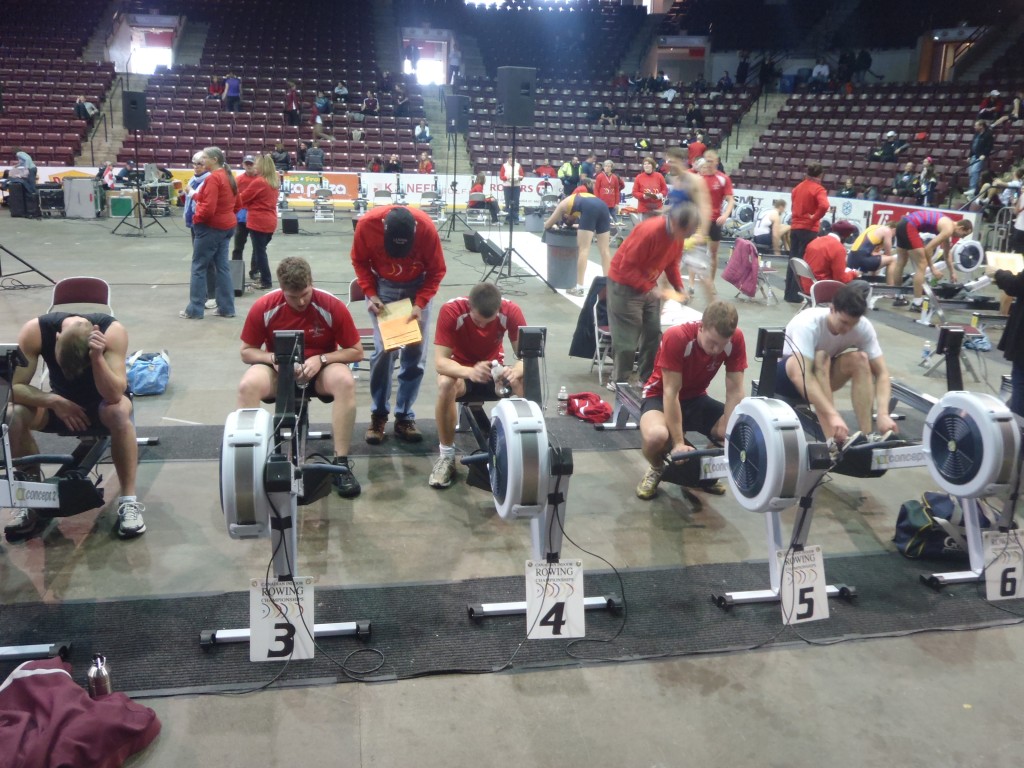 25820 OCdt (III) Jenny Allan was the top female RMC finisher with a time of 7:50:1 and finished 12th overall in her division. 25715 OCdt (III) Sabra Gardner followed with a time of 8:15:2 and 25749 OCdt (III) Turner Hibben came in with a time of 8:25:4. Every RMC athlete pulled hard and represented the college well.
With renewed vigor, the crew will continue to train hard through the winter months. They can be seen at the gym nearly every morning rowing hard and preparing for rapidly approaching spring regattas. GO RMC GO!
 _________________________________
RMC Captures 2012 Historic Hockey Series
For the seventh time in eight years Royal Military College has won the 44th annual Historic Hockey Series presented by Kingston's International Hockey Hall of Fame. Playing 'under the lights' for the first time in the history of the event at Feb Fest on Saturday night, it took overtime to decide a winner in the championship game – RMC's 25741 OCdt (III) Colin Carswell got his 3rd goal of the series in the extra period to edge 2RCHA Petawawa 3-2 to capture the RCHA Brigade Association championship trophy. Carswell was named MVP of the Series and winner of the Jim Couvell Memorial MVP Award.
RMC edged Queen's University 2-1 in its opening game, while 2RCHA also beat Queens 2-1 in the series opener.
_________________________________

Prep Those Spandex Shorts – 2012 RMC Bike-a-thon Coming Soon
Written by: 25594 Marina Lowthian
Don your helmets and spandex shorts- RMC is going the distance!
The 4th Annual RMC Bike-a-thon for Soldier On is approaching fast and furious! Coming up on March 2nd-3rd from 19h00-19h00 in the New Gym above the Cadet Dining Hall . The fourth installment of this event is gaining momentum and is looking to be the best one yet!
The Bike-a-thon is held in support of the Soldier On fund. The Soldier On Program is a CF charity which strives to support ill or injured soldiers and provide them with resources to maintain a healthy-active lifestyle. Soldier On gives serving and retired soldiers the chance to get involved in sports and recreation and help to improve their functional independence.
This event has cadets competing in a 24 hour spin-a-thon race on their respective squadron's stationary bicycle. Each of RMC's 13 squadrons rotates its members through half hour shifts on the spin-bike to compete for the most distance covered by the end of the 24 hours and overall squadron pride. A new challenge for this year will give participants the opportunity to compete in the Doubles competition where two members swap shifts between them on the bike for 24 hours, or in the Solo competition where a single brave rider can go the full 24 hours all by him or herself!
This year also features the 2nd annual Varsity team challenge where teams will compete for ultimate bragging rights.
As if that weren't enough, RMC is opening up this year's Bike-a-thon to the Training Wing and Academic Wing to participate in teams of their own. For those academic departments who have always had a little friendly (or not so friendly!) competition going on, now is the time to duke it out in a full-fledged race! Maximum participation is encouraged from our Training and Academic Staff!
Overall, the 4th Annual RMC Bike-a-thon will be one for the books! With lots of great prizes, free Tim's coffee, entertainment, and DJ music through the night, it is sure to be fun for everyone! So come on out, have some fun, sweat a little bit, and support a good cause!
Last year, RMC raised just over $6300- let's put that number to shame!
 _________________________________
Local Fencers Named to Senior National Team Program
Article by David Howes, Head Coach Cutting Edge Fencing
Three Kingston athletes were recently named as members of the Canadian Fencing Federation's Senior High Performance Programme. Cutting Edge Fencing's Kerr Hutchinson, a grade 12 student from KCVI, was selected for the men's epee programme. Hutchinson was also chosen to receive a development card from Sport Canada as an athlete with potential to represent Canada at future Olympic Games and senior world championships. Chantel Helwer, a former RMC varsity fencer and now member of Cutting Edge, was selected for the women's sabre programme, as was current RMC varsity athlete Katie Porter. Helwer & Porter will also be competing at a senior world cup in London England following a training camp in Germany later this month.