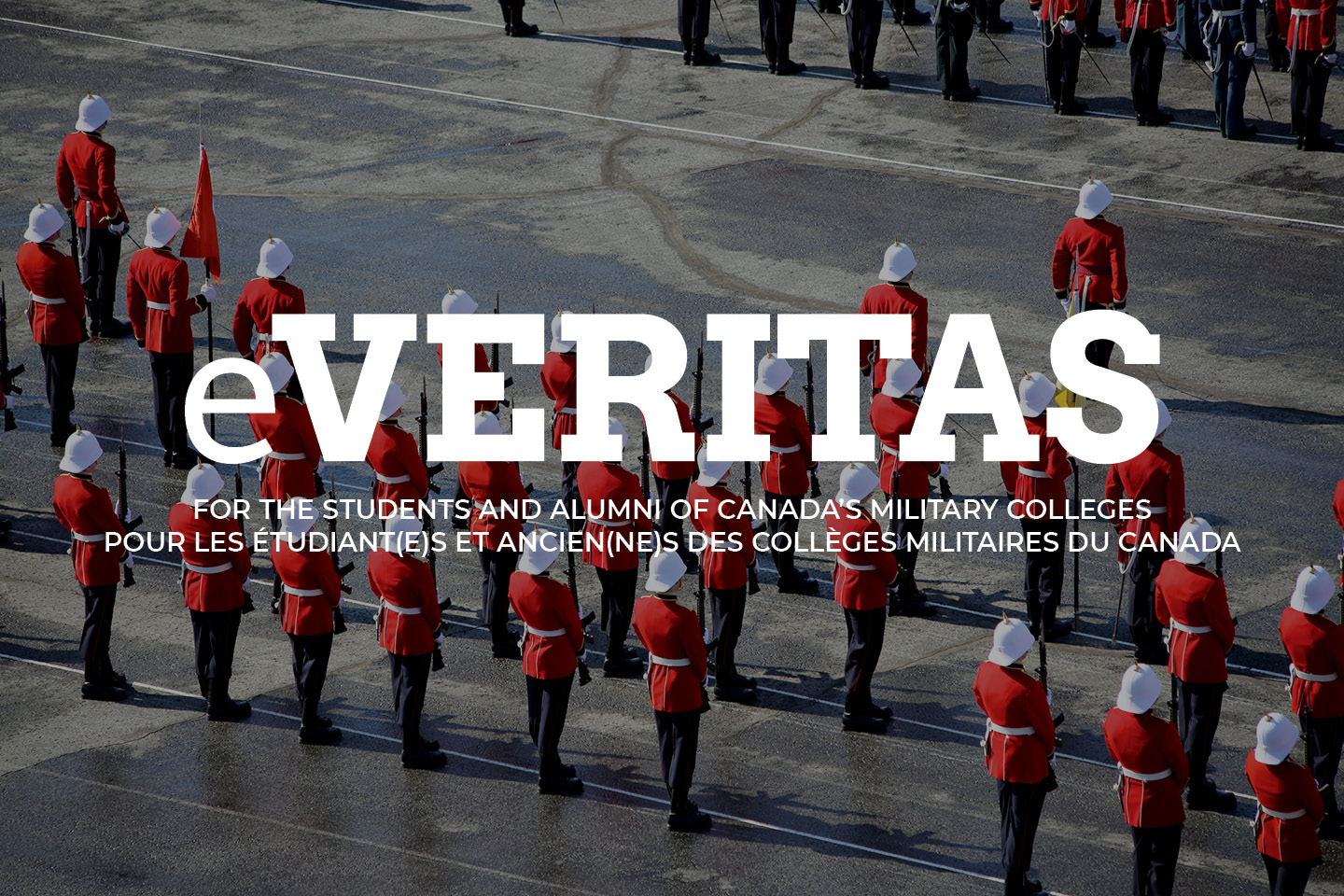 Recent retirements:
Reserched by E3161 Victoria Edwards
20793 LCdr Jacques Major, CD1, (RMC 1997)
19386 Maj James A Patterson (RMC 1994)
11757 Cdr Kenneth Cooper (RMC 1978)
19515 Maj Michelle Dawn Sullivan (Dohm) (RRMC 1994)
17074 Maj Jeffery Bujold, CD (CMR RMC 1991)
u/k LCol Peter Earle (RMC 1992)
16227 Col Martin Cournoyer (CMR 1988)
18080 LCol Dany P. Breton (CMR RMC 1992)
MORE…
20793 LCdr Jacques Major, CD1, (RMC 1997) NCS ENG 00344 retired on 12 October 2015 after over 22 years of loyal and dedicated service to Canada and the royal Canadian navy
LCdr Major joined the RCN in June of 1993 as a mare officer under the ROTP program and obtained a bachelor of engineering degree (computer) in 1997 from the Royal Military College of Canada
During his career, LCdr Major served as a member of the ships company aboard HMCS Athabaskan, Halifax and Toronto. Deployed overseas onboard HMCS Halifax during the tragic events of 9-11, he gained valuable Operational experience as part of the first Canadian asset to commence counter-terrorism Operations under Operation Apollo. Outside of postings to RCN platforms, LCdr Major made a notable effort to follow a non-traditional mare career path with positions on the east coast at n6 and Canadian Forces maritime warfare centre, and in Ottawa at the Canadian Forces electronic warfare centre, dg executive coordination in the VCDS Group and, most recently, Director Information Management security (DIM Secur) within the IM group. Successfully avoiding a position within ADM(Mat)/DGMEPM for 5 of his 8 years in Ottawa, LCdr Major spent his single project management office posting as a member of the Halifax class modernization frigate life extension (HCM Felex) project, supporting the management of Information Technology Security (ITSec) and Security Assessment and Authorization (SA and A) for the combat suite onboard the modernized frigates
LCdr Major transitioned to the public service within DND and remains in the Ottawa area to continue working within the field of ITSEC and SA and a as a member of DIM Secur. LCdr Major's dwd reception was 25 September 2015.
***
19386 Maj James A Patterson (RMC 1994), AERE, retired from the Canadian armed forces on 14 October 2015, after completing over 25 years of loyal and dedicated service to the royal Canadian air force
Maj Patterson enrolled in the Canadian armed forces on 20 June 1990 as a pilot and attended the royal military college of Canada where he earned a bachelor of engineering degree in computer hardware. After graduation, he was posted to 2 CFFTS Moose Jaw where he was introduced to the ct-144 tutor aircraft
After this initial aircraft familiarization, 2lt Patterson saw the virtues of supporting aircraft from the engineering perspective and joined the cp-140 aurora community in 1995 by being posted to 14 software engineering squadron, 14 WG Greenwood as a systems test software engineer until his MOC change to AERE in 1997. After AERE training at CFSATE 16 WG Borden, Lt Patterson returned to 14 WG Greenwood in 1998 to support the aurora as the engineering support officer at 14 air maintenance squadron. In 1999, Lt Patterson was advance promoted to Capt and moved over the maritime proving and evaluation unit as the technical support officer. Here he gained a specialty skill in electromagnetic compatibility engineering and was responsible to conduct many of the original aurora incremental modernization program (AIMP) block I prototype installations and testing. In 2003, Capt Patterson was posted to DGAEPM Ottawa as the cp140 Deputy aircraft engineering officer. Shortly thereafter in 2005, he moved over to PMO Aurora to act as the AIMP block ii navigation and flight instruments modernization project officer. Here he finalized the airworthiness requirements and fielded the first Major modification to the aurora since its introduction
Promoted to Major in 2007, Maj Patterson was posted to 19 WG Comox to be the 407 Sqn senior aircraft maintenance and engineering officer where he supported the Sqn during its transition to the new aimp block ii Aurora. This saw the challenge of continuing to support 24/7 west coast Operations from a low of 2 aircraft to the squadron record of 6. His tour at 407 Sqn also included the training of many new AERES during deployments to San Diego and twice to ex RIMPAC in Hawaii
Returning to DGAEPM Ottawa in 2010, Maj Patterson took over the post of the cp140 systems engineering officer where he was able to complete the requirements to finalize the first optimized weapon system support (owss) contract with l-3 ess encompasing support to all avionics systems associated with the aurora. In 2012, Maj Patterson then took on the role as the cp140 aircraft engineering officer responsible for all airworthiness, engineering and maintenance for the aurora fleet. Here he worked with the directorate of technical airworthiness to modernize the original airworthiness certification for the aurora and introduced a new basis of certification by which all new changes to the aircraft will be assessed. Equally challenging to this was the finalization of the owss contract with imp group ltd for the continued support of the prime air vehicle and airframe systems. During this time he was also called upon to act as the senior design engineer
After 19 consecutive years serving the cp140 community, Maj Patterson was posted to cjoc HQ in 2014 where he has been an instrumental part of the stand-up of a targeting capability at the HQ supporting op impact. Throughout his career Maj Patterson has strived to bring a higher standard of excellence to the cp140 community and to the aere profession as a registered professional engineer with the association of engineers Nova Scotia. Over the years, Maj Patterson has had the incredible support of his wife Carolyn, and 2 lovely daughters, Emma and Lauren. Maj Patterson will be staying in the Ottawa area and has accepted the position of senior systems engineer at general dynamics Canada where he will continue to support the aurora through guiding the design and installation of aimp block iv
A departure with dignity ceremony was held 8 Oct 2015.
***
11757 Cdr Kenneth Cooper (RMC 1978), CD1, MD, MHSc, FRCPC retired from the Canadian Armed Forces on 20 Nov 2015, after over 26 years of loyal and dedicated service to Canada, the Royal Canadian Navy, and the Royal Canadian Medical Service over a span of 41 years. Cdr Cooper enrolled in the CAF on 9 Aug 1974 as an Officer Cadet. He graduated from the Royal Military College of Canada in Kingston in 1978 with a BA in Commerce. He then served as a naval officer on both coasts. He earned an MBA from Dalhousie University in 1984 through part-time study. He retired from the CAF in December 1982 to undertake full time study in order to finish the MBA and to gain the pre-requisite courses for medical school. In September 1984 he entered medical school at Dalhousie University, graduating with a MD in 1988.
During medical school, in 1986, he re-enrolled in the CAF. Following his internship, he came to service as a Medical Officer in the summer of 1989, in Halifax. In 1990, he was serving as the MO of HMCS Protecteur when the Gulf War broke out, so he spent the last half of 1990 and early 1991 in the Persian Gulf. On return, he was selected to do a post-graduate program in Community Medicine and Addictions. From 1992 to 1994, he completed a Master of Health Science in Community Health and Epidemiology at the University of Toronto, and did a clinical fellowship in Addiction Medicine at the Homewood Health Centre in Guelph. From 1994 to 1996 he was the Director of the Canadian Forces Addiction Rehabilitation Program in Ottawa, and from 1996 to 1998 he was the Director and Medical Officer of the CF Addiction Rehabilitation Clinic in Halifax. In August 1998, he again retired from the military and entered a residency program in psychiatry at Dalhousie University. He graduated in 2002 and then worked as a civilian staff psychiatrist at the Canadian Forces Operational Trauma and Stress Support Centre (OTSSC) in Halifax. In September 2008, Cdr Cooper re-enrolled in the CAF for a five-year term and was appointed the Clinical Leader of Mental Health Services in Halifax. He was also appointed the CF National Practice Leader for Addiction Medicine.
From July through September 2011, Cdr Cooper was deployed to Kandahar Airfield (KAF), Afghanistan, as part of Operation Athena Roto 11 (MTTF). He worked in the mental health section of the Canadian Role 1 Health Services Unit, and at the American Role 2 Health Services Unit. For his work at KAF he was awarded the HSU Commanding Officer's Commendation and the HSU Commander's Coin of Excellence. Cdr Cooper was promoted to his present rank in November 2013. In May 2014, he transferred to the Primary Reserve. Cdr Cooper continued to provide psychiatric services to CAF Mental Health Services in Halifax on a part-time basis as a civilian psychiatrist, and he provided Cl 'A' work for the Royal Canadian Medical Service.
Over the years, Cdr Cooper has had the incredible support of his wife, Lynn, and his daughter, Christine. Cdr Cooper will be staying in the Halifax area and will continue to work as a civilian psychiatrist with CAF Mental Health Services in Halifax, as well as his own private practice. He is also an Assistant Professor of Psychiatry at Dalhousie University.
Cdr Cooper celebrated his retirement in both Ottawa and Halifax.
***
19515 Maj Michelle Dawn Sullivan (Dohm) (RRMC 1994) retired from the Canadian armed forces on 15 October 2015 after 25 years of loyal and dedicated service. Maj Michelle Sullivan initially enrolled in 1990 through the ROTP program as a logistics officer. She graduated with a BA in military and strategic studies from Royal Roads Military College in 1994. Upon graduation, she was posted to 15 wing Moose Jaw, Sask. While in moose jaw the opportunity to transfer to pharmacy presented itself and after graduating from the University of Saskatchewan in 2003, Maj Sullivan was first posted to 1 Fd Amb Edmonton where she worked as both the base and brigade pharmacist. While in Edmonton she was part of the domestic response to the BC Forest fires in 2003. She was subsequently posted to the mpp in Esquimalt in 2007 from where she was tasked as the supporting pharmacist for op podium in 2010. In 2011 she was posted to the school in Borden as the pharmacy advisor and instructor for banting coy. In 2012 she was promoted to Major and posted to d med pol at cf h svcs gp HQ, Ottawa as the 2ic of pharmacy policy and standards. Maj Sullivan will remain in the Ottawa area for the foreseeable future along with her husband Capt. P.D. Sullivan and daughter Maya. She continues to work for DND upon retirement. A farewell luncheon was held on 16 Oct 2015 from 1130 to 1330.
***
17074 Maj Jeffery Bujold, CD (CMR RMC 1991) retired on 1 November 2015 from the Canadian armed forces after over 30 years of loyal and dedicated service to Canada and the royal Canadian air force. Originally from the small town of Bathurst, new Brunswick, Maj Jeff Bujold enrolled in the Canadian air force and attended the college militaire royale (cmr) de saint jean. Following 3 years of study there, he transferred to the Royal Military College (RMC) in Kingston, where he completed his electrical engineering degree in 1991. Following graduation from RMC, Jeff went on to complete his studies at the Canadian Forces school of aerospace technology and engineering (cfsate) to prepare him for his employment field.
After graduating from cfsate in 1992, he was posted to 12 wing Shearwater and held various positions at 12 air maintenance squadron (ams). While the servicing officer at 423 (mh) squadron, Jeff was responsible for the maintenance and support of 10 helicopters at home and/or deployed at sea. Promoted to the rank of captain in 1994 and subsequently posted to HMCS preserver in 1995, Maj Bujold served as the air maintenance officer responsible for sea king helicopter maintenance at sea and was the advisor to the task group commander for all maintenance issues when in consort with other Canadian ships.
In 1997, Jeff was posted to NDHQ Ottawa and served as the avionics officer for the sea king helicopter, responsible for in service support of sea king avionics equipment. In this position, he managed multiple contracts with Canadian industry and provided engineering support to Operational units in the field. Jeff returned to 12 Wing in 1999, where he served as the servicing officer at 406 maritime Operational training squadron and as the aircraft maintenance support officer at 12 ams. Posted back to Ottawa in 2002 he served as the aide-de-camp for 2 commanders of the Canadian air force, LGen Lloyd Campbell and LGen Ken Pennie. Jeff found working for these two commanders profoundly interesting as it afforded him the opportunity to gain insight to the inner workings of the strategic level of command. This position also gave him the unique opportunity to travel to many diverse countries where the Canadian air force was operating, including Afghanistan, uae, Arabian gulf, Bosnia-Herzegovina, and NATO awacs in Germany. He also had the opportunity to visit many other countries with these two commanders for high level meetings and official visits.
Jeff was promoted to the rank of Major in December 2003 and was posted to the project management office aurora, a project team responsible for the upgrade of various sensors on the cp140 aircraft. In 2008, Jeff was posted to the west coast, as the sameo at 443 (mh) squadron, responsible for the maintenance of 6 sea king helicopters, while at home and deployed. During his tenure as sameo 443 (mh) squadron he participated in the war against piracy off the Horn of Africa and supported the Vancouver Winter Olympic games in 2010. Posted to the ch148 maritime helicopter project in 2011, he moved to Milford Connecticut to lead a small detachment located at the Sikorsky aircraft corporation. The det of 4 in Stratford Connecticut and another Det of 3 in West Palm Beach Florida oversaw the engineering and production of 28 new ch148 cyclone helicopters, which began to replace the Canadian sea king helicopter in the summer of 2015.
Jeff and his wife Claudia retired in Boulder, Colorado where she grew up, and are looking forward to starting a new chapter in their lives. A depart with dignity ceremony for Major Jeffery Bujold took place on 29 Oct 2015.
***
LCol Peter Earle (RMC 1992), cd1 a pris sa retraite des forces armées canadiennes, le 4 janvier 2016, après avoir complété plus de 27 ans de bons et loyaux services dans l'aviation royale canadienne. Le lcol Earle s'est enrôlé dans les fac en 1988. Il a gradué du collège militare royal du canada en 1992 avec un diplôme en ingénierie mécanique. Suite à la formation professionnelle comme un ingénieur en aérospatiale, il a été affecté au 14e escadron de maintenance (ema) à greenwood, nouvelle-écosse pour soutenir les opération de 1e ligne de la flotte cp140 aurora. Pendant ce temps, il a eu l'occasion de participer à des déploiements en norvège, en ecosse ainsi qu'en sicile ou il a été impliqué dans l'opération sharpguard à l'appui de sanctions de l'onu en ex-yougoslavie. En 1997, il est allé à l'école internationale de pilote d'essai en angleterre avant de revenir au centre d'essais techniques (aérospatiale) (ceta) à cold lake pour travailler dans la section multi moteurs. Au cours des cinq prochaines années, il a travaillé dans des programmes d'essais en vol sur plusieurs types d'aéronefs, mais principalement sur le cc130 hercule et le cp140. Lors de sa promotion au grade de Major, il a réussi à prolonger sa tournée d'essais en vol de trois années supplémentaires en acceptant une annonce à l'unité maritime d'essais et d'évaluation (umee) à greenwood comme commandant adjoint de l'équipe cp140 modernisation d'essai combinée. Au total, il a amassé plus de 800 heures de vols et a volé dans plus de 60 différents types d'aéronefs. De plus, il a accumulé plus de 400 heures en tant que pilote commercial qualifié; dont beaucoup ont été enregistrés en tant que pilote de remorquage pour les cadets de l'aviation et plusieurs clubs privés.
C'est à contrecoeur qu'il a accroché son habit de vol en 2006 et retourné à des opérations de maintenance au 14 ema comme agent d'entretien d'aéronefs. Après deux ans, il a déménagé à Ottawa et il a été employé en tant qu'officier du service technique des aéronefs pour le cp140. Il a ensuite été promu à son grade actuel et a pris ses fonctions de gérant de systèmes sur le cp140 et ingénieur senior de projets en janvier 2008.
Avant sa nomination au poste de commandant de l'escadre 16 à borden le lcol earle a complété sa formation au collège d'etat-Major ainsi qu'une maitrise en études de la défense du kings collège de londres. Il a ensuite complété un poste de deux ans comme assistant militaire principal du ministre et ministre associé de la défense nationale. L'été dernier, il est devenu le gestionnaire du projet aurora bloc iv.
LCol Earle a accepté un poste avec le National Research Council à Ottawa au début de janvier. Lui, sa charmante épouse Nathalie, et ses garçons Noah et Lucas sont heureux d'être encore dans la région d'Ottawa.
***
16227 Col Martin Cournoyer (CMR 1988)  will retire on 31 Jan 2016 having completed 32 and a half years of loyal and dedicated service. A young looking Martin enrolled in the Canadian Forces in 1983. He graduated from CMR St Jean in 1988 and finally headed west for some much awaited pilot training. His passion for flying and travelling the world helped him accumulate over 5,100 flying hours from 1988 to 2006. This included 12 years flying the mighty cc130 Hercules aircraft from Edmonton and Trenton, and four years flying NATO's e3a sentry awacs aircraft from Geilenkirchen Germany.
Flying and deployed adventures included Operations in the middle east during the 1991 gulf war, multiple humanitarian airlift missions to Sarajevo during the 1992 to 1995 air bridge, missions supporting unamir troops in Rwanda during and after the 1994 genocide, and multiple awacs detachments at forward operating locations during Operations such as those covering the 2004 Olympics, NATO summits, and other high visibility events.
In addition to earning his science degree from cmr saint-jean, Col Cournoyer is a 1995 graduate of the Canadian land force command and staff course (clfcsc), a 2002 graduate of the CF command and staff course (csc 28), and a 2012 graduate of the national security programme (nsp 4).
Colonel Cournoyer had the privilege to command NATO's e-3a awacs squadron 2 from 2004 to 2006, and the Canadian Forces aerospace warfare center (cfawc) from 2012 to 2014. He has also served in multiple staff roles at national defence headquarters, including executive assistant to the chief of the air staff, director of air programs, and director of air staff coordination. After convincing everyone that he had in fact been flying f130s all those years he was given the unique opportunity to fulfill the role of director future fighter capability project for the last year and a half. Wanting to leave the RCAF in similar youngish condition in which he joined some 32 years ago Martin decided to declare bingo fuel before gray hairs really start appearing.
Martin and his wife Guylaine retired to their Howe Island sanctuary near Kingston Ontario as soon as martin delivers the quote retirement home capability IOC unquote hopefully before the one year ipr benefit limit is reached. A simple depart with dignity luncheon will be held 21 Jan 2016.
***
18080 LCol Dany P. Breton (CMR RMC 1992) , CD retired from the Canadian Armed Forces on 29 Nov 2015 after more than 28 years of loyal and dedicated service to the CAF and the CME Branch. His last day in military dress was Tue 13 Oct 2015. He moved in Alberta and starting a second career as a Superintendent, Facilities and Environmental Services for the Calgary Board of Education. LCol Dany Breton will manage the 227 public schools in the City of Calgary serving over 177,000 students from kinder garden to grade 12.
A DwD was held in October at the Army Officer's Mess in Ottawa.
Lieutenant-Colonel Dany Breton is a native of Chicoutimi, QC. From 1987 to 1992, he attended the Royal Military Colleges in St-Jean, QC and Kingston, ON followed by Military Engineer training in Chilliwack, BC in 1993. LCol Breton was posted to 3 Wing Bagotville, QC from 1993 to 1997. There, he provided engineer support to Op SAGUENAY, the Canadian Armed Forces response to the 1996 Saguenay floods.
From 1997 until 2001, LCol Breton served as Wing Construction Engineering Officer for 9 Wing Gander, NL. Promoted to Major in 2001, he was posted to 1 Canadian Air Division Headquarters where he assumed responsibility for the training development of the nine Construction Engineering occupations
In 2004, LCol Breton deployed as the Officer Commanding Engineer Support Unit for Task Force Bosnia- Herzegovina. From Bosnia, he reported to 4 Wing Cold Lake, AB as the Wing Construction Engineering Officer.
Subsequently posted to Ottawa in 2007 as the VCDS Group engineer, he was promoted to his current rank in 2008 and assumed the position of CF Fire Marshal. He was then selected as the Command Engineer for the Canadian Special Operations Forces Command from 2009 to 2012.
In 2012, LCol Breton assumed command as Wing Logistics and Engineering Officer for 8 Wing Trenton. Following the illegal annexation of Crimea in 2014, he deployed as a strategic planner for Supreme Headquarters Allied Powers Europe to develop contingency plans for the defence of NATO's eastern flank.
In 2015, LCol Breton was posted to Ottawa as the Assistant Chief Military Engineer. Upon his release in October 2015, LCol Breton  assumed the role of Superintendent, Facilities and Environmental Services for the Calgary Board of Education.
LCol Breton holds a Master of Defence Studies, a Bachelor of Electrical Engineering and is a licensed Professional Engineer. An avid runner, LCol Breton has logged over 27,000km since 2001. Most importantly, he and his wife Nancy are the proud parents of a beautiful 7 year old girl named Léa and an inquisitive 3 year old boy named Matis.
***
Reserched by E3161 Victoria Edwards