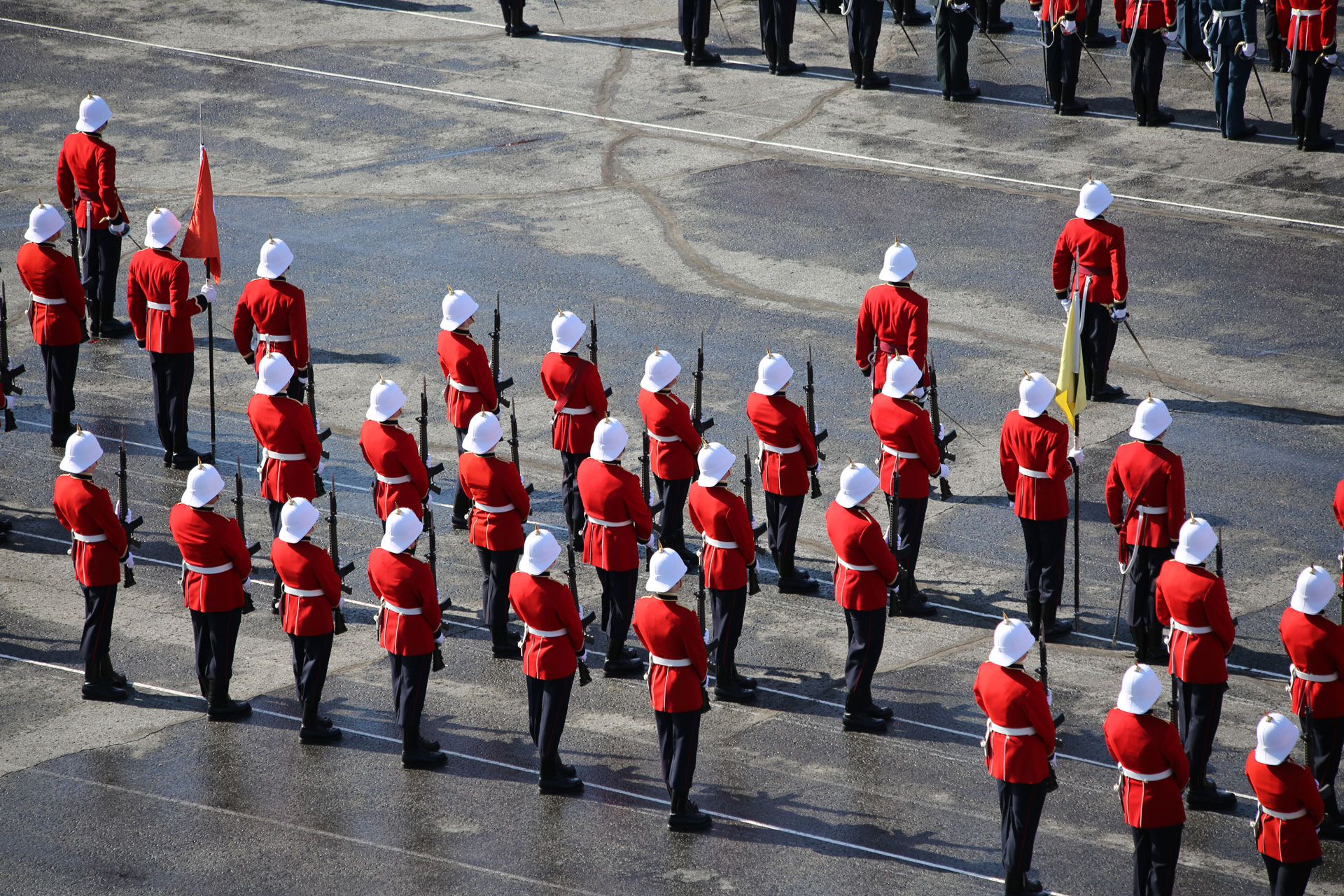 17557 LCol Troy M Crosby, DAEPM ft 5, will be retiring from the regular force on 4 Jan 09 after 22 years of loyal and dedicated service to the CF and the AERE branch. Lcol Crosby joined the CF on 28 June 1986 and graduated from CMR St-Jean in 1991.
He subsequently completed the AERE officer basic course and in April 1992, was assigned to Cold Lake, Ab where he served as a CF 18 maintenance officer at both 1 AMS and 416 TFS. He was then selected to complete the flight test engineer course at the empire test pilot school in Boscombe Down UK, after which he returned to AETE in Cold Lake to ply his skills as a FTE. While in AETE, Troy was promoted to the rank of Major and took over as OIC fixed wing flight. He was then assigned as the SAMEO of 410 TF OTs.  During his tenure in Cold Lake he managed to find time to complete a Masters of Science in Aviation Management from the University of Tennessee.
In 2005, he then proceeded on to Canadian Forces Command and Staff College and was promoted to his current rank. In 2006 Troy was posted into the DAEPM organization to his current position as weapon system manager for the CF in service UAVs and the CT114 Tutor fleet, and the project manager for both project NOCTUA and the joint UAV surveillance and target acquisition system (JUSTAS) project.
Upon his retirement, Troy will remain in the Ottawa area as he has accepted a public service position with the Transportation Safety Board. His service will be recognized at a retirement ceremony at Minglewoods Tap and Grill, 14 Waller St, in downtown Ottawa on 16 Jan 09. Crosby.TM@forces.gc.ca
________________________________________
18473 LCol Mike Gartenburg (RRMC RMC 1992) joined the CF on June 28th, 1988. Attending RRMC then RMC, he graduated with a BEng in 1992 followed by
AERE training at CFB Borden.
After one year on the Air Planning Staff at the Canadian Forces Command and Staff College he proceeded on his first operational tour on the CP140/A at 14 Air Maintenance Squadron, Greenwood.
In 1997, he returned to RMC to pursue a Master's Degree in Electrical Engineering, followed by a posting to the Directorate Aerospace Equipment Program Management – Maritime (DGAEPM) in Ottawa where he served as avionics officer and deputy aircraft engineering officer for the CP140/A fleet.
Upon promotion to Major in 2002, he was assigned as a Flight Commander at the Aerospace Engineering and Telecommunications Support Squadron, Trenton before returning for a second tour to 14 AMS, Greenwood in 2005 where he served as AMO and then Sqn DCO.
He returned to DGAEPM in 2007 to assume the position of CP140/A Weapon System Manager. During this timeframe, he also completed his Master of Business Administration degree.
LCol Gartenburg is retiring from the Air Force after 20 years of service. In his honour a retirement luncheon will be held on 22 January 2009 at the Courtyard Restaurant, 52 (21 George Street), Ottawa starting at 1200 hrs. Those interested in attending the luncheon are asked to confirm their attendance with Capt Maggie Jacula, DAEPM(M)2-2-3, no later than 16 January 2009 by email at Margaret.Jacula@forces.gc.ca. Best wishes, anecdotes and congratulatory messages are to be forwarded to the above e-mail address.